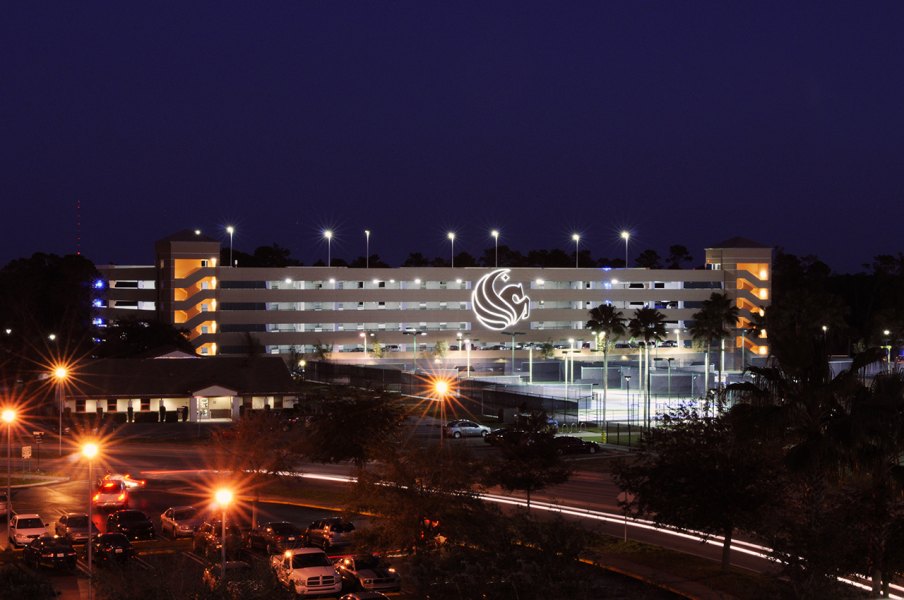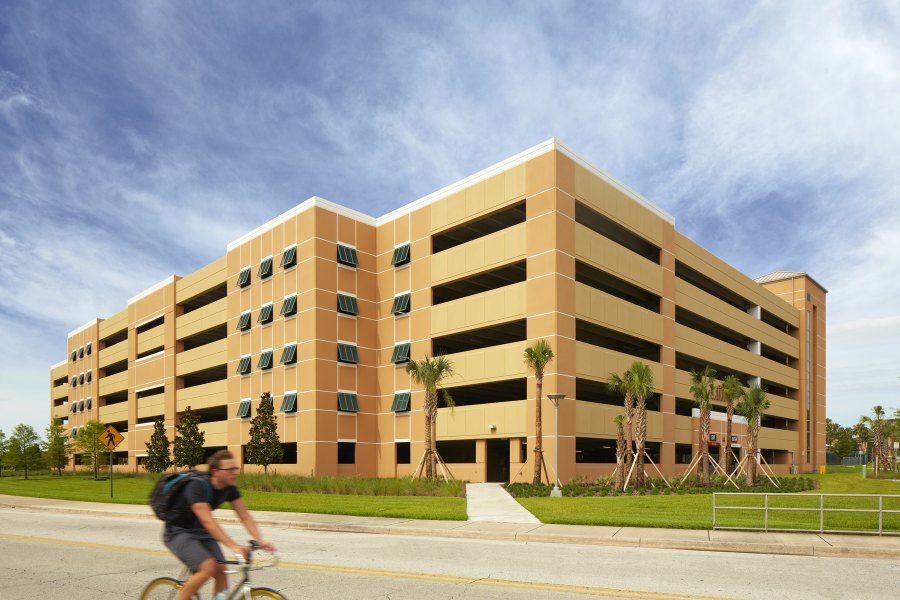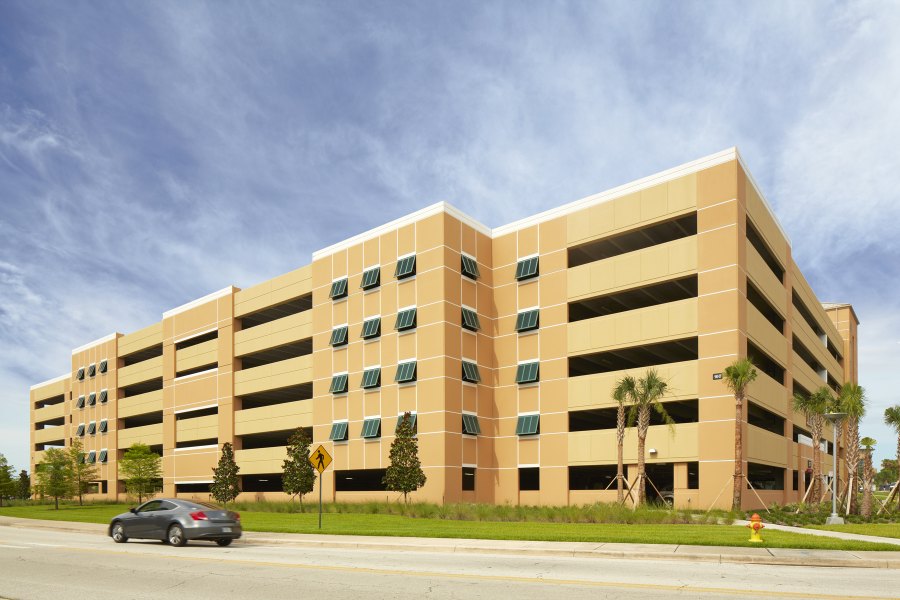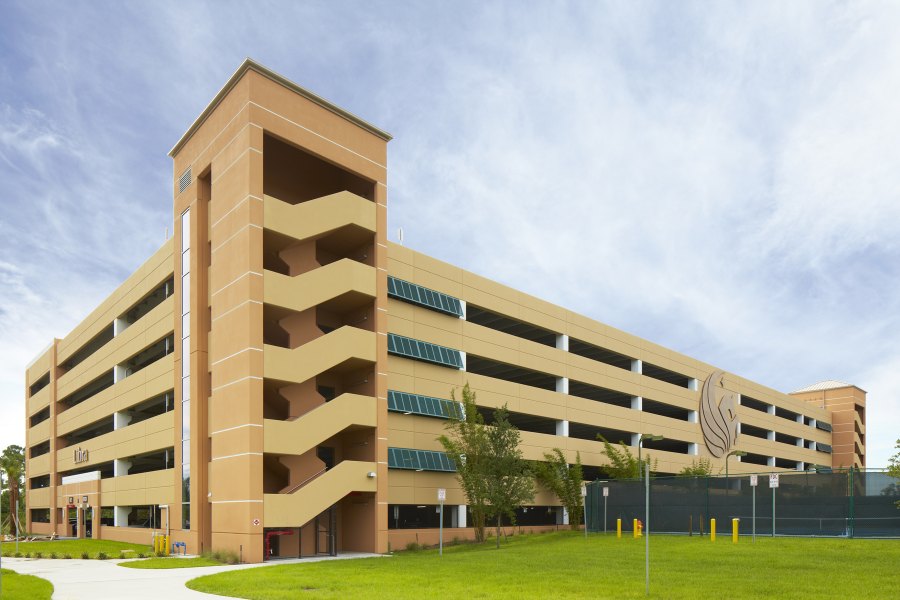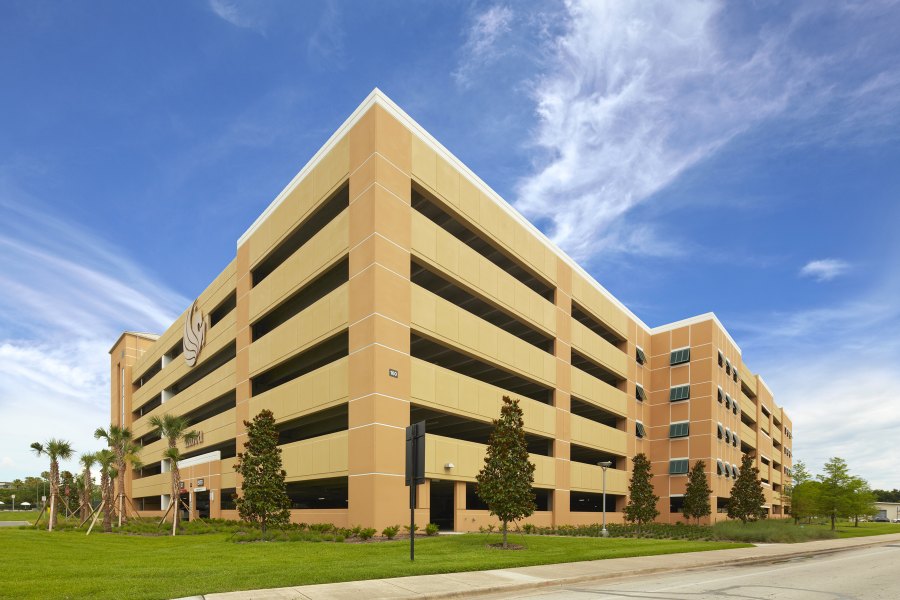 University of Central Florida Libra Parking Garage
Designed in a contemporary architectural style, this University of Central Florida parking garage blends seamlessly with its surroundings.
The garage includes a minimum of 1,080 parking spaces and serves as the central hub with access to the Academic Village student housing complex, recreational and wellness complex, pedestrian circulation, and central part of campus. The design uses materials common on existing university buildings, including brick and concrete banding.
The building features a multilevel façade with integrated horizontal and vertical fins that follow the curved constraints of the site. Precast fenestrations with a residential articulation compliment the adjacent student housing. The design team included easily identifiable vertical circulation using open, decorative stairs and inviting, glass-backed elevator towers topped with sloped metal roofs.
PGAL also introduced a vehicle, bus, and pedestrian connector that serves as a central entrance to the Academic Village, and maximized traffic flow by widening Libra Drive.
Throughout the design and construction process, PGAL worked closely with the Parking and Transportation Department and university facilities staff to meet all surrounding construction and campus standards.
Features Include:
Minimum of 1,080 parking spaces
Central campus hub with access to the Academic Village student housing complex, recreational and wellness complex, pedestrian circulation, and central part of campus
Vehicle, bus, and pedestrian connector that serves as a central entrance to Academic Village