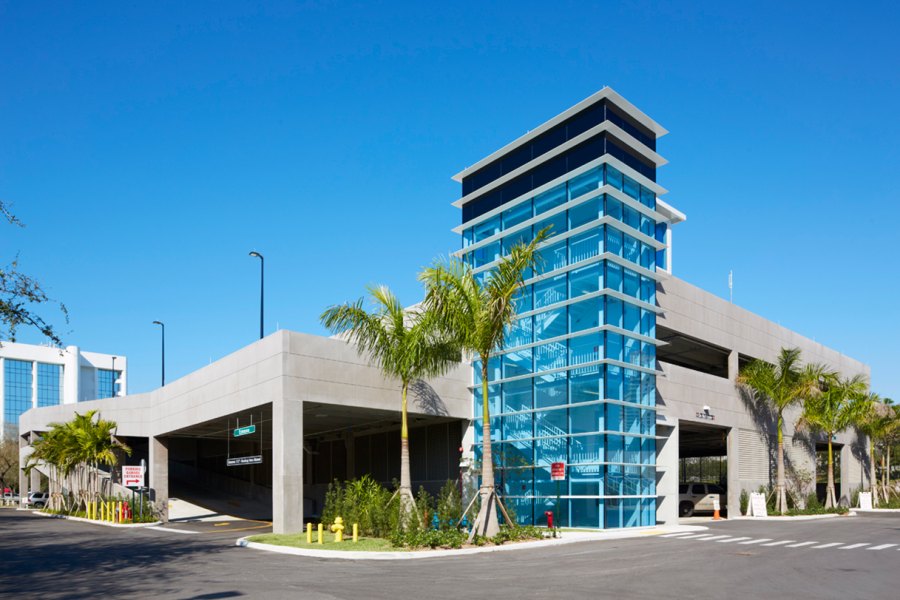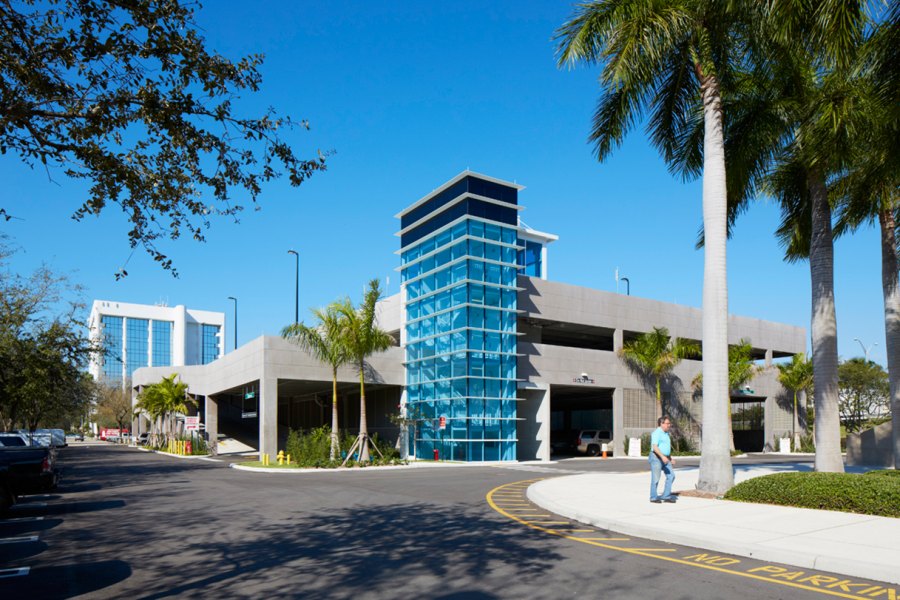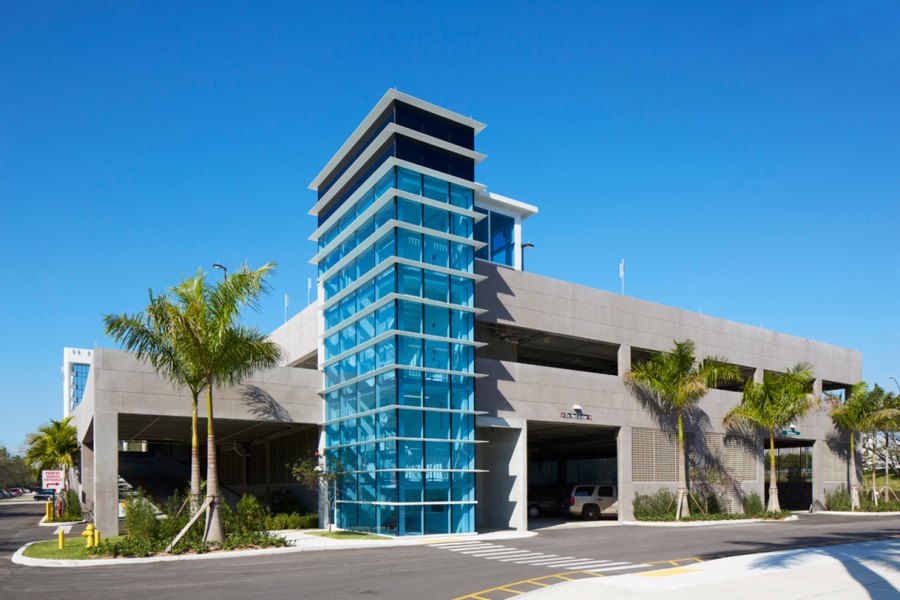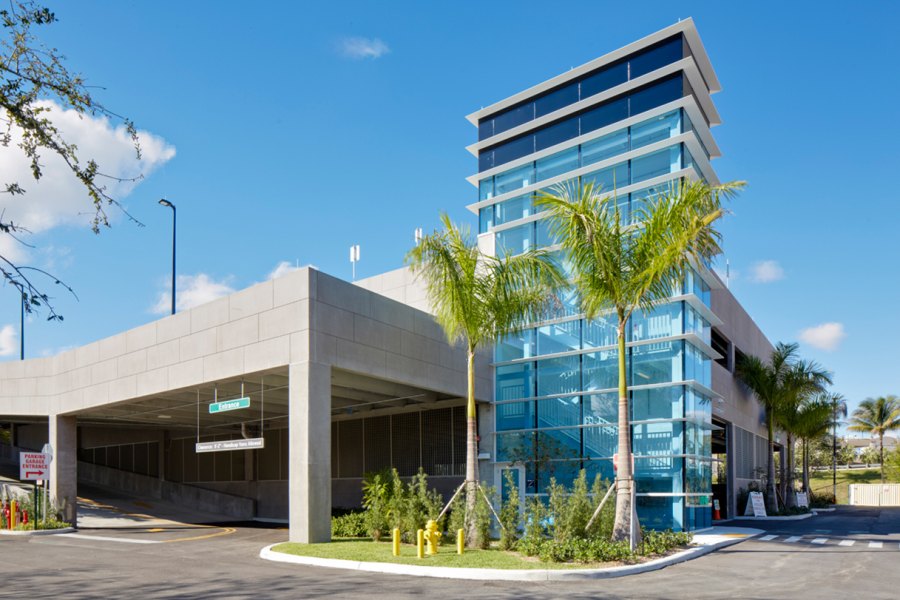 Aventura Government Center Parking Garage & Police Facility
PGAL designed a 208-space, three-story open-air precast parking garage that displaces an existing surface lot, providing much-needed parking for the Aventura Government Center.
The entire ground floor is dedicated to the Aventura Police Department, which is secured by a card access system and overhead coiling grilles to prevent public access. The ground floor also includes an area for fueling and equipping police vehicles. The upper two levels are for city staff and visitors.
The architecture for the project complements the existing government center. The stairwells and elevator are enclosed by a glass curtainwall system that matches the adjacent building, and the precast color reveals and patterns complement the adjacent building base.
PGAL constructed the facility on a tight site with minimal staging available to the contractor. Existing soil conditions and the flood zone location also presented challenges, which PGAL overcame through careful planning and design.
Features Include:
208-space, three-story open-air precast parking garage
Secured facilities for Aventura Police Department
Architecture that complements the existing government center