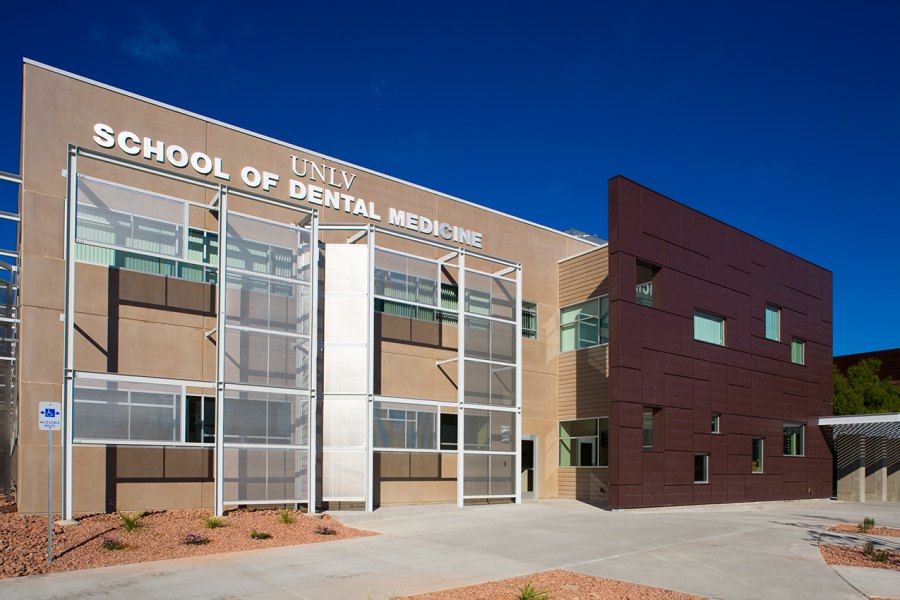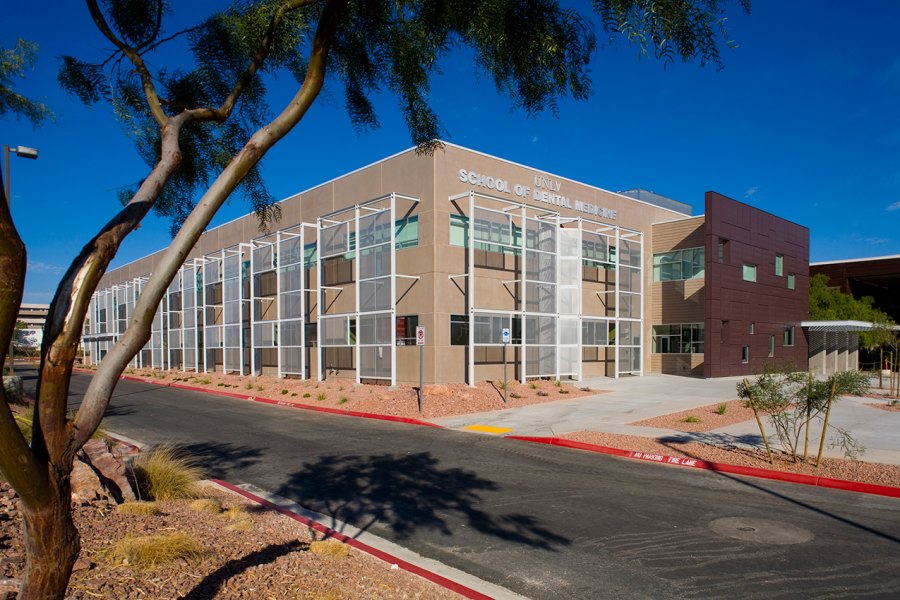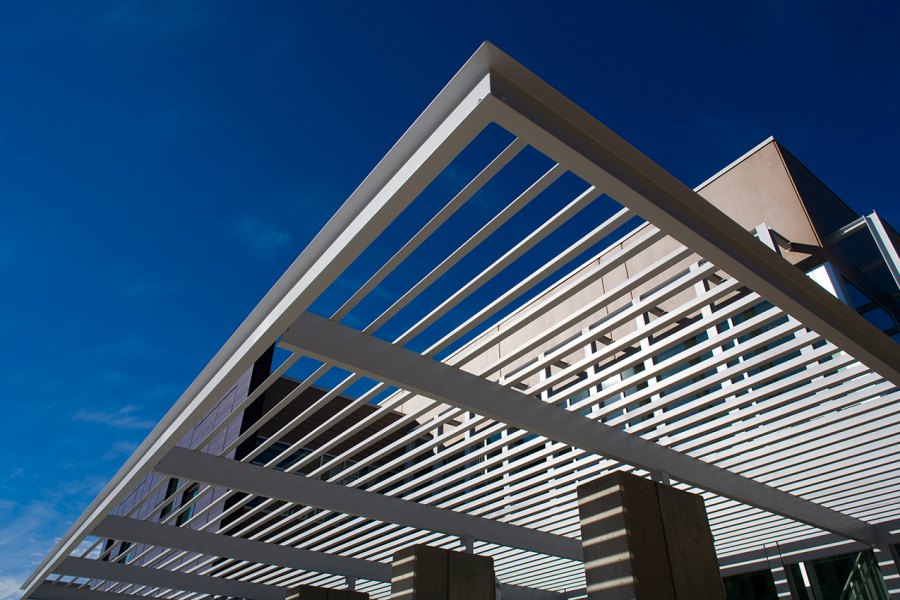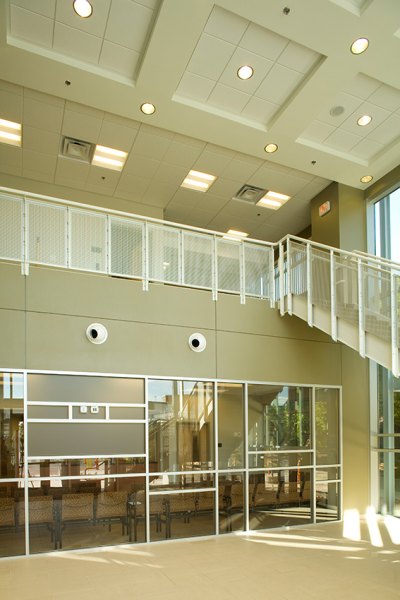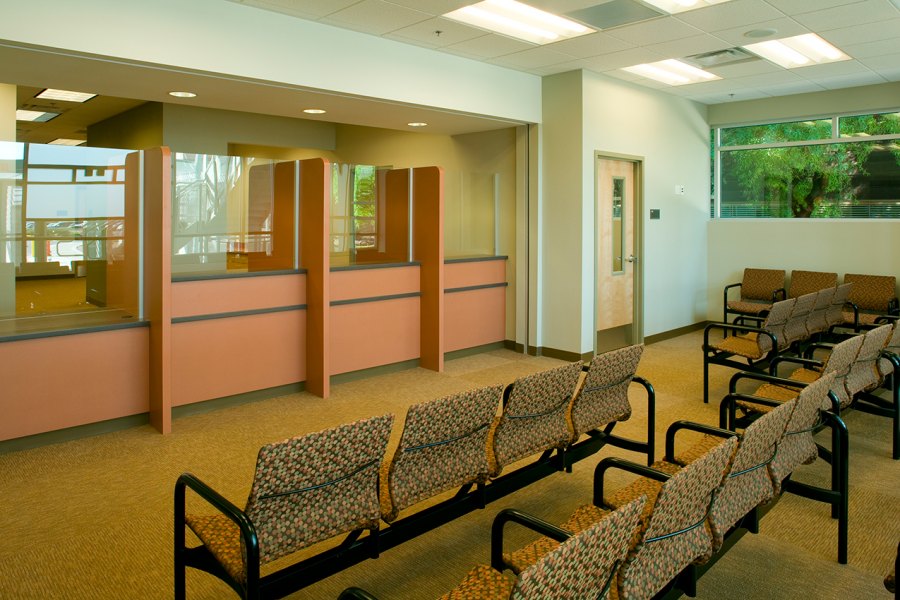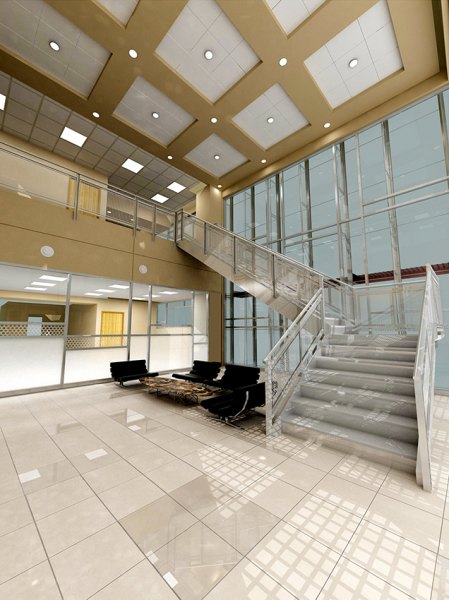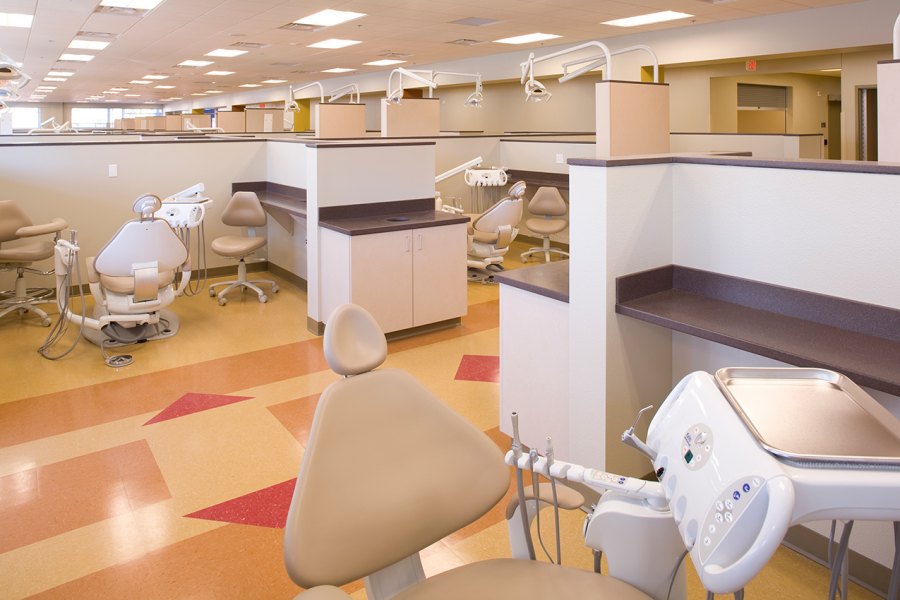 University of Nevada Las Vegas Advanced Dental Education Building
As part of University of Nevada Las Vegas' (UNLV) first design-build team, PGAL designed and constructed the Advanced Dental Education Building, which is used for the school's Orthodontic Education and Training Program.
The project includes operatories, labs, classrooms, seminar rooms, and administrative offices.
To balance the school's professional and academic needs, PGAL separated public academic spaces from the functional, clinical space where dental procedures and support activities occur. These spaces are defined by a series of nested canopies that provide shade and define the main entry.
The lobby and waiting area are separated by a glazed interior partition, which also includes a children's play area. All patient interaction areas reflect current HIPPA requirements for patient privacy, providing acoustic and visual separation from other office activity.
The project was not registered as a LEED building at the owner's request, but was nonetheless designed using many aspects of high-quality sustainable design, from public access and landscaping to controlled daylighting and energy management systems.
Features Include:
Operatories, labs, classrooms, seminar rooms, and administrative offices
Separation between public spaces for students and clinical space for patients
Sustainable features including controlled daylighting and an energy management system