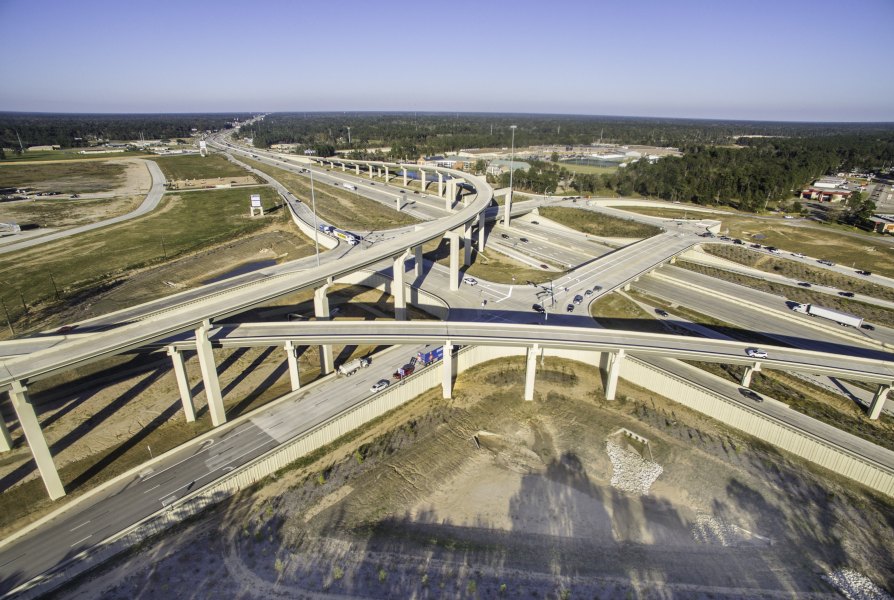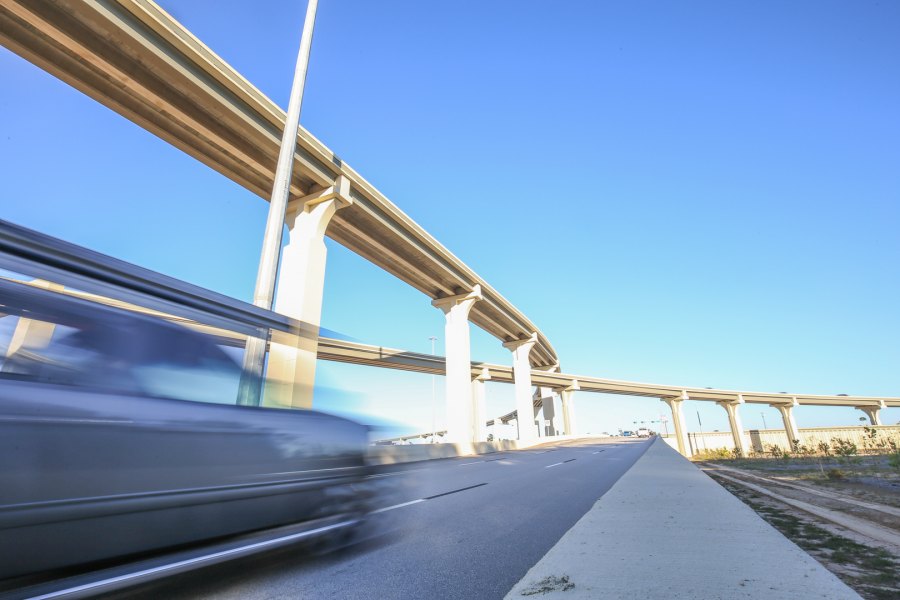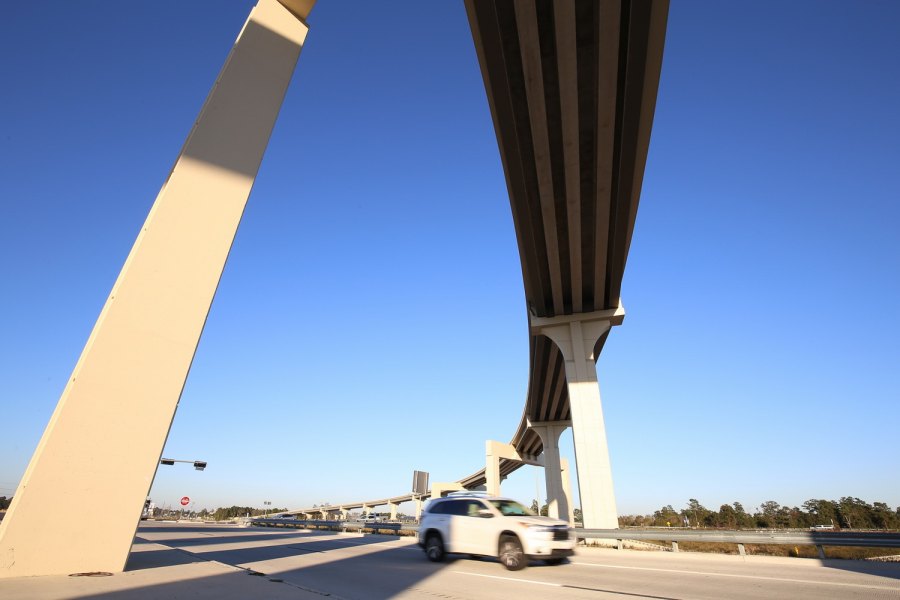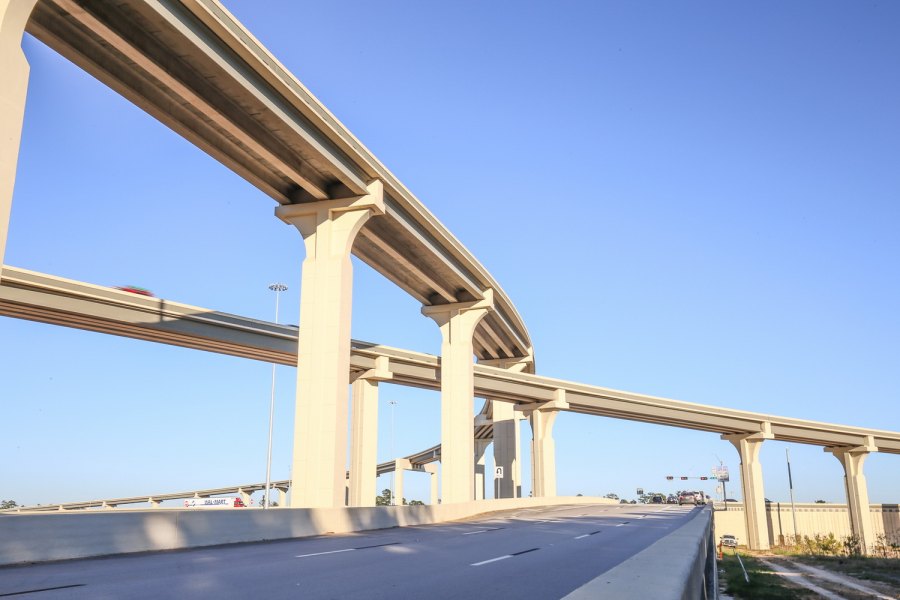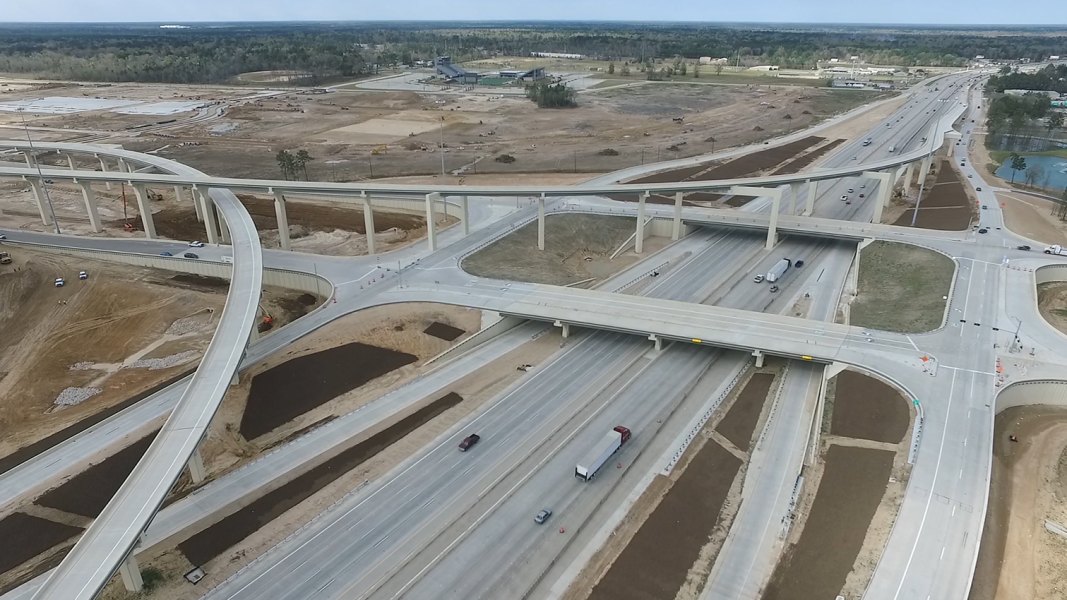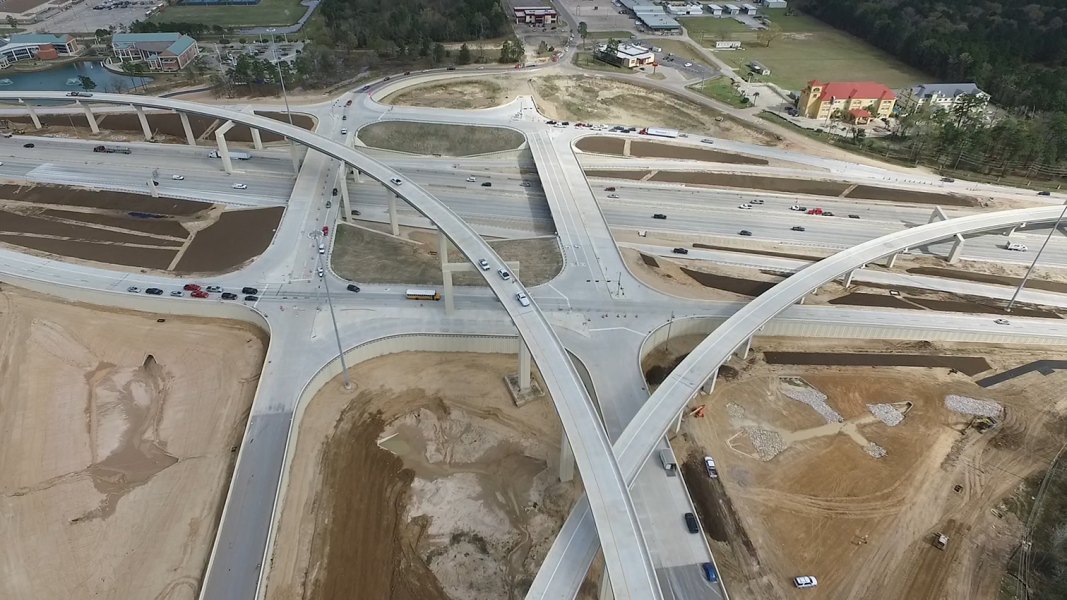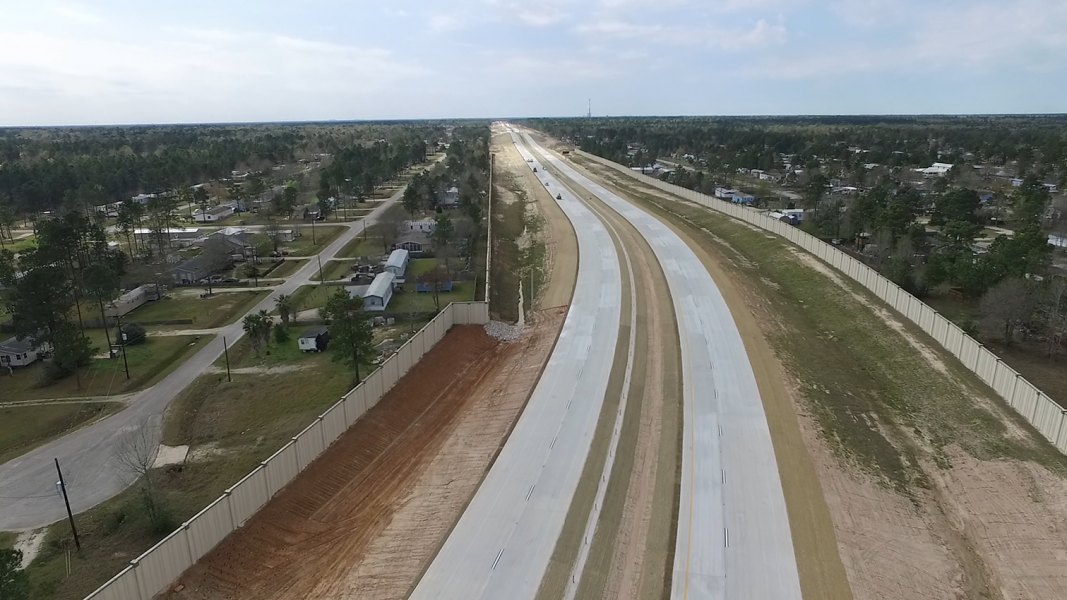 Texas Department of Transportation Grand Parkway Segment Gb
This $130 million project included five miles of new four-lane toll road, 10 entrance/exit ramps, three miles of two-lane frontage road, two direct connector bridges at U.S. 59, intersecting streets and overpasses, two 1,000-foot frontage road bridges over the White Oak Creek Floodway, and the widening of the existing U.S. 59 mainlanes.
As part of the Zachry-Odebrecht Parkway Builders design-build team for this extremely fast-paced, $1 billion tollroad project, PGAL served as the prime engineering consultant for Segment Gb, which runs from FM 1314 to U.S. 59.
The size and critical nine-month design schedule proved to be a significant challenge. The team drew upon extensive TxDOT and tollroad experience to ensure that the project remained on schedule. The team coordinated closely with TxDOT, Montgomery County, various MUDs, private developers, utility companies, and the contractor to flesh out details and resolve issues in a timely manner.
Features Include:
Five miles of new four-lane toll road, 10 entrance/exit ramps, and three miles of two-lane frontage road
Two direct connector bridges at U.S. 59, intersecting streets and overpasses, and two 1,000-foot frontage road bridges over the White Oak Creek Floodway
Widening of the existing U.S. 59 mainlanes