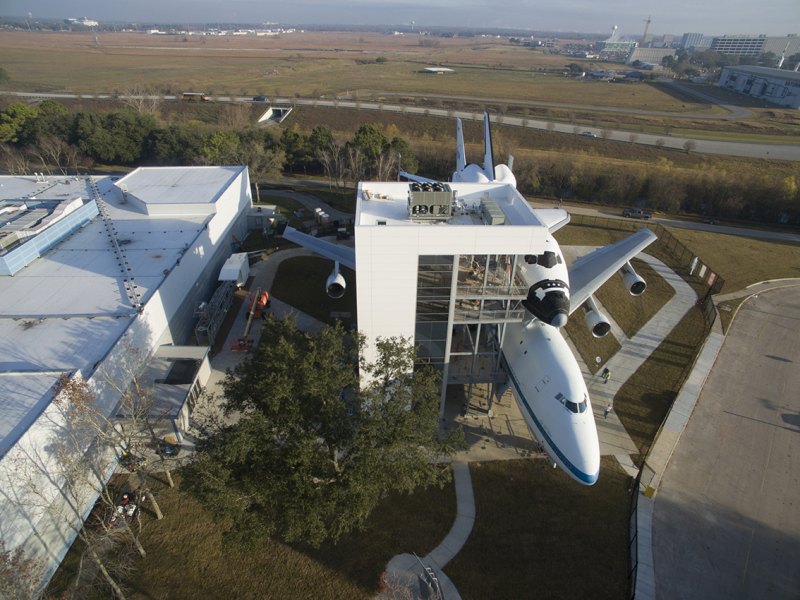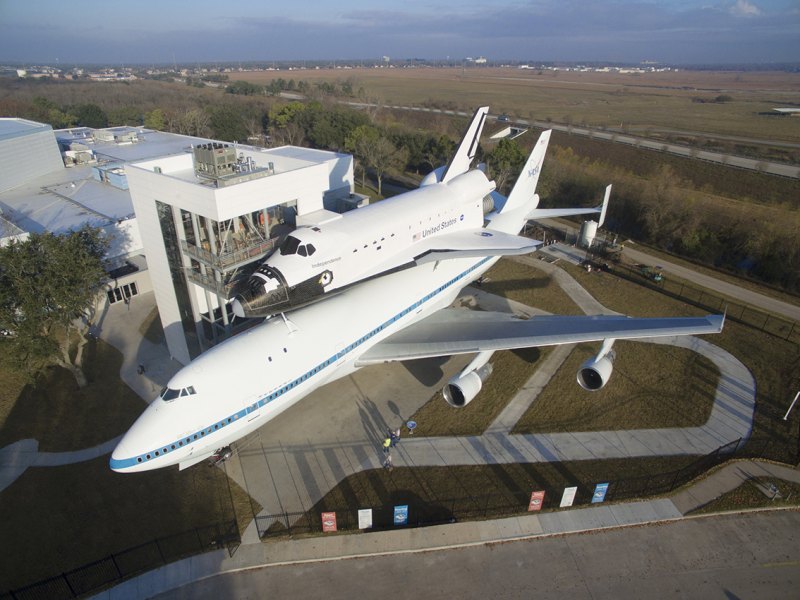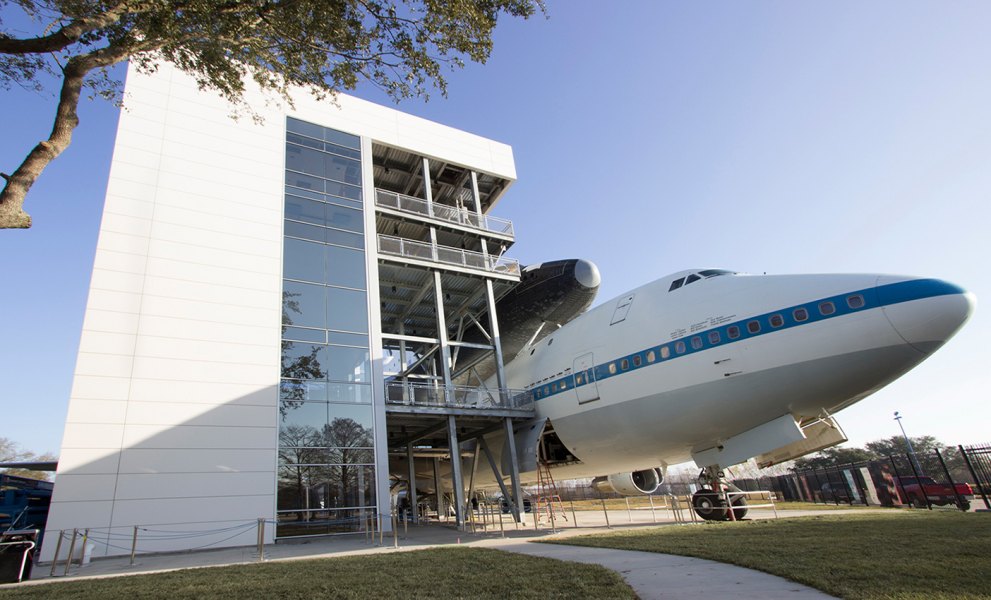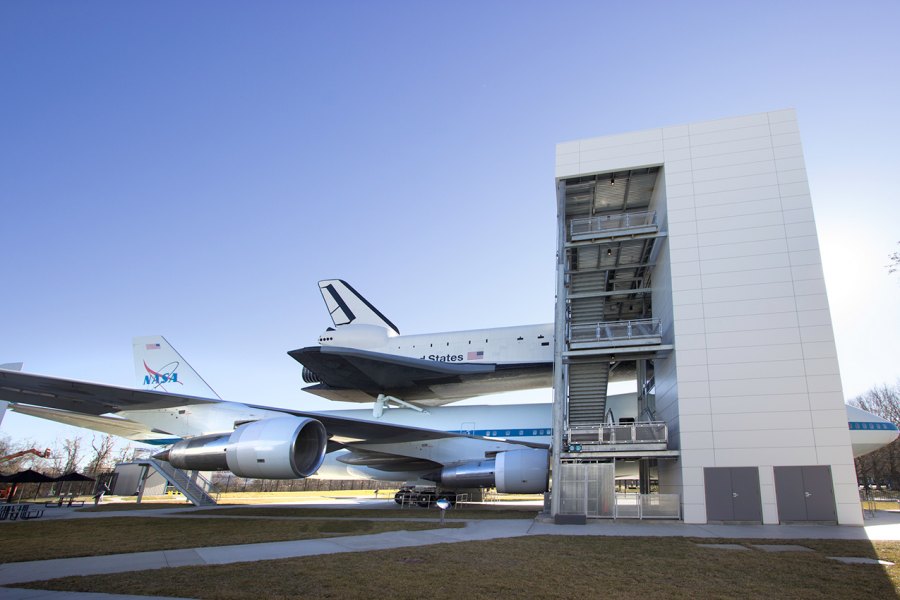 Space Center Houston Independence Plaza
The new Independence Plaza at Space Center Houston invites visitors to explore one of America's greatest engineering marvels.
A four-level structure provides unprecedented access to a high-fidelity replica of the Space Shuttle Independence, which is mounted on top of the original NASA 905 shuttle carrier aircraft that visitors can actually enter.
Visitors can explore the interactive exhibits and artifacts to learn about the past, present, and future of the Space Shuttle Program.
PGAL designed and engineered the 5,500-square-foot steel tower and developed the site, concrete plaza, and pedestal structures to support and facilitate efficient maintenance of the aircraft.
Inside the structure, two elevators and a stairway provide efficient access to all levels of the aircraft, including the flight deck and mid-deck of the shuttle, as well as the 747 shuttle carrier aircraft. Open-air vestibules allow visitors to assemble as they wait to board each aircraft.
The building's 6.5-foot-wide stairway is integrated into the building's overall structure, providing a unique experience for visitors.
Features Include:
Four-level structure providing visitor access to a replica of the Space Shuttle Independence
Site, concrete plaza, and pedestal structures that support and facilitate efficient maintenance of the aircraft
Two elevators and a stairway inside the structure that provide efficient access to all levels of the aircraft