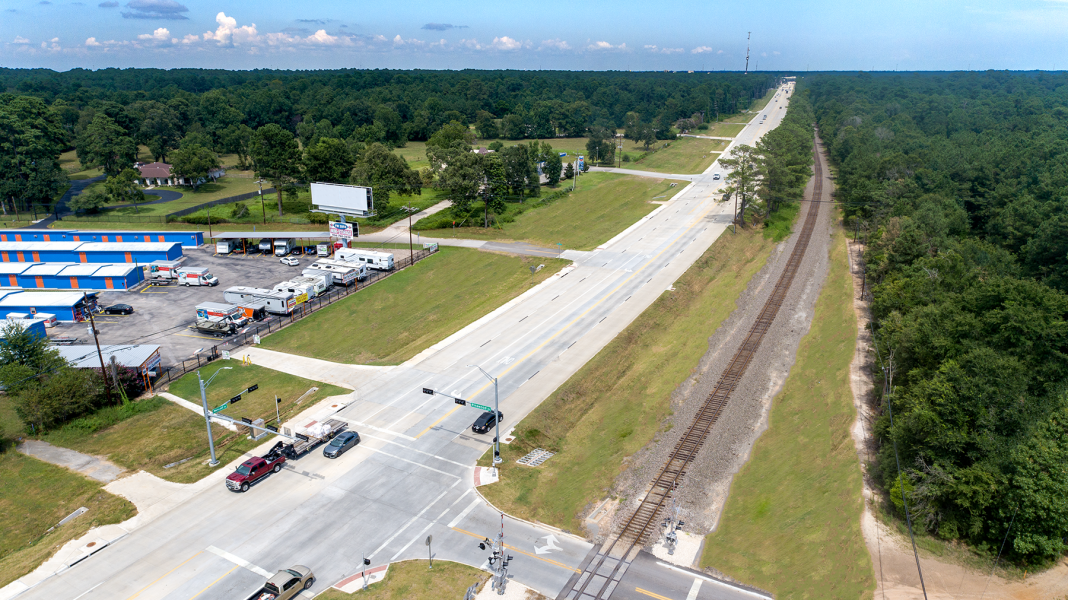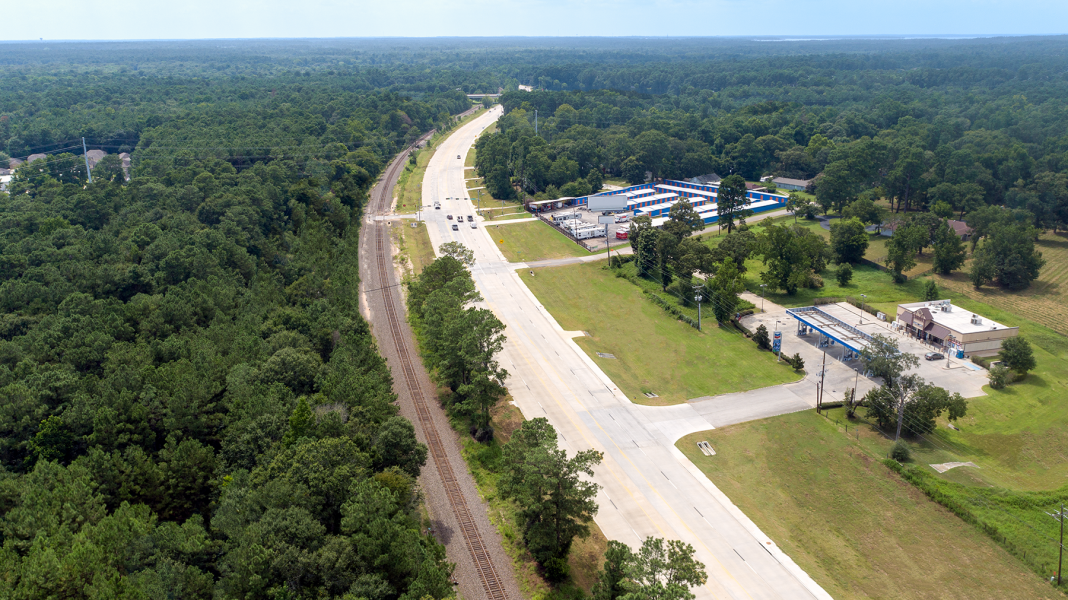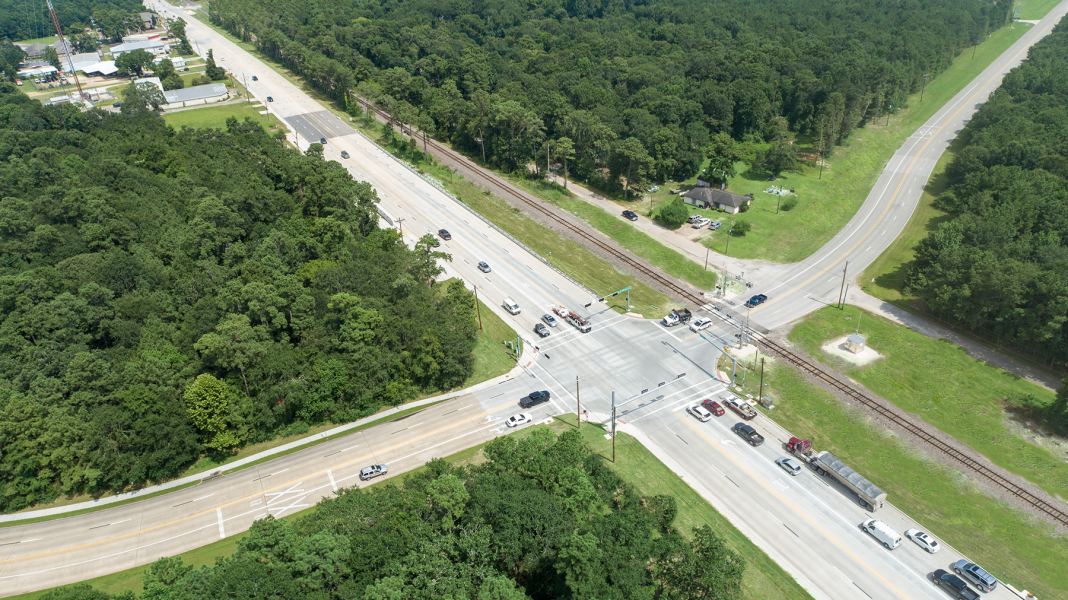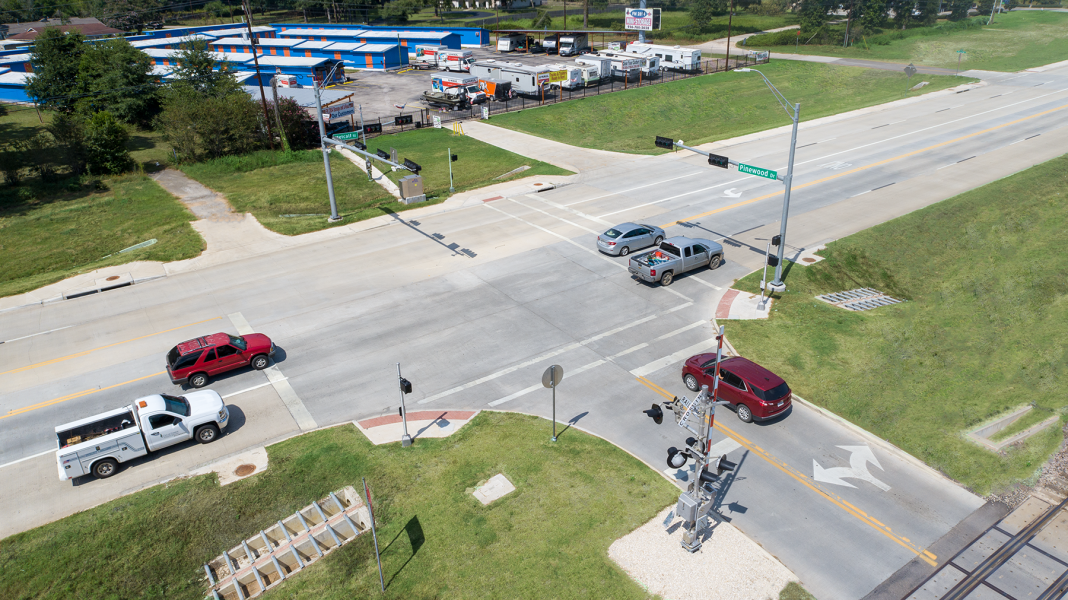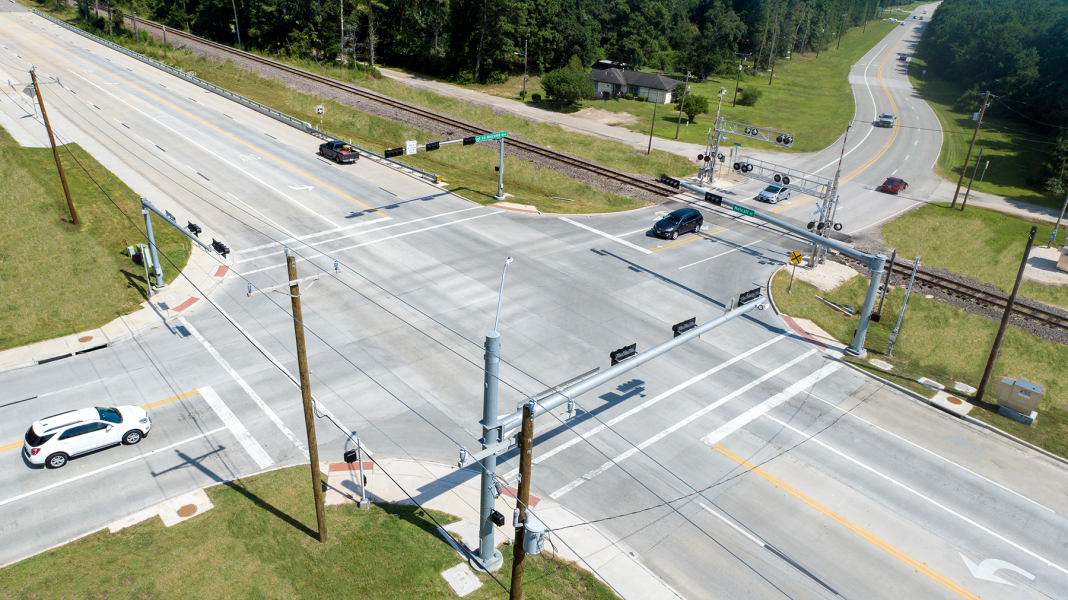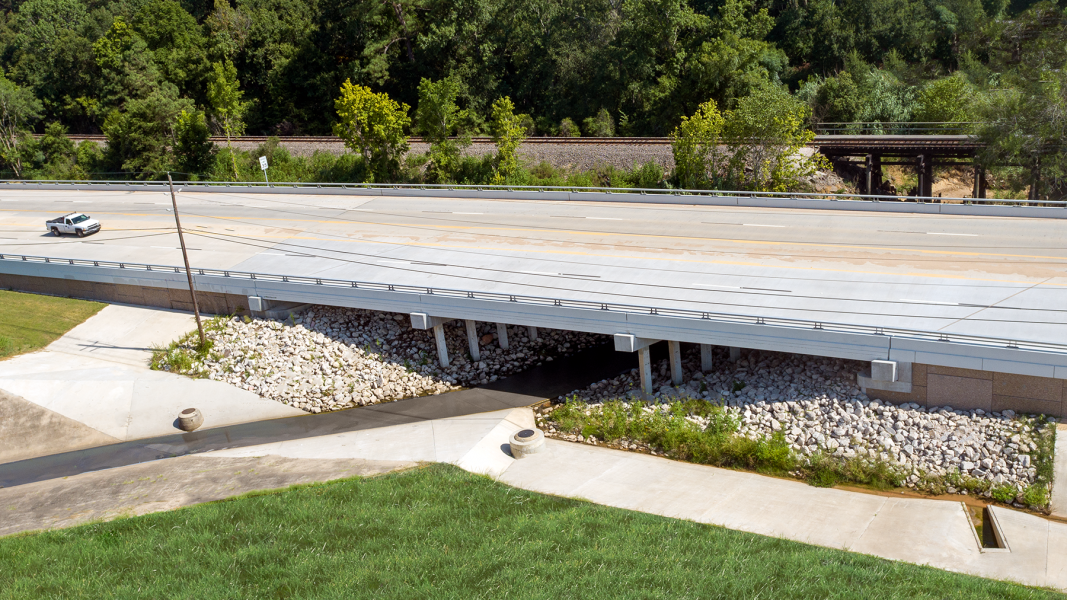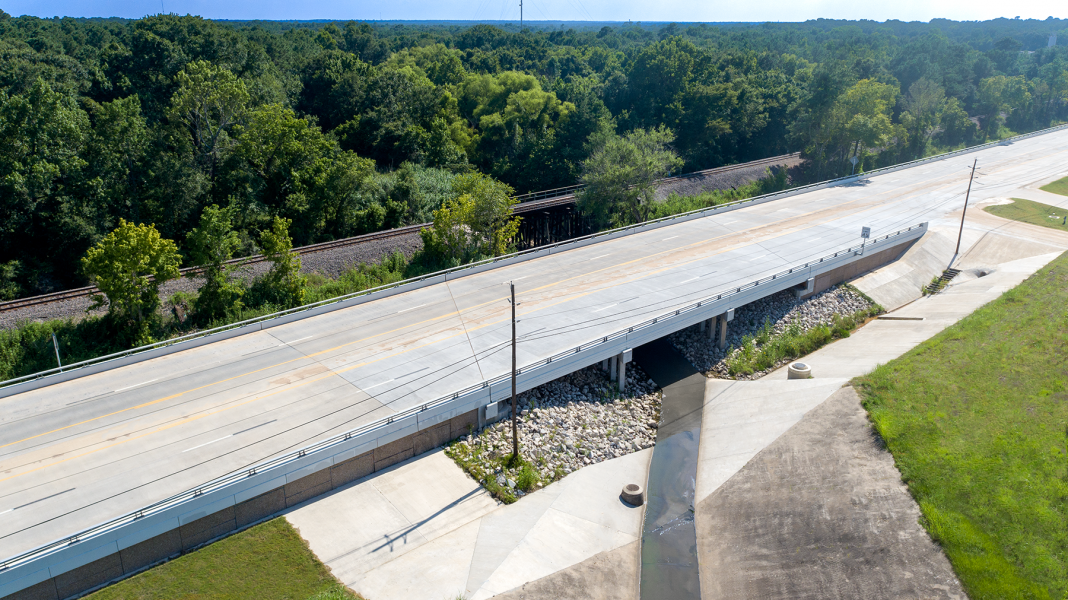 FM 2854
PGAL was the prime consultant for this 2.2-mile project in the rapidly developing area between Loop 336 and IH-45. This project involved the reconstruction of the existing rural two-lane highway to an urban five-lane curbed highway with storm sewer and shared-use lanes.
All elements of the roadway, bridge, storm sewer, and retaining walls were designed by PGAL in-house. This included phased construction of a new 140-foot bridge over Alligator Creek. The extensive storm sewer design incorporated in-line detention and two new detention ponds. A special flexible pavement zone was also designed to mitigate the crossing fault line.
After cost-prohibitive municipal utility relocations cancelled the project, PGAL proactively developed an alternative design with a reduced footprint to meet the needs the City, State, RR, and utility owners, and after extensive coordination was able to get the project restarted.
PGAL also led the coordination efforts with the City of Conroe for three signalized intersections, included two new signals warranted by new the new residential and commercial growth that incorporated preemption for the two at-grade RR crossings.
Features include:
2.2 mile urban five-lane highway

New 140-foot bridge

Extensive storm sewer design