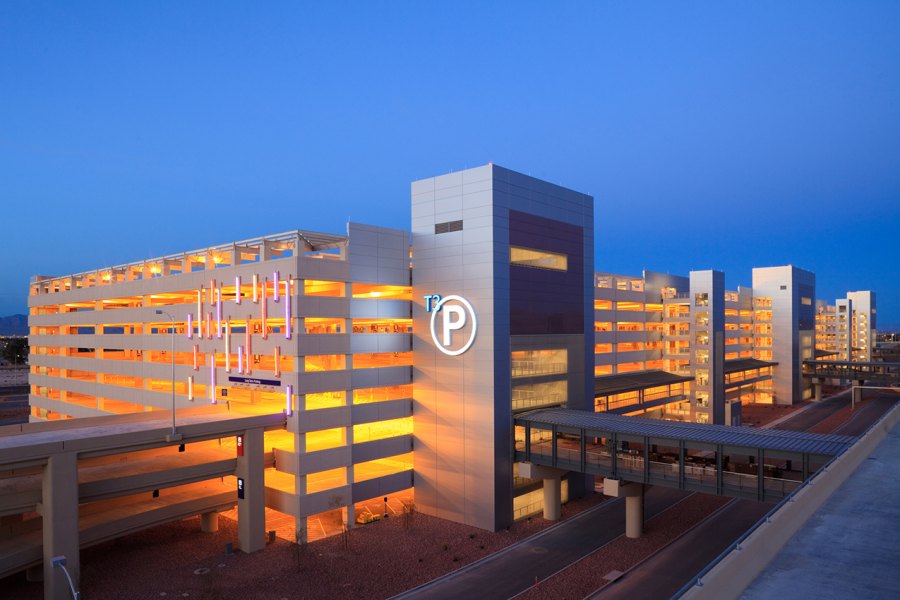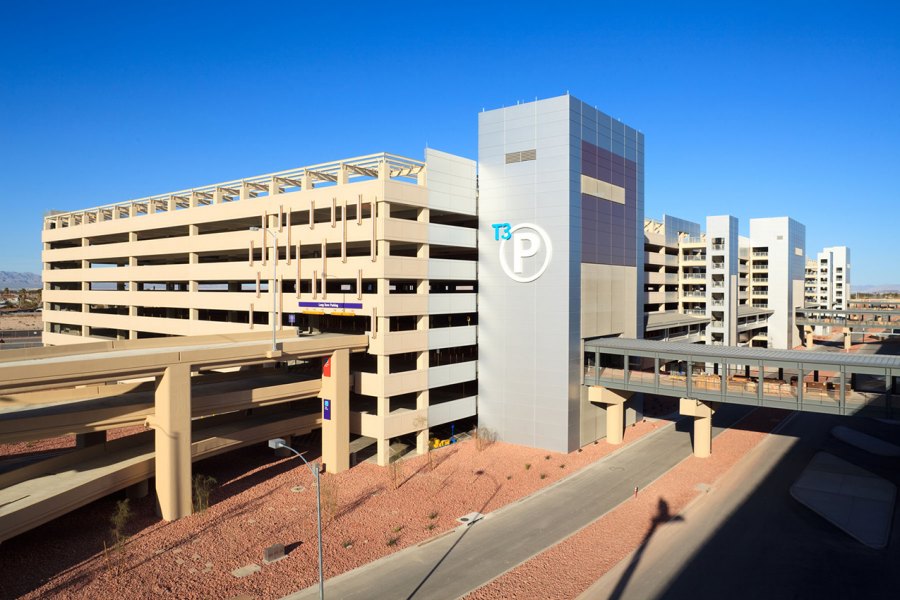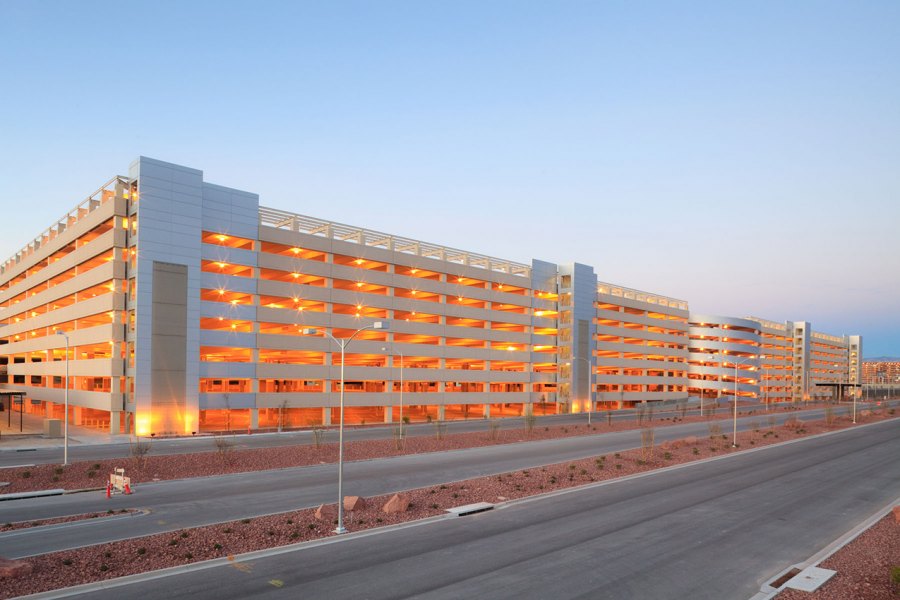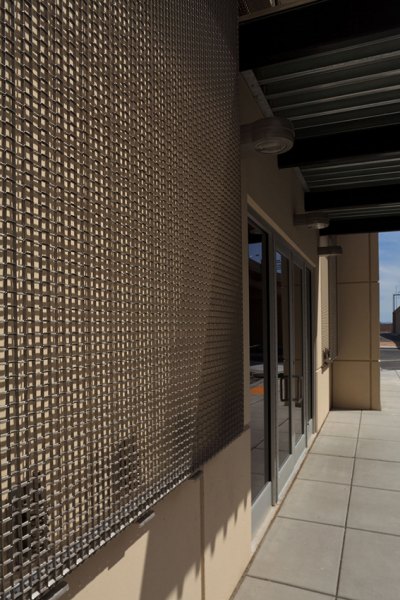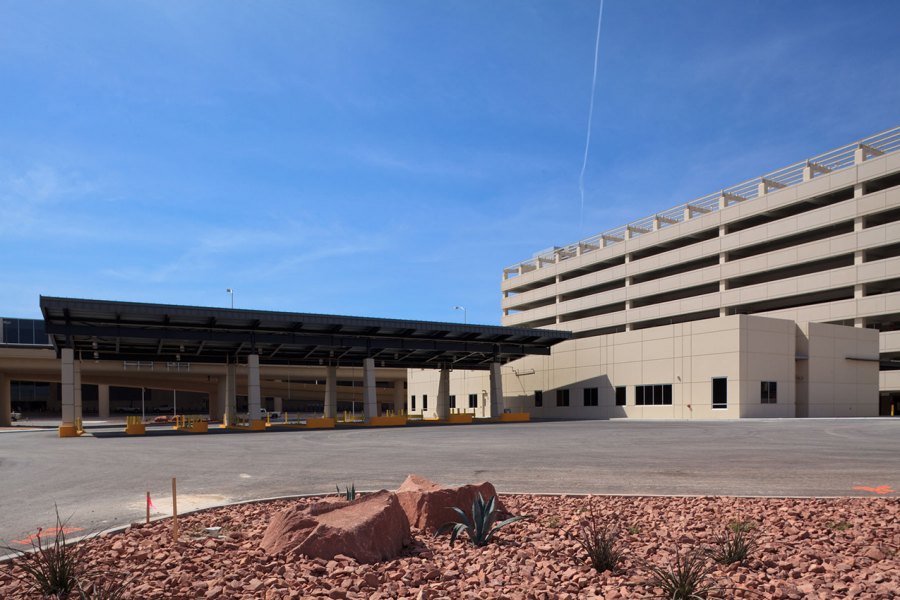 Terminal 3 Parking Garage at Harry Reid International Airport (LAS)
This eight-level, double-threaded helix garage is designed to accommodate high traffic volume during peak times at Harry Reid International Airport in Las Vegas.
The 6,000-car, 2.3 million-square-foot parking garage closely complements the airport's Terminal 3 Complex, also designed by PGAL.
Mirroring Terminal 3, the design of the structure features stainless steel mesh screens, dynamic signage, and environmental graphics. The garage also includes flight information display screens at passenger pick-up, full service valet, and an electronic parking control system.
Since Las Vegas is known for its skyline at night, PGAL provided an exciting exterior lighting solution, but took care to respect the surrounding residential neighborhood to the north.
The project also included a 11,275-square-foot parking administration building. This tilt-wall building houses the revenue, security, operations, and information technology that serve the T3 Garage. Complete with a toll plaza and covered canopy, the building fits aesthetically with the garage and Terminal 3 complex.
Features Include:
6,000-car, 2.3 million-square-foot parking garage designed to complement the airport's Terminal 3 Complex
Stainless steel mesh screens, dynamic signage, and environmental graphics at the three locations where terminal pedestrian bridges connect to the garage
11,275-square-foot parking administration building that houses revenue, security, operations, and information technology services for the garage