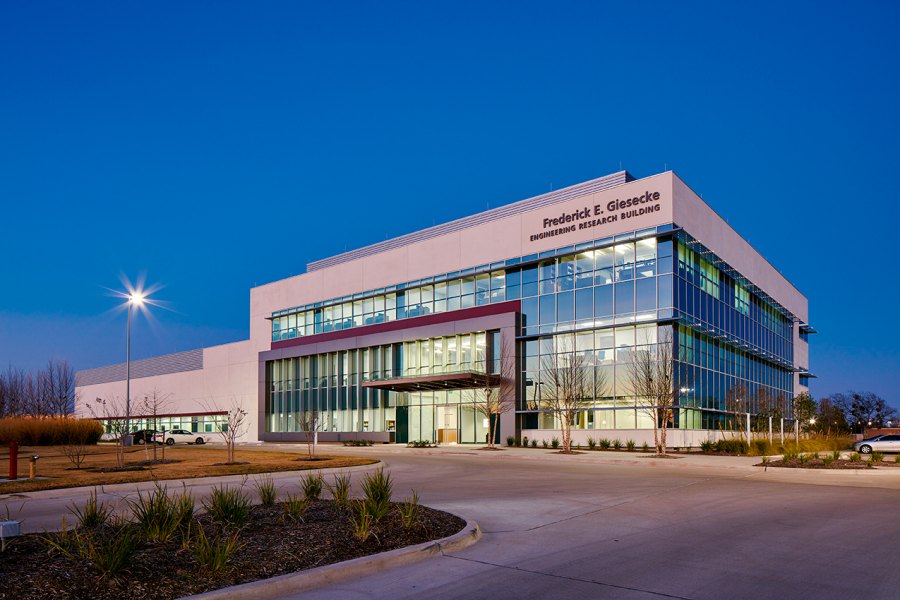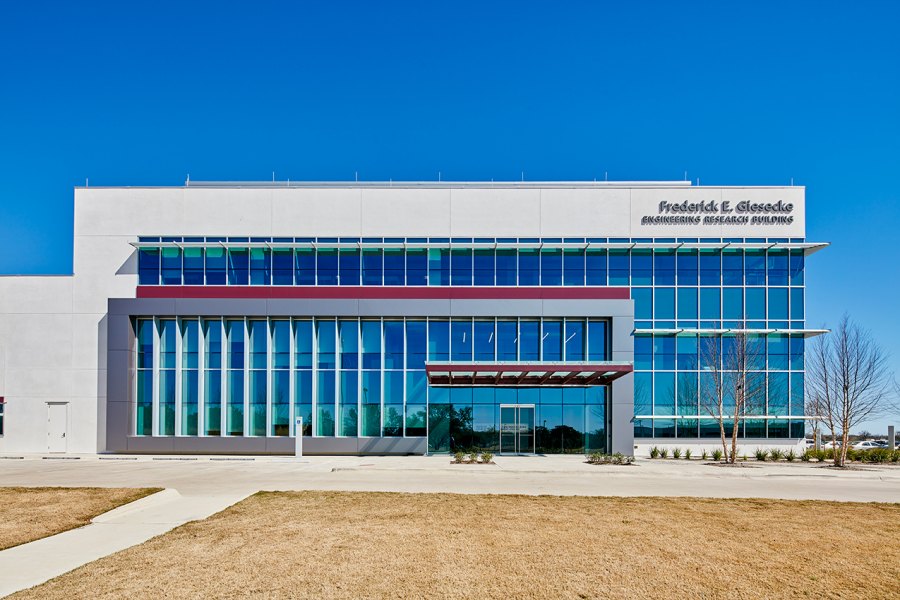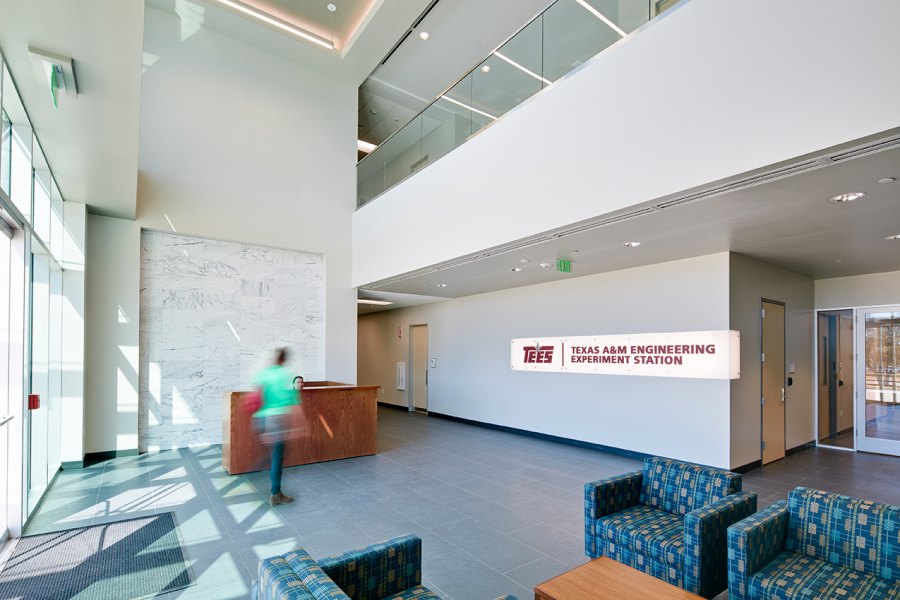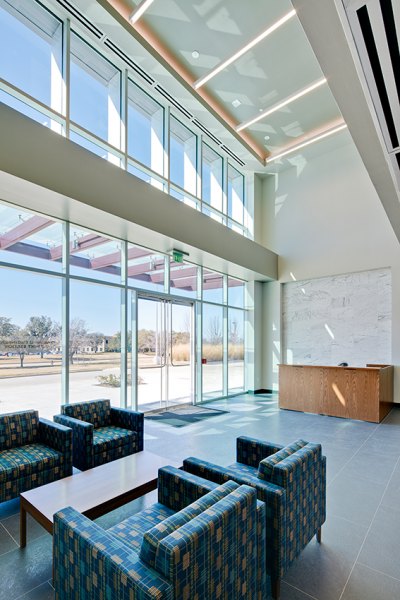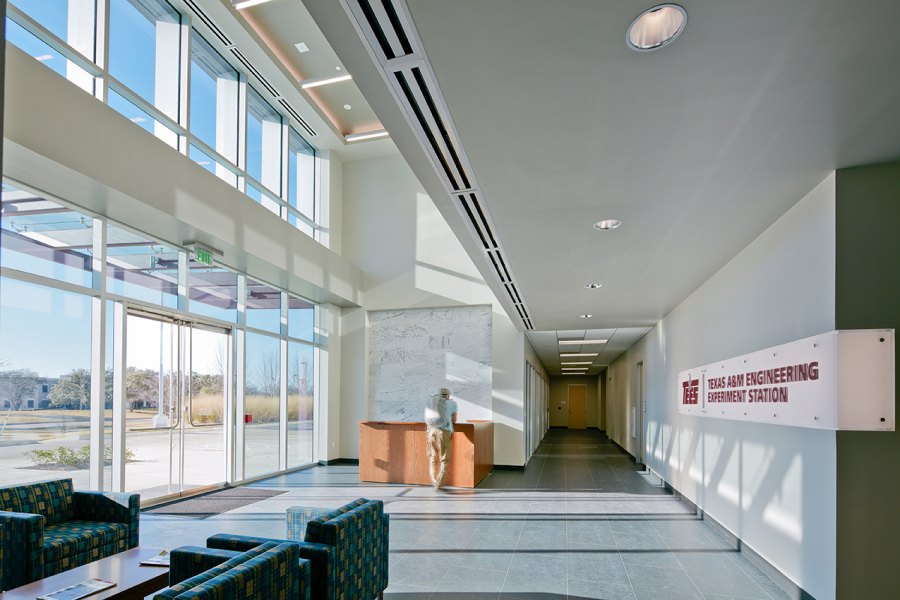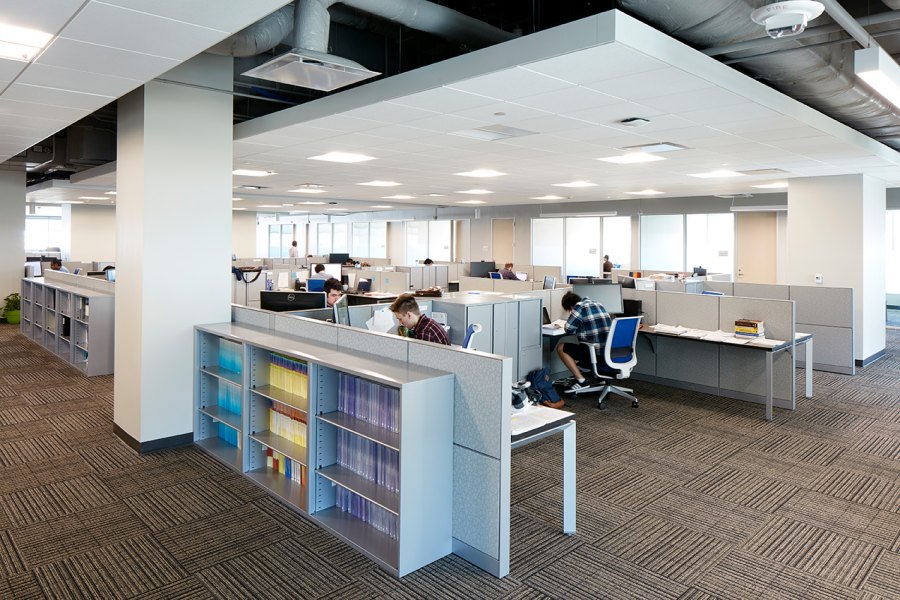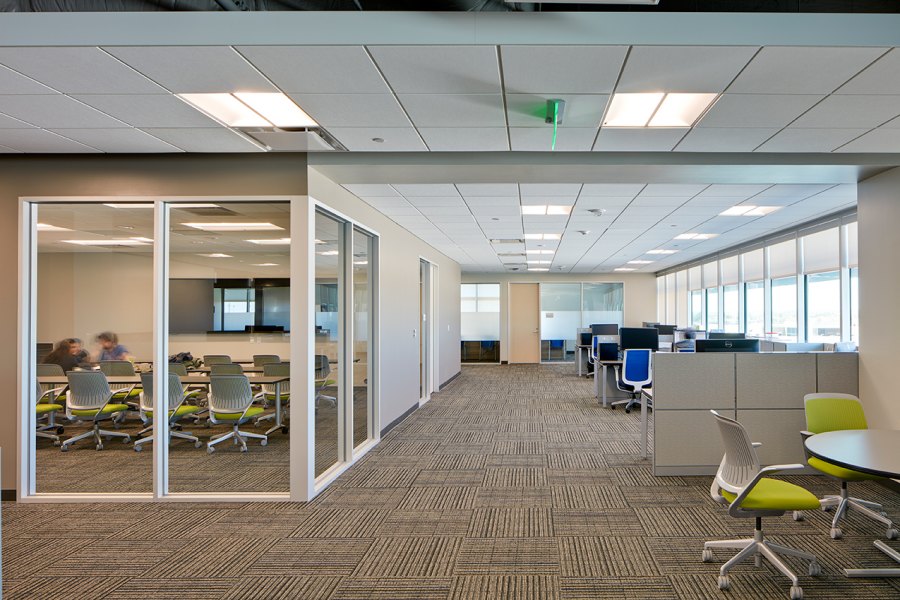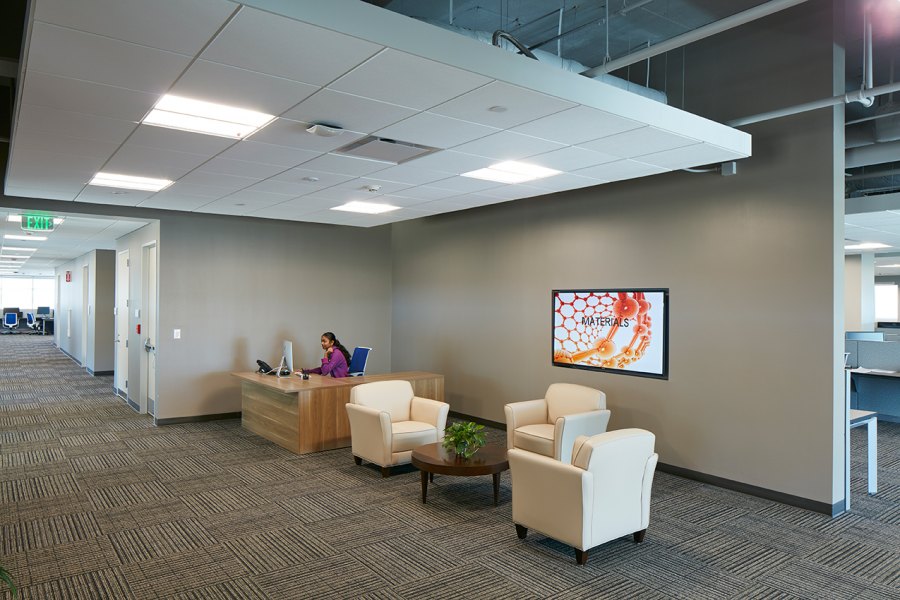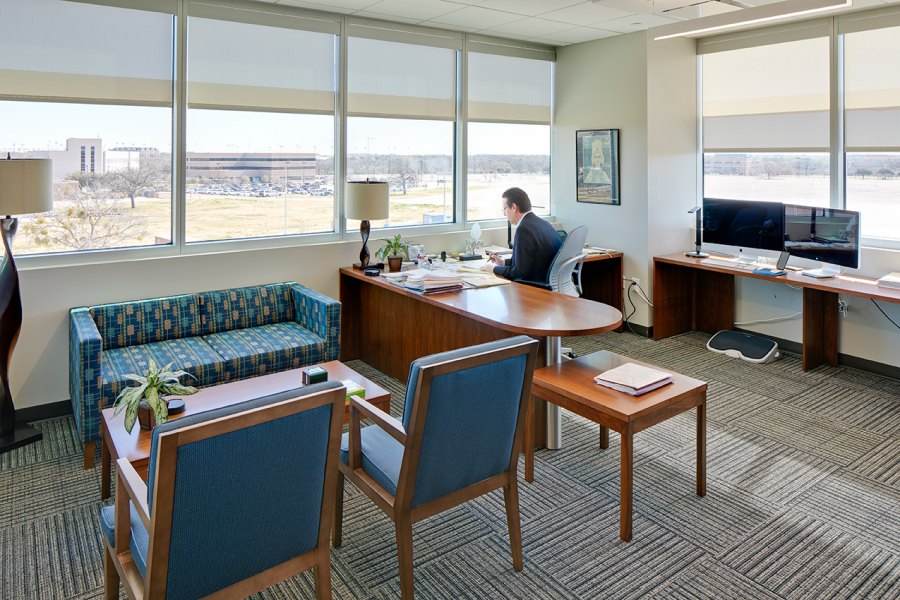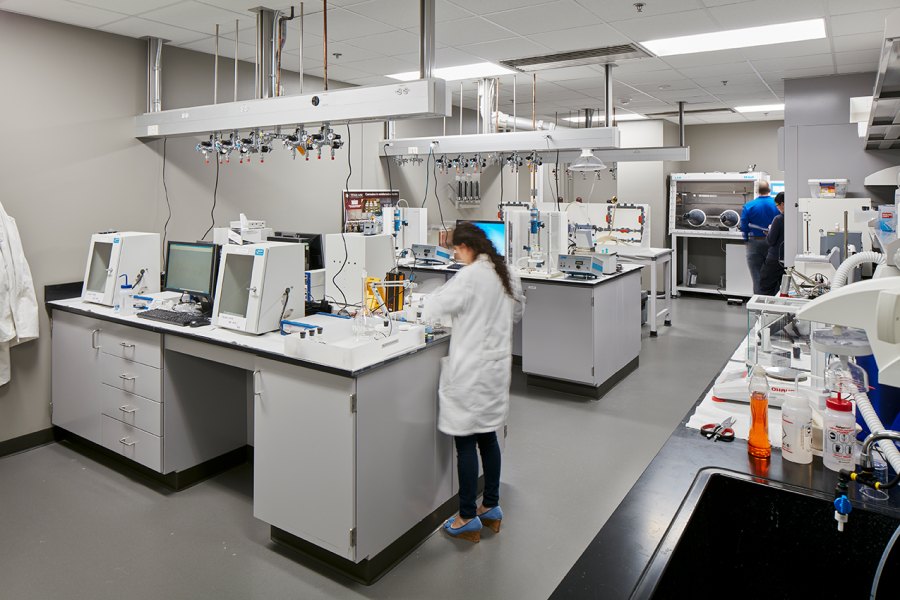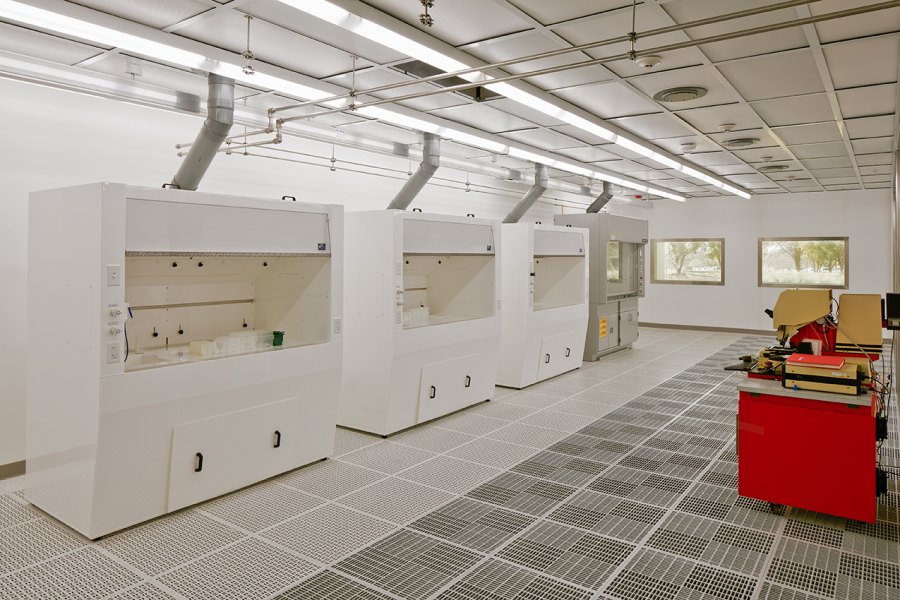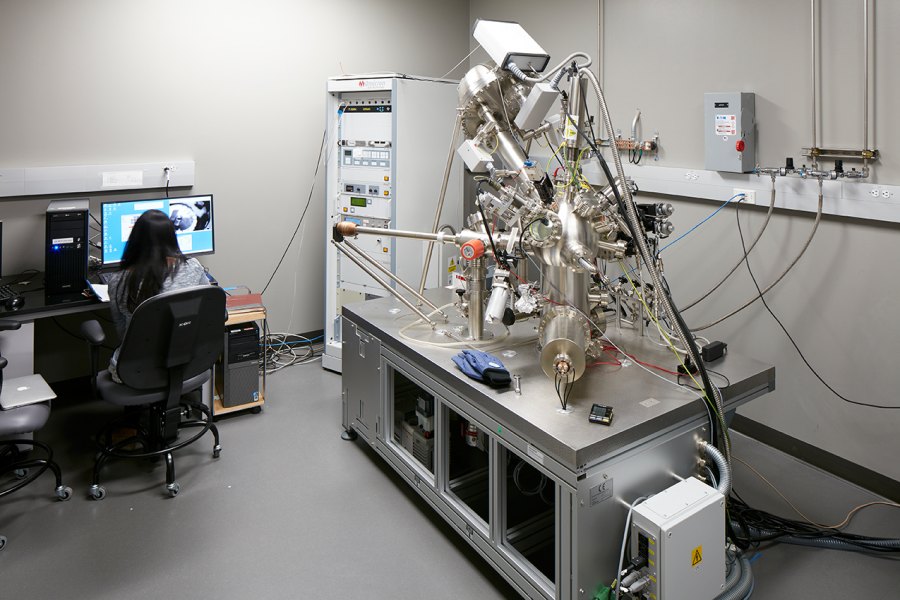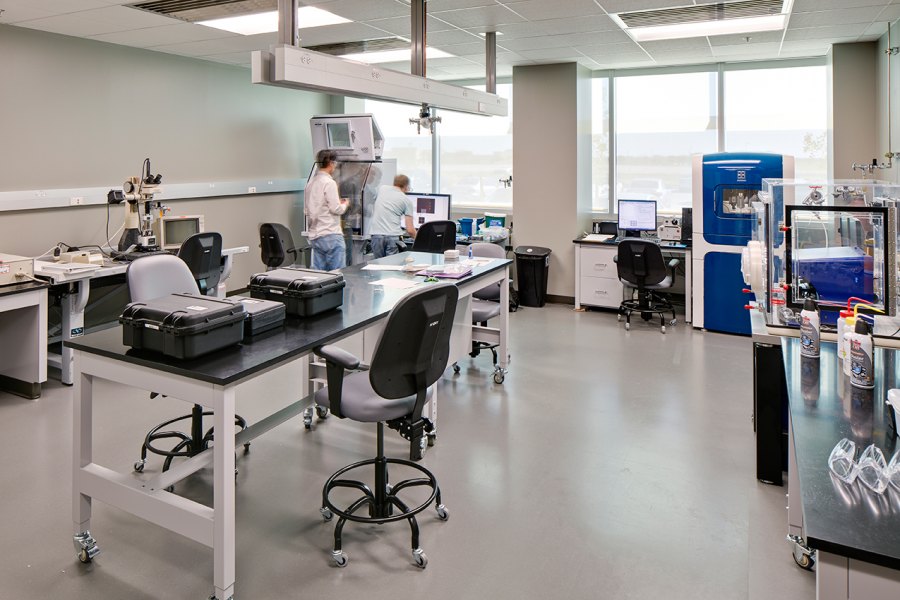 Texas A&M University Engineering Research Building
The state-of-the-art Frederick E. Giesecke Engineering Research Building (ERB) focuses on three areas: nanofabrication, materials characterization, and energy research.
This 70,000-square-foot facility was delivered through a Public Private Partnership (P3) with The DDM Texas Group and Texas A&M University. The facility includes portable nanofabrication laboratories (prefabricated off-site), the Corrosion Science and Materials Reliability Laboratory, and research space for faculty, staff, and students working for the Texas A&M Energy Institute.
The building exterior establishes the architectural hierarchy of the interior; the single level portion giving way to the high bay construction. The expansive volume allowed for the insertion of the portable nanofabrication laboratory modules and the three-level conventional lab and office space, clearly defined with the extensive use of the curtain wall enclosure.
The interior office space utilizes an open concept with perimeter offices including full-height interior glass which brings the natural light into the deepest interior spaces making for a healthy working environment for all inhabitants.
This project was the first in the TAMU West Campus Research Park to not utilize the established building materials of brick and cast stone relying on the Thermocromex material and curtainwall to provide a contemporary look and feel for the project while also helping to adhere to the fast track schedule.
PGAL also provided civil engineering services on the project including site layouts, design of parking lots, utilities, drainage, and ADA compliance to the larger campus.
Features Include:
Nanofabrication laboratories
Corrosion Science and Materials Reliability Laboratory
Research space for faculty, staff, and students