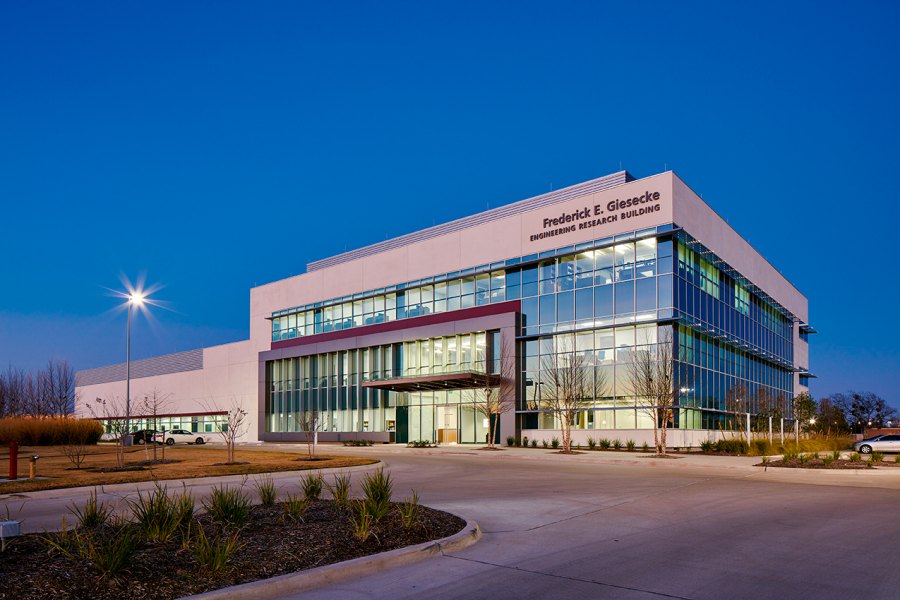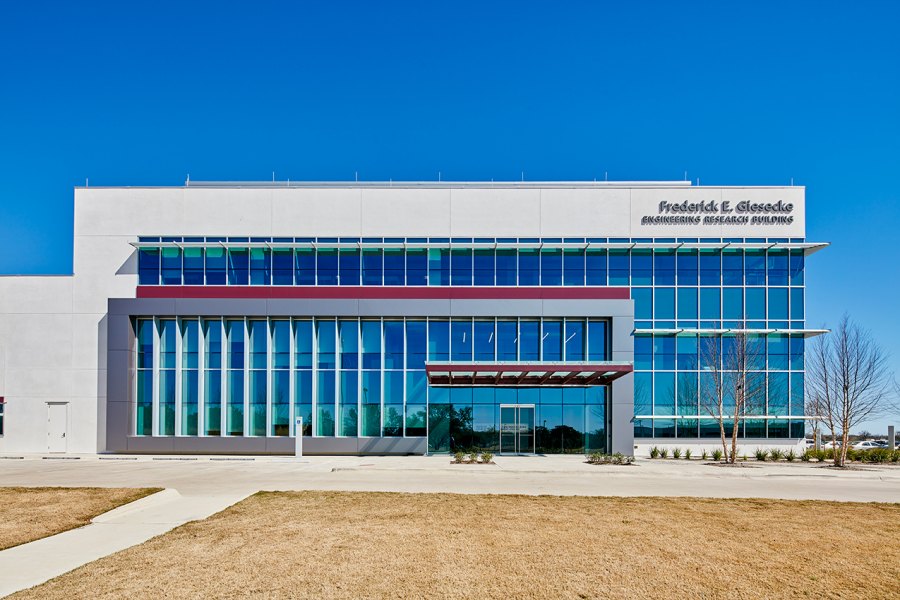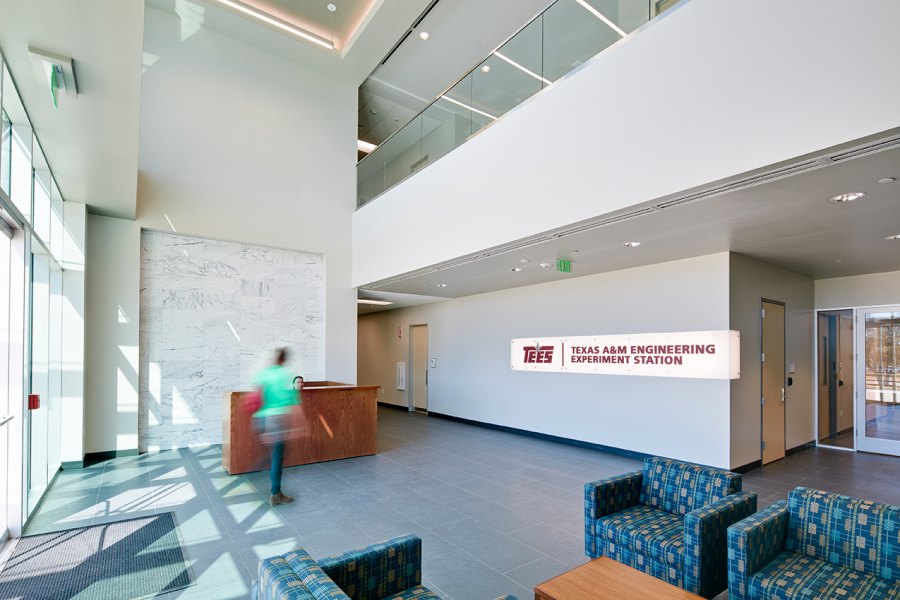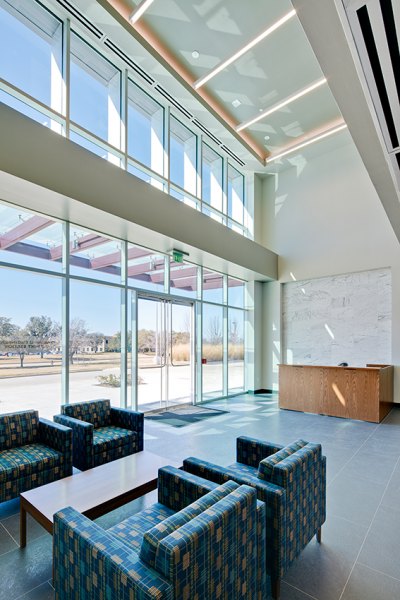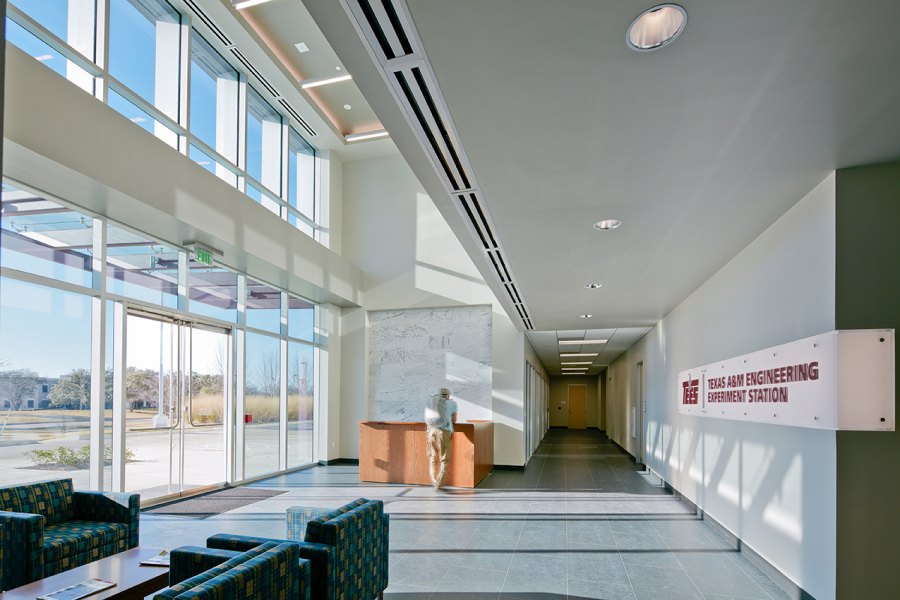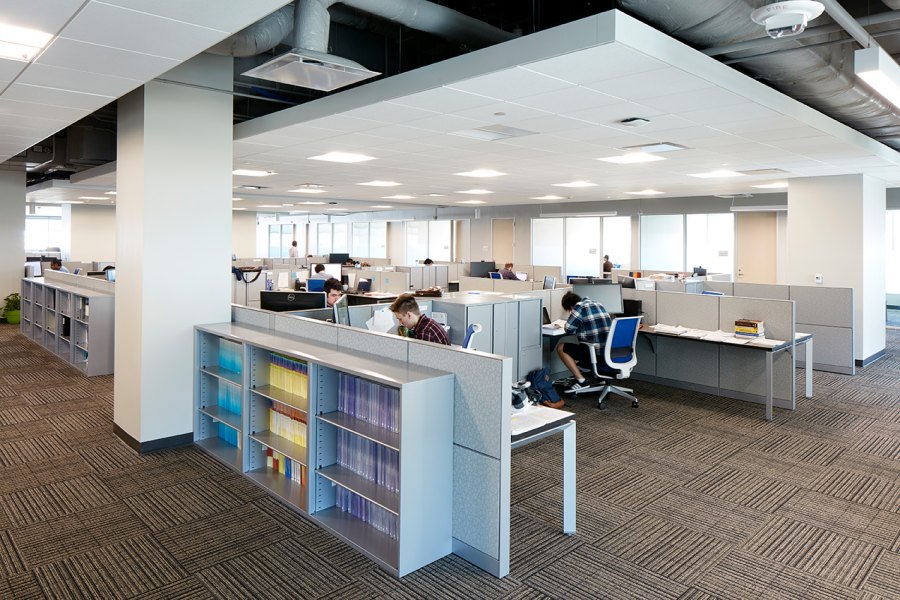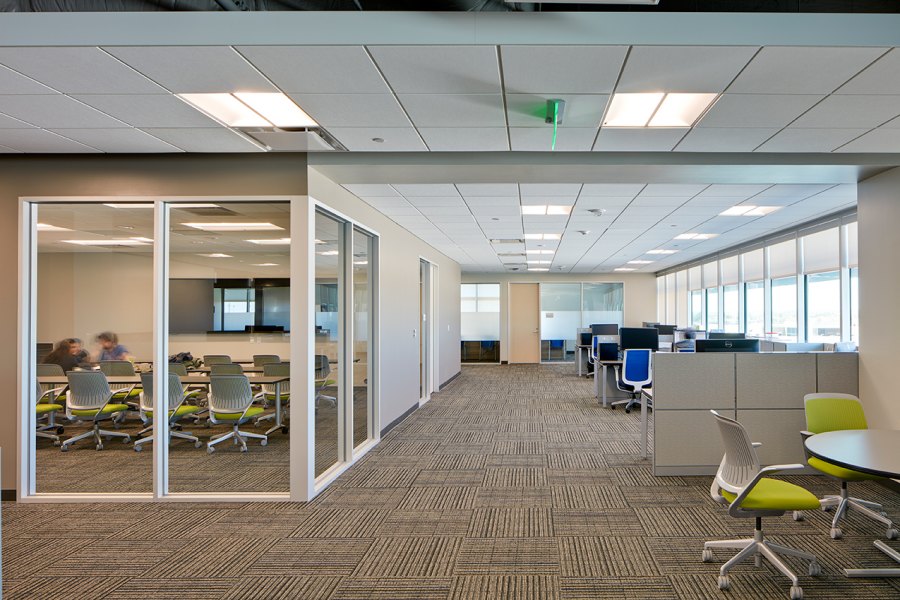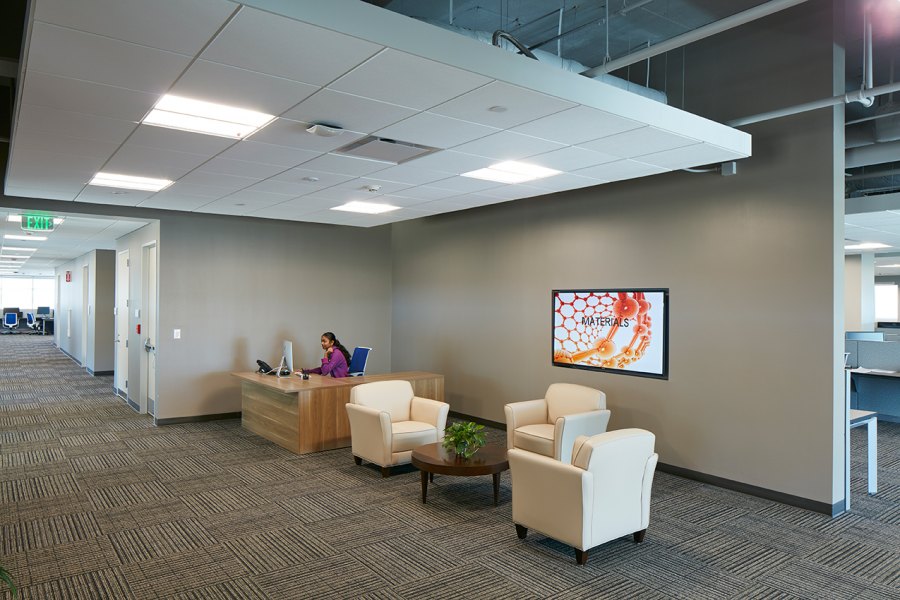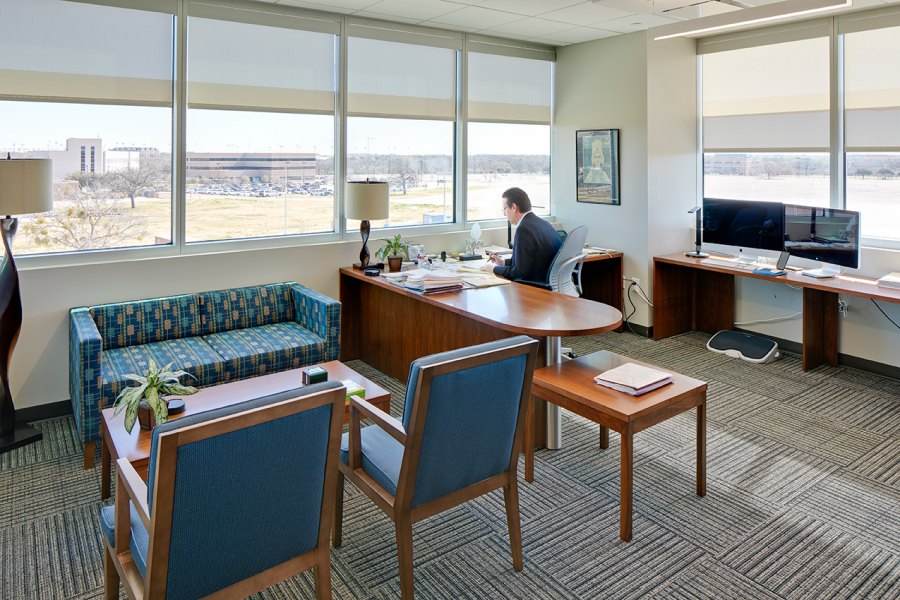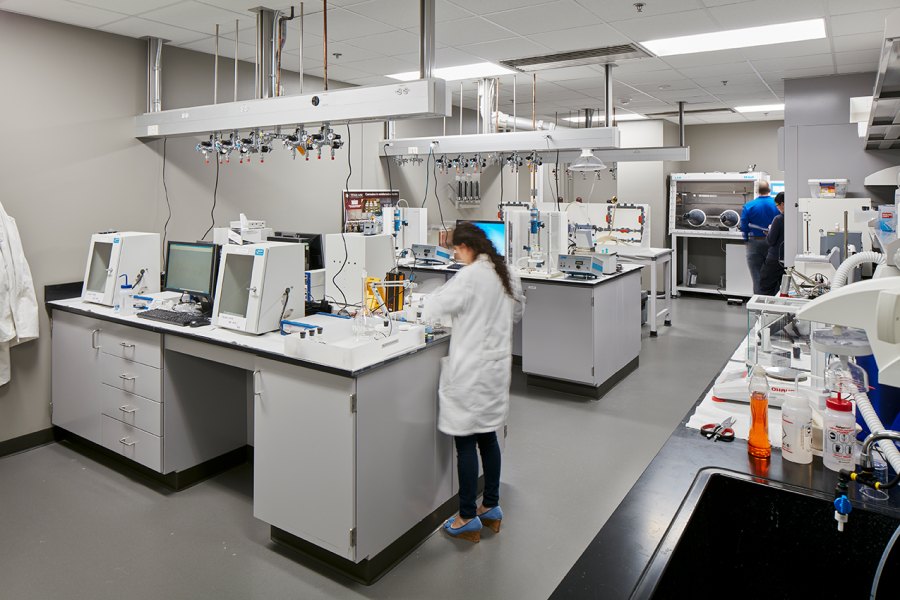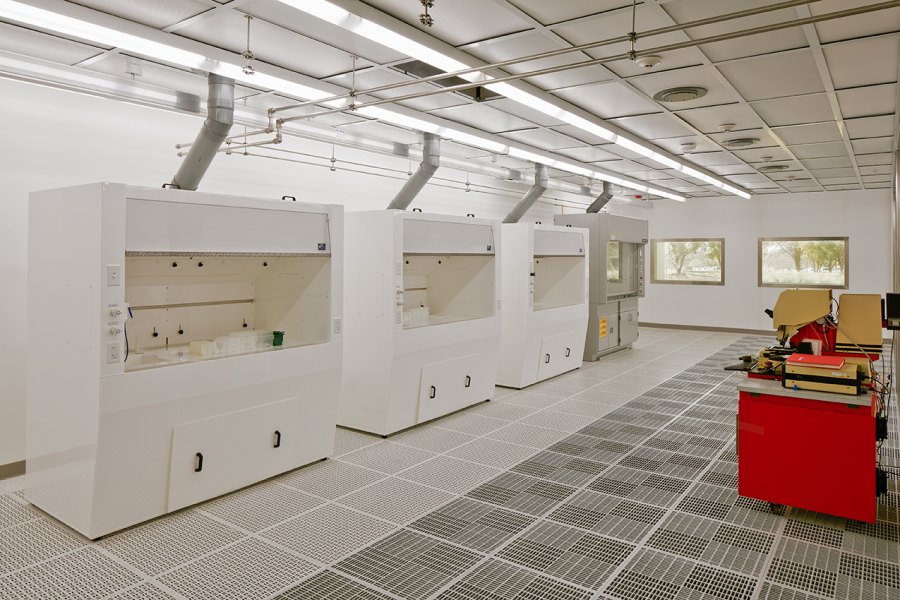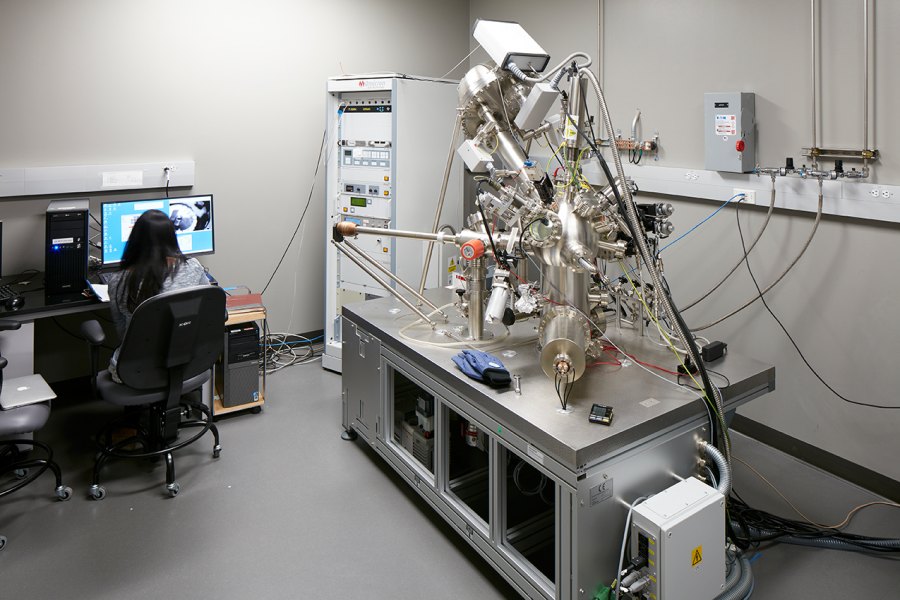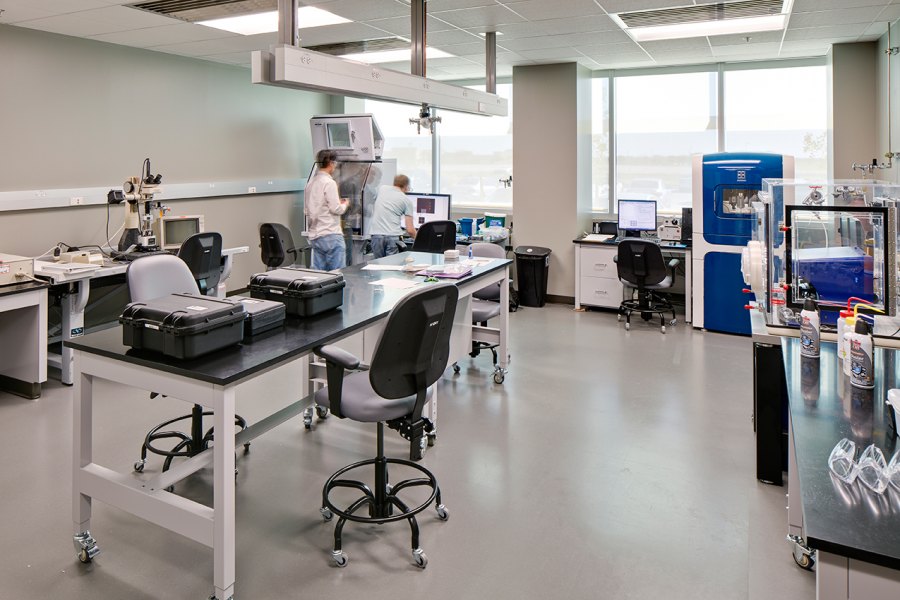 Texas A&M University Engineering Research Building
The state-of-the-art Frederick E. Giesecke Engineering Research Building (ERB) focuses on three areas: nanofabrication, materials characterization, and energy research.
This 70,000-gross-square-foot facility was delivered through a Public Private Partnership (P3) with The DDM Texas Group and Texas A&M University. The facility includes portable nanofabrication laboratories (prefabricated off-site), the Corrosion Science and Materials Reliability Laboratory, and research space for faculty, staff, and students working for the Texas A&M Energy Institute.
With extensive remodeling happening on the school's main campus, certain engineering departments needed to relocate to this new ERB facility as soon as possible, which meant the project needed to be completed on a fast-track schedule. As the prime architect and civil engineer on the project, PGAL quickly adapted the design of the ERB to meet the changes in site location. PGAL's civil team worked closely with the University and City of College Station to prepare the site for a new facility.
Features Include:
Nanofabrication laboratories
Corrosion Science and Materials Reliability Laboratory
Research space for faculty, staff, and students