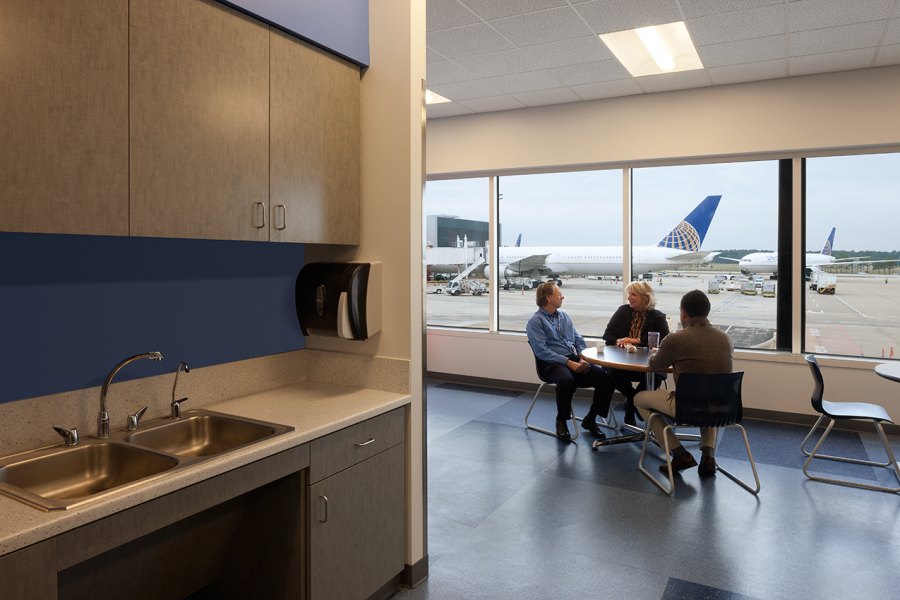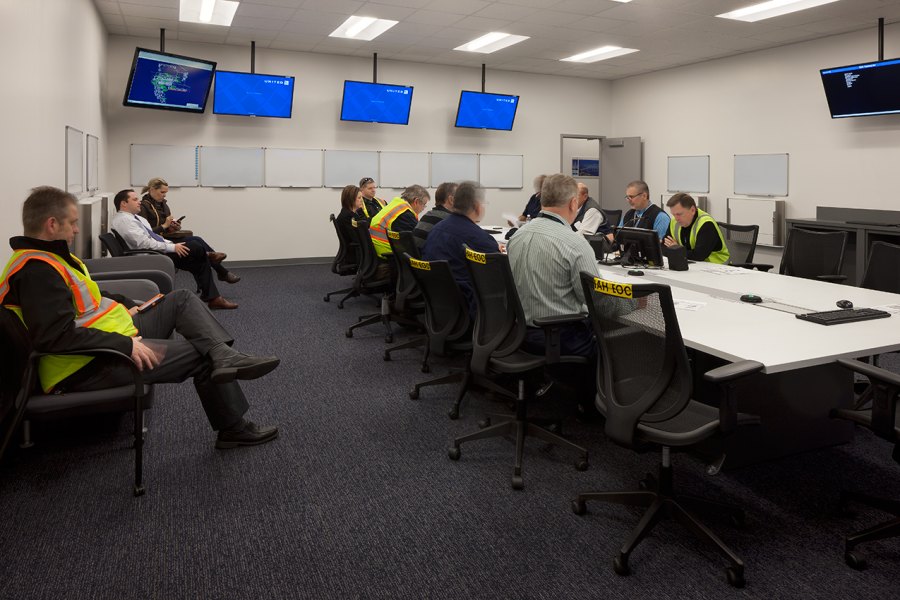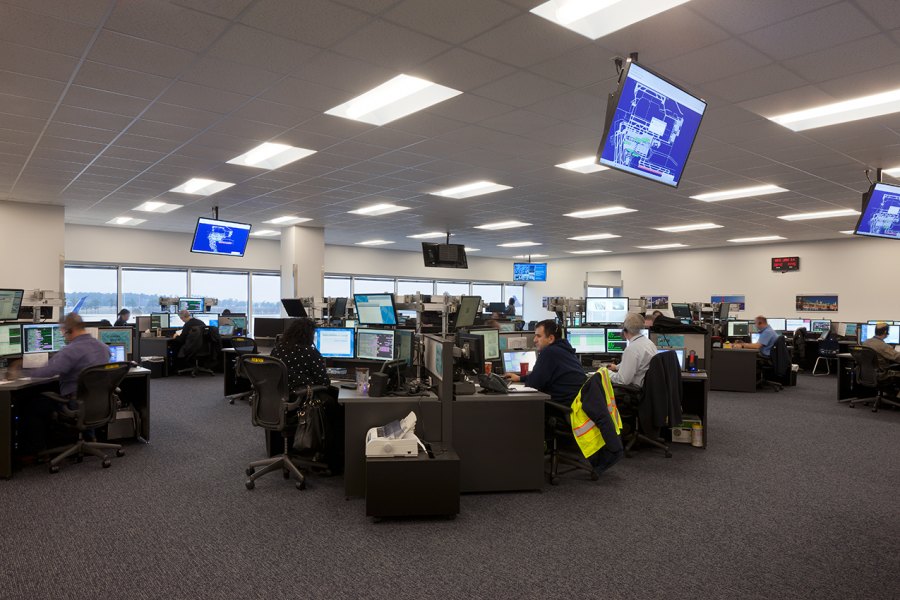 United Airlines Station Operations Center at George Bush Intercontinental Airport (IAH)
The United Airlines IAH Station Operations Center (SOC) is responsible for around-the-clock, on-the-ground operations at one of the airline's largest hubs, George Bush Intercontinental Airport. United selected PGAL to relocate the SOC and other important facilities from the ramp level of Terminal C North Concourse to the concourse level of Terminal C.
The project included a state-of-the-art incident conference room, EOC, a 52-position operations center with supporting manager and incident offices, 2 break rooms, and a 2,300-square-foot multipurpose room for United events. PGAL also reconfigured several existing concourse-level spaces, including the relocation of a large group meeting room, the badging office, and employee assistance offices.
The operations center features emergency power generation for skeleton crew operations in the SOC, an incident center, and a supporting IDF Room to provide lighting, power, and HVAC in the event of a loss of base building power. A new roof-top HVAC unit was added as part of the project for operations utilizing emergency power generation. The emergency generator is fueled by a day tank and located at ramp level adjacent to the SOC.
The relocation also added access control and CCTV to provide appropriate levels of security for 24/7 operations. The incident center conference room is equipped with overhead speakers, table microphones, remote touch control, and flat screen monitors with multiple inputs and outputs to support communications with both local and system-wide teams for incident management.
Features Include:
State-of-the-art incident conference room
52-position operations center and supporting IDF room
2,300-square-foot multipurpose room for United events
Rooftop HVAC unit for emergency power generation
Access control and CCTV for security in 24/7 operations