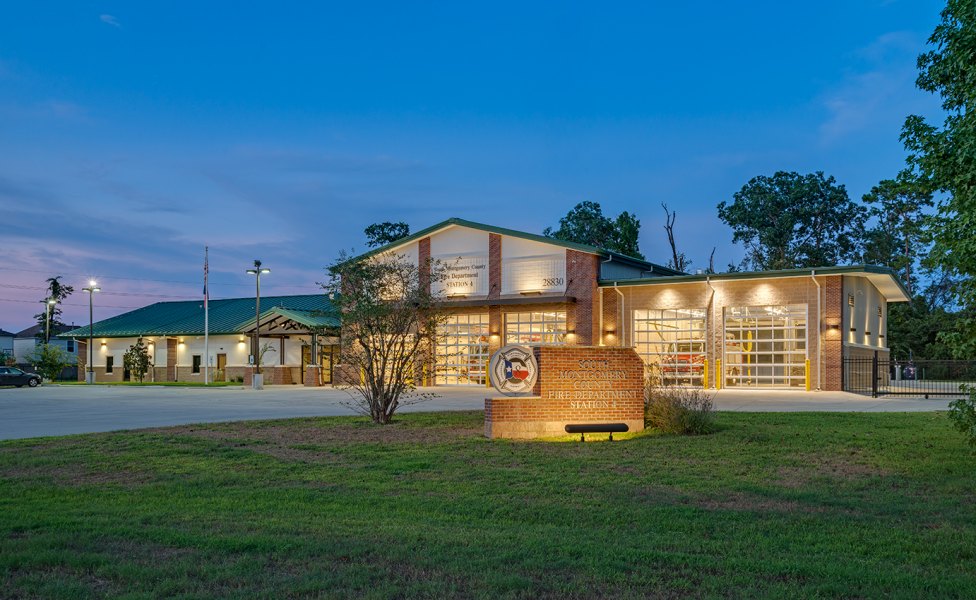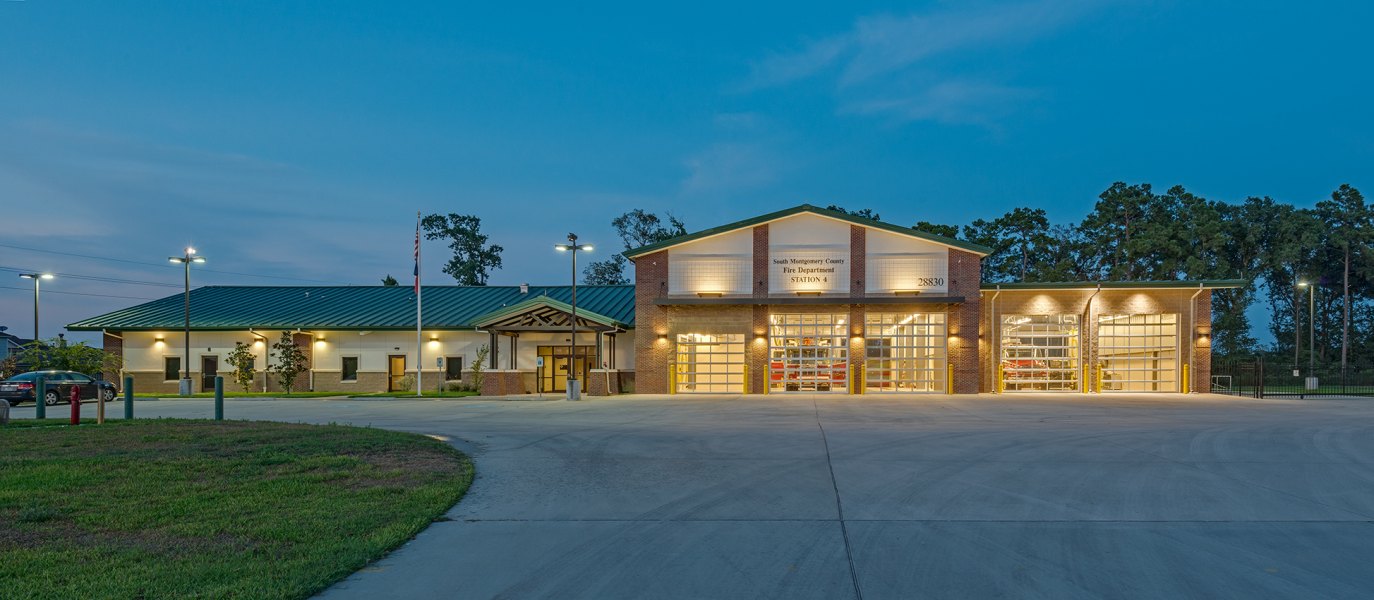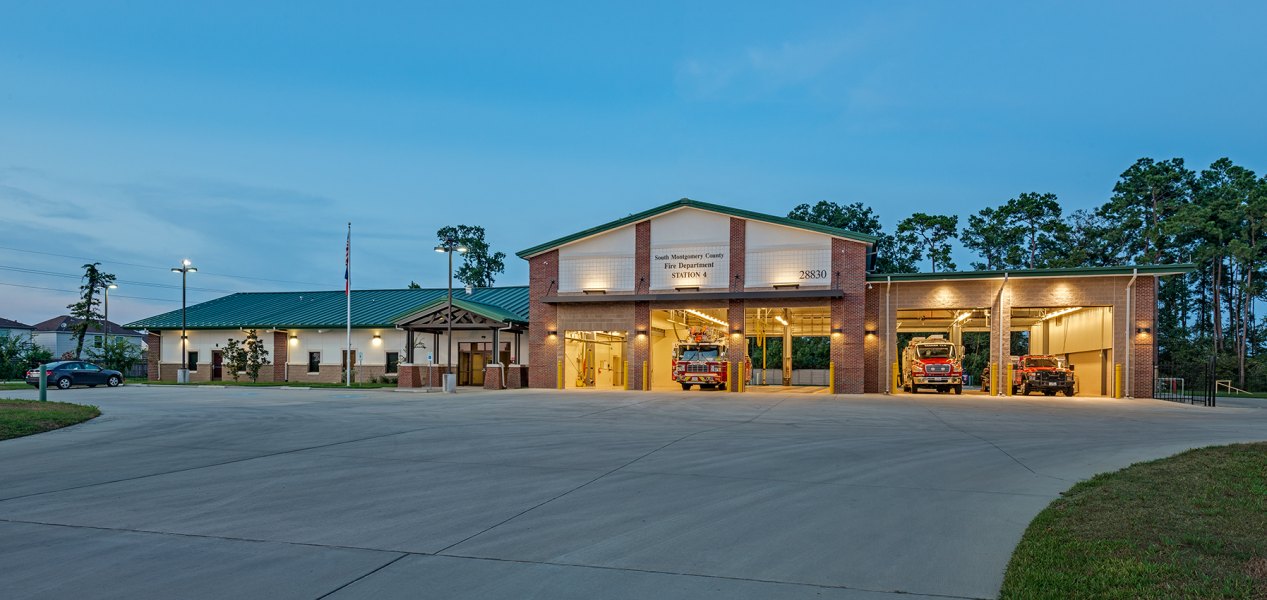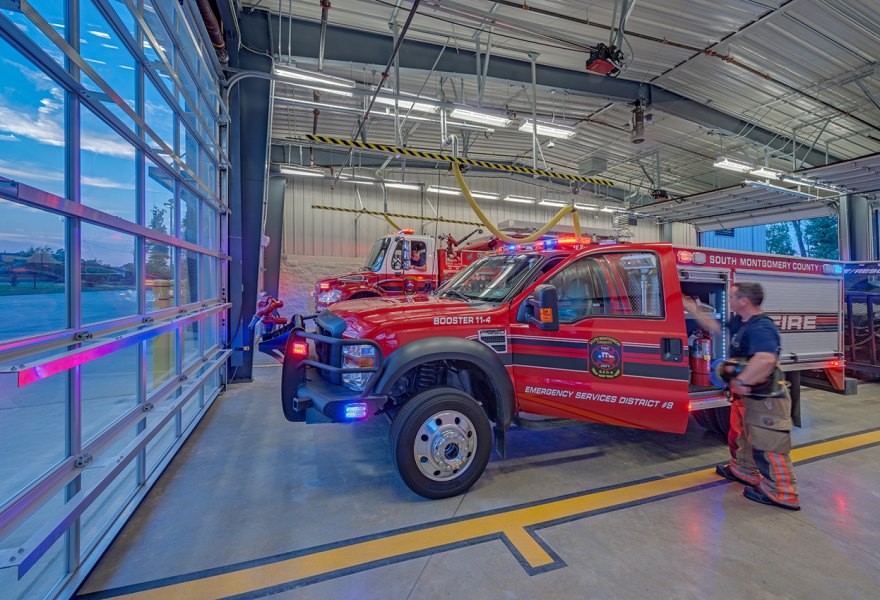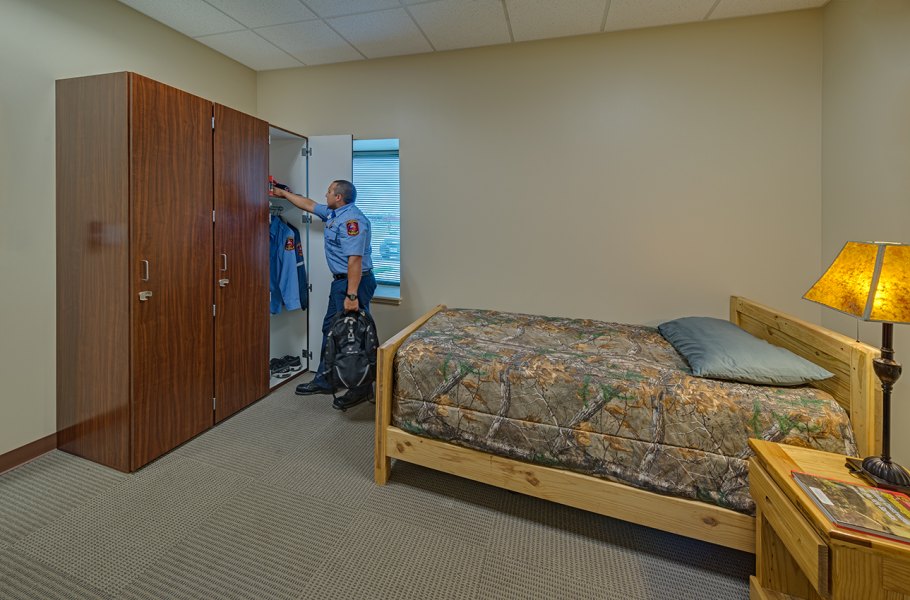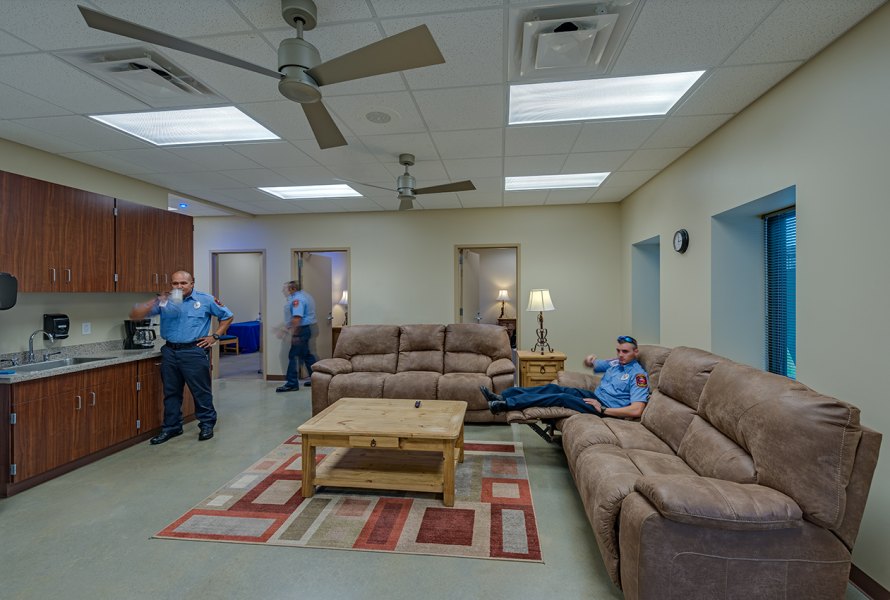 South Montgomery County ESD No. 8 Fire Station 11-4
PGAL renewed this South Montgomery County fire station by renovating the interior of the existing building and adding two new wings: living quarters and apparatus bays.
In the living quarters wing, PGAL added a day room area with a kitchenette so the co-user group, Montgomery County Hospital District, can operate a substation at this location. New living quarters include a new office for the battalion chief, four single dorm rooms, and one single-user bathroom with a shower.
PGAL remodeled a storage area and utility room off of the existing bay area to accommodate a MCHD emergency vehicle (ambulance). Two new 60-foot pull-through bays allow additional ESD vehicles to be stored at this station. The new bays are also outfitted with an accessible public entrance so the facility can be used for voting and other community events.
Designed to provide a cohesive look for the entire project, the additions complement the existing building with matching color palettes and finishes.
Features Include:
Living quarters wing, including a day room area with kitchenette, dorm rooms, and offices
Apparatus bays wing that allows for additional ESD vehicle storage
Interior renovations to the existing building