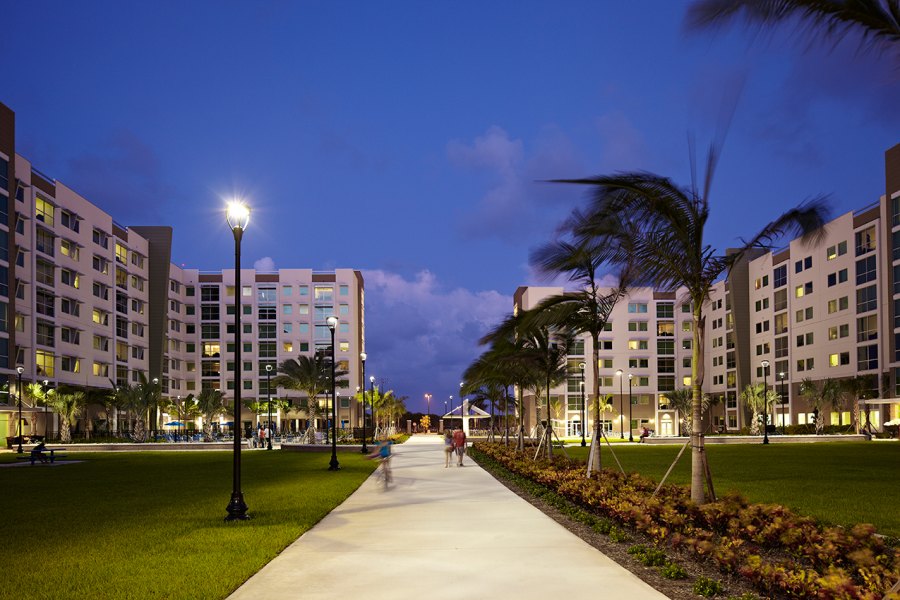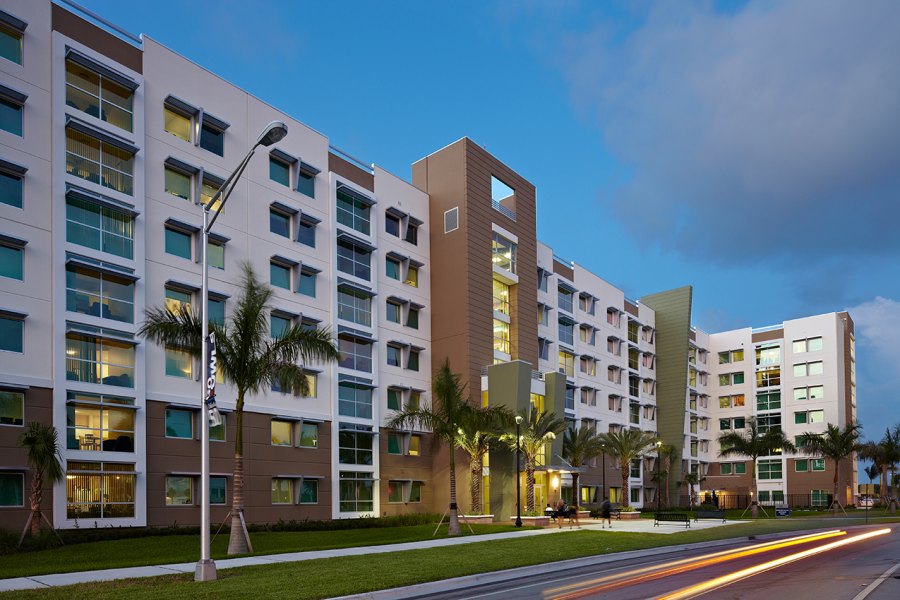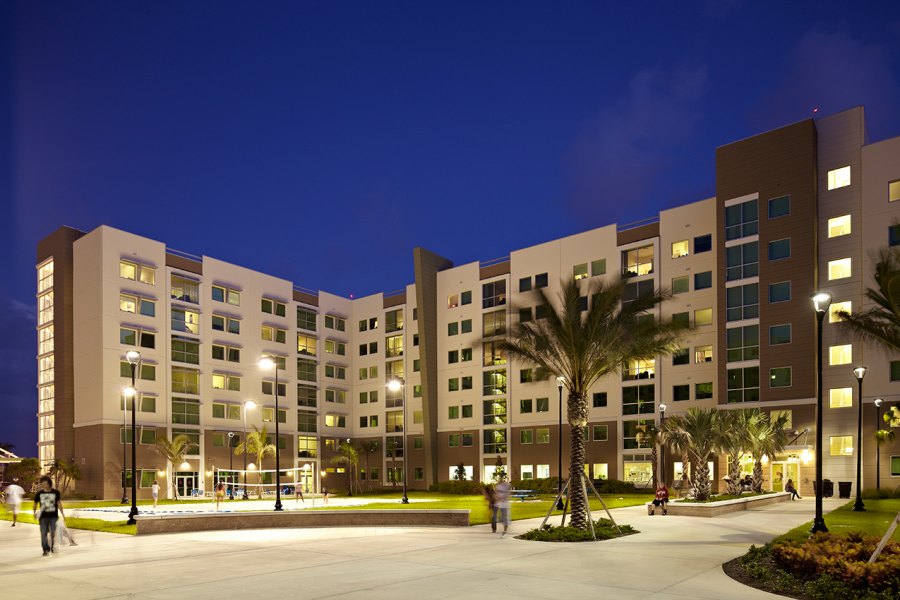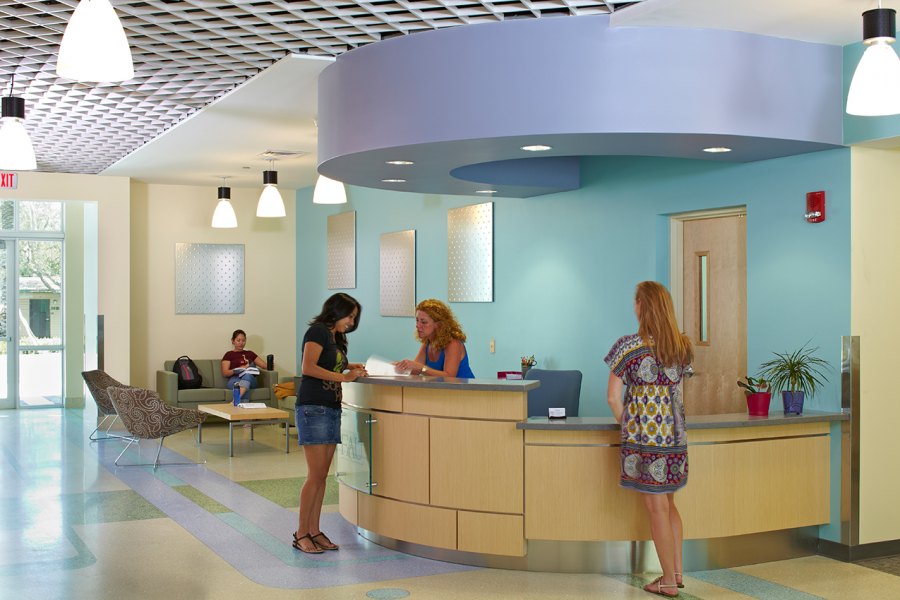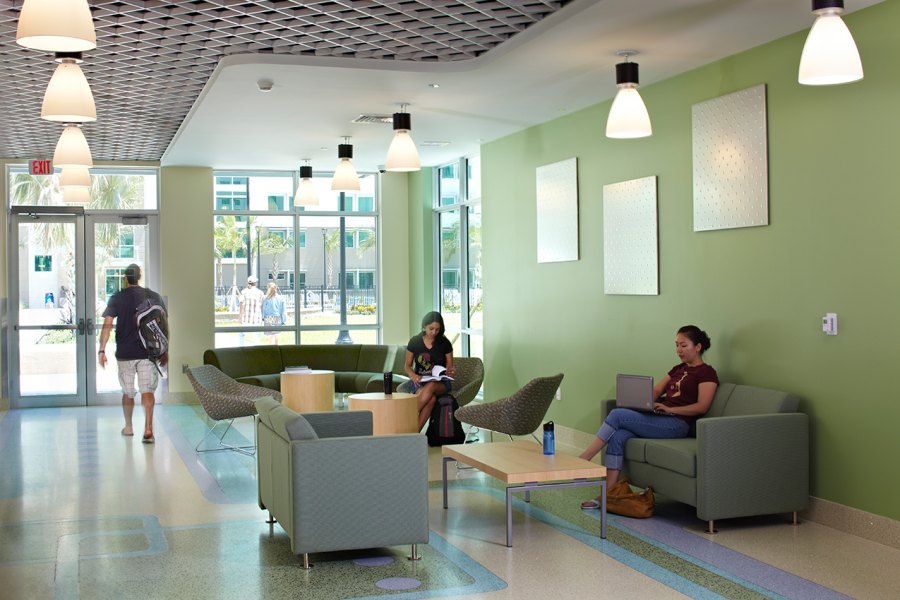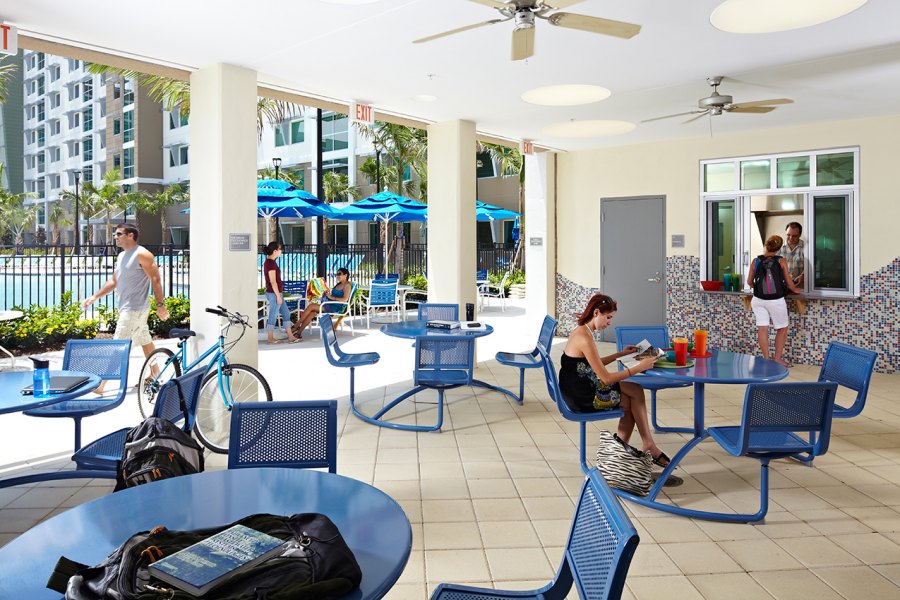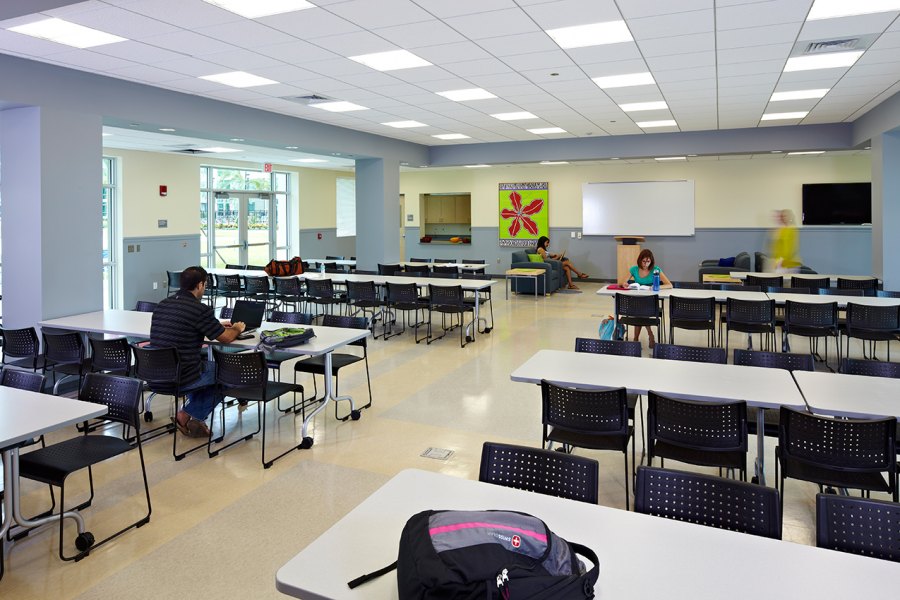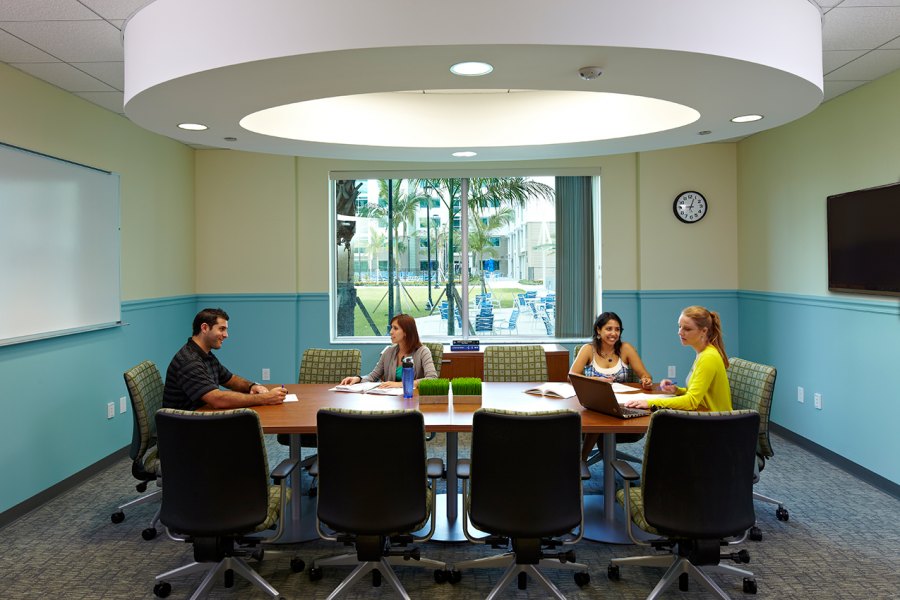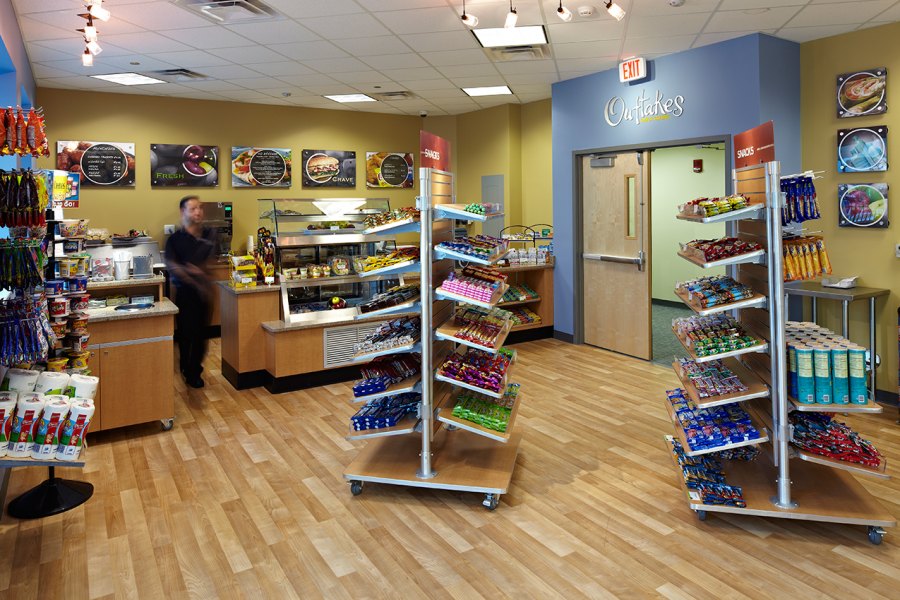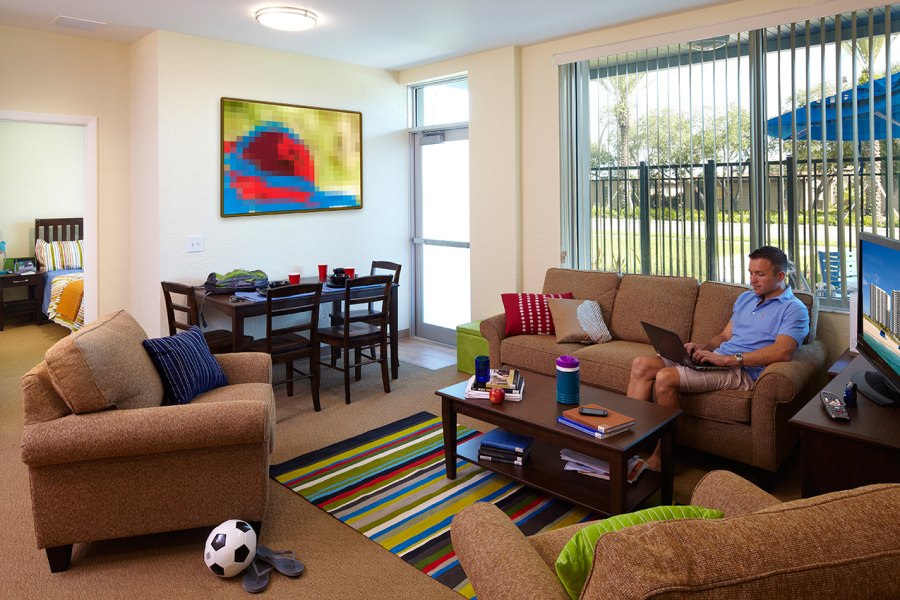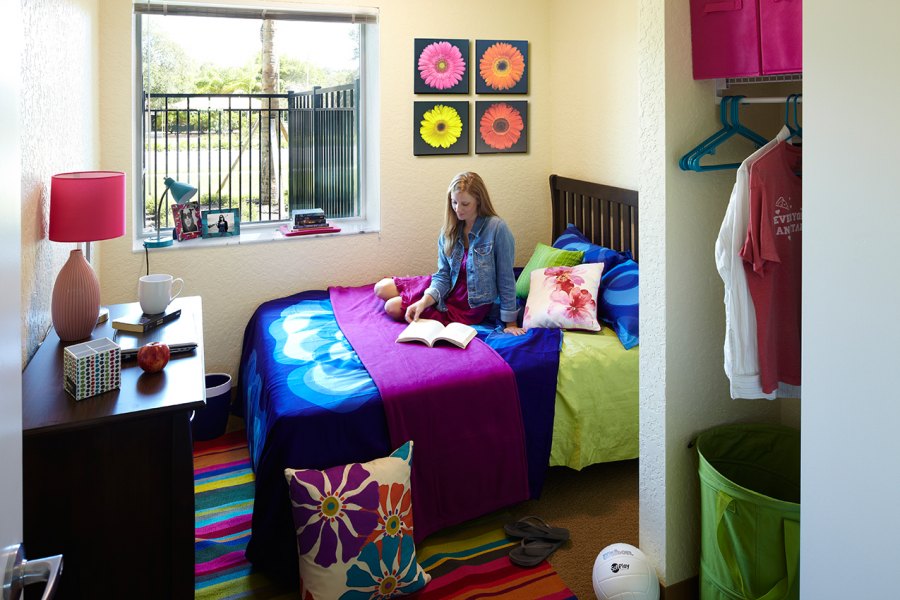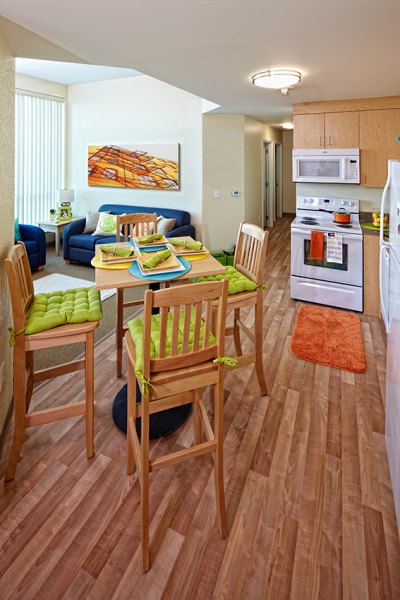 Florida Atlantic University Innovation Village
Located on the north side of Florida Atlantic University's flagship Boca Raton Campus, Innovation Village provides 1,200 units for upperclassmen in two, seven-story buildings.
Innovation Village is designed to fit the university's master plan (also developed by PGAL), with well-defined public spaces and entrance organization along designated pathways. Designed adjacent to the proposed football stadium, every detail has been provided from a marketability and amenities standpoint.
Phase 1 of the program includes four bedroom/two bath units as well as residential-style single and double rooms with private bath for housing staff. The completed project will include 2,400 units.
Amenities include a heated pool, barbecue area, volleyball courts, and large, open green spaces. The first building includes wireless internet and laundry facilities as part of the units, while the second building features common laundry facilities, a computer lab, study rooms, conference rooms, an exercise room, and a large meeting room.
Future phases will include small mercantile stores and cafés. Certified LEED Gold, the design features sunshade structures on windows, ample natural daylighting, low-VOC finishes, ENERGY STAR appliances, efficient systems, greywater irrigation, and xeriscaping. The building facades feature a modern, clean aesthetic that is compatible with other campus buildings.
Features Include:
1,200 upperclassman units in two, seven-story buildings
Heated pool, barbecue area, volleyball courts, and large, open green spaces
Wireless internet and laundry facilities in the first building and common laundry facilities, a computer lab, study rooms, conference rooms, exercise room, and large meeting room in the second building