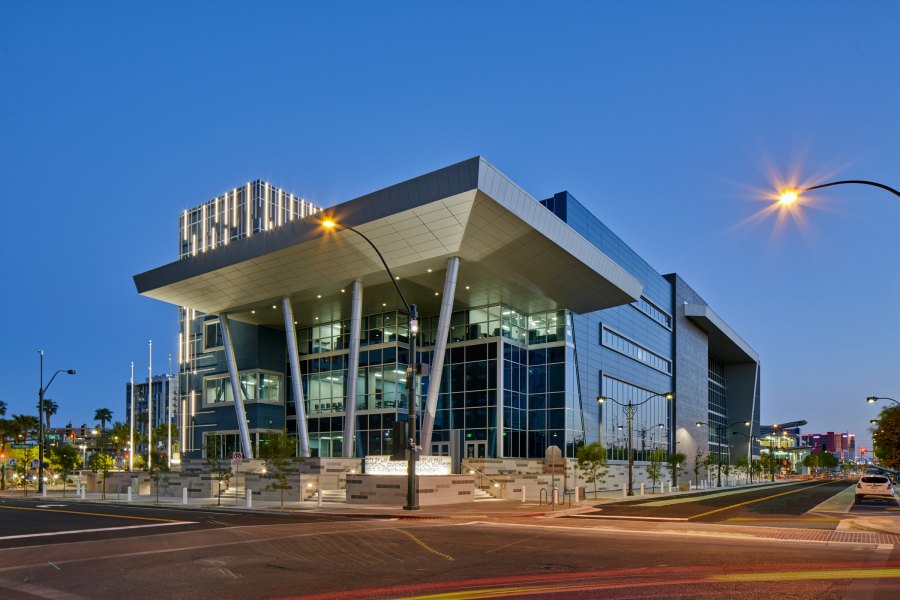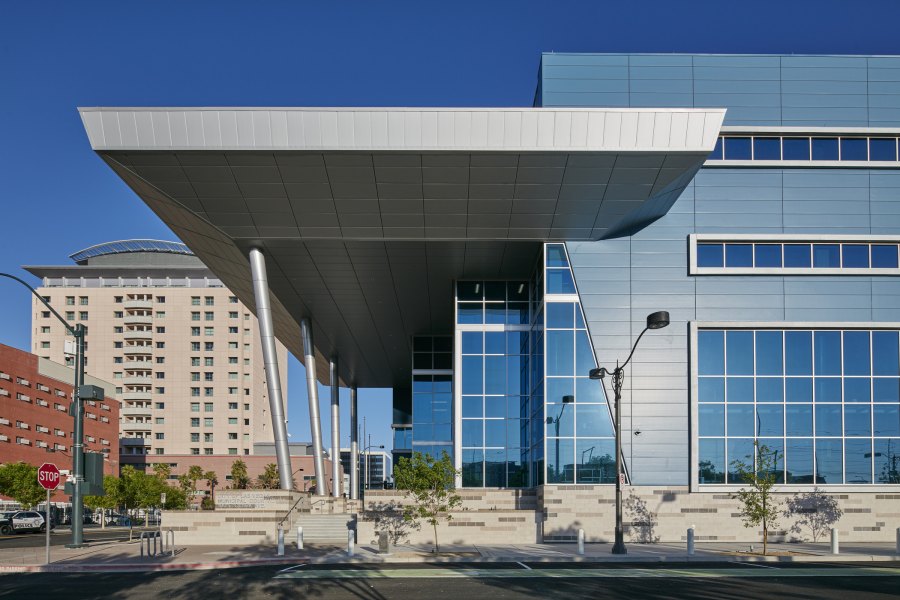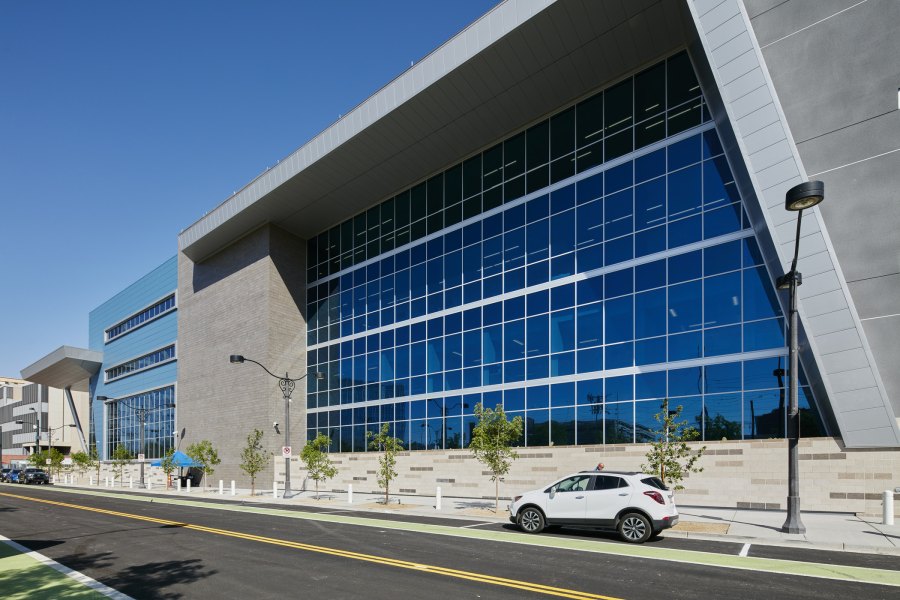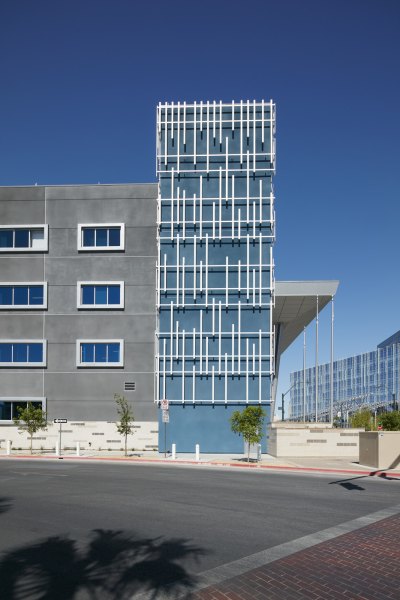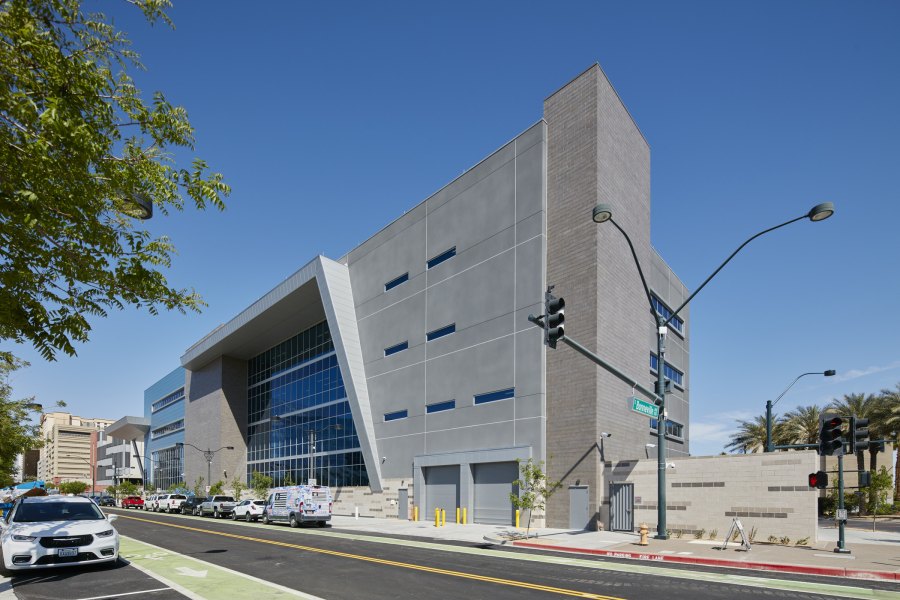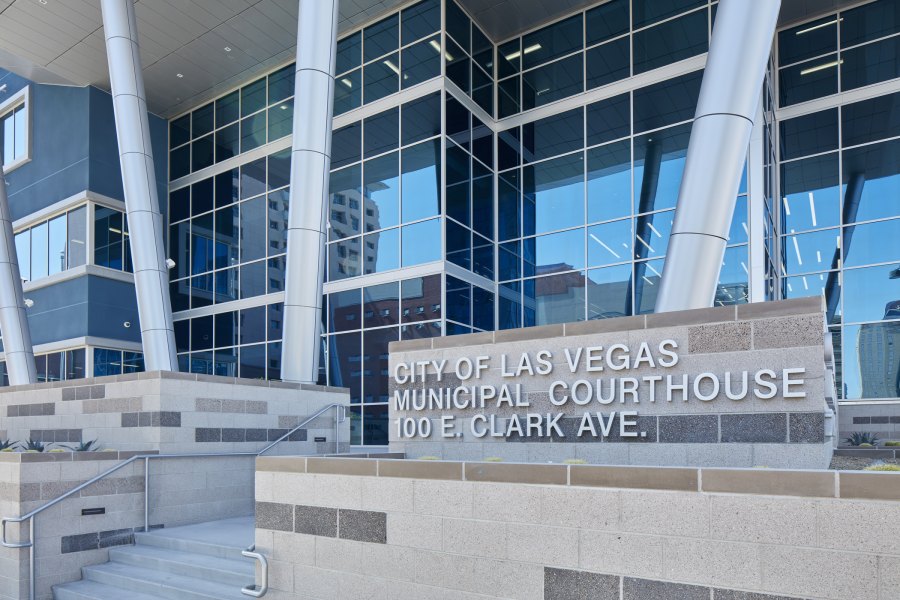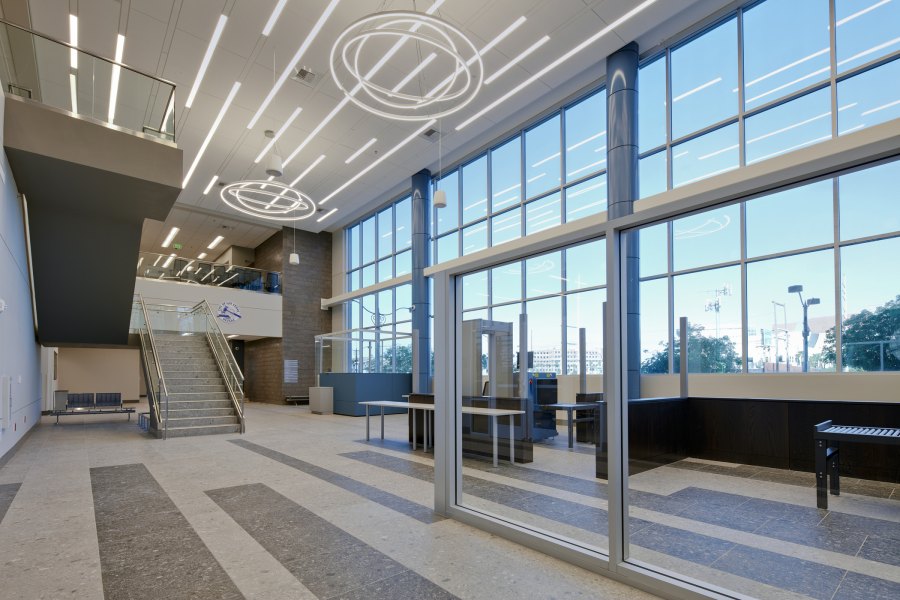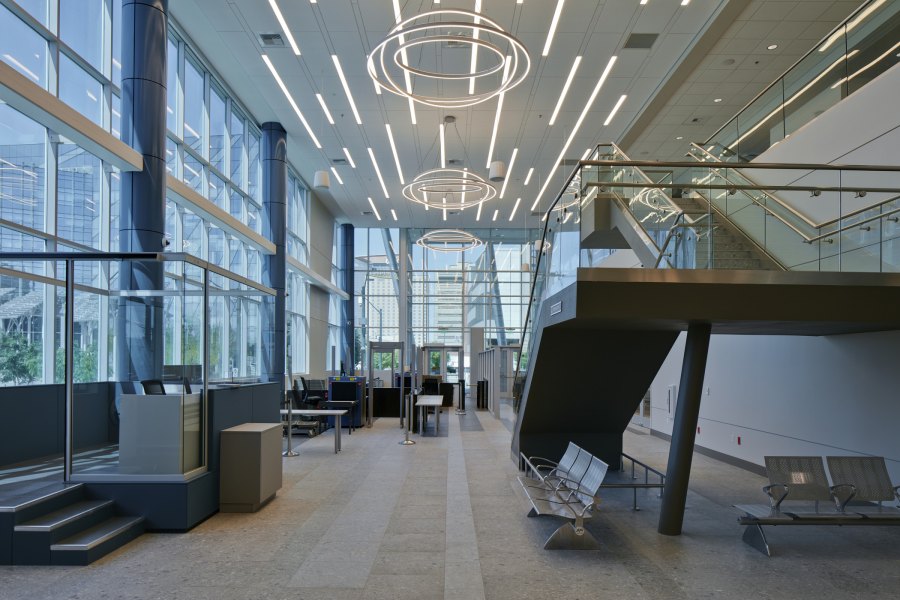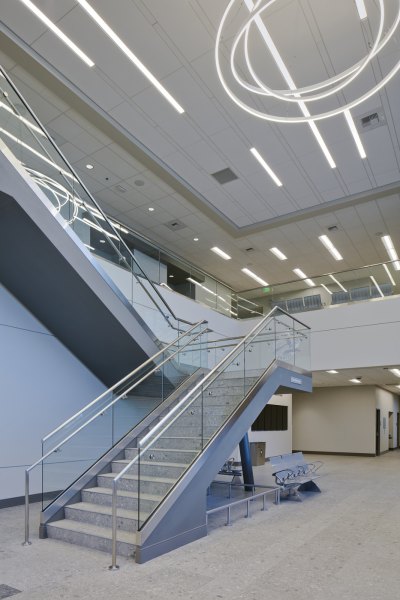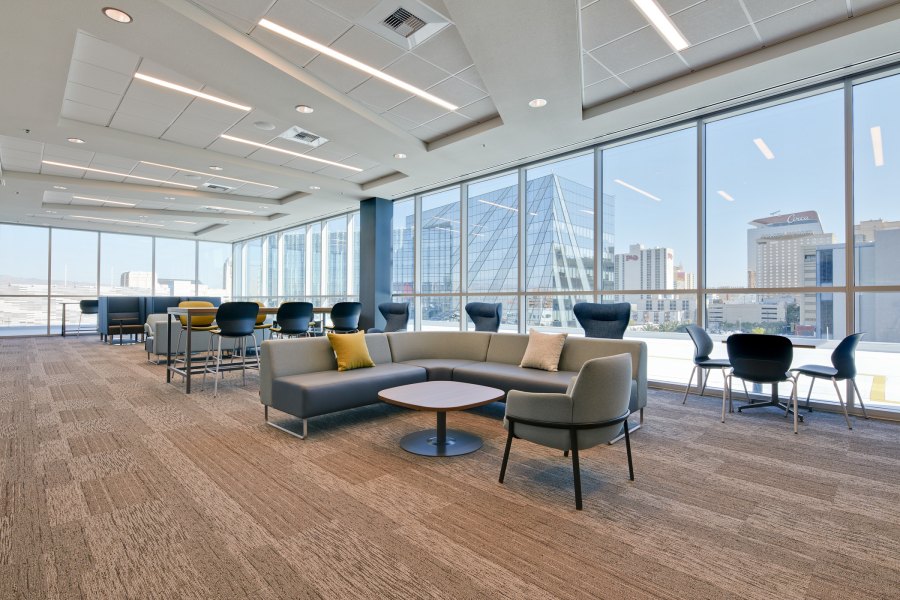 City of Las Vegas Municipal Courthouse
The Las Vegas Municipal Court is a court of record with jurisdiction over traffic violations, criminal misdemeanor offenses, municipal code ordinance infractions and civil ordinance actions that occur within city limits. Due to the anticipated growth of both Clark County Justice Courts and Las Vegas Municipal Courts, a separate facility for the Municipal Court was needed.
Under a public/private development, PGAL provided complete architectural services for the new four-story, 138,000-square-foot courthouse building, located within the Civic and Business District in Downtown Las Vegas. Designed to visually tie with the existing Las Vegas City Hall and the Clark County Regional Justice Center, the project site was selected due to its proximity to City Hall and the opportunity to further reinforce this area as the civic center of the City.
The new courthouse includes 16 secure underground parking stalls for judges, seven municipal courtrooms, support spaces, classrooms, resource center, intake rooms, holding cells, judge's chambers, and offices to support court administration, the city attorney, U.S. Marshals, and a sally port for prisoner transportation.
Designed to meet LEED Silver level requirements, the new courthouse also meets the requirements of the AIA Academy of Architecture for Justice: Sustainable Justice Guidelines.