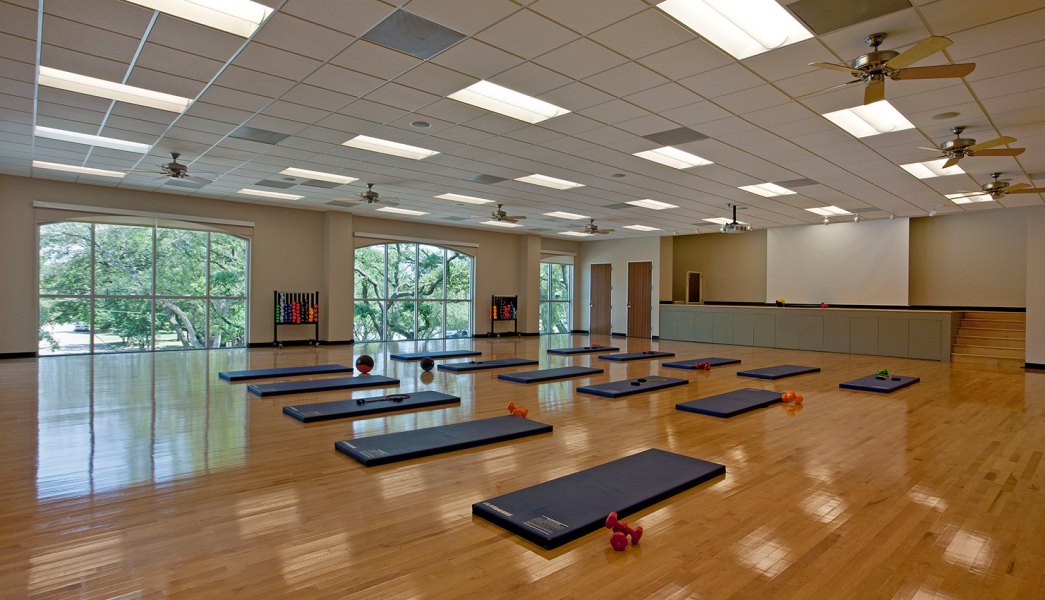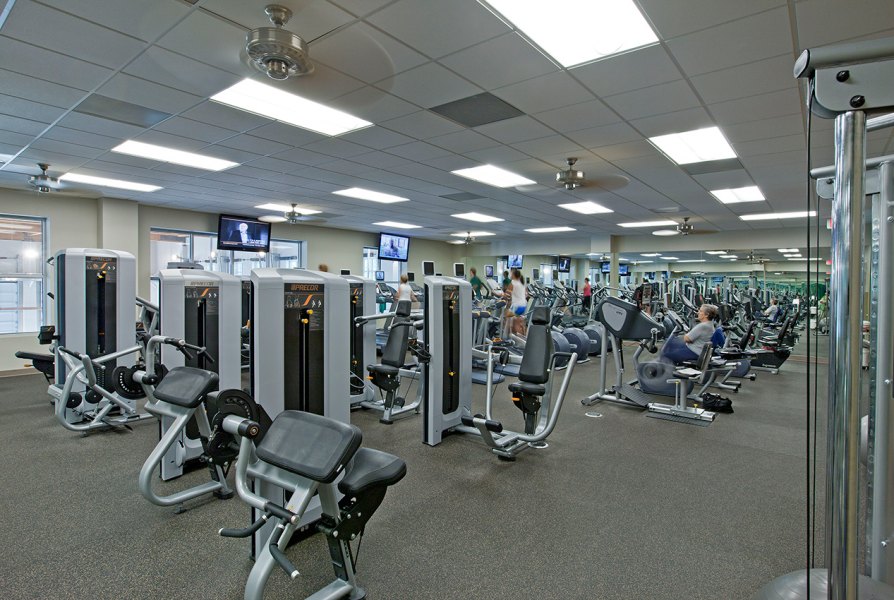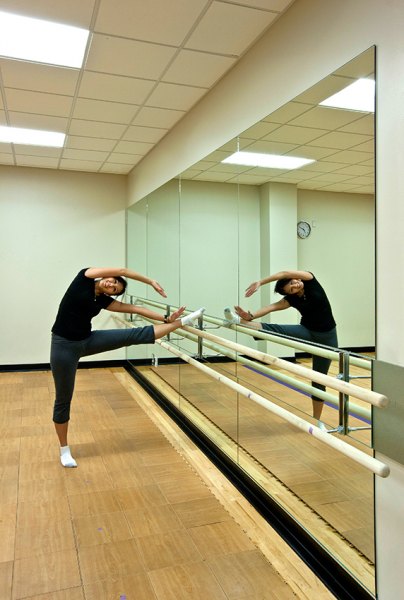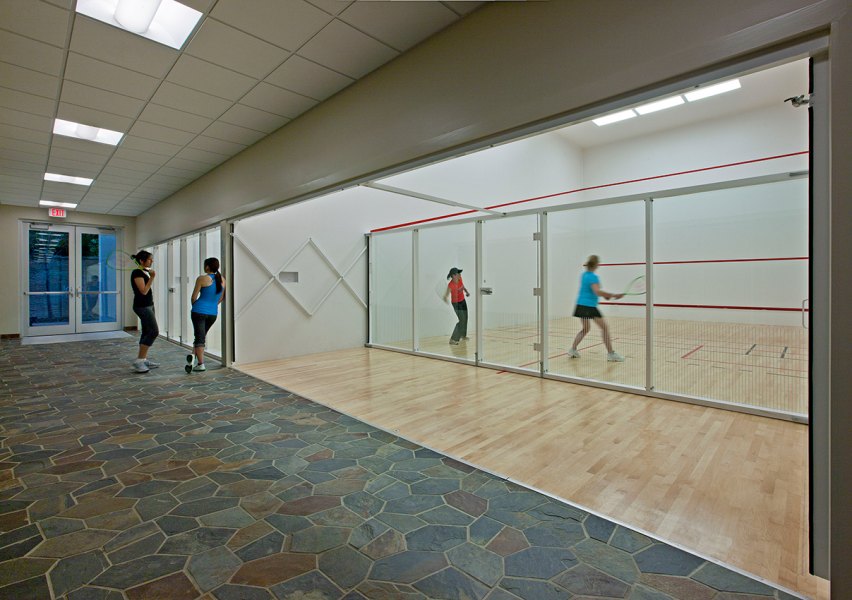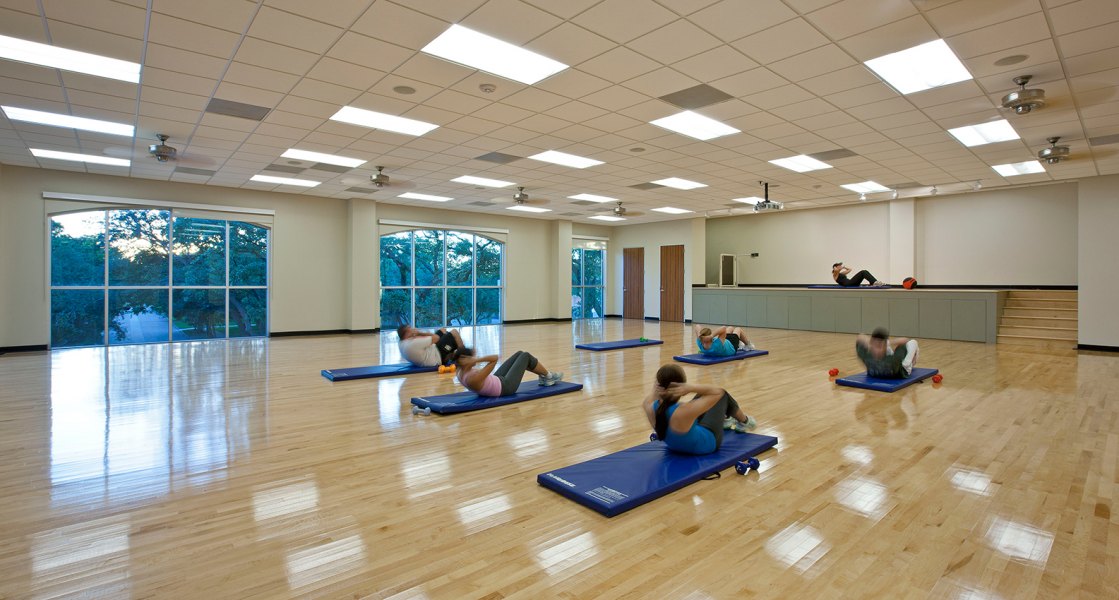 City of West University Place Recreation Center
With its contextual "Hill Country" design, this 38,000-square-foot recreation complex fits seamlessly into its residential setting.
Surrounded by large specimen trees, the center's exterior features a fieldstone and stucco façade, large curved window openings, and a pitched metal standing seam roof.
The interior is equally warm, with patterned flagstone slate flooring and an earth tone color palette. The two-story entry volume is filled with natural light. On the stairway, glass and stainless steel railings lead to the second level, creating a spacious, open feel.
One of the main features is a competition eight-lane indoor pool with rolled up glass doors that can be opened as weather permits. Overhangs control direct sun into the pool area, and decks extending beyond the pool building create a space for lounge chairs as well as spectator overflow during competition events.
Flexibility is a key element to the design, which includes rooms with movable partitions depending on the size of the venue. The facility also includes two conversion courts that can be interchanged between racquetball and squash with movable walls. Outside are two Little League baseball fields with a batting cage, a soccer field, and a jogging trail.
Features Include:
38,000-square-foot recreation complex
Competition eight-lane pool with rolled up glass doors and overhangs to control direct sun into the pool area
Yoga/pilates room, dance and ballet rooms, cardio workout rooms with electronic cardio equipment, weight room, Jazzercise room, locker and shower facilities, and a performance hall
Outdoor Little League fields with batting cage, soccer field, and jogging trail