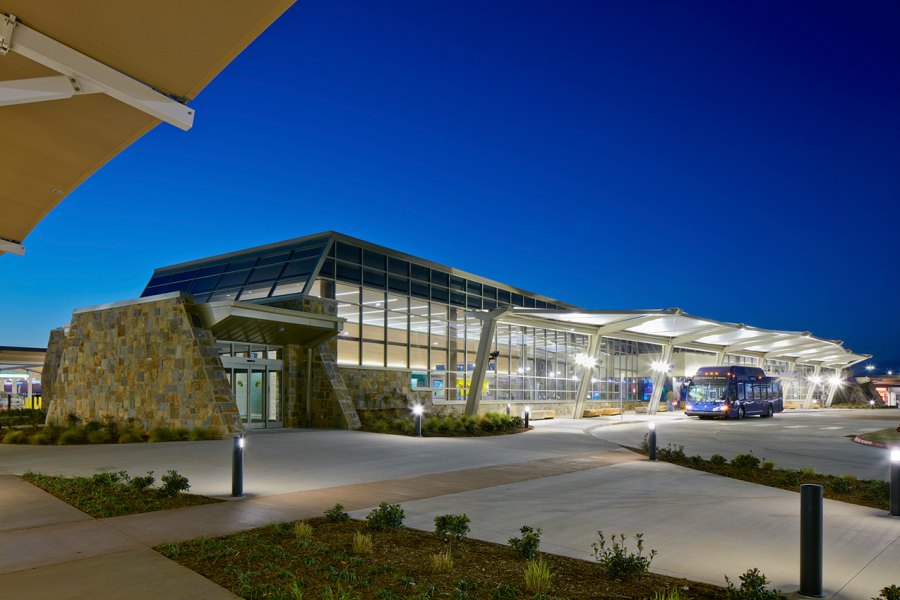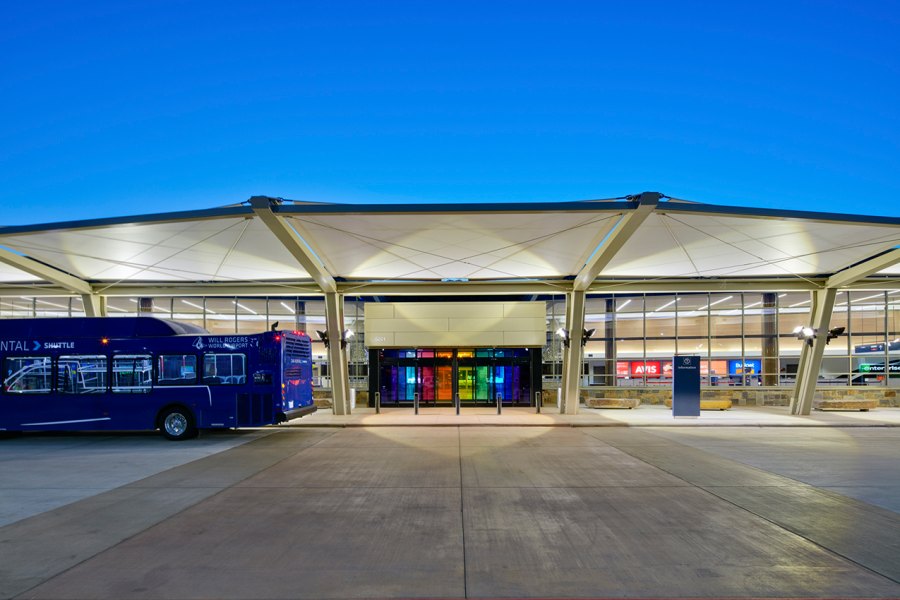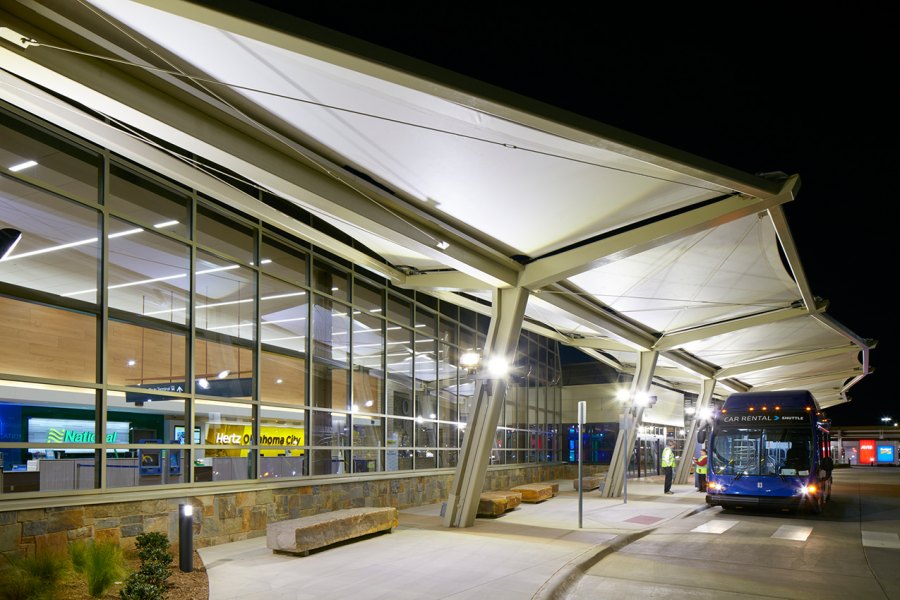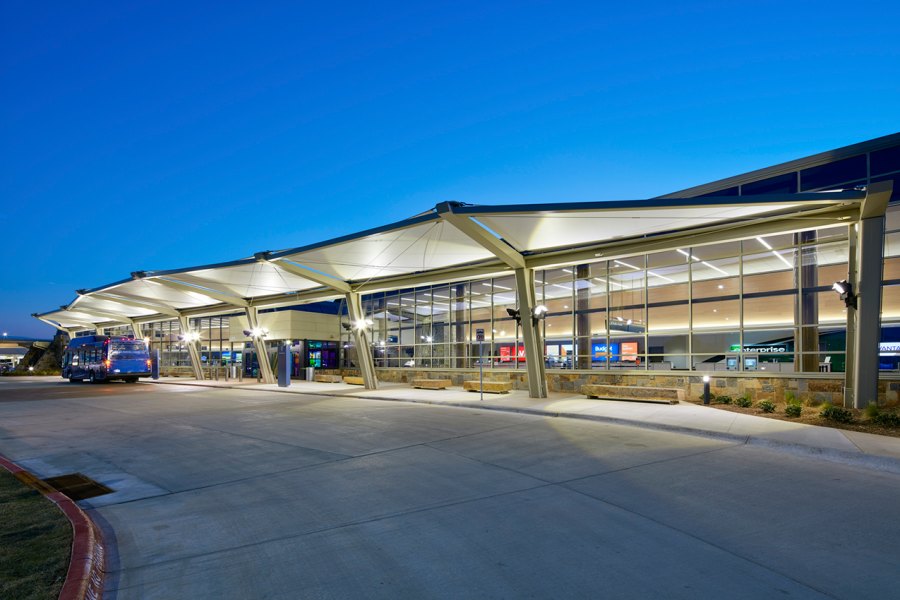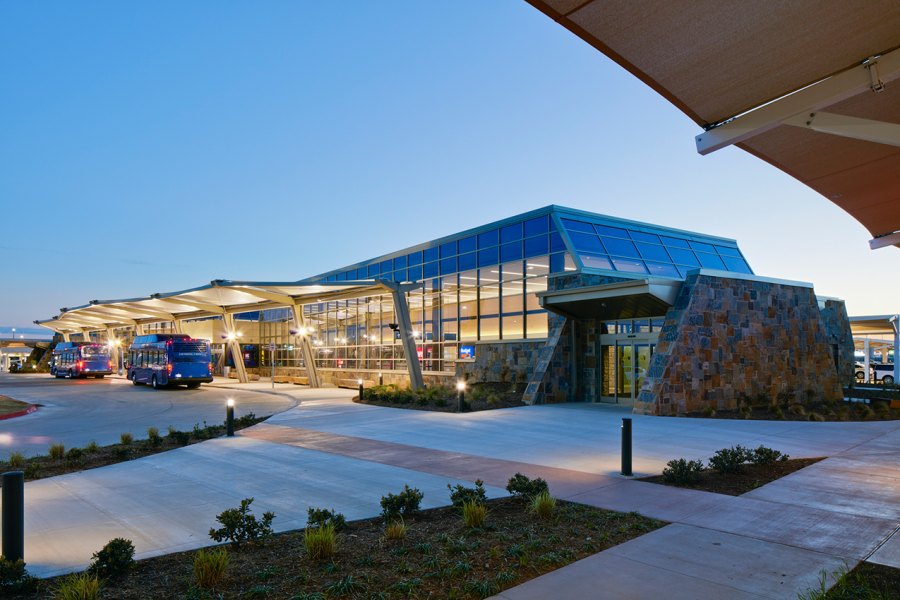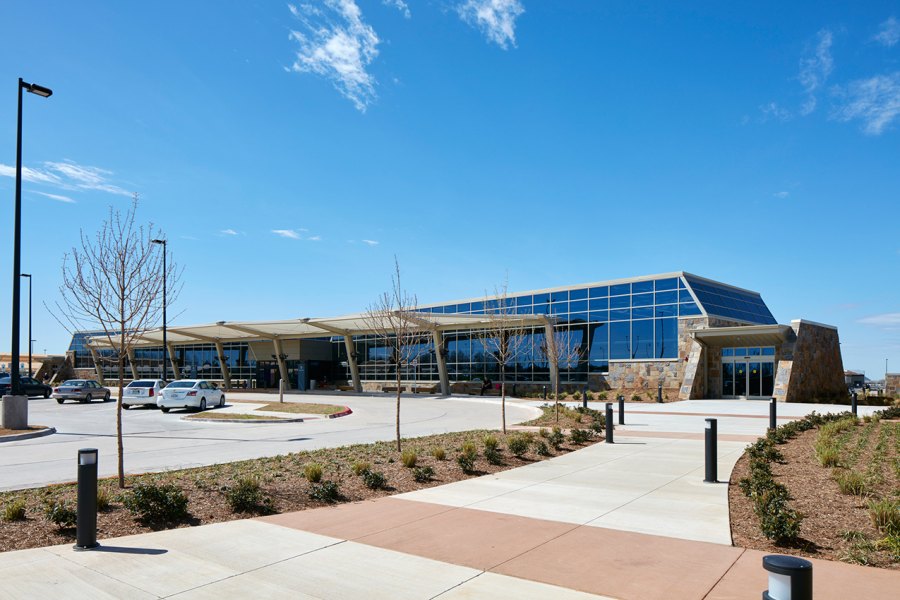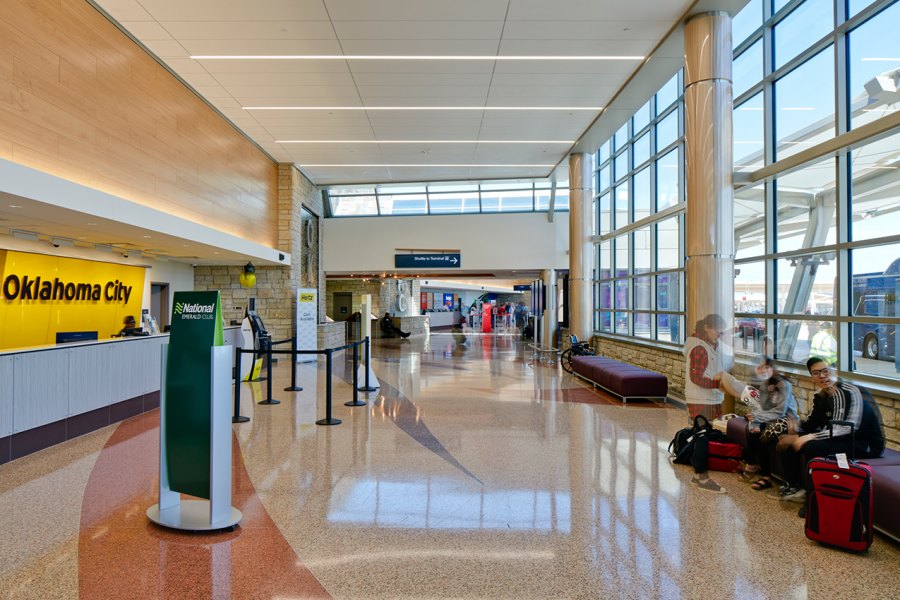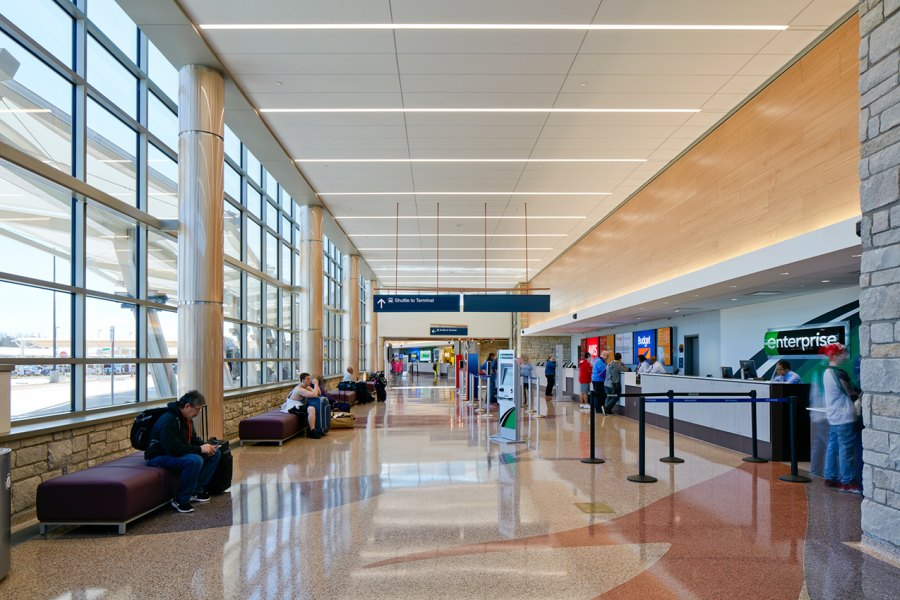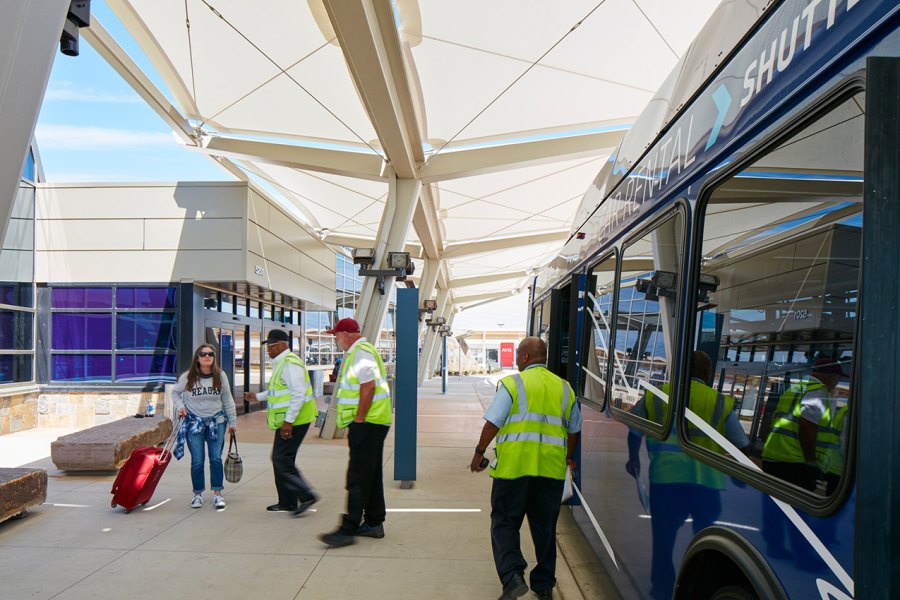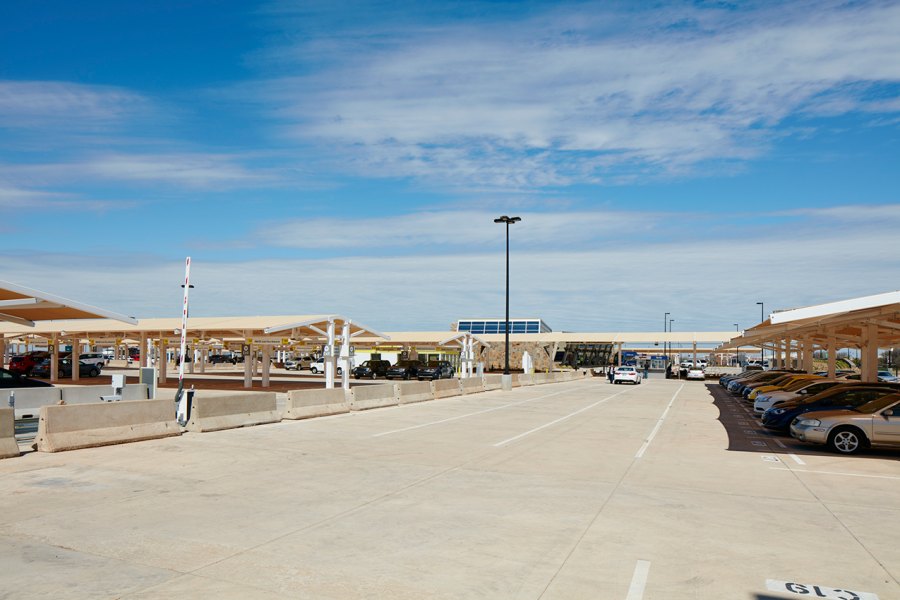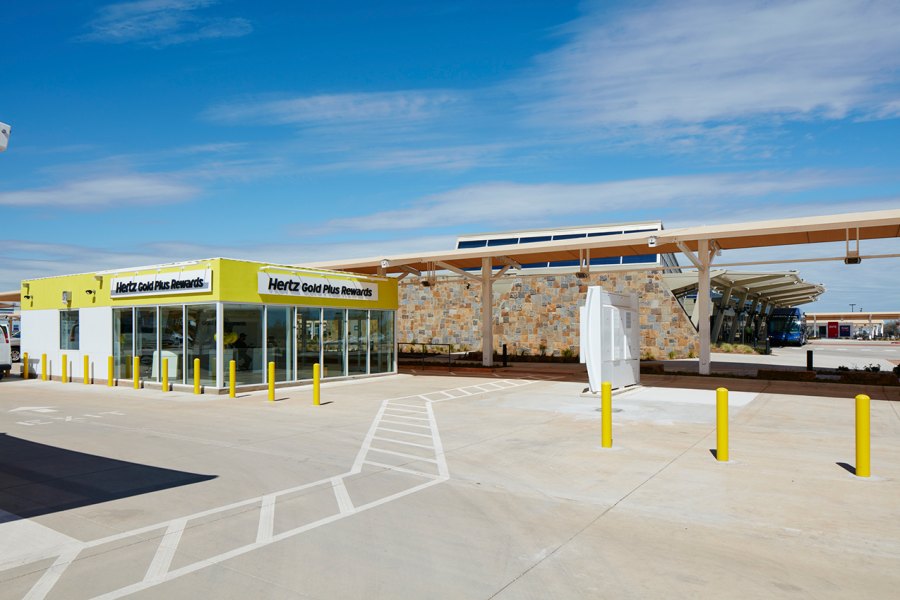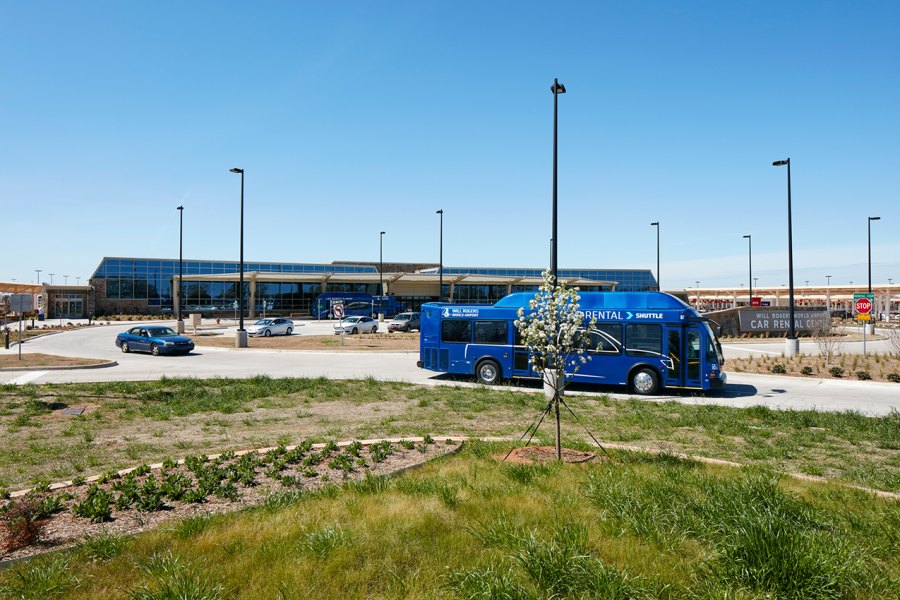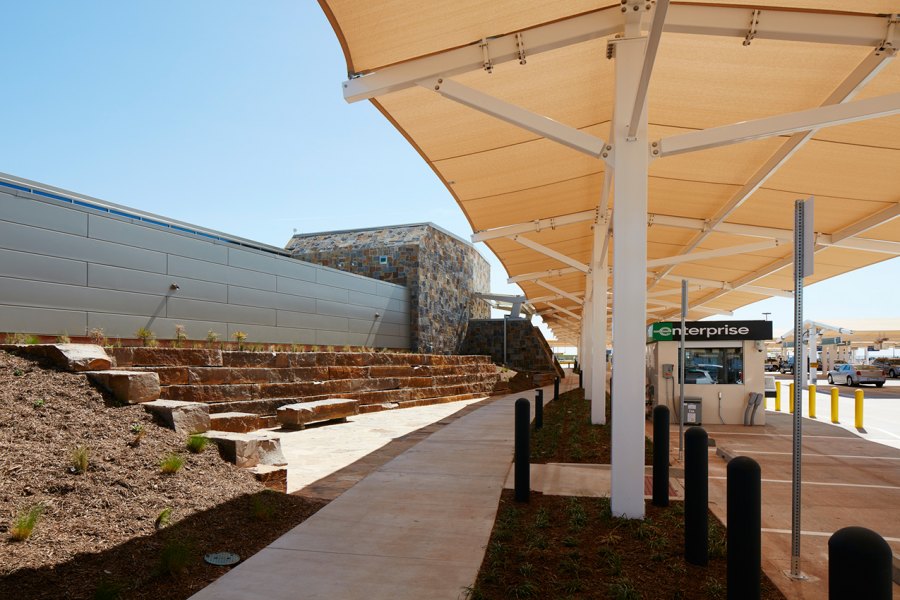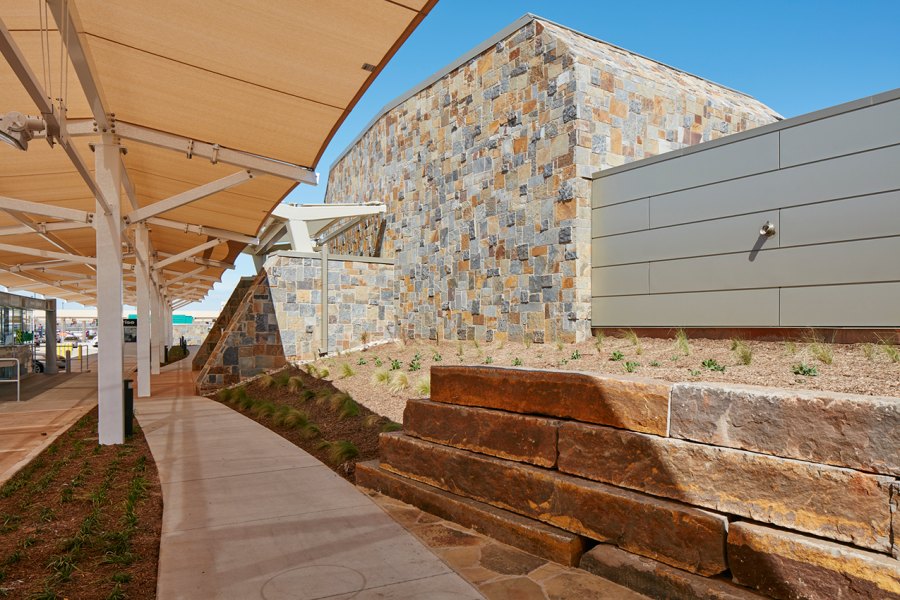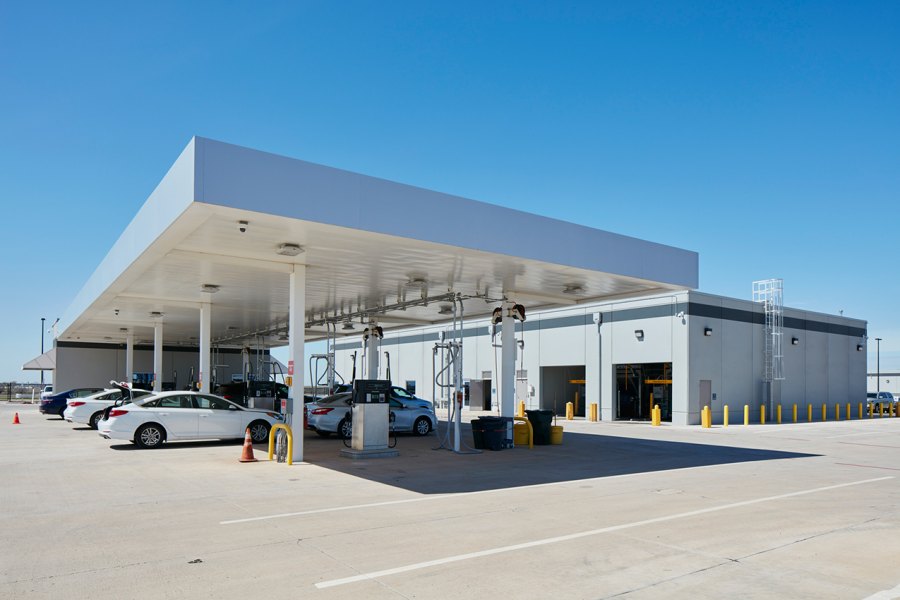 Consolidated Rental Car Facility (ConRAC) at Will Rogers World Airport (OKC)
To keep up with growing demand and ensure a positive experience for travelers, Will Rogers World Airport needed to relocate and expand its rental car operations to a new, remote consolidated rental car facility.
PGAL developed numerous planning models to minimize land area usage and environmental impact while maximizing efficiency and security of the overall rental car operations at OKC.
The 38-acre greenfield site selected for the expanded consolidated rental car facility is a short 1.6-mile bus ride north of the existing ground transportation area. The new site contains all rental car operations for the airport, including a customer service building, a surface ready/return lot with covered parking to protect customers and rental car fleets from the harsh Oklahoma City climate, and individual and secured quick turnaround areas (QTAs) for the maintenance and storage of rental car fleets.
Features Include:
Customer service building with linear counters
Surface ready/return lot with covered parking
Individual and secured quick turnaround areas
Full development of the 38-acre site, including roadways, utilities, drainage, and signage