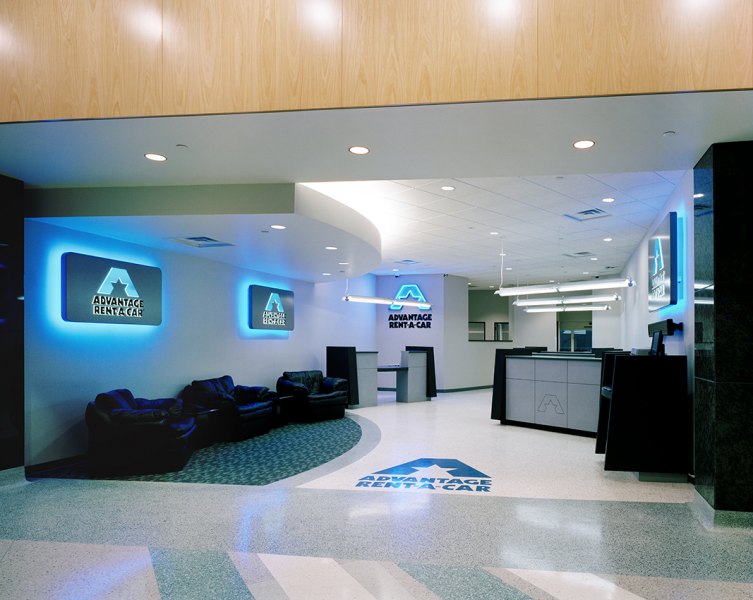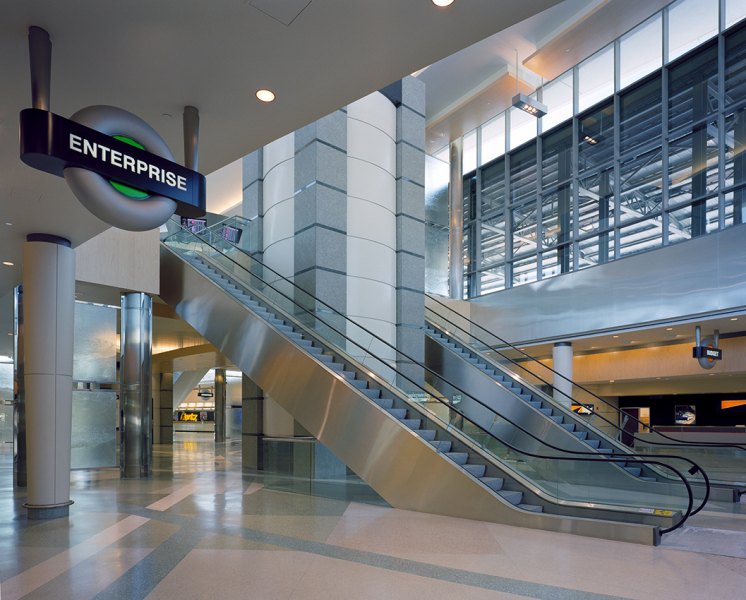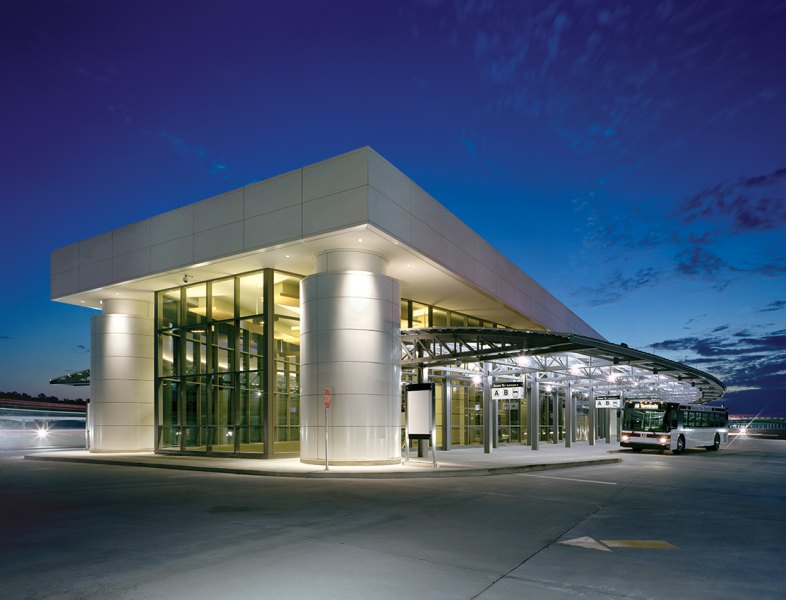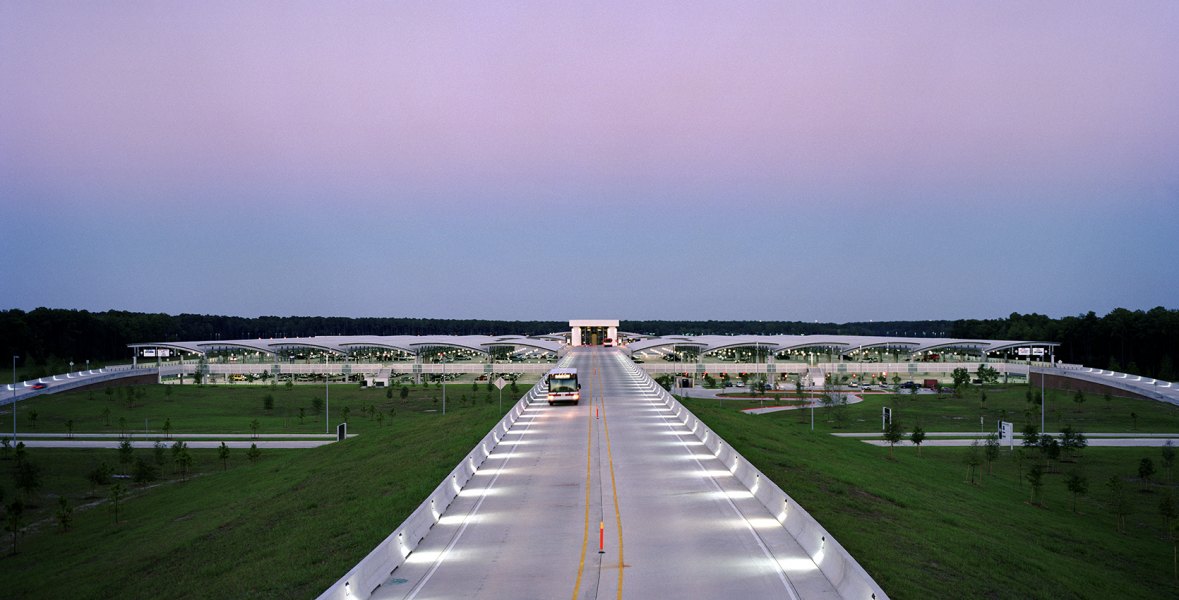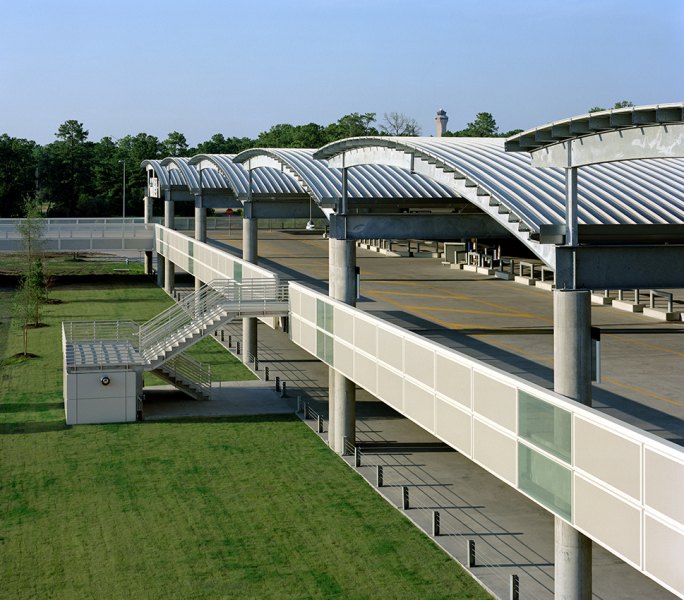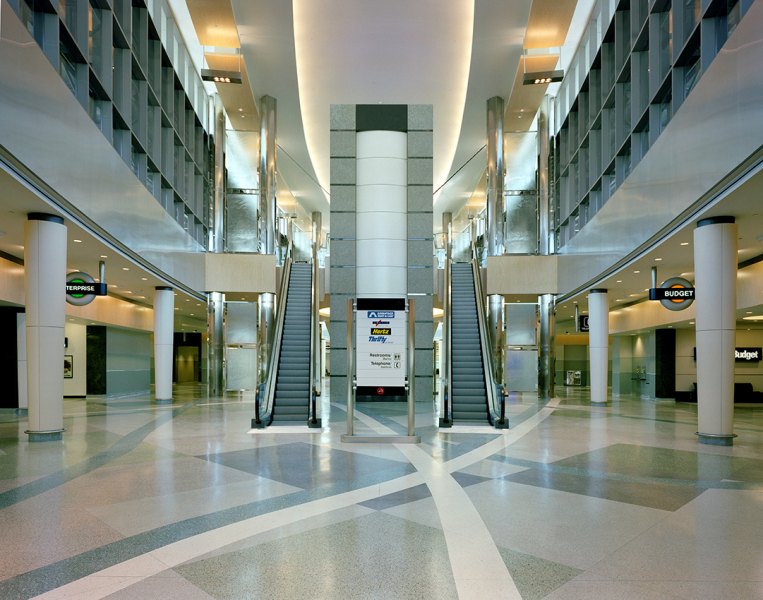 Consolidated Rental Car Facility (ConRAC) and Bus Maintenance Facility at George Bush Intercontinental Airport (IAH)
Working closely with Houston Airport System and the rental car industry, PGAL designed this consolidated rental car facility and bus maintenance facility, creating a model for consolidated development at U.S. airports.
PGAL provided complete architectural and engineering services, including planning, design, and construction administration for this 200-acre greenfield development. This state-of-the-art ConRAC provides equality of service and customer access to all nine rental car companies at IAH.
Designed as a two-way super waffle system, the 1.6 million-square-foot, two-level concrete parking garage includes 5,200 covered ready/return spaces. Customers access the 80,000-square-foot, single-level customer service terminal with rental car counters from the upper level for buses.
The campus includes 50 acres for maintenance and storage sites, an on-site bus maintenance facility for the dedicated, clean fuel common bus operation, and area for 100 percent expansion of all program elements.
PGAL also recommended and designed a new 1,400-linear-foot concrete and steel bus-flyover bridge to provide uninterrupted access to the ConRAC that reduced both bus travel time and quantity.
To complete this project on schedule, PGAL recommended splitting the program into two construction phases: a site development package and a building development package. Both packages were competitively bid, providing the benefits of fast-tracking construction within a procurement process allowed by the City of Houston. PGAL now serves as a consultant, assisting the airport and the rental car agencies with facility modifications and reallocations required by concession and lease agreements.
Features Include:
Service and customer access for the nine rental car companies in operation at IAH
1.6 million-square-foot, two-level parking garage with 5,200 covered ready/return spaces
200-acre campus with 50 acres for maintenance and storage sites
On-site bus maintenance facility for the dedicated common bus operation