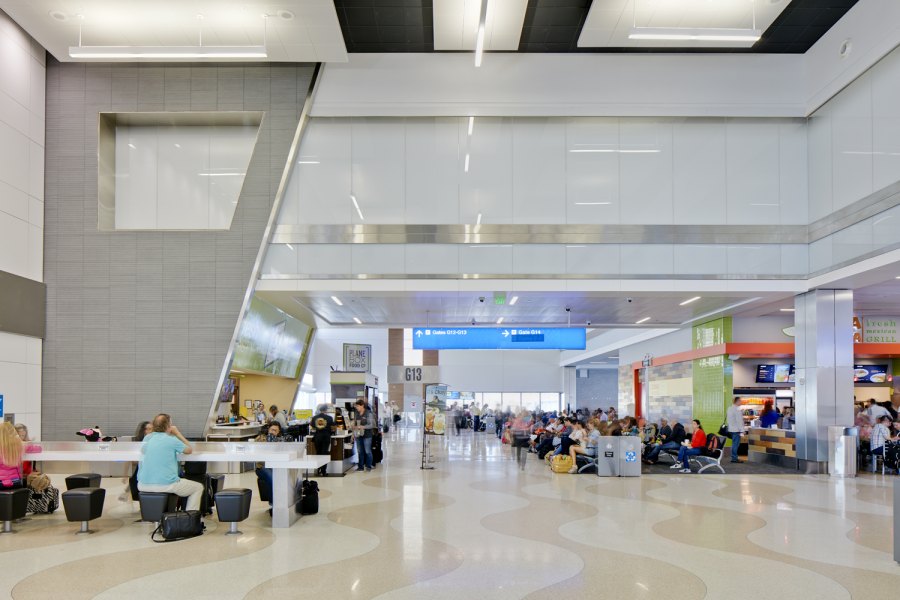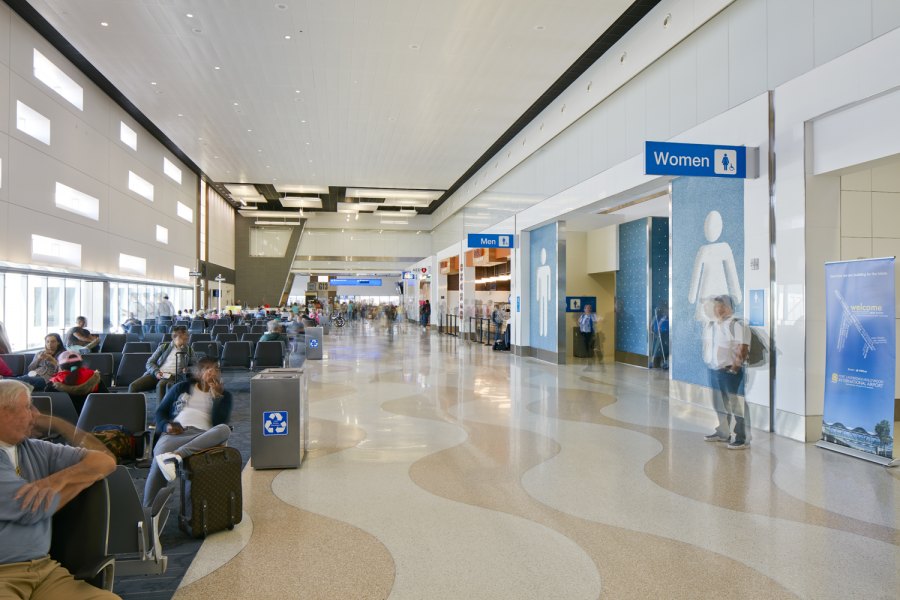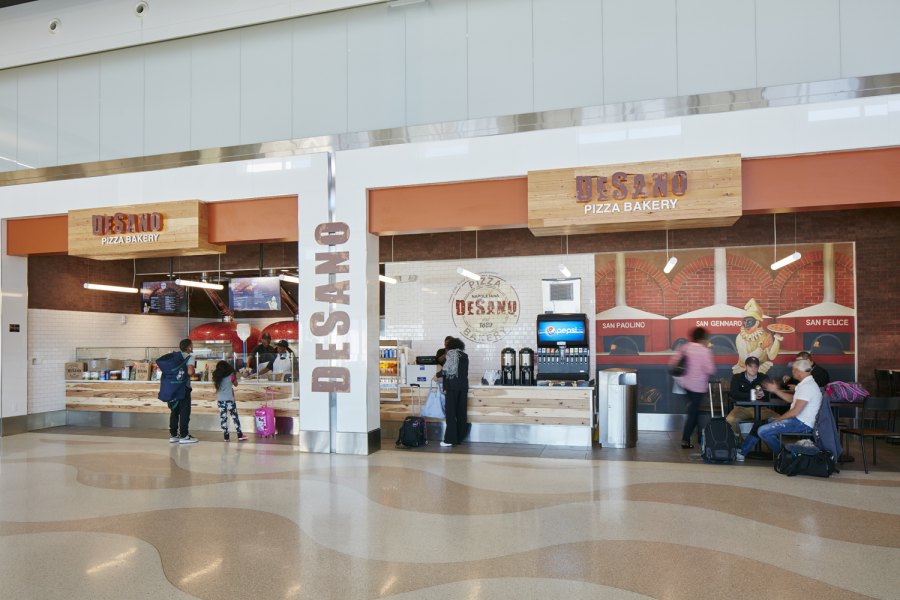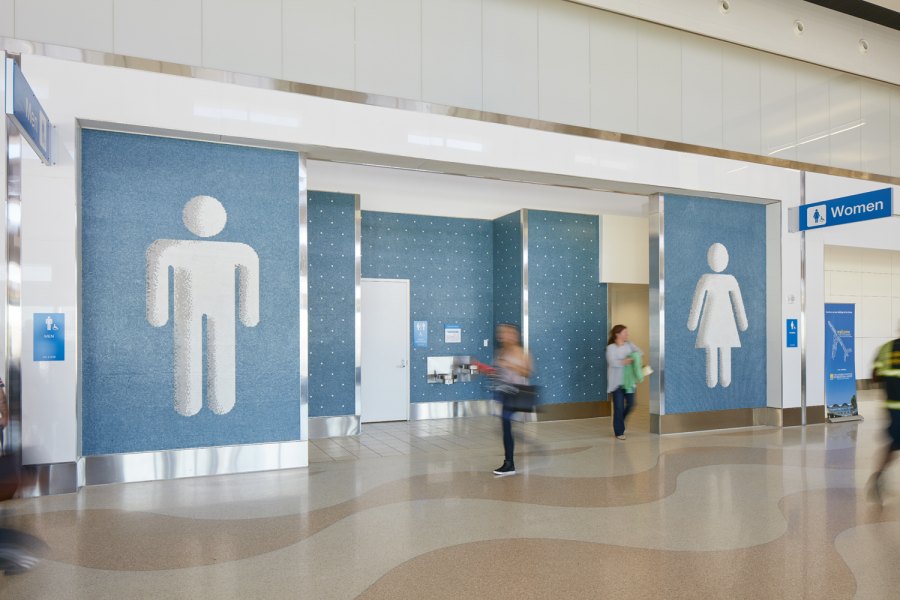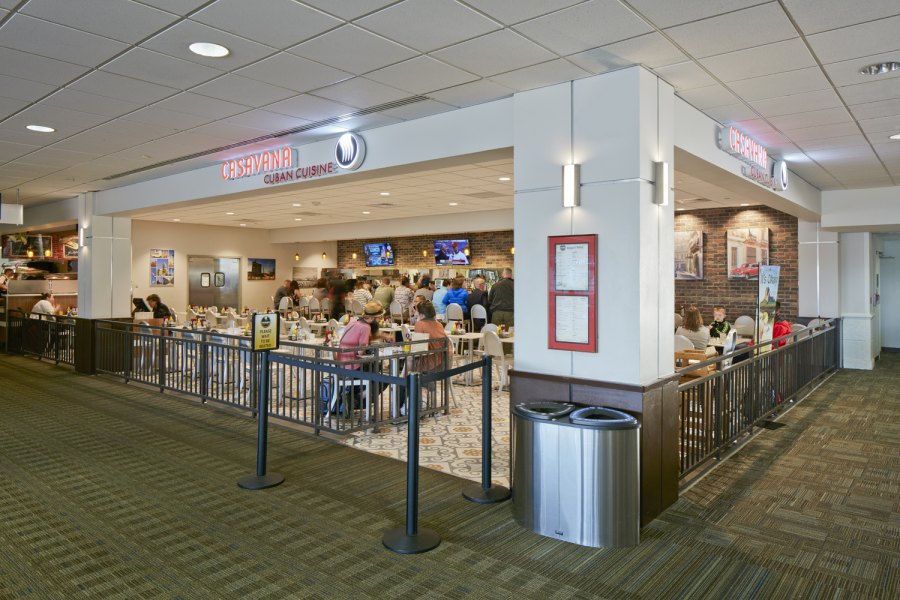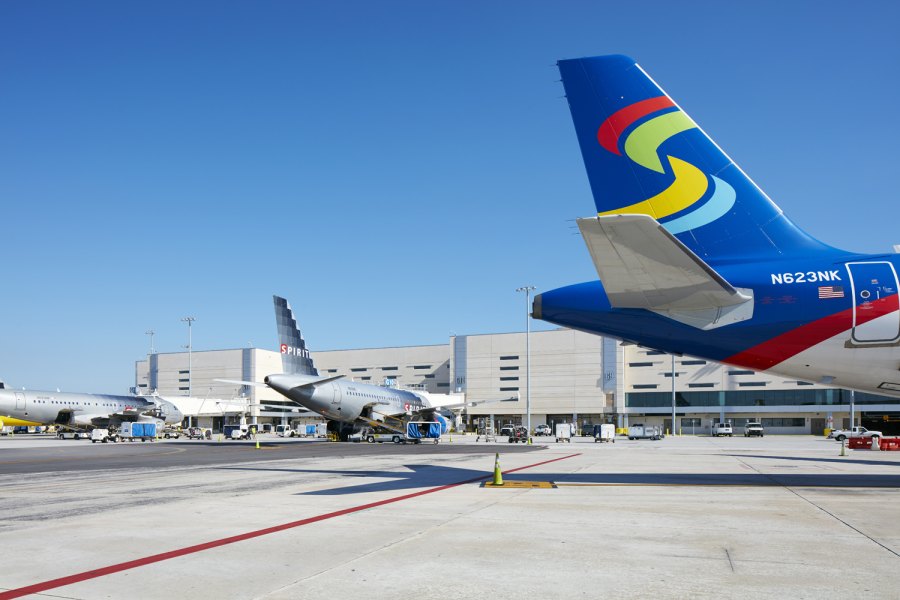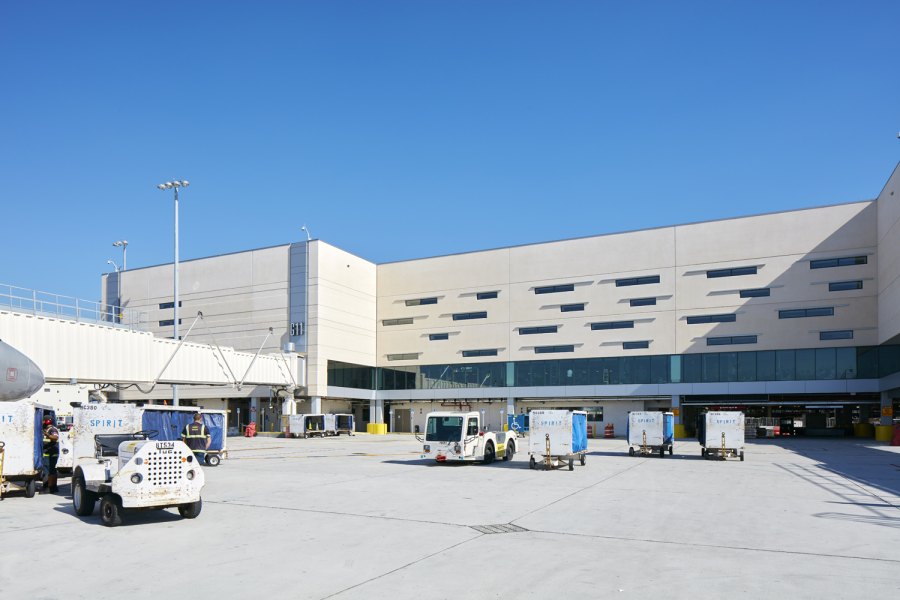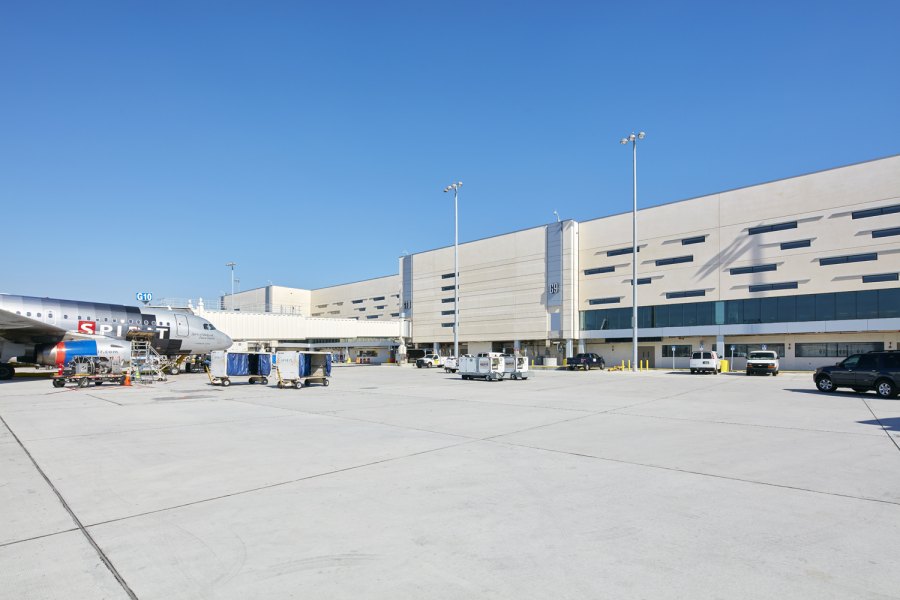 Terminal 4 Redevelopment at Fort Lauderdale International Airport (FLL)
In a joint venture with Zyscovich (PZ), PGAL designed the new 14-gate International Terminal 4 at Fort Lauderdale-Hollywood International Airport.
Concourse G's elegant façade provides dramatic airfield views. The design incorporates a number of features that address the airport's South Florida climate, including insulated precast panels with a row of high-efficiency storefront glazing at the concourse level. Above the storefront, slotted apertures minimize heat gain while creating an array of shadows and natural light play inside the hold rooms and circulation areas.
The concourse interior is designed to be equally stylish with separate FIS sterile and domestic arrival vestibules. FIS sterile bridges carve through the double-height ceiling space inside the concourse to guide passengers toward their respective gates.
In high-traffic areas such as circulation, concessions, and TSA, the concourse features white terrazzo flooring. Hold room areas feature carpet with sophisticated patterns. Phenolic paneling cores together with chic mosaic and rectilinear tiles to provide budget-friendly, durable surfaces in the spaces that receive the most wear, including the concession area, sterile circulation, and Terminal 3 connector bridge.
The project also includes an interim baggage handling system (BHS), which will be incrementally replaced by a new, state-of-the-art BHS as gate counts increase.
The redevelopment is sensitively phased to maintain operational requirements set forth by the Broward County Aviation Department.
Features Include:
Elegant Concourse G façade designed for the South Florida climate
FIS sterile and domestic arrival vestibules, plus FIS sterile bridges
Interim baggage handling system to be incrementally replaced by a new state-of-the-art system