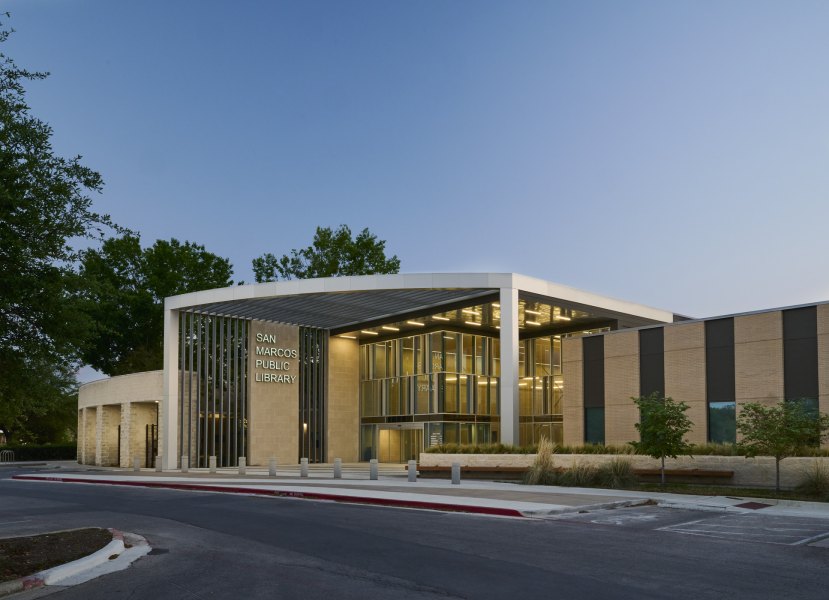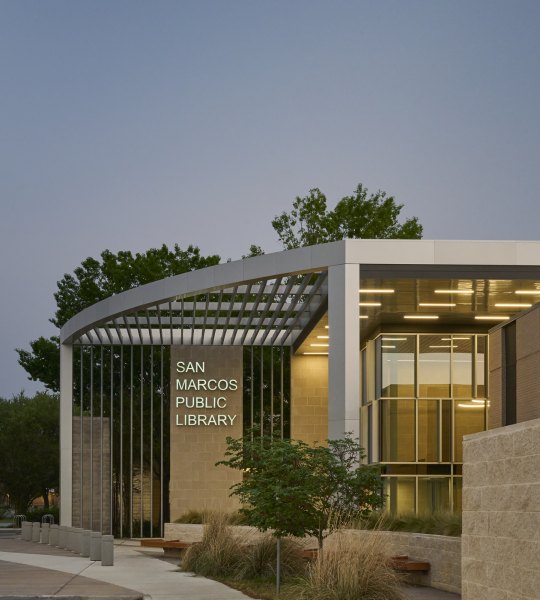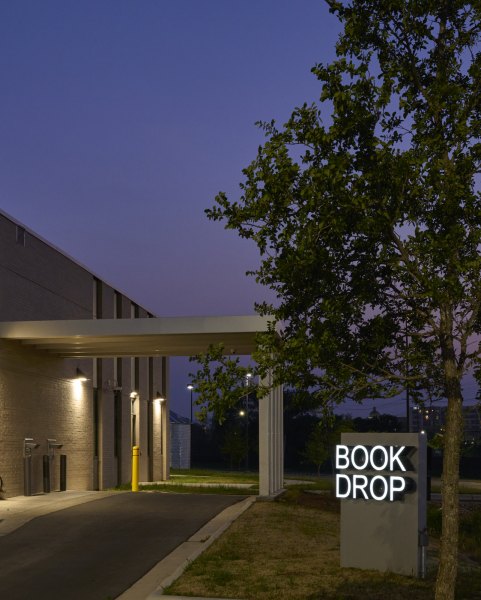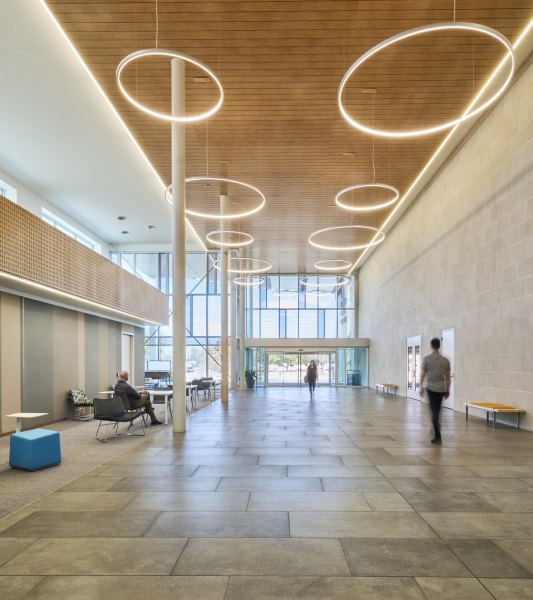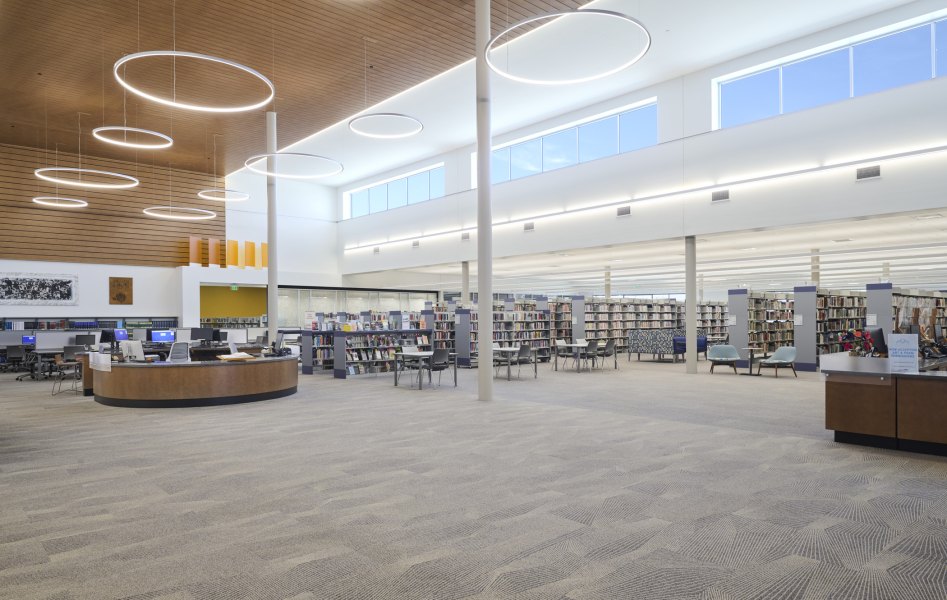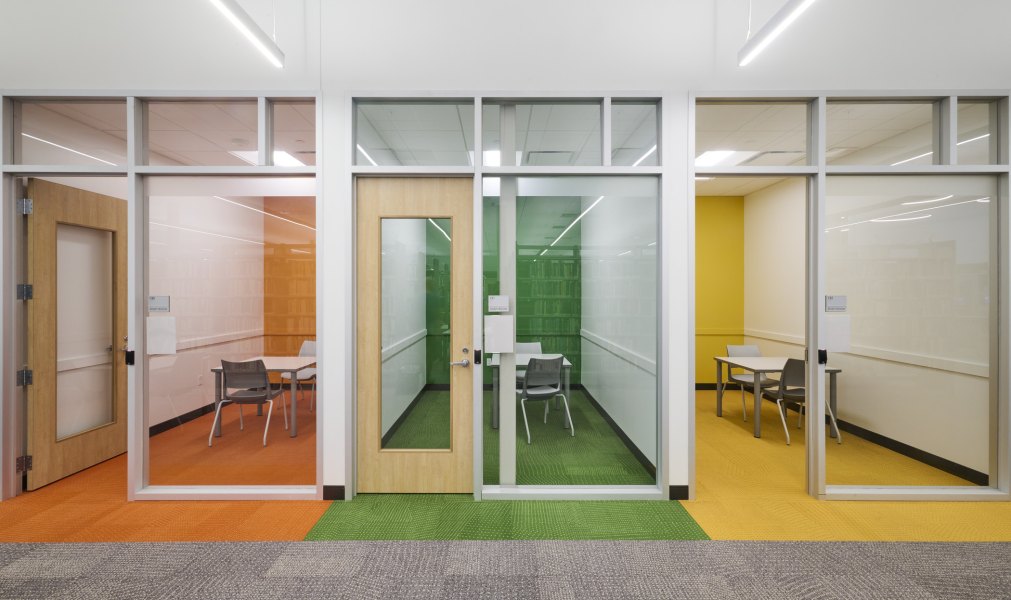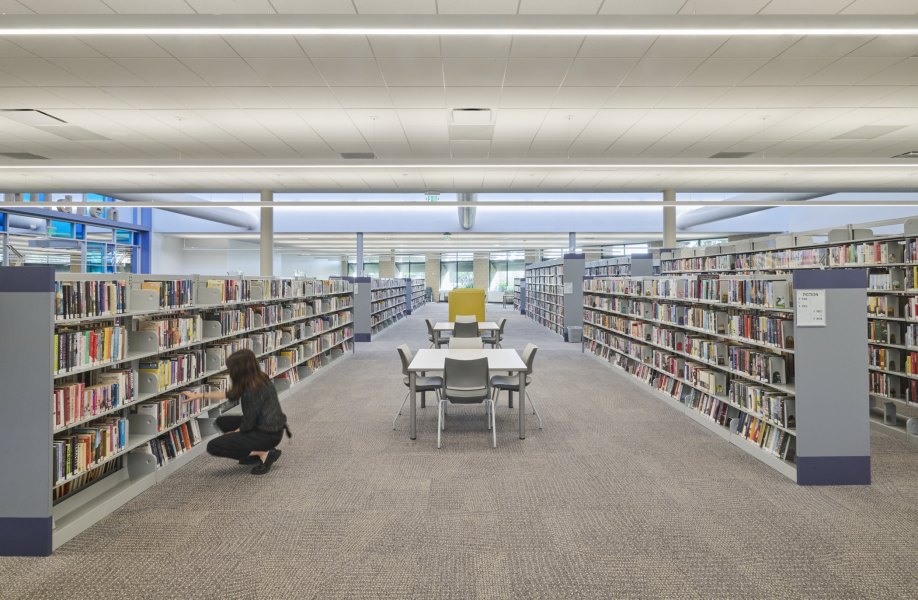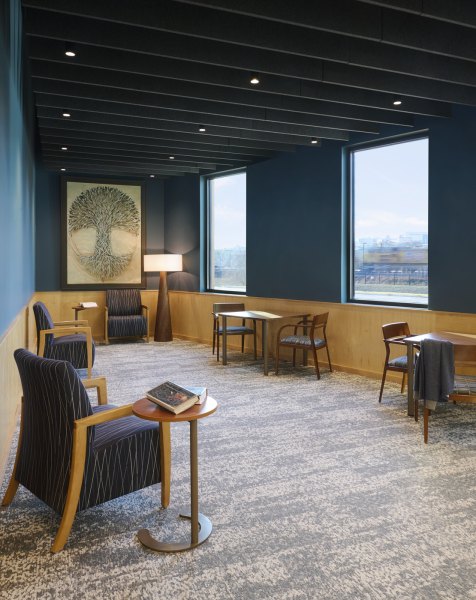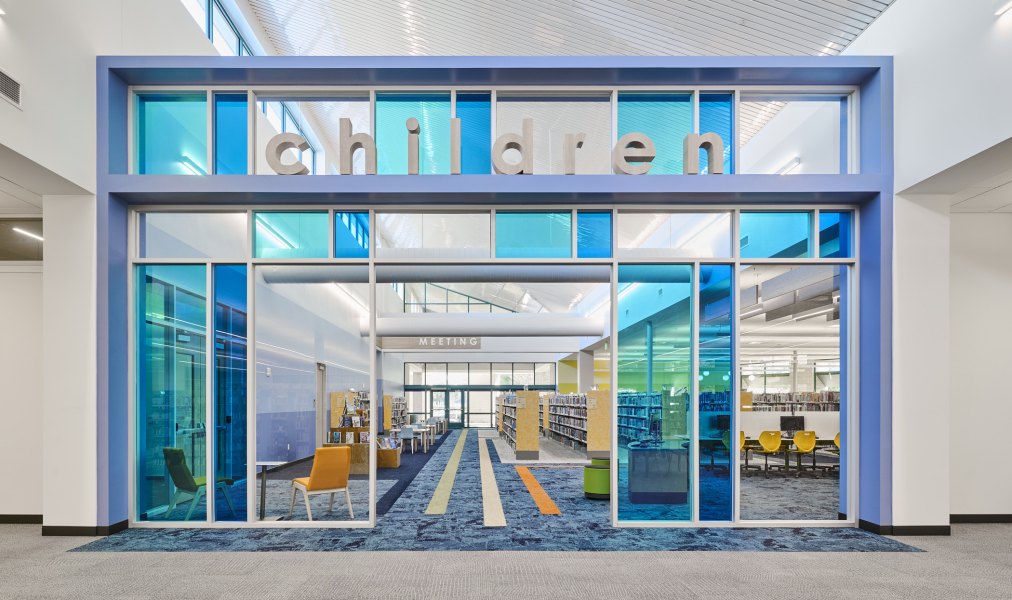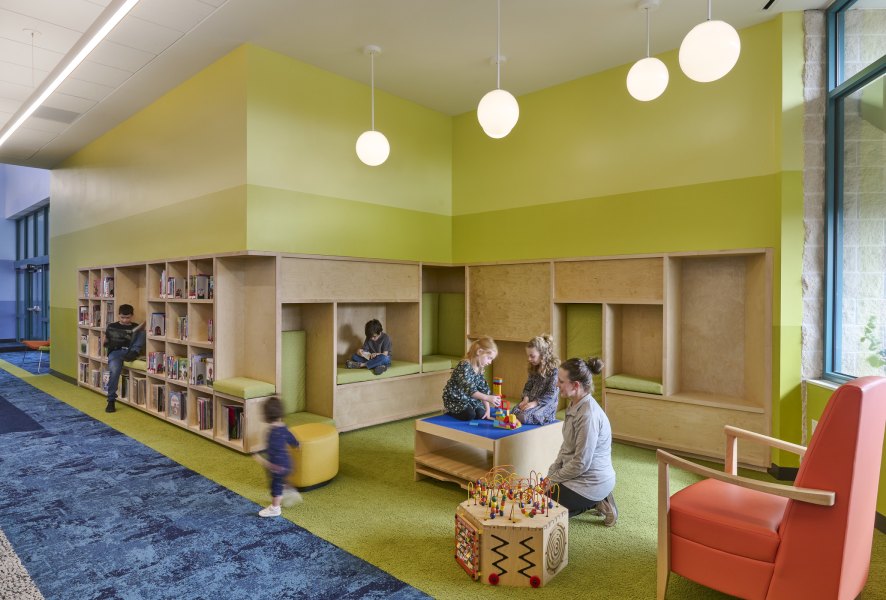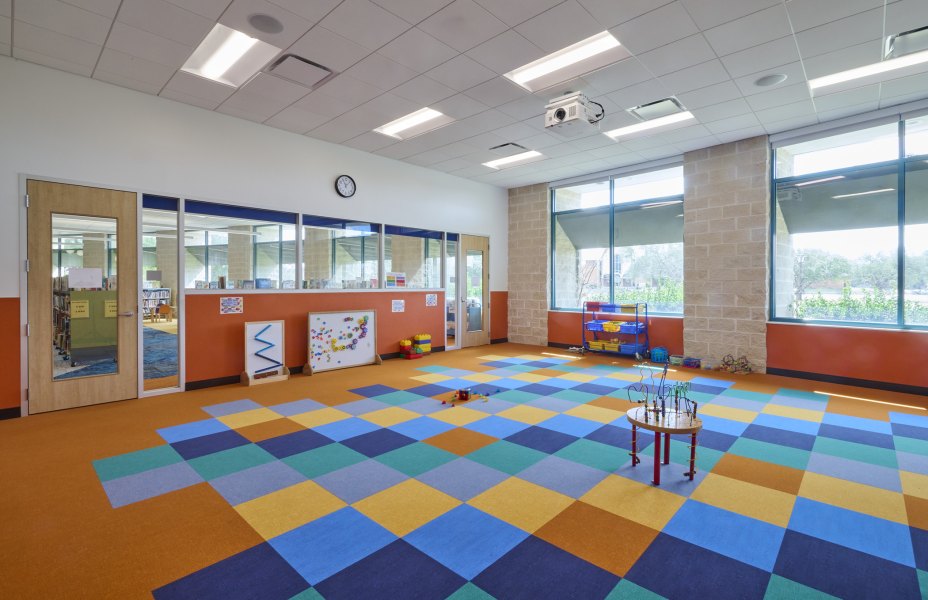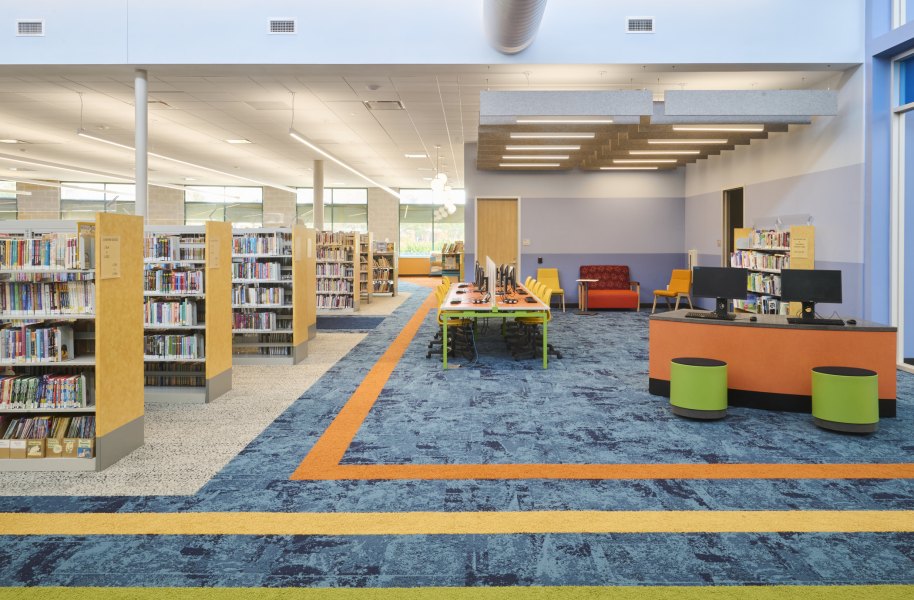 City of San Marcos Library Renovation + Expansion
The library is located adjacent to City Hall and is a one-story 27,000-square-foot facility originally built in 1994.  The recent renovation and expansion doubled the size of the existing library, providing an iconic and welcoming entrance to serve the City's growing population for the next decade and beyond.
The newly-expanded library uses the curvilinear design of the original building and expands it across a plaza and new entrance. The central hall of the new plan is pulled forward with a supporting shade structure, the entry plaza is expanded by removing parking in front of the new entrance.  Outdoor bench seating is provided along with a new screen wall planter to give the administration area privacy.  Inside the front door is a grand lobby space with tall wood ceilings and clerestory windows.  The lobby connects the two wings together and serves as a large pre-function space for the newly renovated multi-purpose meeting rooms. The expansion includes new administration areas, study rooms, teen space, expanded stack space and quiet reading room.  The fully renovated existing library wing includes tech instruction, makers spaces, children's books and reading room as well as expanded stack space.  Generous seating areas are woven into the stack spaces and along the exterior walls to maximize day light.  The new library features a covered drive-thru book drop that feeds directly into a sorting room located in the administration area inside.
The design is meant to inspire pride and identity as a central hearth for the City, with an iconic, inviting and yet understated elegance, as a nod to the original building form.
Features include:
27,000-square-foot renovation and expansion of the City's library

Tech instruction and maker spaces

Colorful new children's area