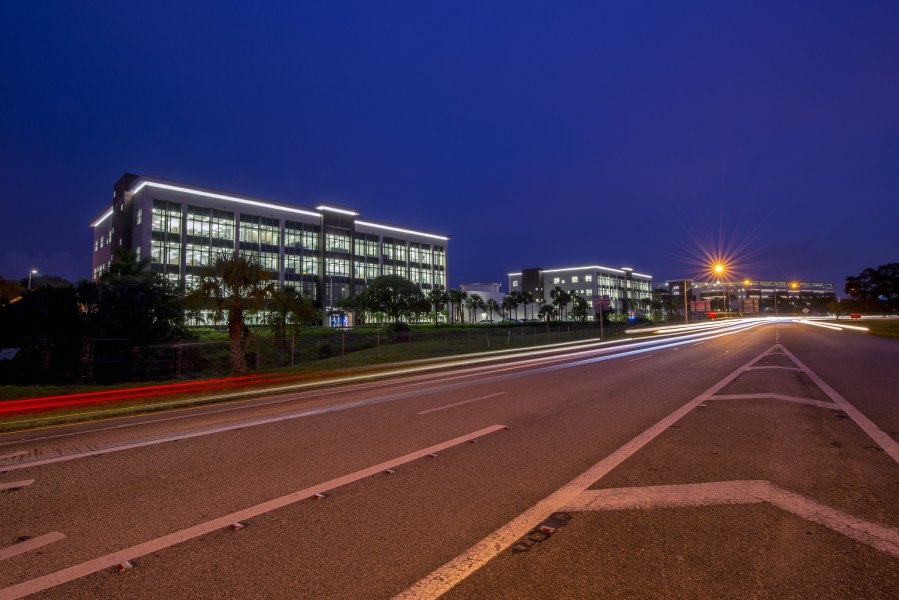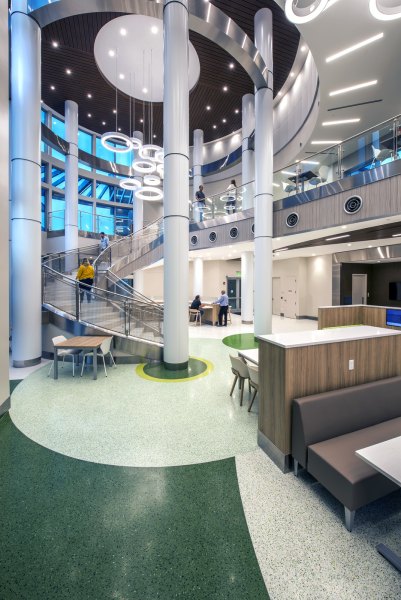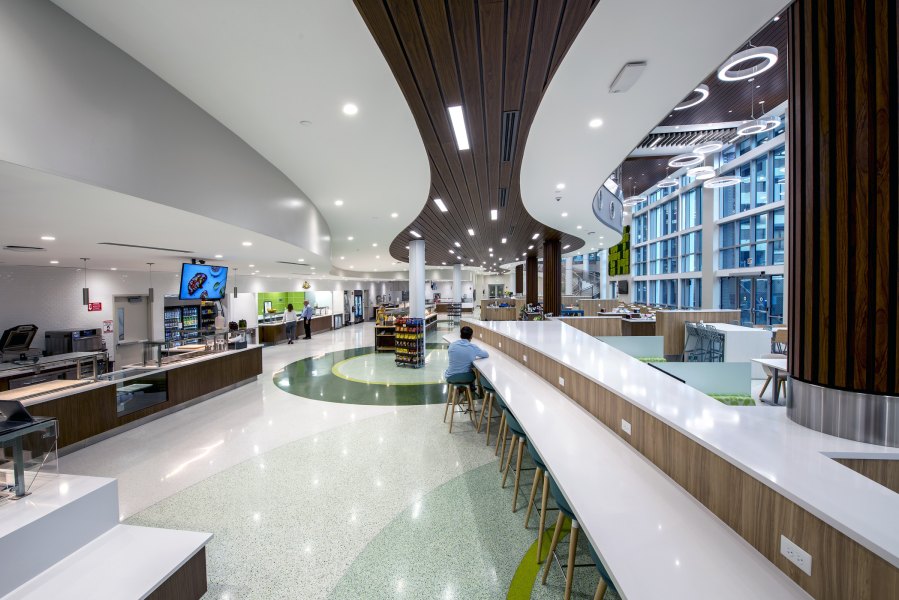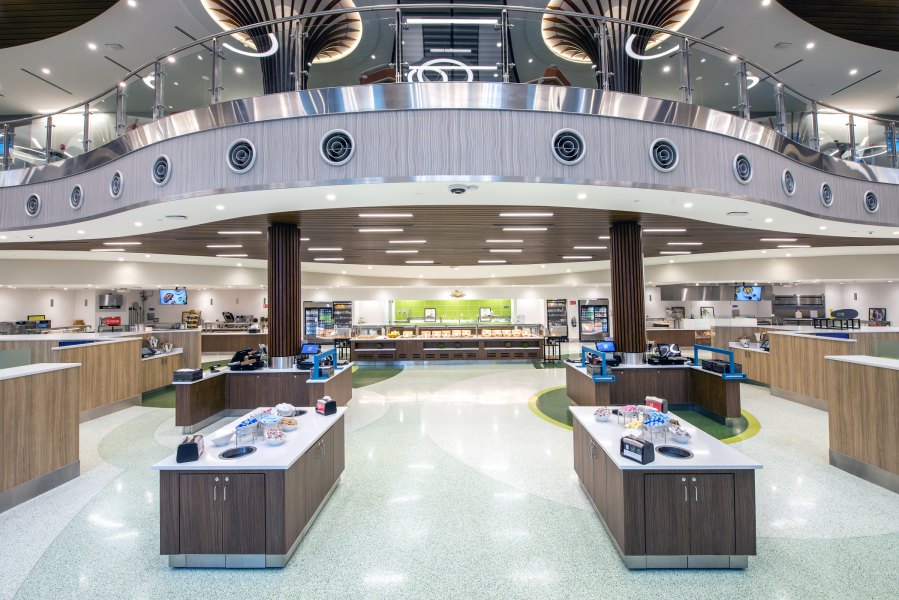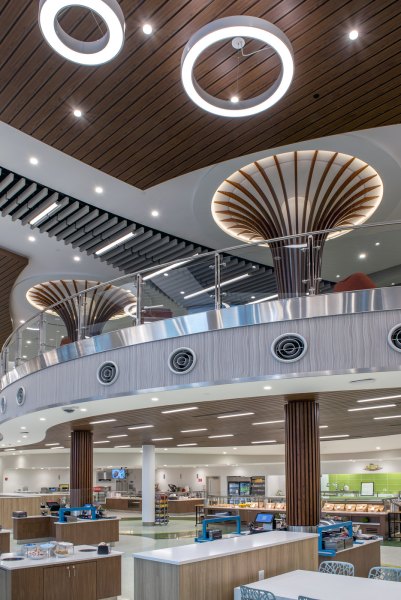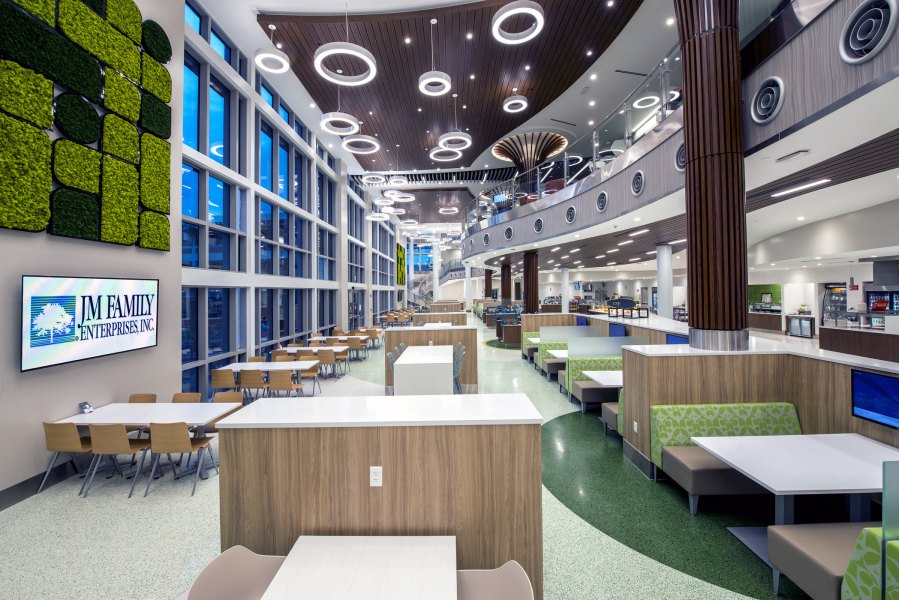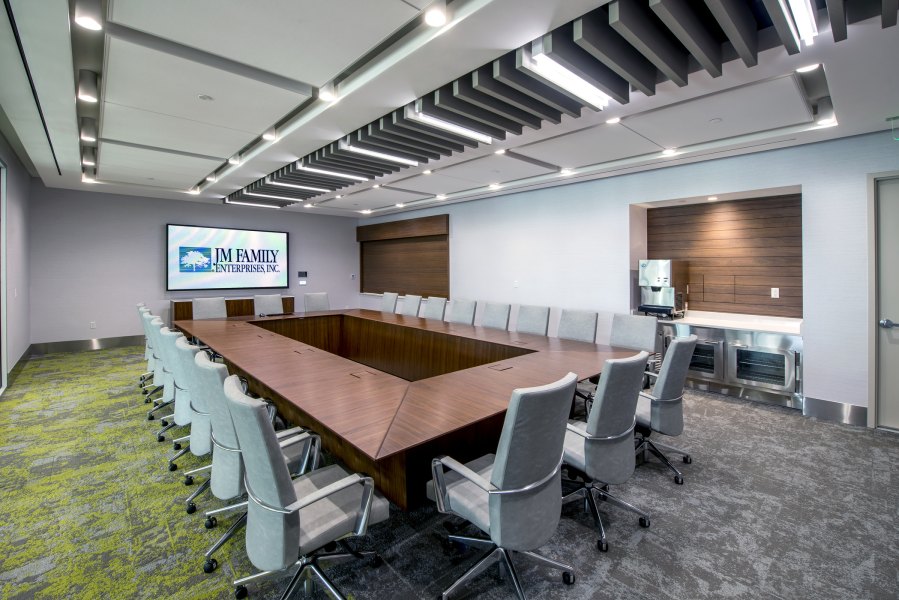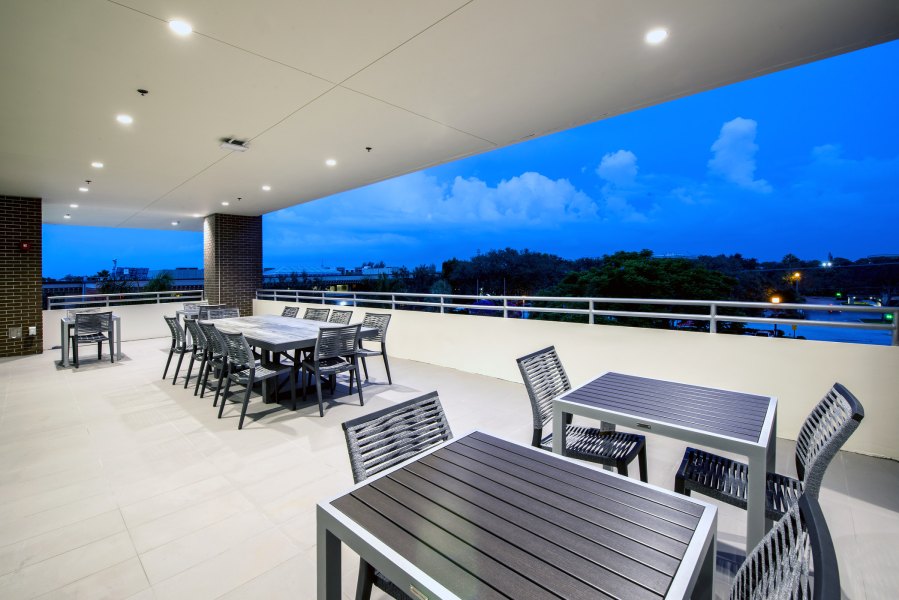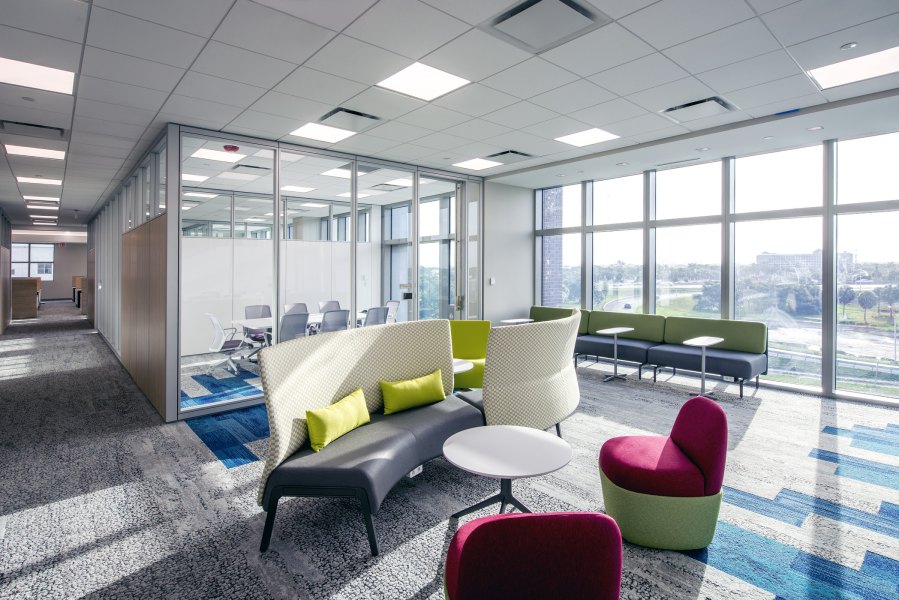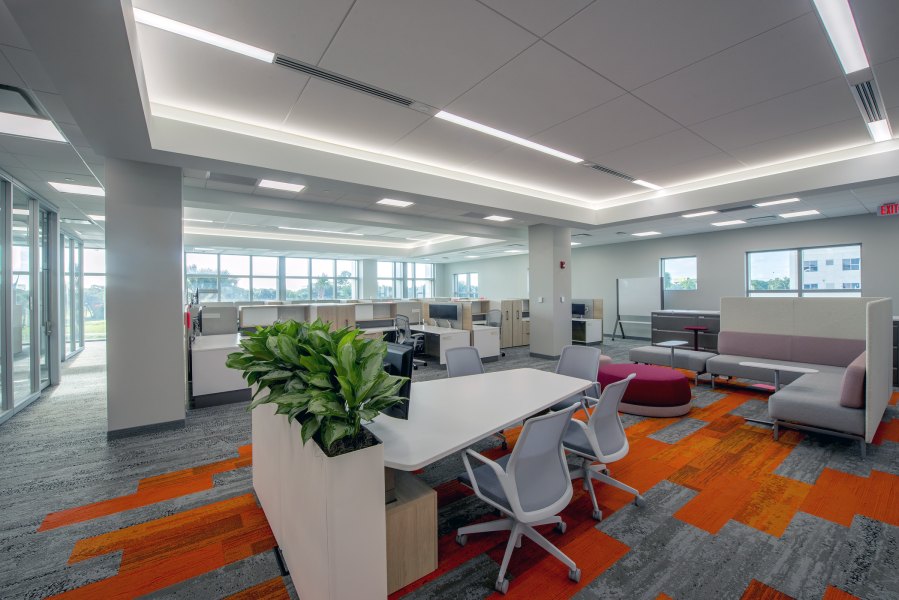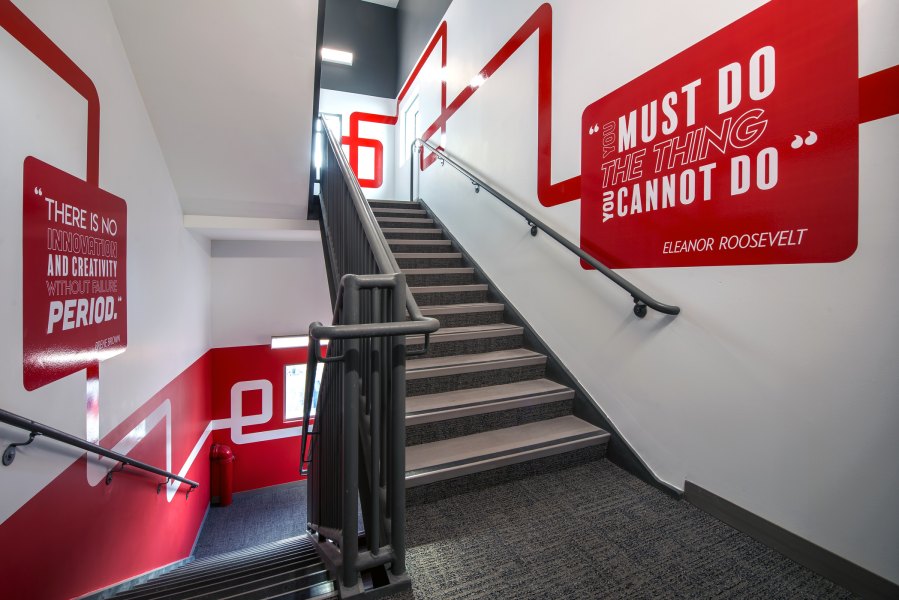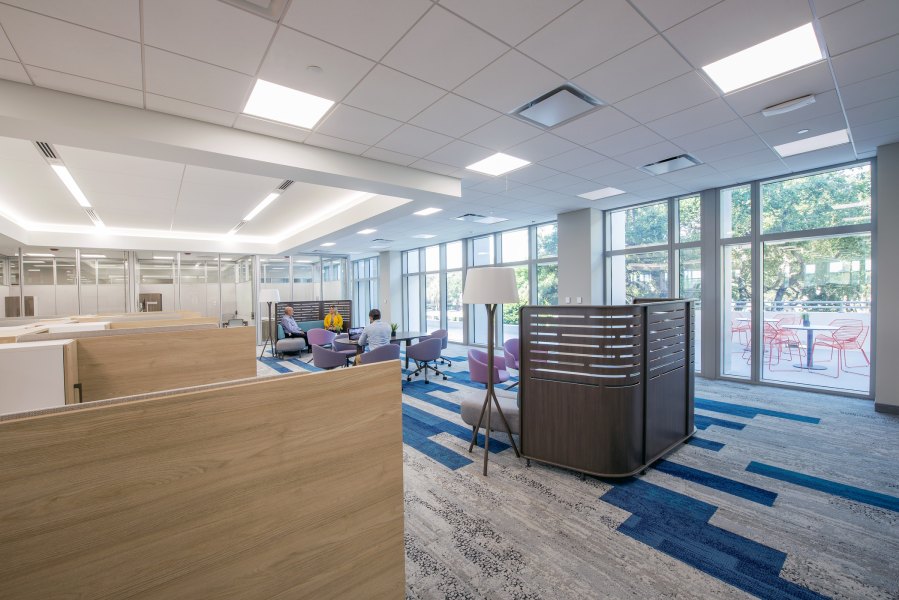 JM Family Training + Conference Center
PGAL has been engaged by JM Family Enterprises of Deerfield Beach to develop a 15-year plan for the JM businesses spread out along Jim Moran Boulevard under a design/build contact.
Included in this project is ten existing buildings totaling almost 400,000-square-feet, two proposed buildings and possible acquisitions. Also included is a new 45,500-square-foot Training and Conference Center was design and built on the headquarters campus.
The PGAL and Kaufman Lynn Construction team has led this design-build project, which features a 500-seat conference center, a campus dining facility, employee medical services, a fitness center, a salon, and a credit union.
PGAL is also designing a new 40,000-square-foot Associates Service Center, as well as renovating an existing building for the JM Service Center support group services.
The work included the potential of rezoning to increase the massing from three to five stories and the creation of a corporate campus to promote a pedestrian friendly sustainable environment.
This project has been designed to achieve a minimum of LEED Silver certification as well as WELL Silver Certification.
Features:
New 45,500-square-foot Training and Conference Center on JM Family Enterprises headquarters campus

Project includes conference center, campus dining facility, employee medical services, fitness center, salon, and credit union

New Associates Service Center and renovation to an existing JM Service Center building