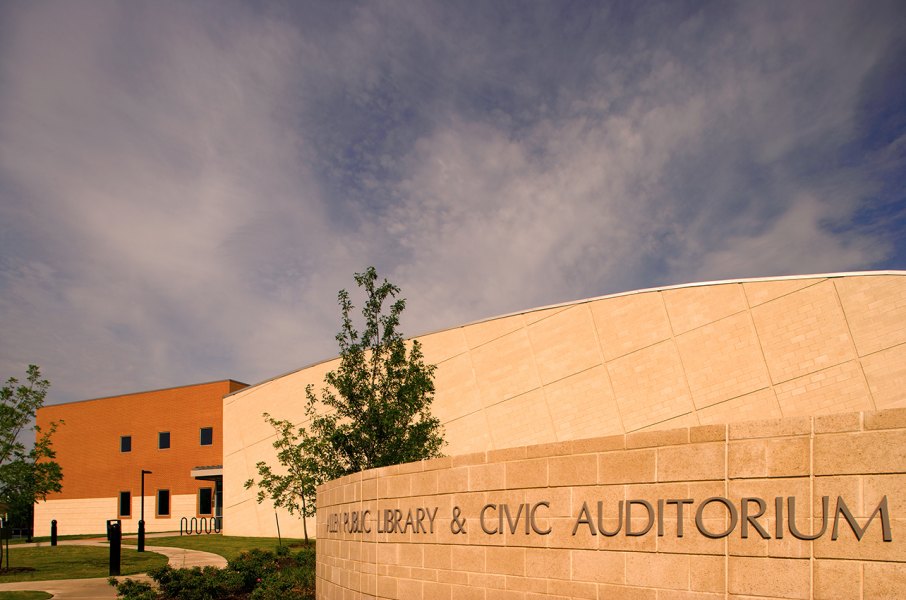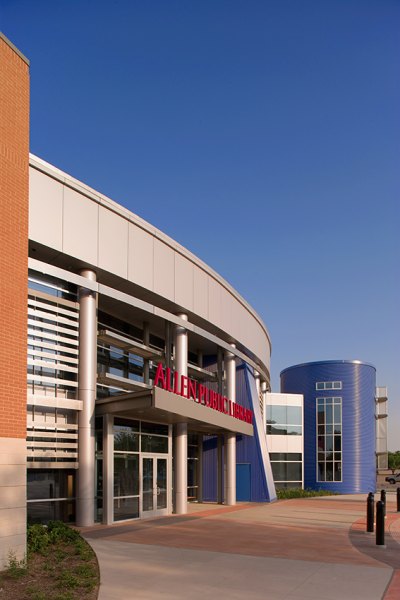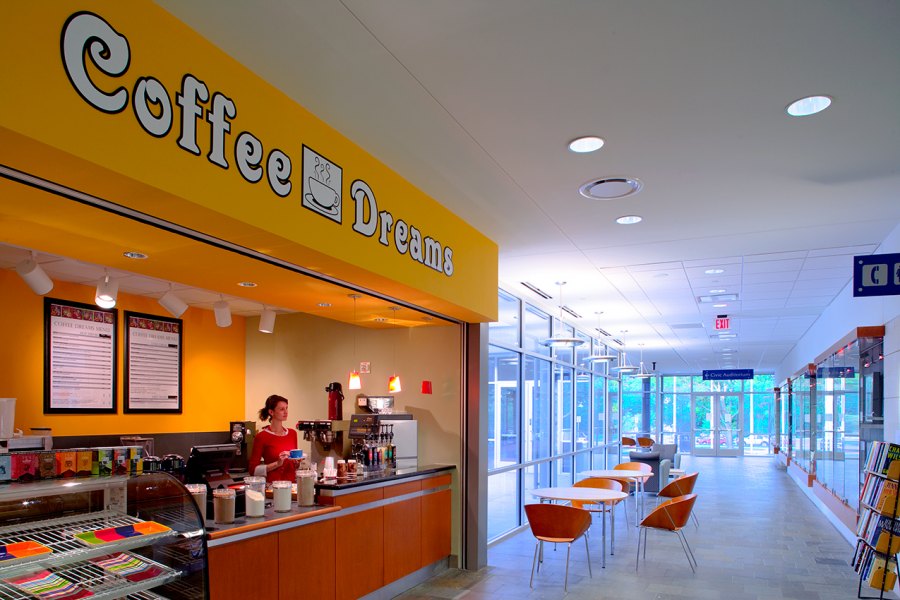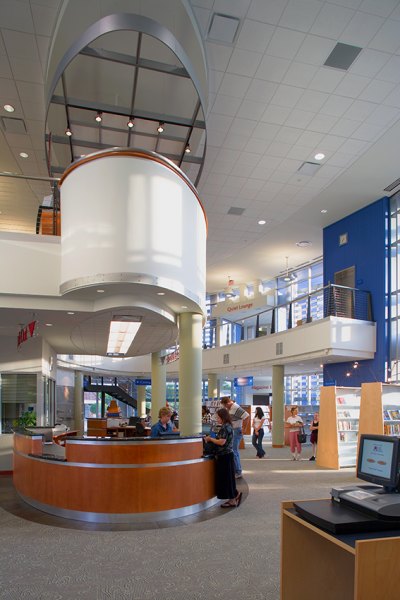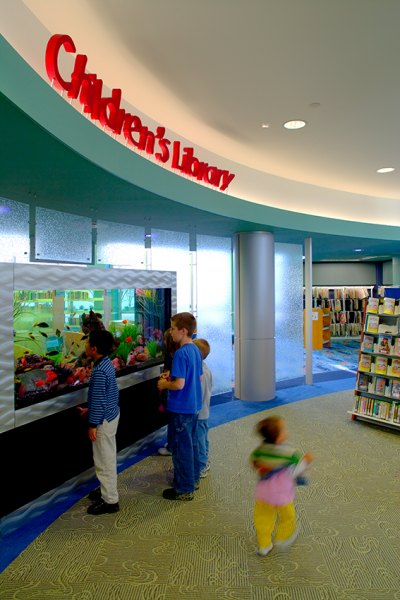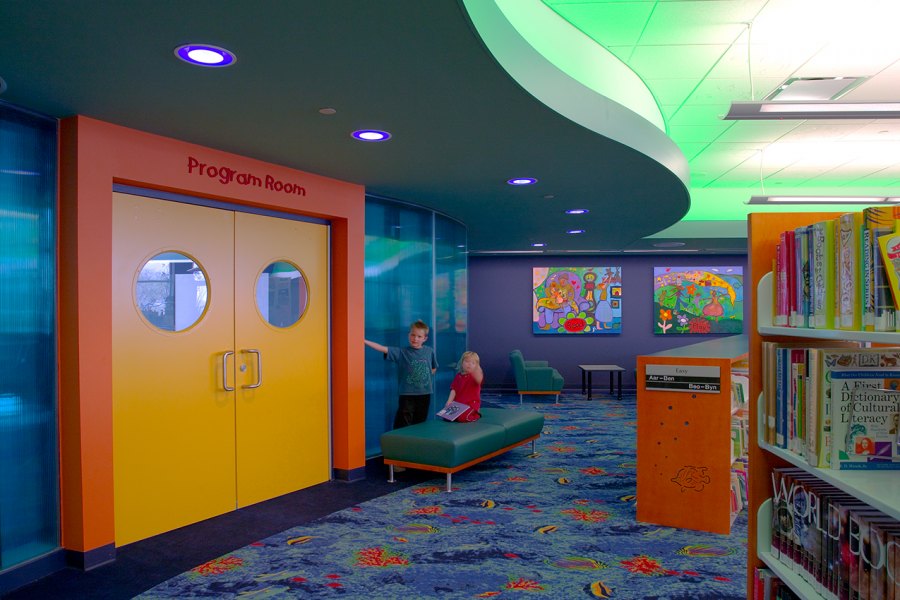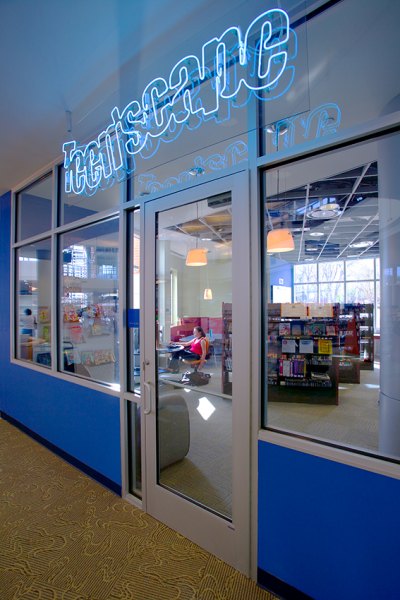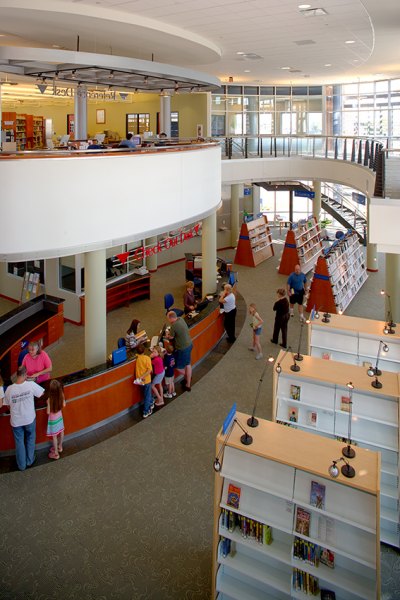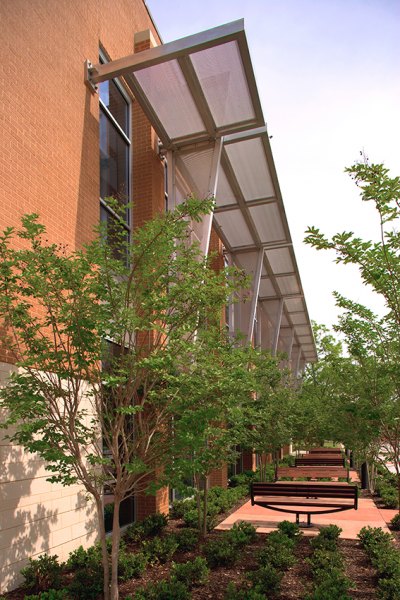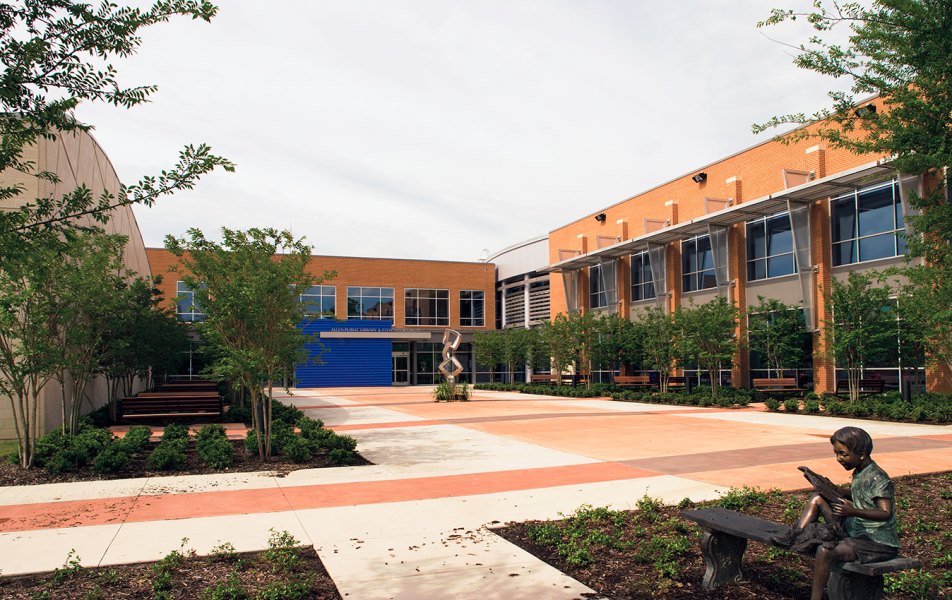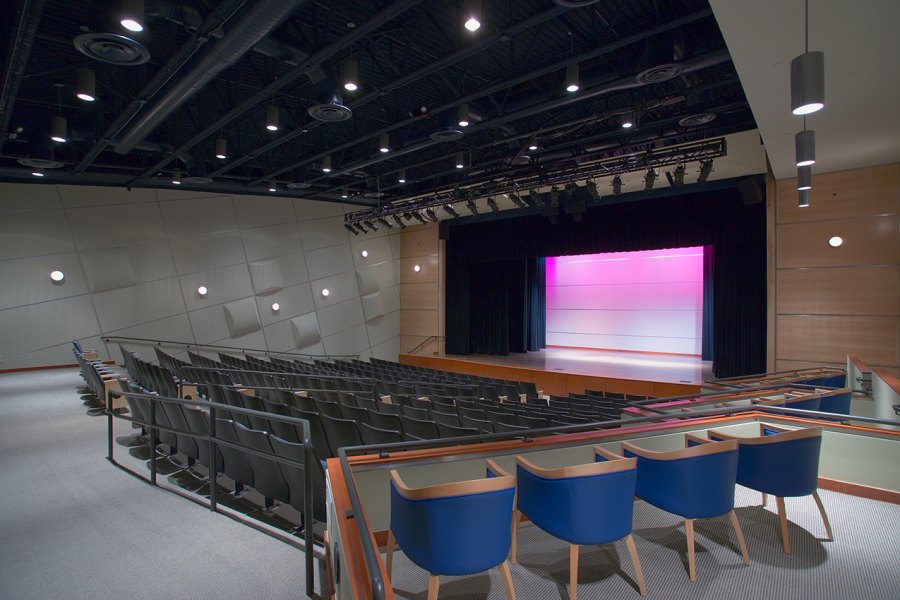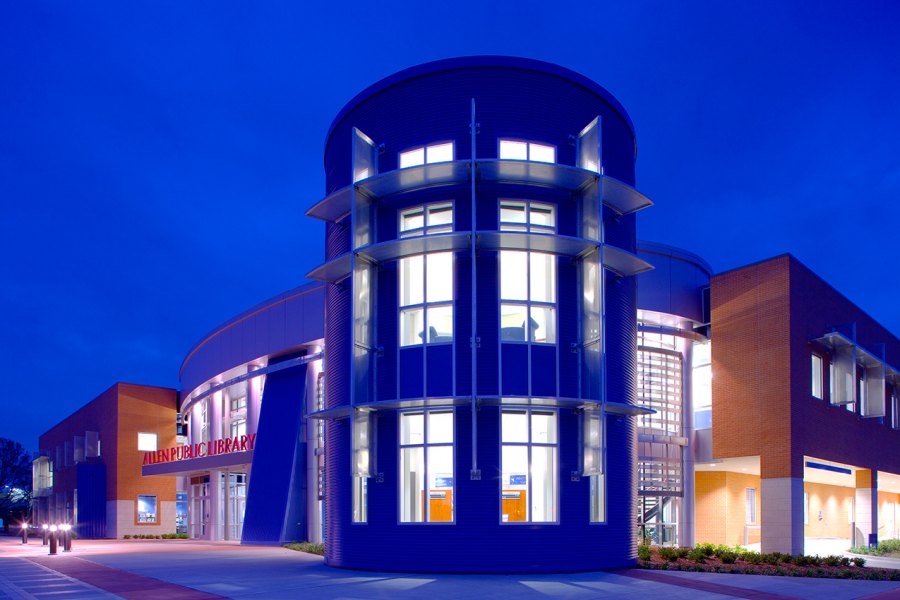 City of Allen Public Library and Civic Auditorium
Occupying a prominent 10-acre site, the new Public Library and Civic Auditorium complex is the premier public facility in the City of Allen's Central Business District.
The project included master planning of the 10-acre site, which allowed for a two-phase construction approach. The first phase provided approximately 53,500 square feet of space for the Public Library and Civic Auditorium. To be completed at the future build-out of the city, the second phase will expand the library, creating a final project of 100,000 square feet.
The elliptical Patron Services Hall is the functional and aesthetic heart of the library. The first floor checkout and the second floor reference desk serve as focal and control points for each level. The design places the facility close to adjacent streets, fostering a sense of urban scale and anticipation. Retail concepts including overscaled signage, the corner tower, transparency, and bookstore-style shelving create an exciting destination for library patrons.
The Civic Auditorium is a 290-seat venue with excellent sightlines, state-of-the-art sound, projection and lighting, and superb acoustics.
The architectural forms of the library and auditorium define three sides of the public courtyard. With attractive landscaping and comfortable benches, the courtyard is not only a pleasant place to read a book, but a "stage" for artistic performances and municipal activities.
Patrons enter the gallery lobby from the courtyard or east entry, and can purchase a drink or snack at the coffee shop, attend an event in the Civic Auditorium, access the public meeting rooms, or enter the library.
Features Include:
Contemporary, bookstore-style layout
Age-appropriate spaces for children, teens, and adults
Public meeting rooms including the tiered Civic Auditorium
Several enclosed rooms for collaboration and study