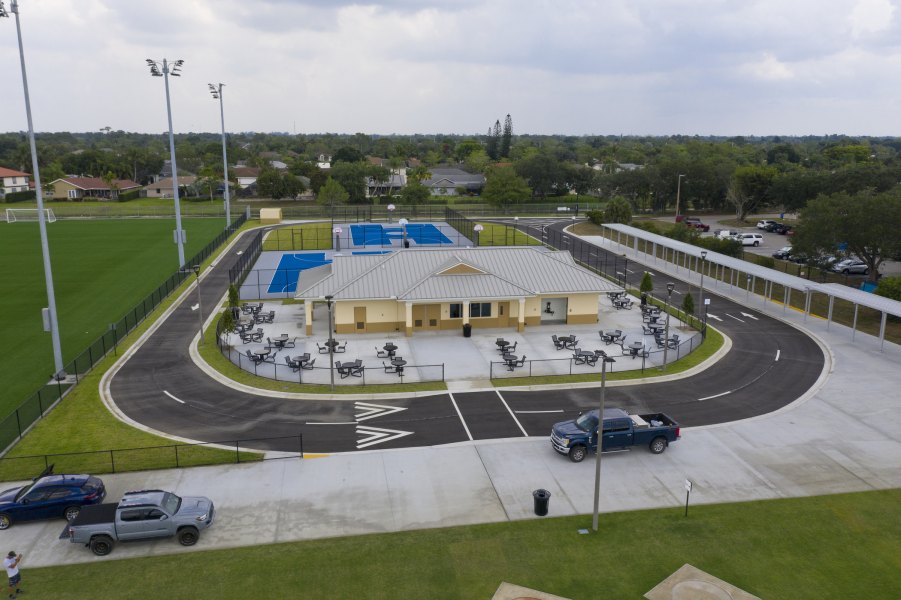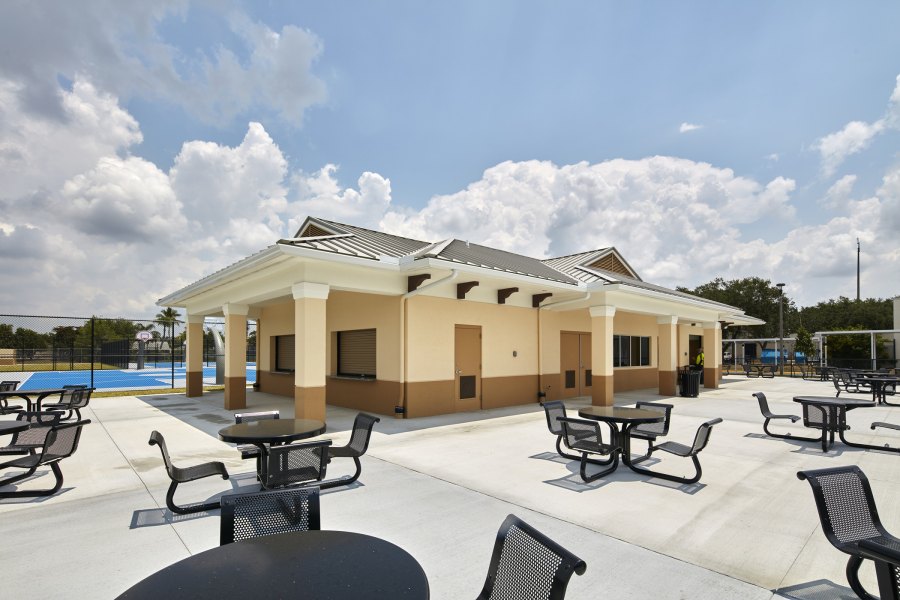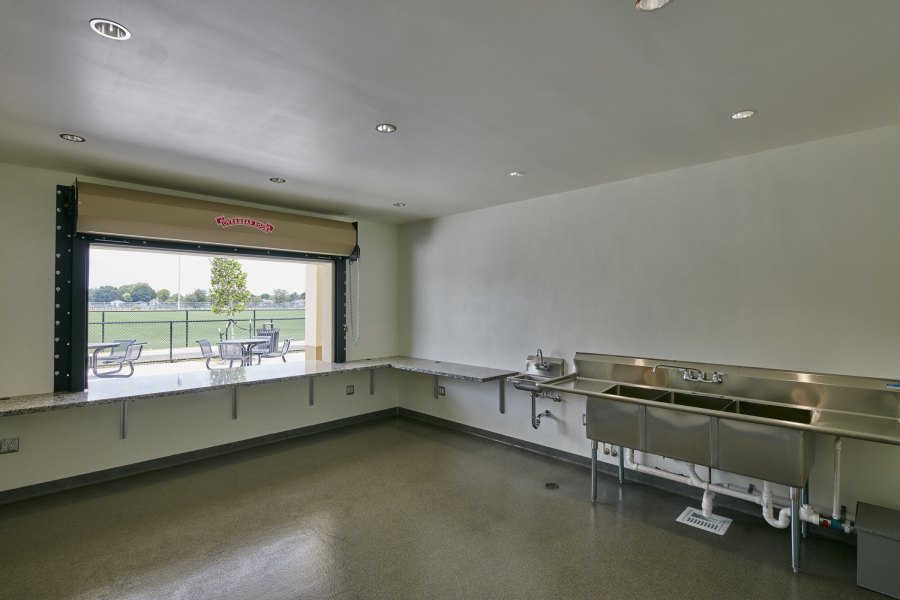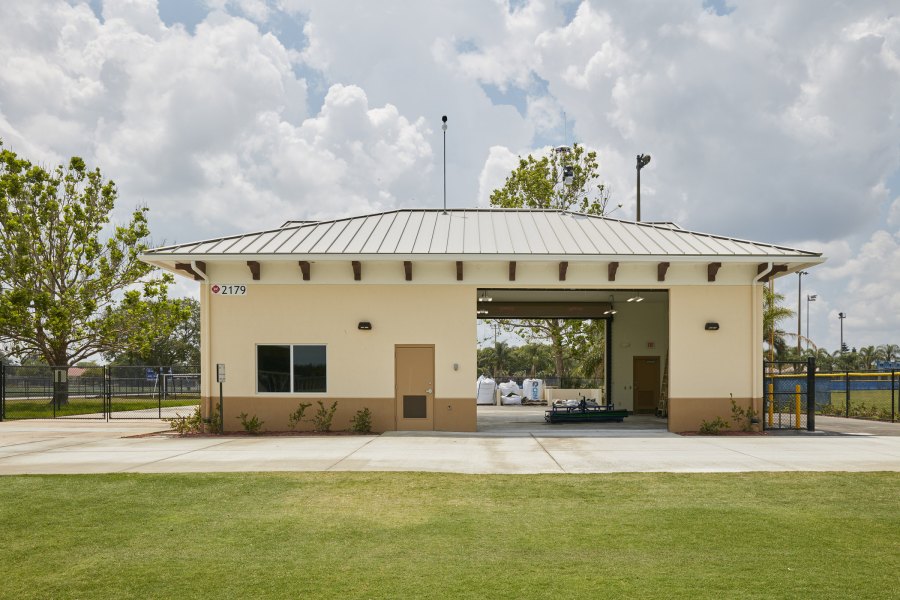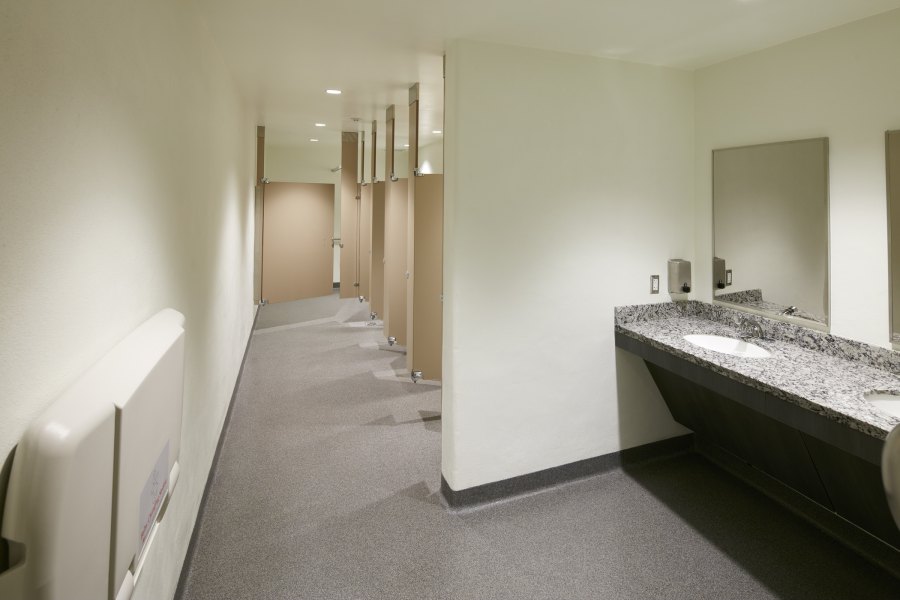 Wellington High School Field Maintenance Building + Concession Stand
PGAL as part of a team of professionals under the lead civil engineer consultant, Kimley-Horn and Associates, prepared the design and construction documents for a Concession Building and a Field Maintenance Building for the Village of Wellington.
These two parks department buildings were developed on the Wellington Community High School site to serve sports fields and facilities that are mutually used by the high school and the village residents.
The Concession Building is a 2,358-square-foot facility whose program includes dual concession stands, public restrooms, sports field storage and an electrical room serving the building as well as the sports field lighting control equipment.
The Field Maintenance Building is a 1,388-square-foot facility whose program includes a maintenance bay, office/break area and toilet for the sports field maintenance crews. The Wellington High School Sports Complex project incorporates four multi-sport artificial turf play/practice fields; three basketball courts; eight tennis courts; two batting cages; long jump, discus, shot put, pole vault, high jump and soccer kick wall facilities as well as a school bus drop-off canopy.
Features:
2,358-square-foot Concession Building
1,388-square-foot field Maintenance Building
Facilities are open to both Village Residents and High School Staff and Students