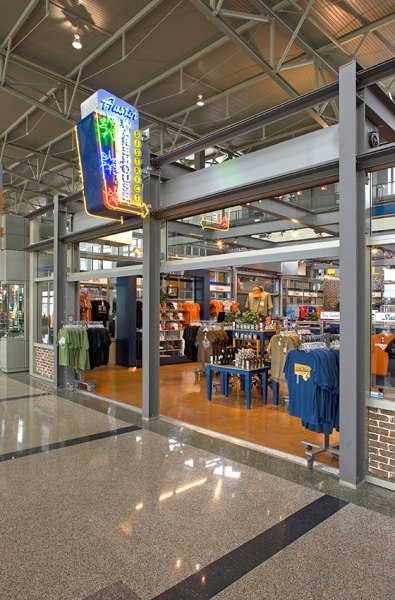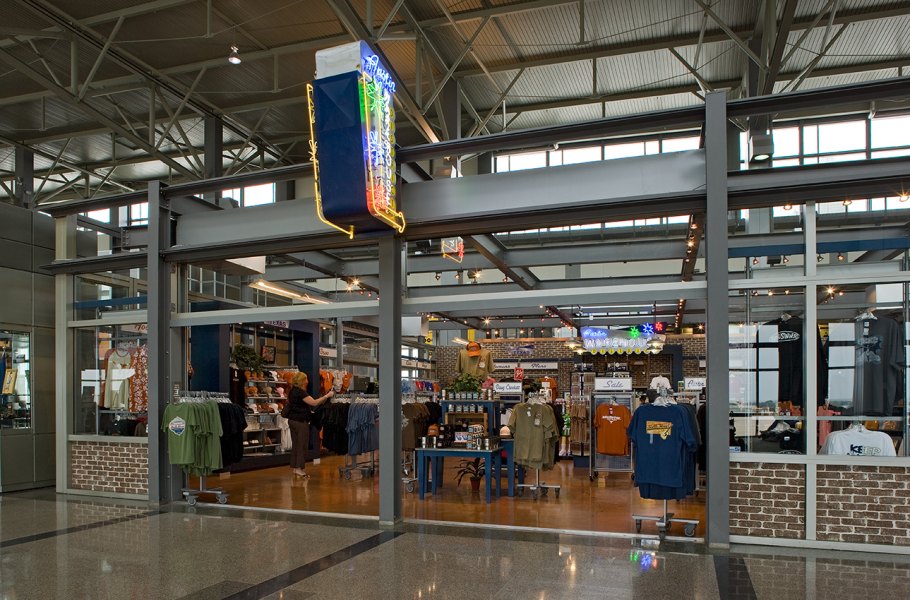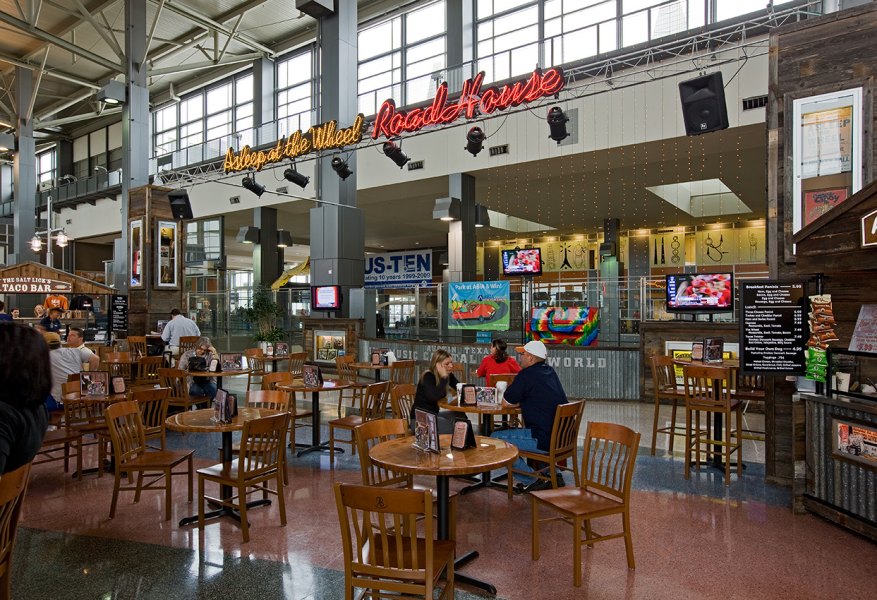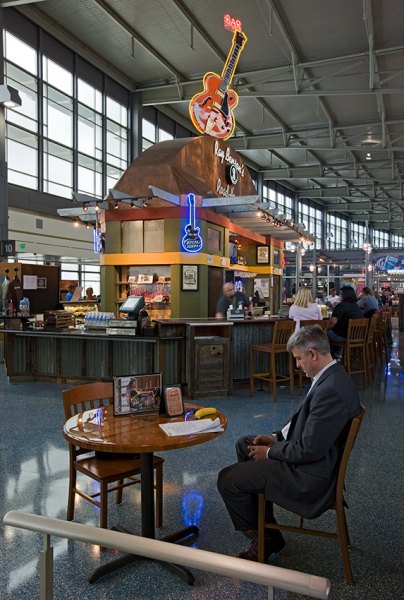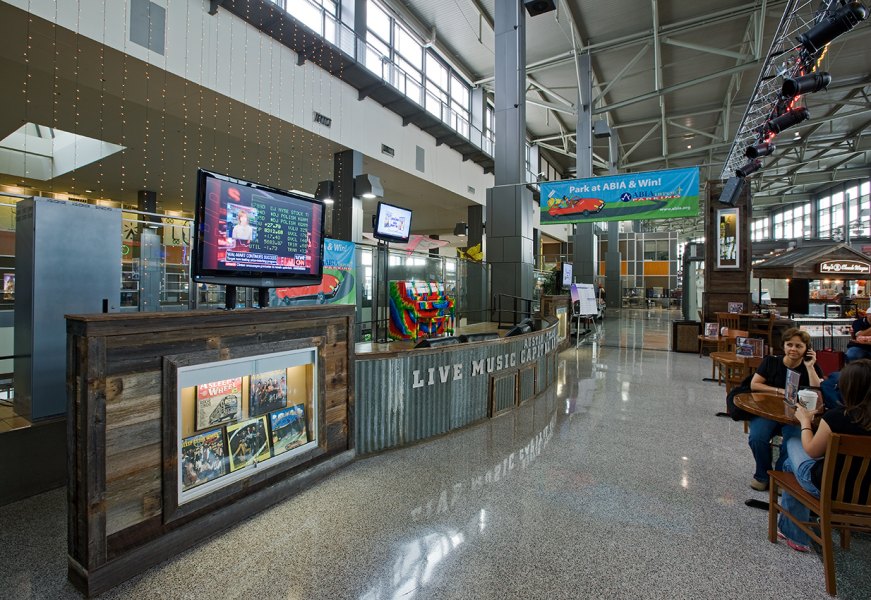 Delaware North Concessions Program at Austin-Bergstrom International Airport (AUS)
Over the years, PGAL has provided a wide range of architecture and design services for Delaware North Companies at the Austin-Bergstrom Airport.
Services for Delaware North Companies (DNC) include the development of new food and beverage and retail concepts, as well as the rebranding of existing locations.
Ray Benson's Roadhouse and Asleep at the Wheel Bar features an Austin requisite: live music with plenty of room to dance. For the bar and eatery's backdrop, PGAL used reclaimed wood and metal clad millwork, topped with an oversized, neon-lit guitar that spins high above the bar canopy.
The Austin Warehouse District retail store reflects an old warehouse aesthetic, incorporating a stained concrete floor, a sales counter that resembles old wood crates, and new Austin Warehouse District-branded signage. PGAL modified the typical airport storefront glass with inlaid brick panels to create a signature warehouse look.
Nuevo Leon/Hill's Café combines two local favorite eateries into one 1,350-square-foot location. PGAL worked closely with both proprietors to weave together branding and material selections. Nuevo Leon décor includes rustic textured stucco and artist-crafted metal wall sconces, while the Hill's Cafe scheme includes corrugated metal offset by a black-and-white checker tile pattern.
Features Include:
Restaurant design for Ray Benson's Roadhouse and Asleep at the Wheel Bar
Retail store design for the Austin Warehouse District retail store
Co-branding and design for Nuevo Leon and Hill's Café