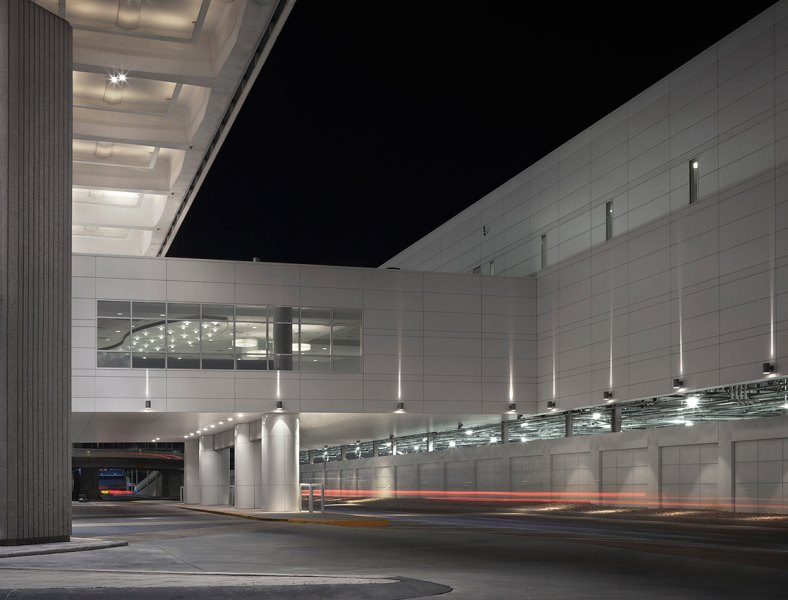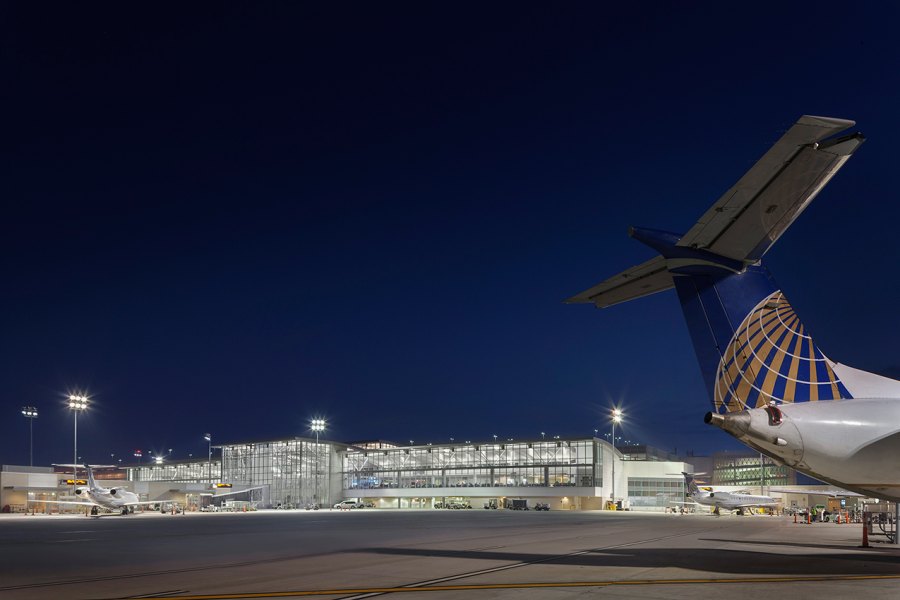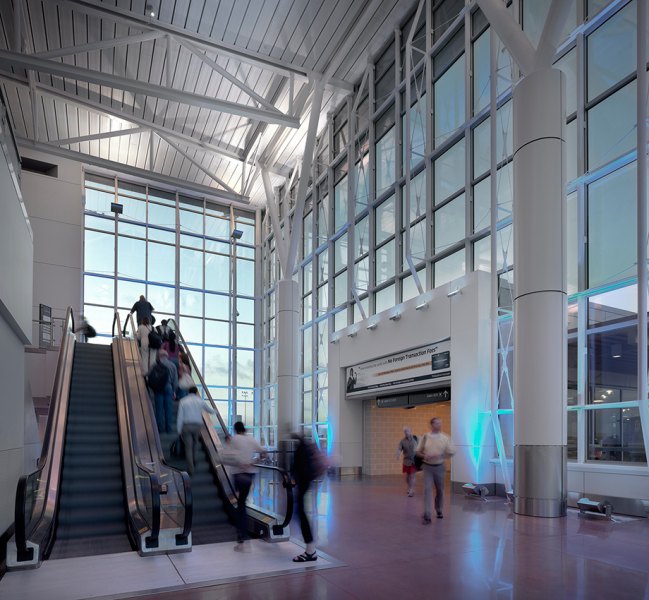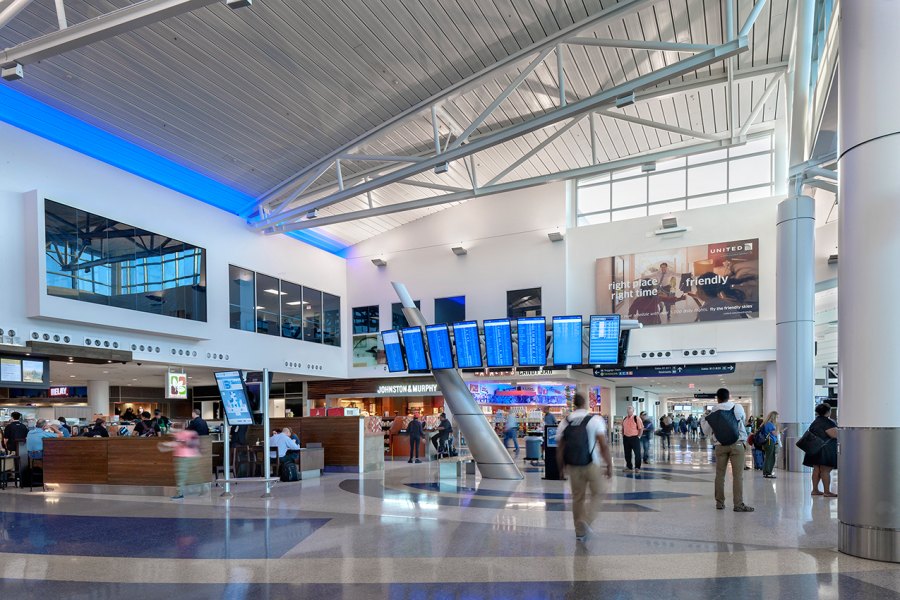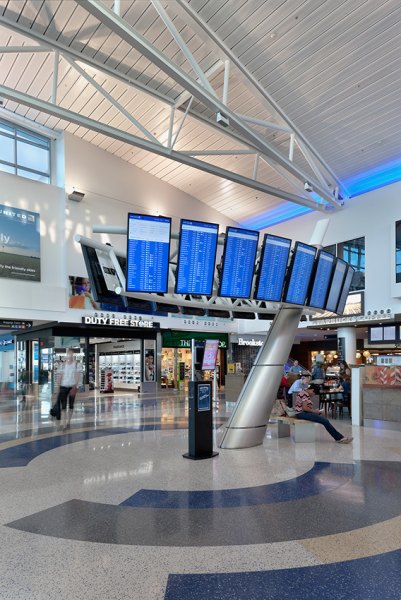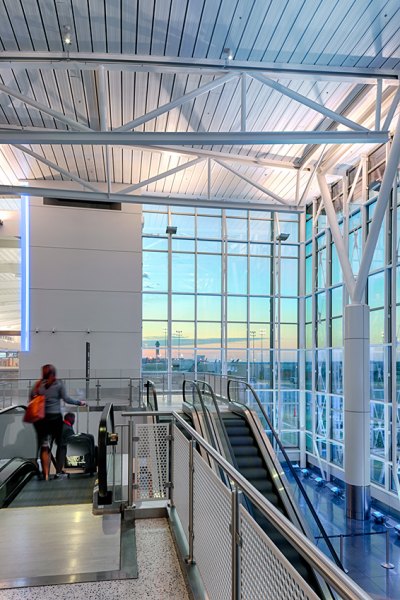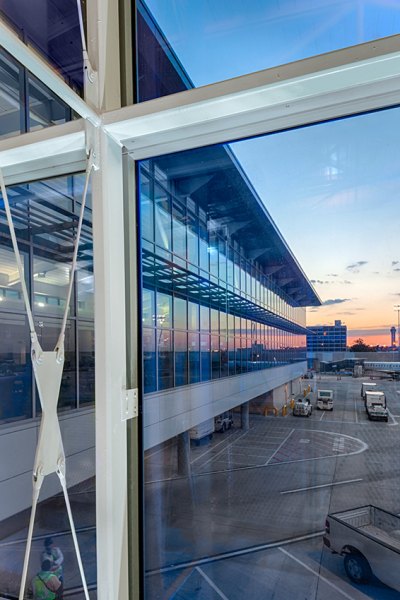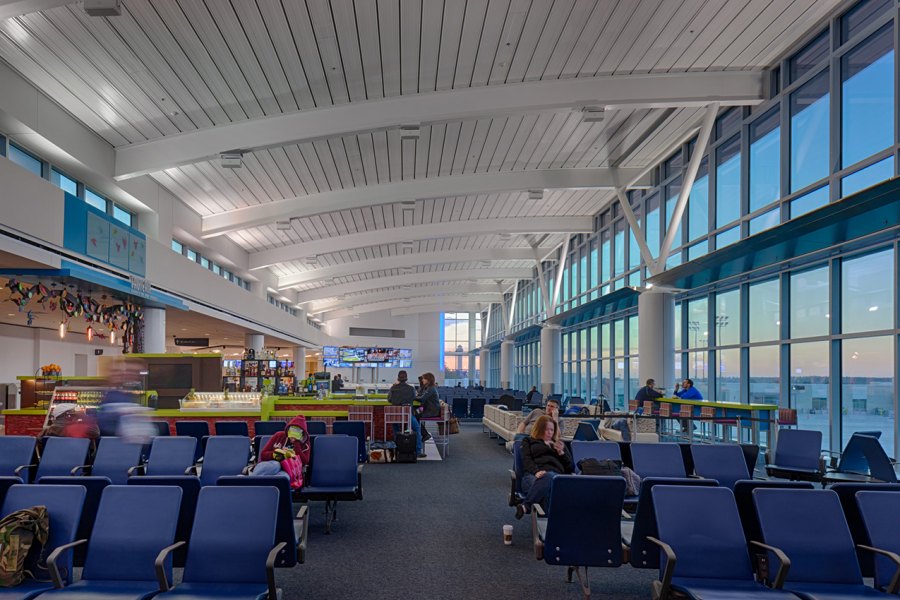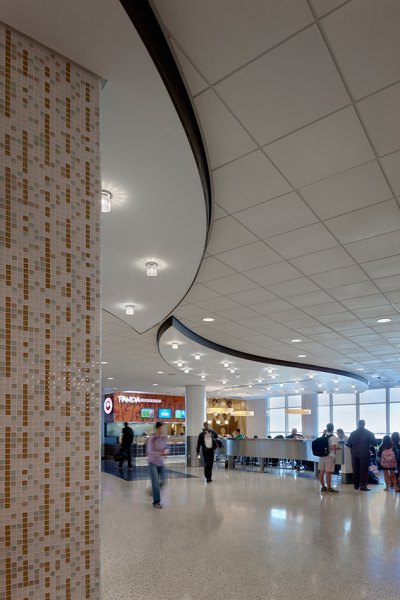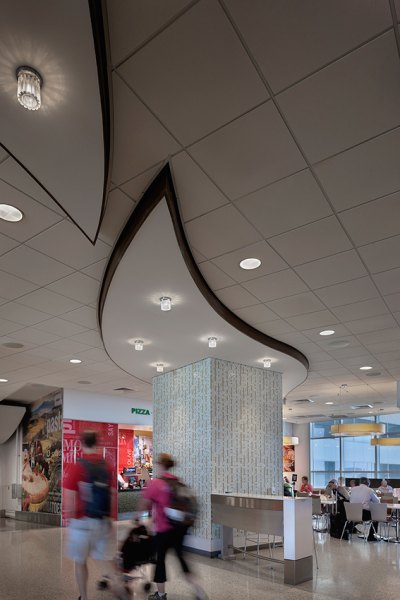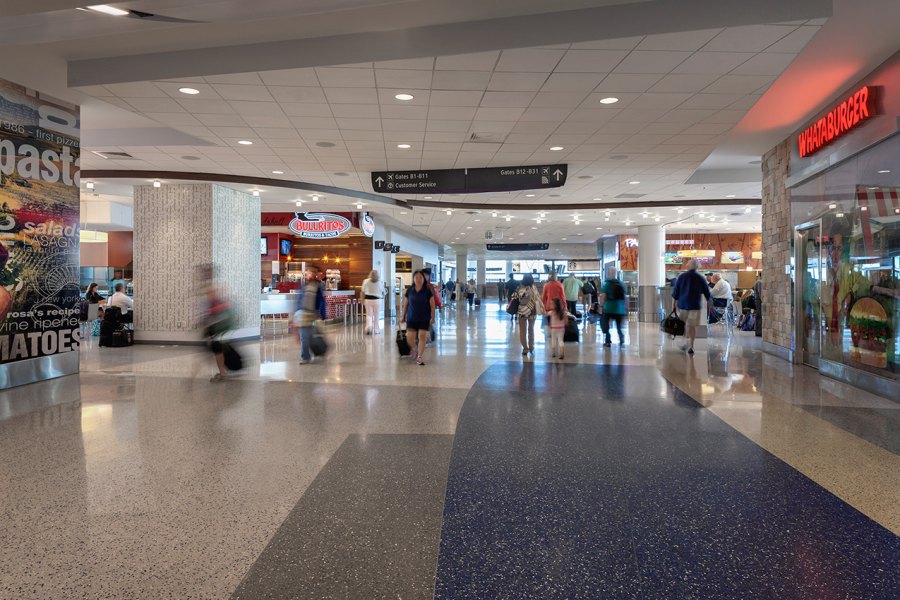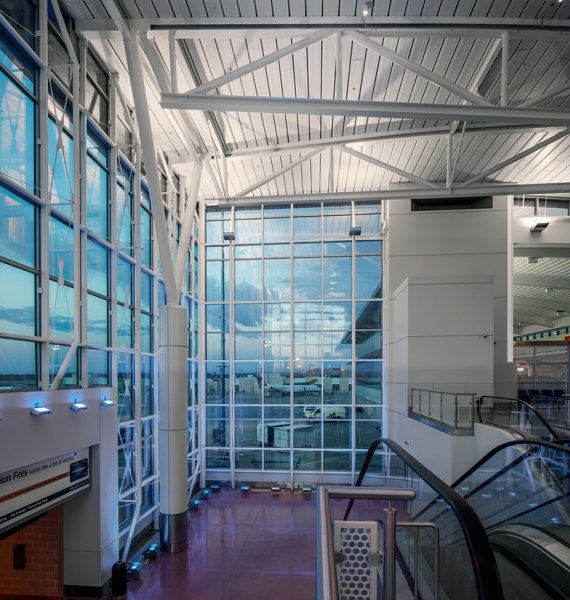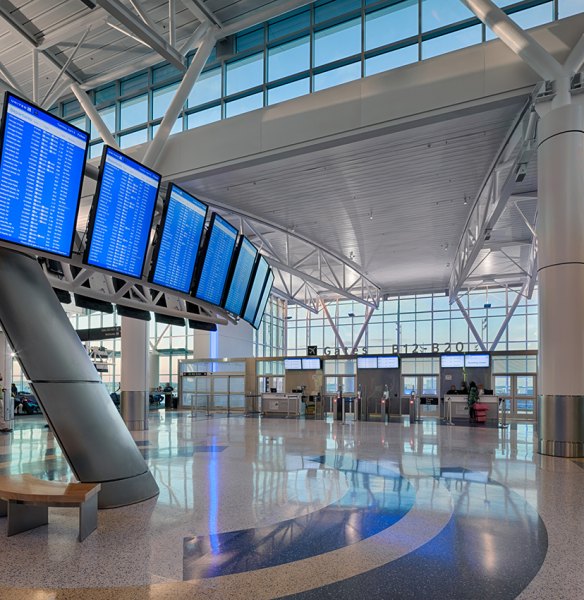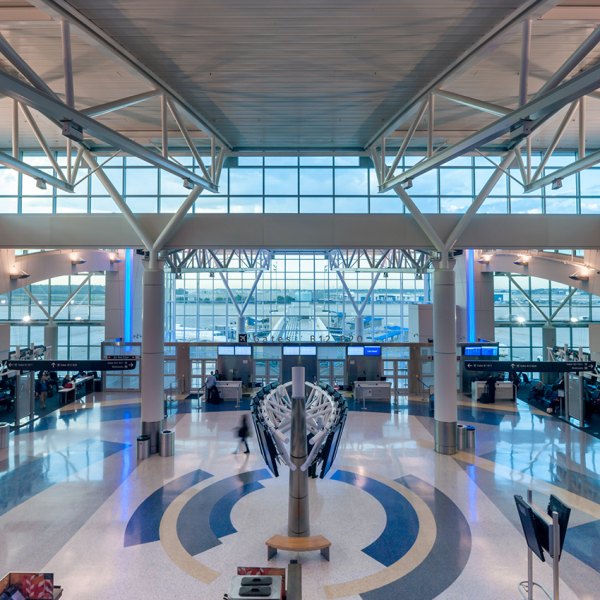 United Terminal B South Concourse at George Bush Intercontinental Airport (IAH)
This $149 million LEED Silver terminal redefined the traveler experience in George Bush Intercontinental Airport's South Concourse.
Designed to replace the original concourse built in 1966, this state-of-the-art facility signals a new era at IAH. Travelers passing through the South Concourse experience an atmosphere representative of the unique culture and sophistication of Houston today.
At 225,000 square feet, the new concourse is four times the size of the original with twice the seating. While the former concourse had just two vendors, the new facility offers 17 local and national dining and retail vendors. The terminal features stunning architectural elements and treats travelers to a contemporary, entertaining environment filled with lively music and natural lighting.
After clearing Terminal B security, travelers access South Concourse flights through the 95-foot-wide concessions mall, which is built into a bridging element that overlooks the airfield and roadway below. The ambiance continues in the stunning central atrium and hold room areas, with 34-foot ceilings and 28-foot exterior glass walls offering panoramic airfield views.
The project consolidated most of United Airlines' regional jet operations to the new concourse, which now supports more than 300 daily flights.
PGAL also reconfigured the airfield apron facilities to increase efficiency and capacity. While considered innovative in 1966, the original configuration of the flight pod structures needed modernization. PGAL provided nearly twice the previous number of gates with three piers, each docking 10 planes.
Features Include:
$149 million, 225,000-square-foot, LEED Silver terminal
95-foot-wide concessions mall
Central atrium and hold room areas with 34-foot ceilings and 28-foot exterior glass walls offering panoramic airfield views
Reconfigured flight pod structures with three piers, each docking 10 planes