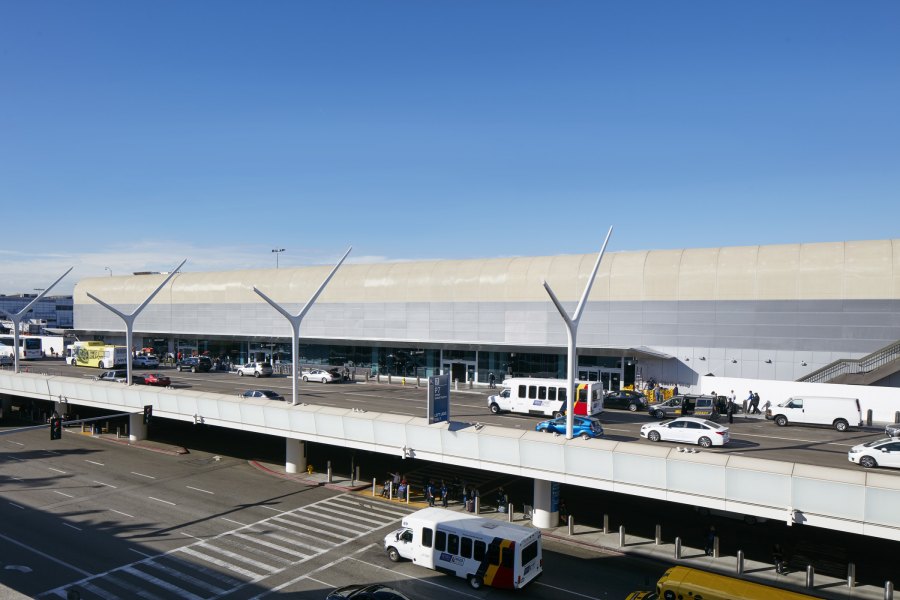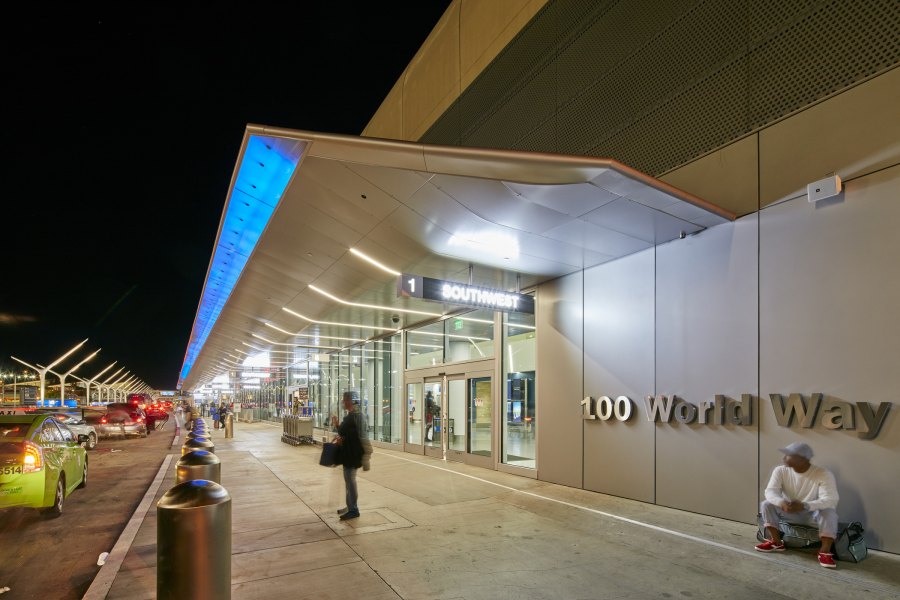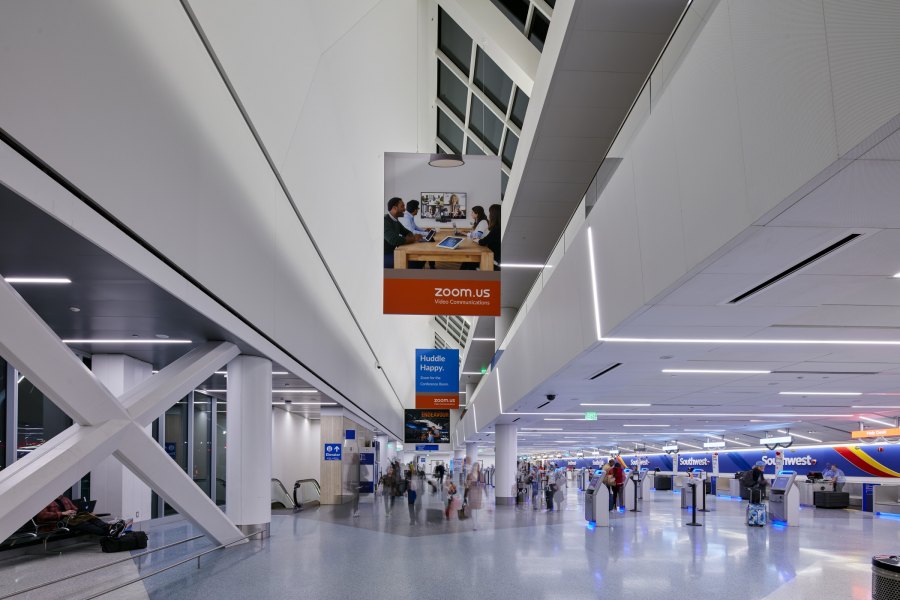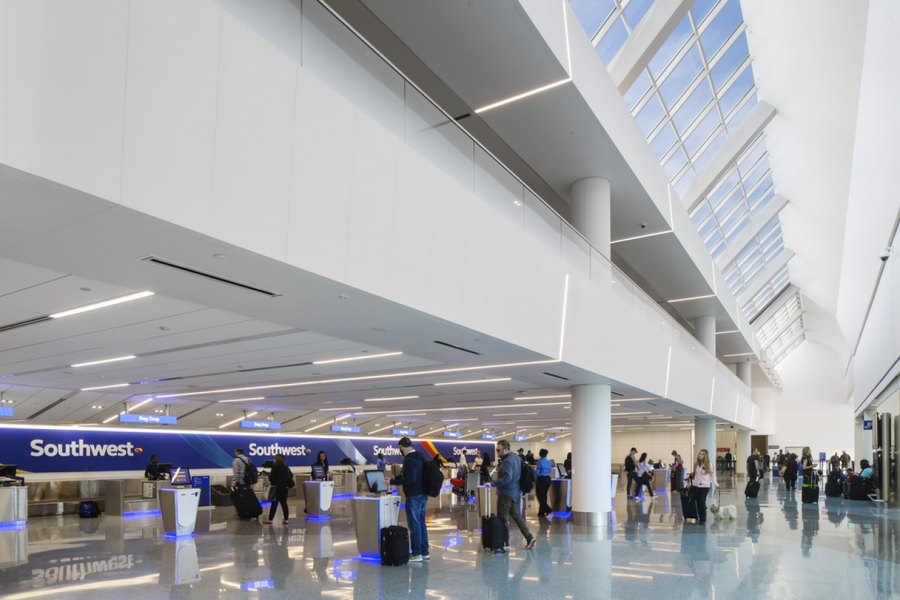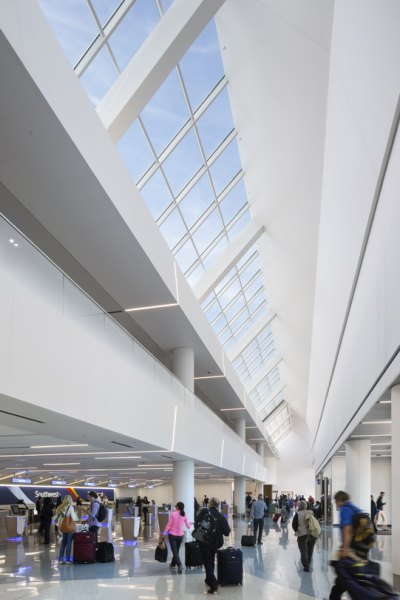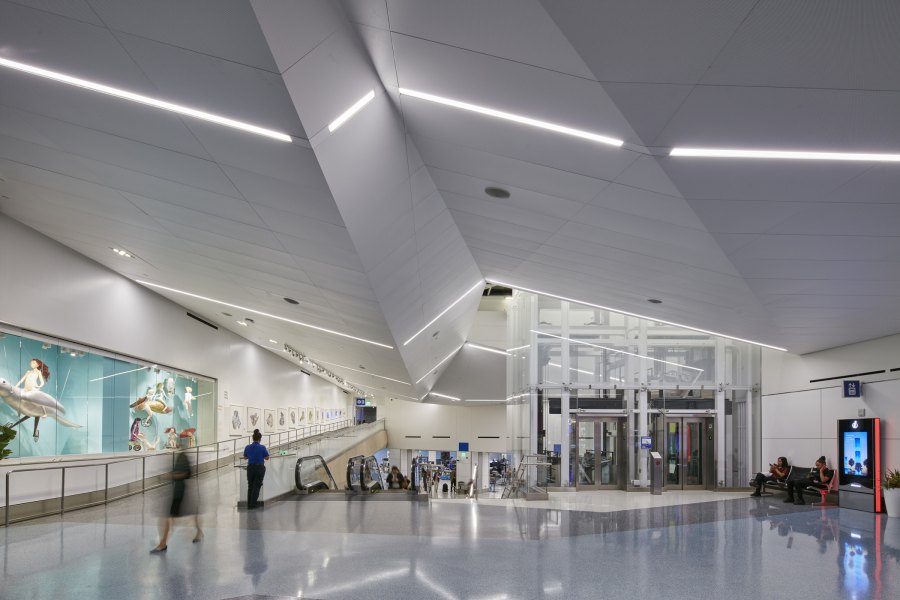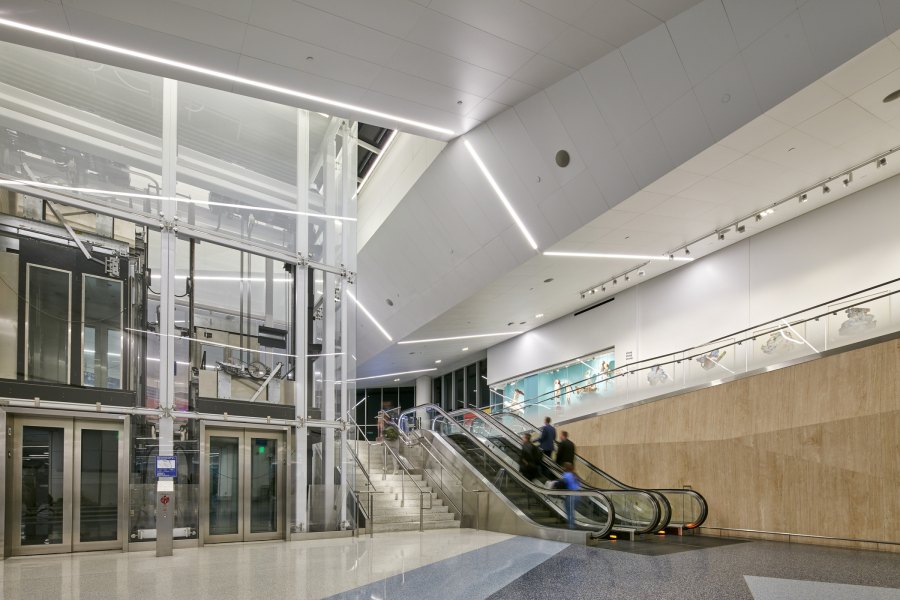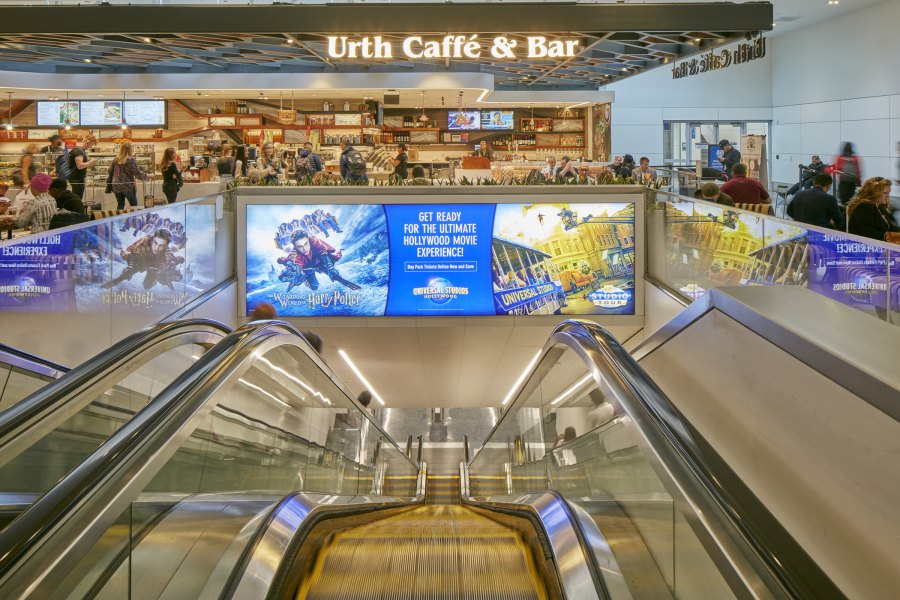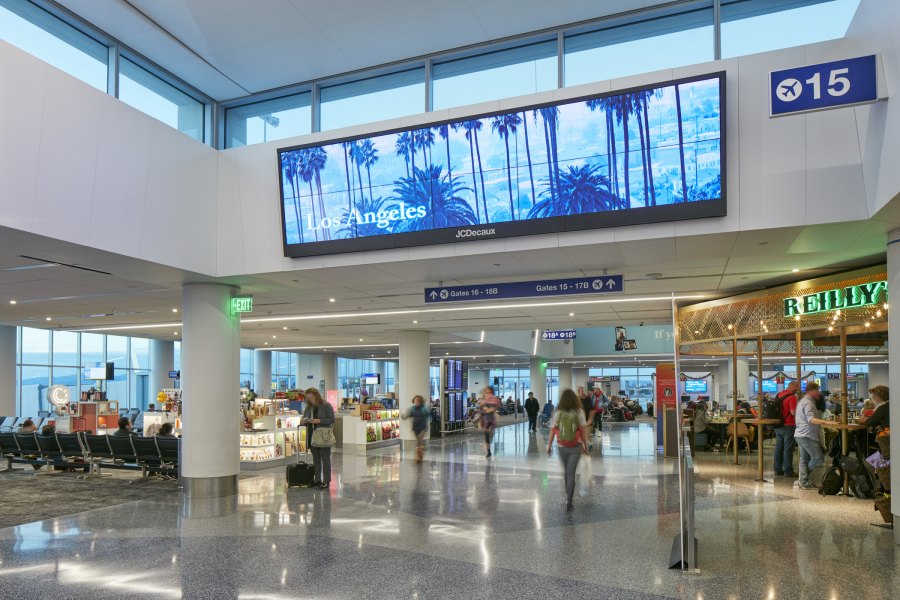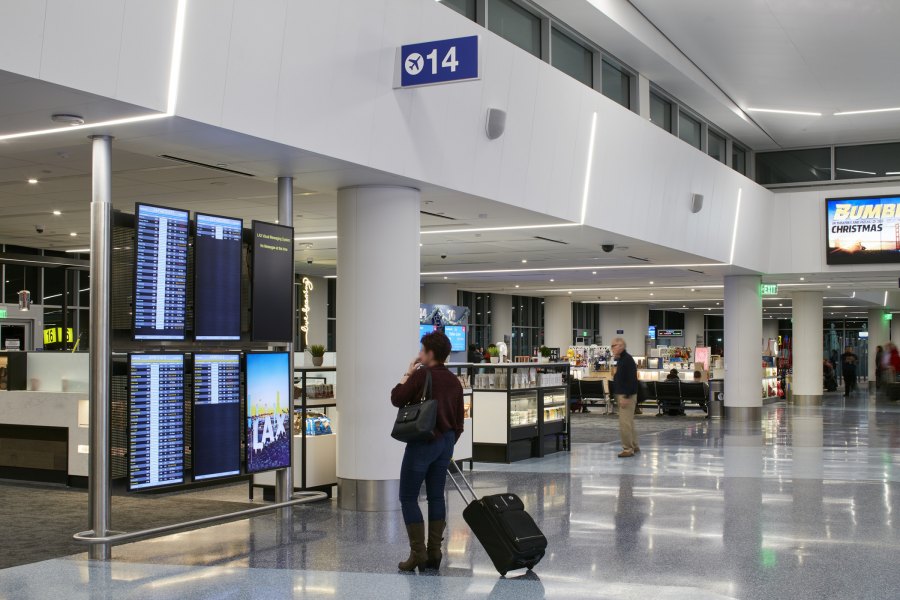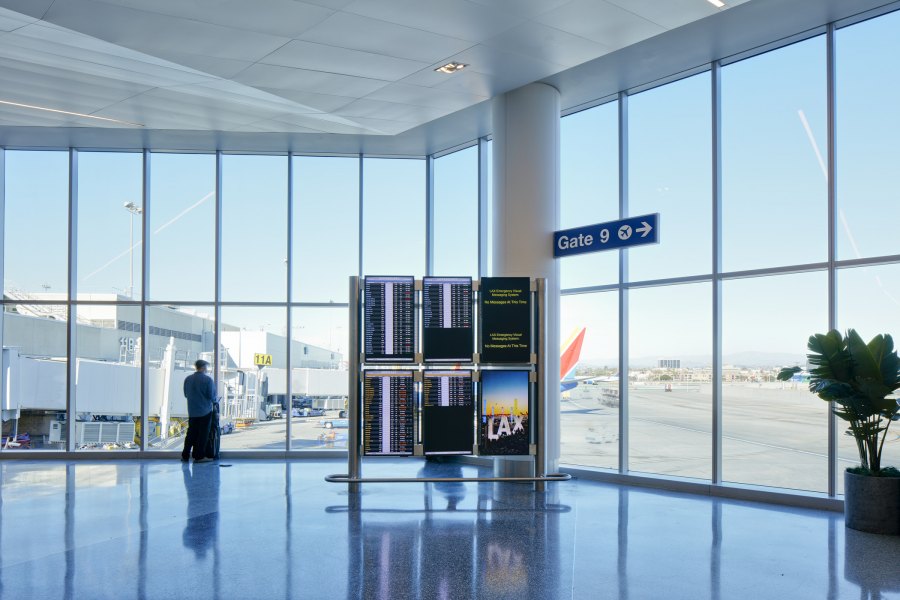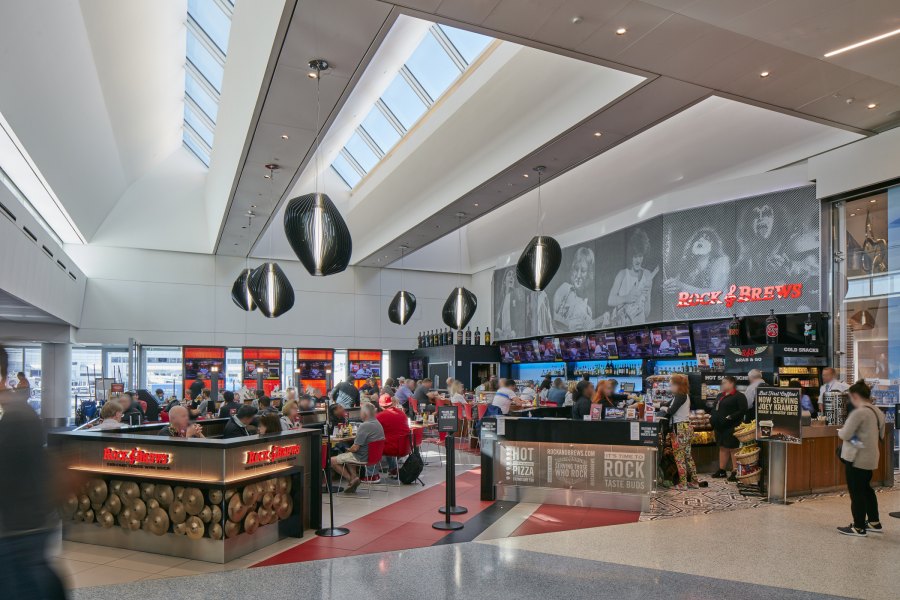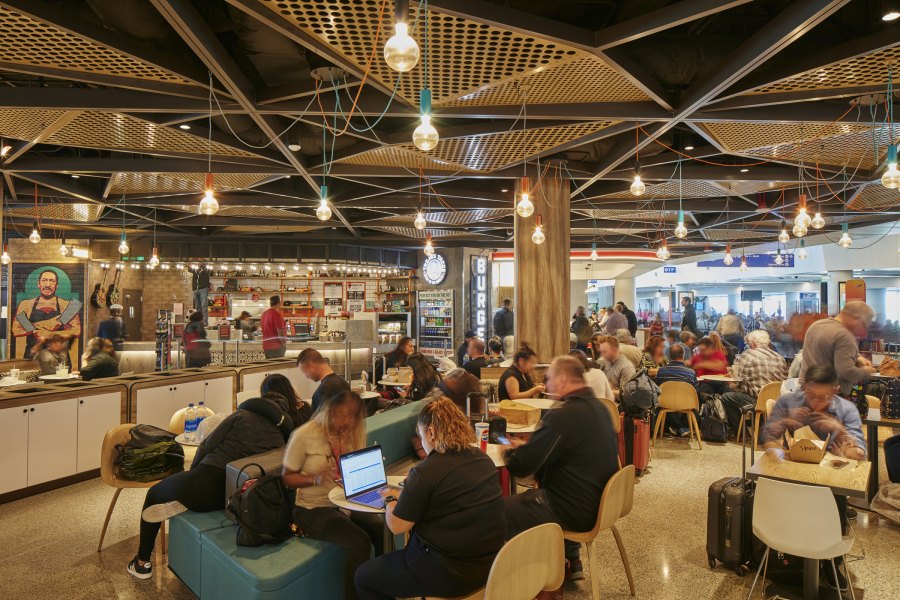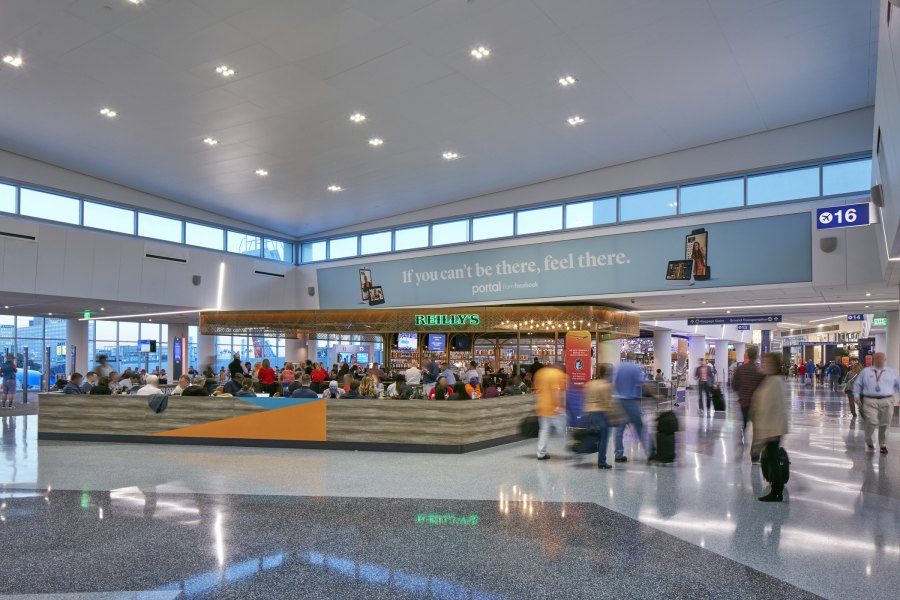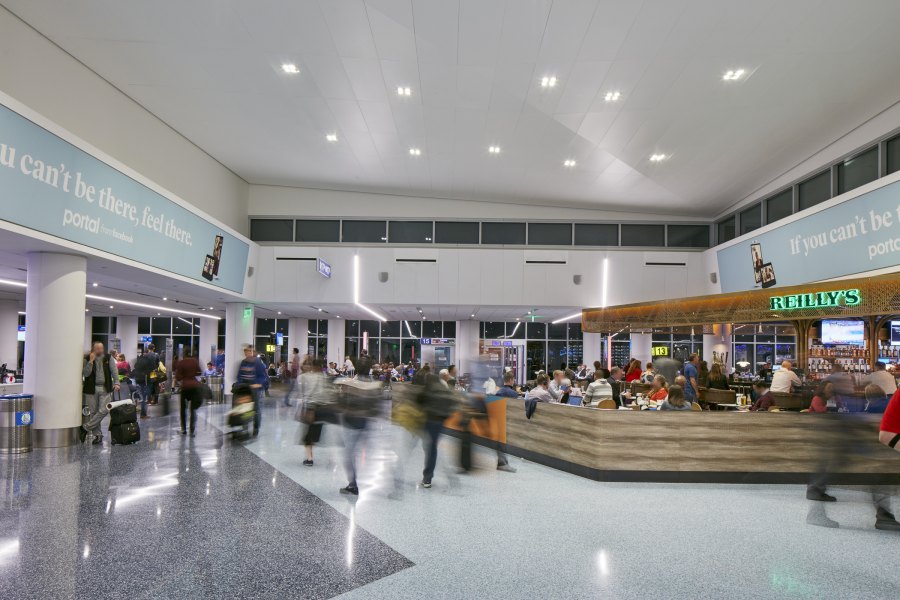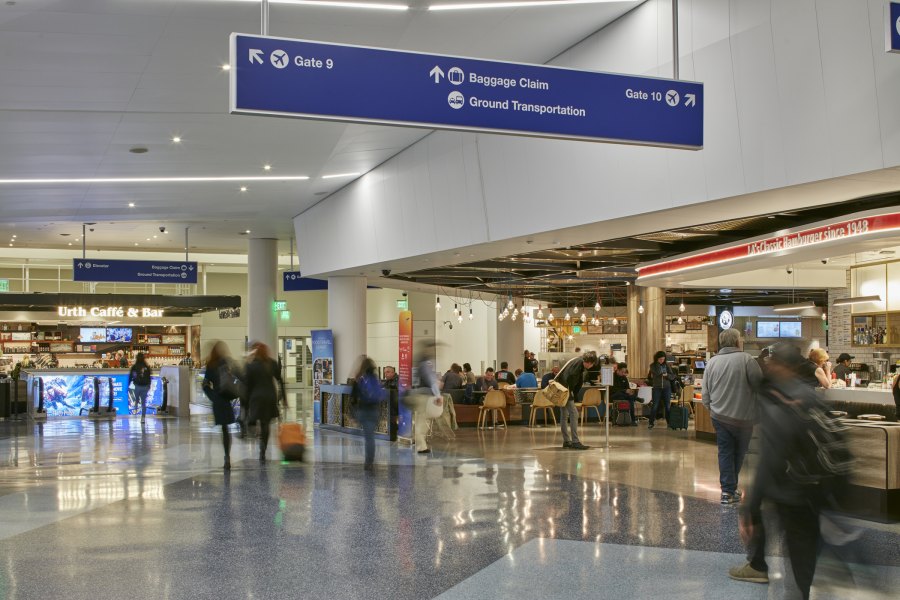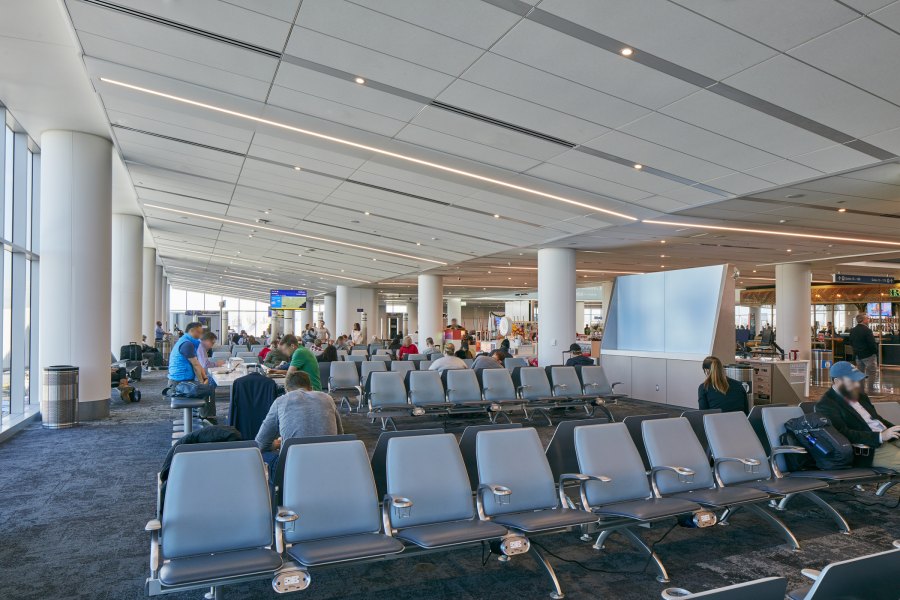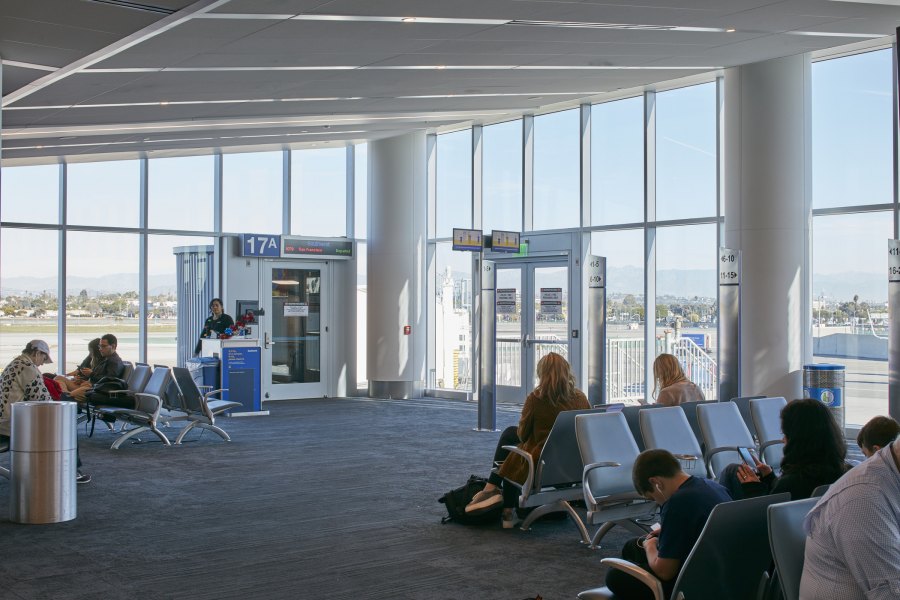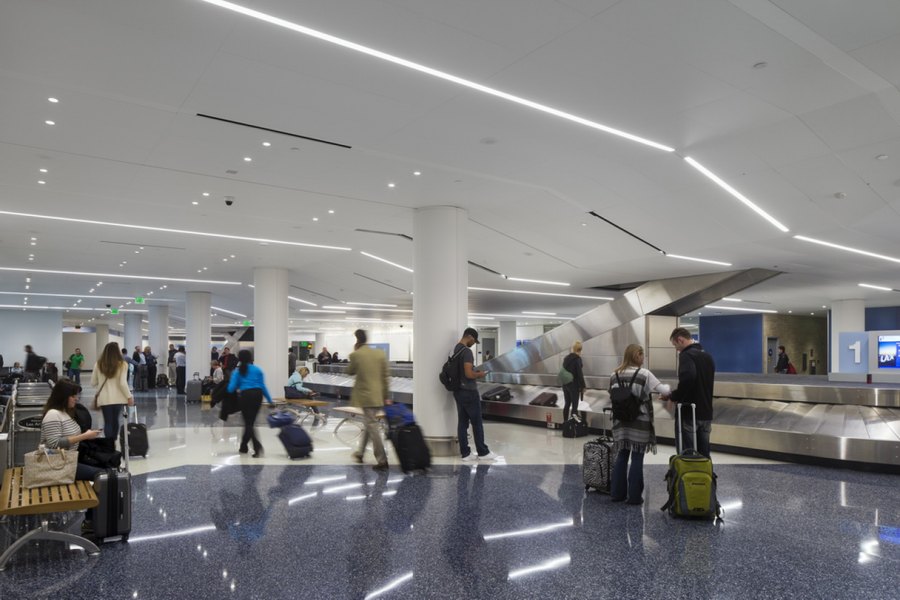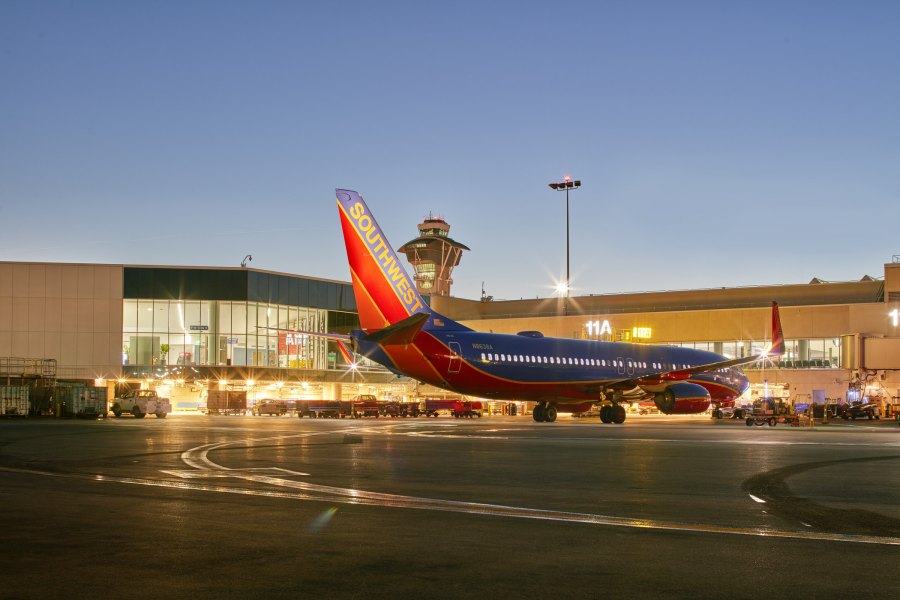 Terminal 1 Modernization at Los Angeles International Airport (LAX)
Part of a $7.3 billion Los Angeles International Airport capital improvement program, the $508 million Terminal 1 renovation and improvement project expanded and upgraded facilities for Southwest Airlines operations.
The updates create a smoother, more intuitive passenger-centered experience in the 346,000-square-foot terminal.
The terminal's entrance, ticket counters, and Skycap operations were moved from the east end of the building to the west side to ease traffic congestion — a problem motorists frequently encountered when entering the central terminal area at peak travel times.
A reprogrammed departures and arrivals level features a "Lobby of the Future," which includes self check-in and self-tag bag drop kiosks, a 12-lane security screening checkpoint, two large bag claim devices, and a high-speed in-line screening baggage handling system. Combined, these features help to make departure and arrivals systems more balanced and efficient both curbside and within the terminal.
Once through security, passengers experience a bright, modern concourse. Twelve gates feature new, enlarged, light-filled hold rooms with integrated concessions and passenger amenities. An additional 25,000 square feet of retail and dining space highlights a variety of finishing materials and sculpted facades, nearly doubling the past concessions area.
Other improvements include enhanced lighting and daylighting, better views to the terminal exterior, improved signage, and vertical transportation. New architectural elements blend in with existing terminal treatments to effectively blur the line between existing and new building areas. To accommodate the airline's larger Boeing 737 aircraft, new passenger boarding bridges were installed, along with upgraded aircraft apron pavement, a hydrant fueling system, and electric vehicle chargers.
The project was phased to ensure continuous airport operations throughout the construction phase.
Features Include:
A "Lobby of the Future" with self check-in/self-tag bag drop kiosks, 12-lane security screening checkpoint, two large bag claim devices, and a high-speed baggage handling system
An additional 25,000 square feet of retail and dining space
Enhanced lighting and daylighting, better views to the terminal exterior, improved signage, and vertical transportation