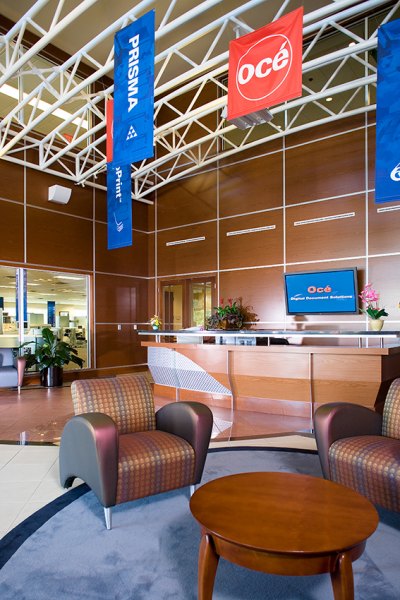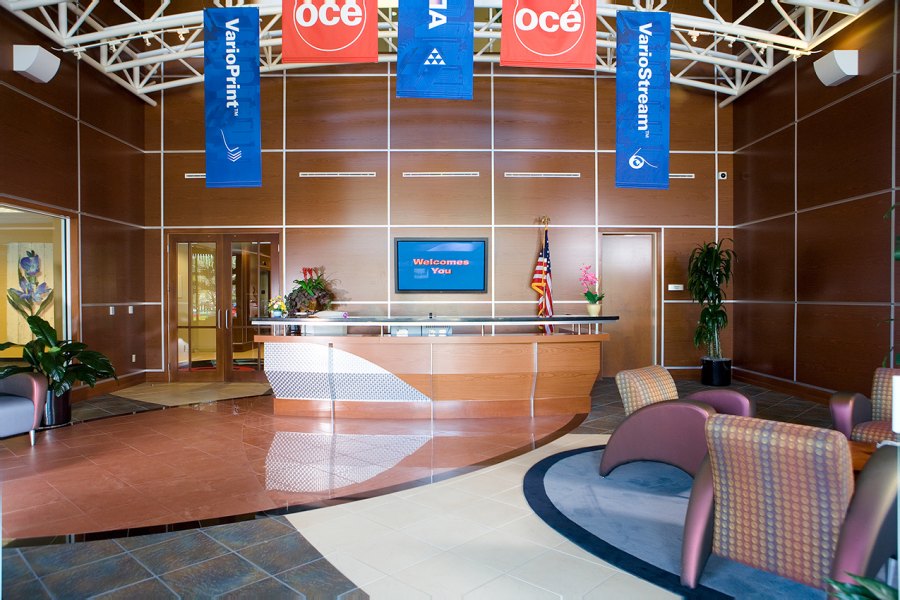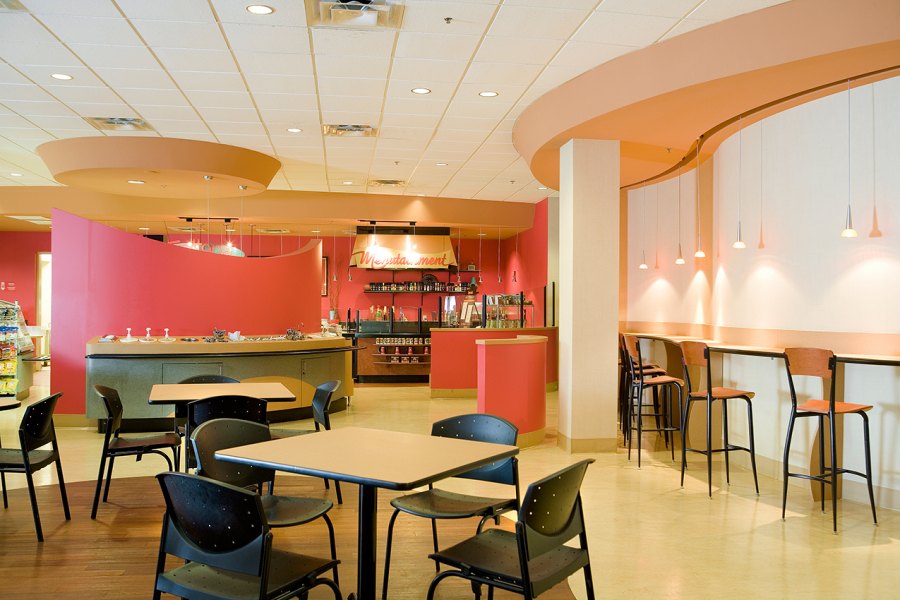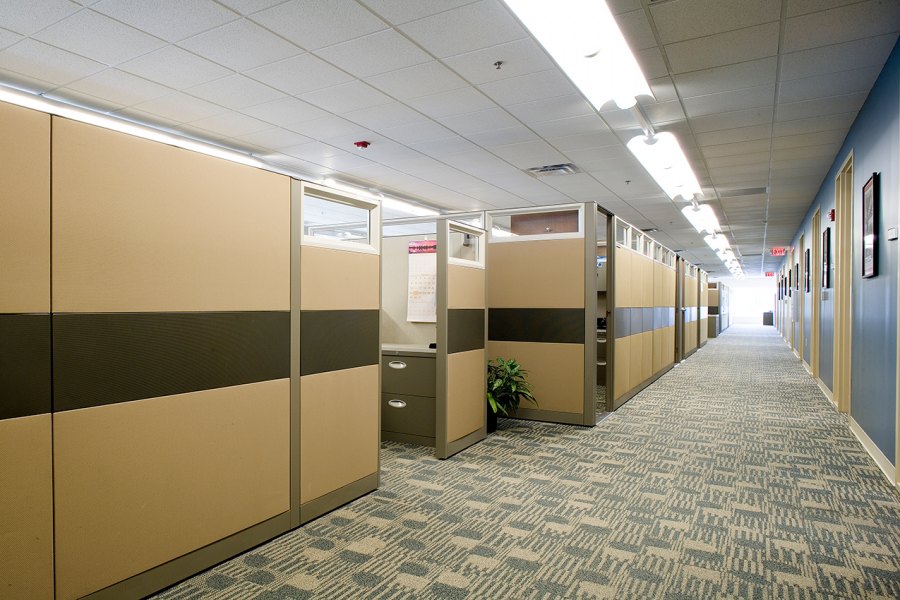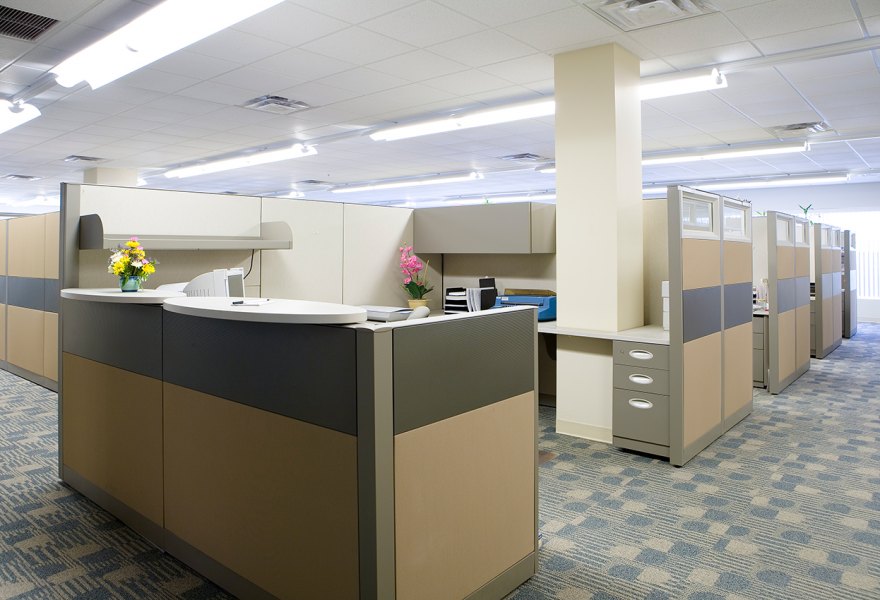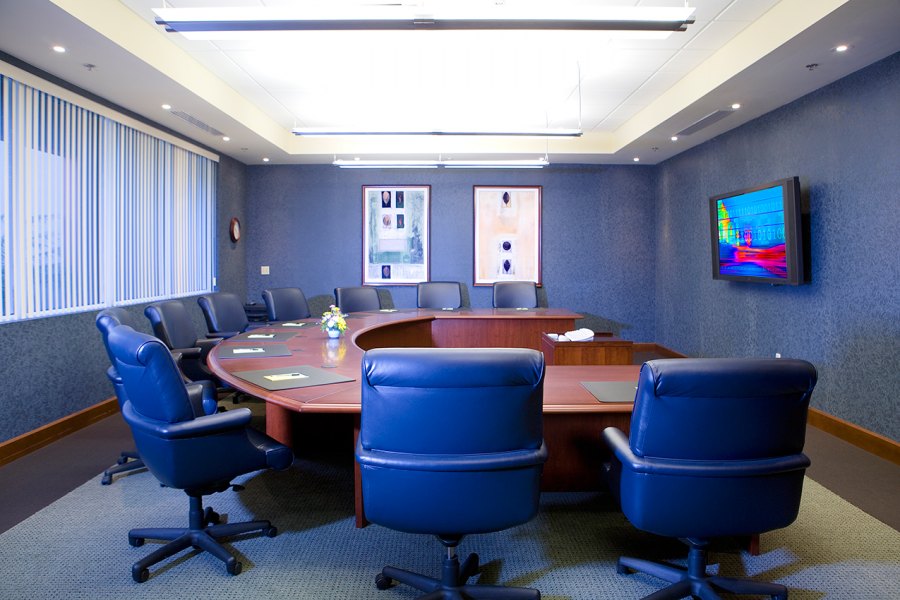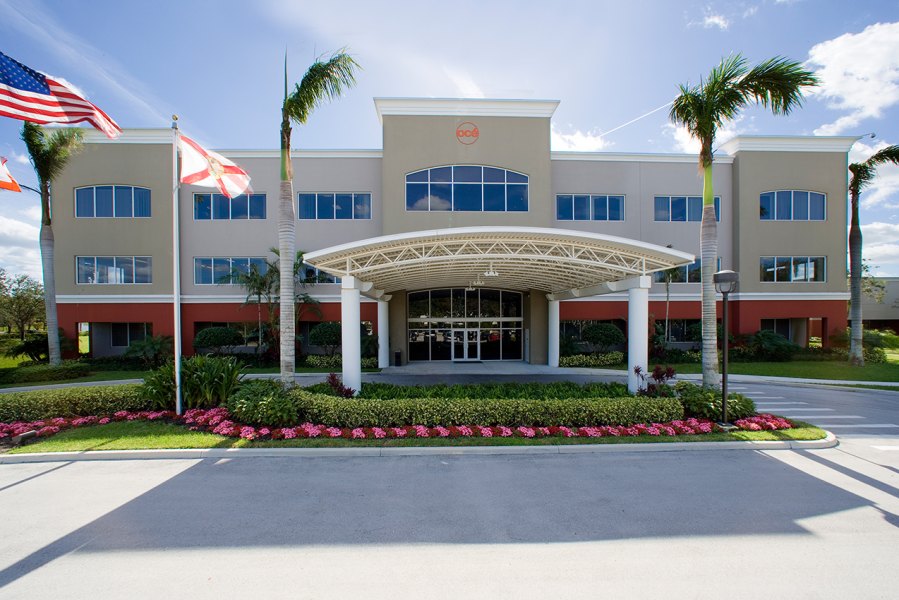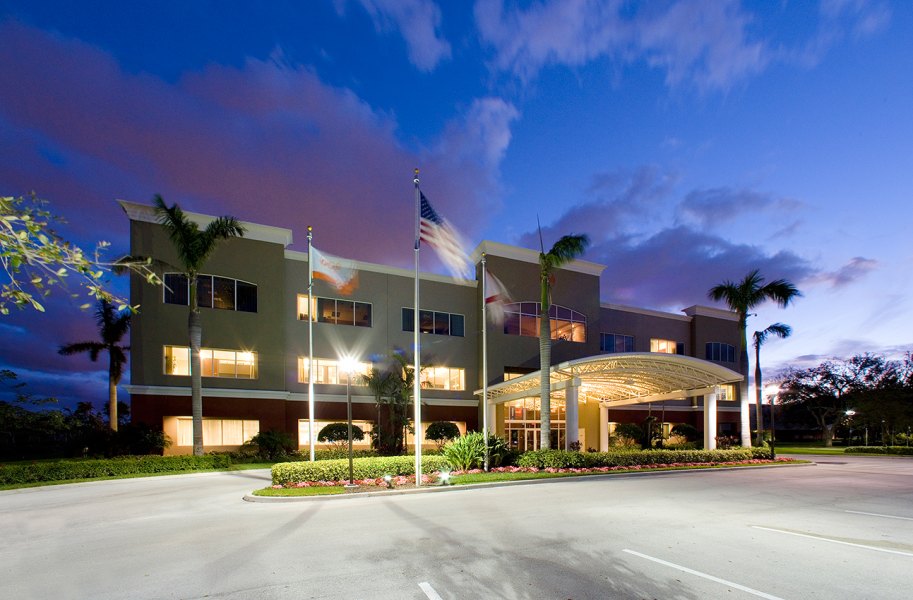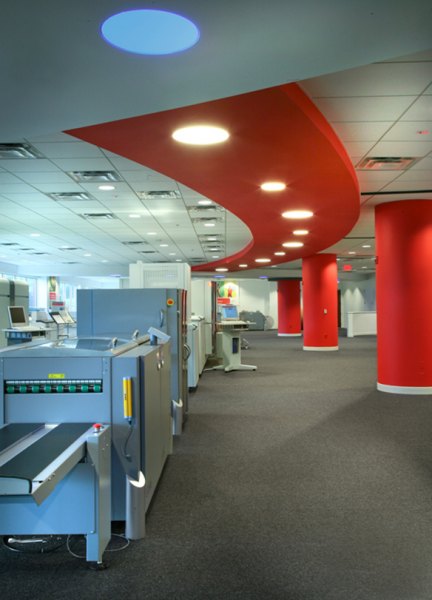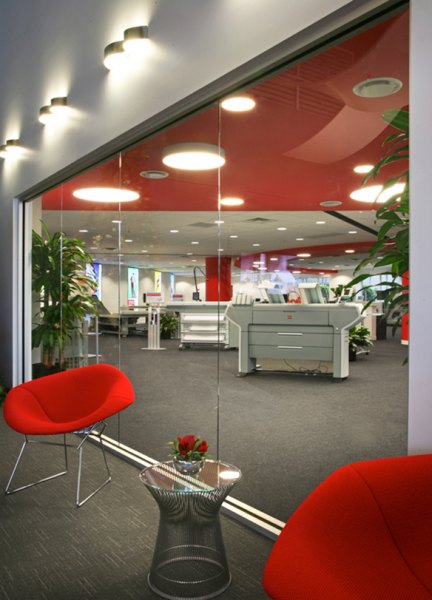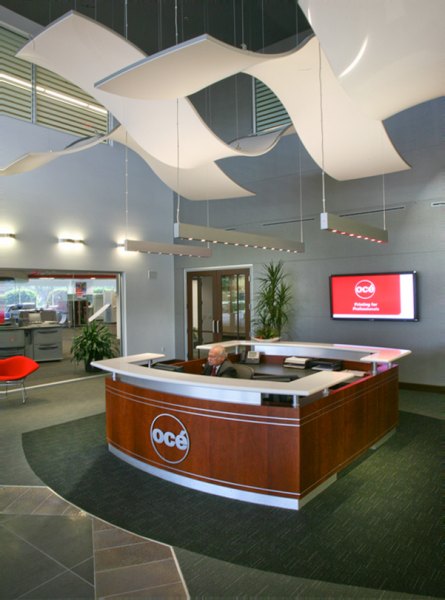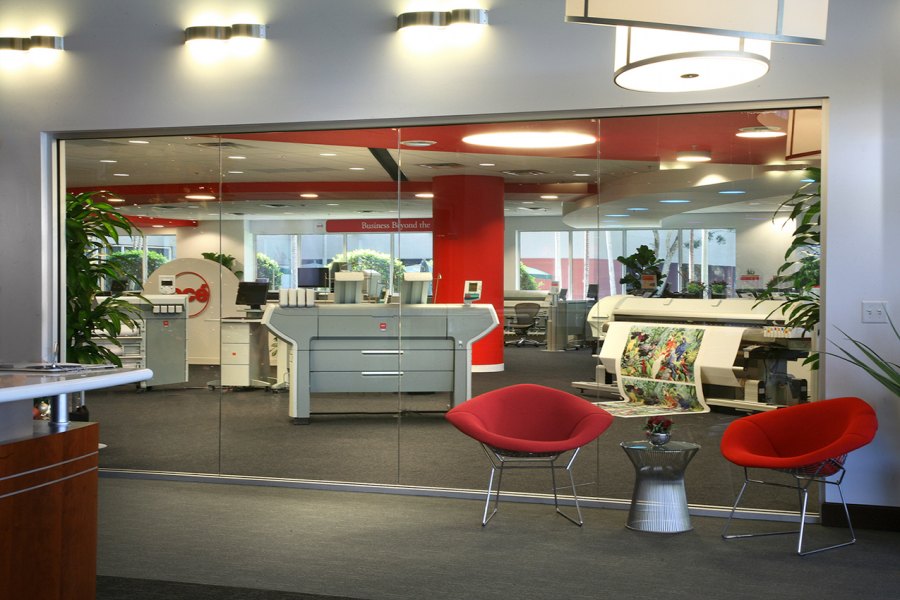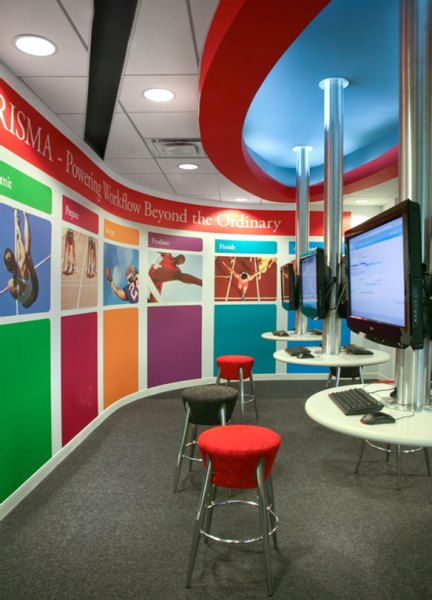 Océ USA
PGAL gutted and renovated the Océ Printing Systems Regional Headquarters in Boca Raton, Florida, designing a new spatial layout to improve circulation, sales, and productivity.
The first floor improvements, a total of approximately 20,000 square feet, included a new reception lobby, two demonstration rooms, and video and software showrooms. Additional first floor features include a high-output production area (Jet Stream Room), executive meeting rooms, an executive dining room, and a café reconfiguration. The lobby, demonstration, and showrooms were designed for high-energy marketability.
Colors are rich, products are displayed with dynamic exhibit lighting for added punch, and furnishings are multifunctional. The conference rooms can be combined as a single training room or partitioned into "war" rooms or sales, negotiations, and contract areas. Acoustics were critically important in both the conference rooms and the showroom. Multiple lighting controls provide flexibility for pre-set activities, and raised-floor areas allow for new equipment displays. The café and dining room were designed with function, form, and aesthetic appeal in mind.
The project was designed and built in phases to minimize disruption to existing functions within the building. PGAL's services included programming, space planning, existing facilities/re-use surveys, architecture, interior design, MEP and fire protection, and record documents.
Features Include:
New reception lobby, two demonstration rooms, video and software showrooms, high-output production area (Jet Stream Room), executive meeting rooms, an executive dining room, and a café reconfiguration
Dynamic exhibit lighting and multifunctional furnishings
Phased design and construction to minimize disruption to existing functions within the building