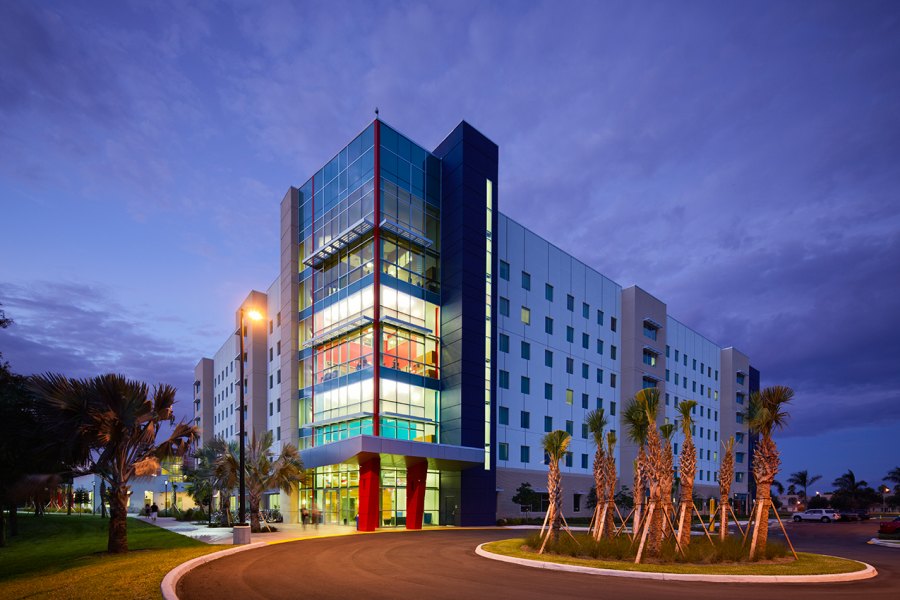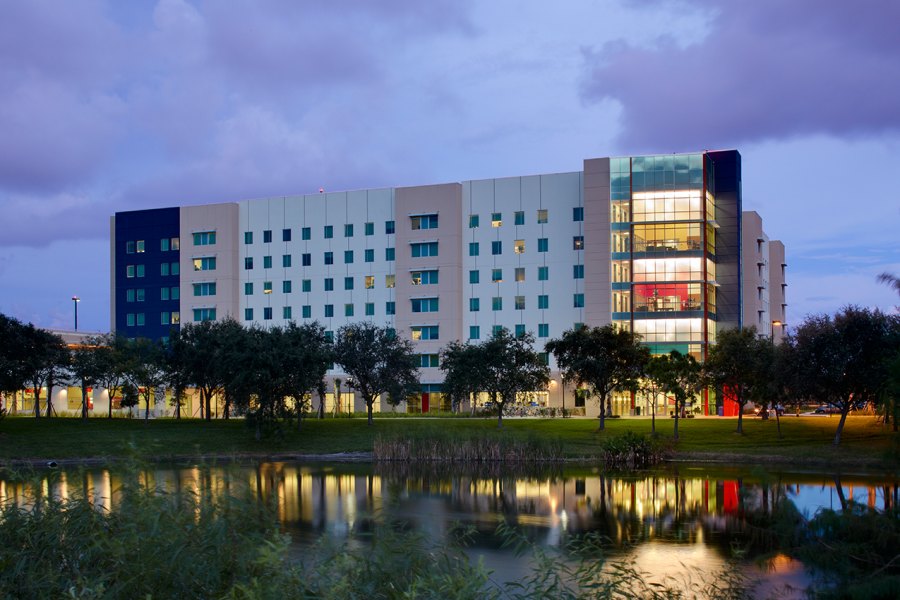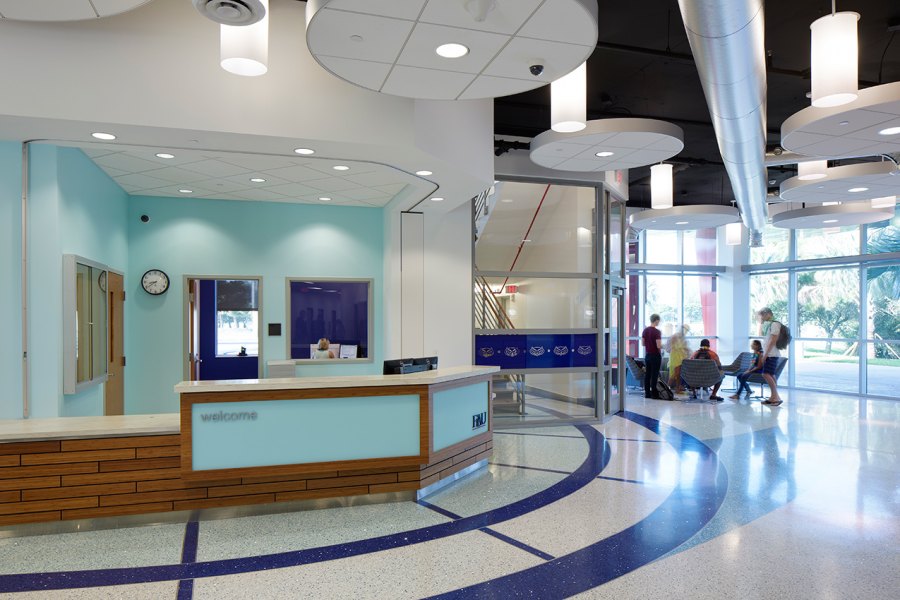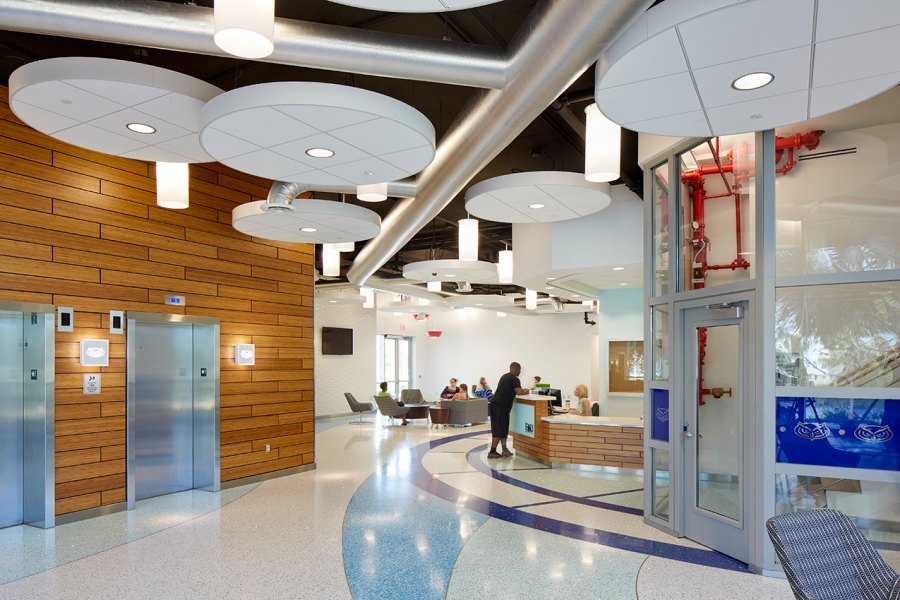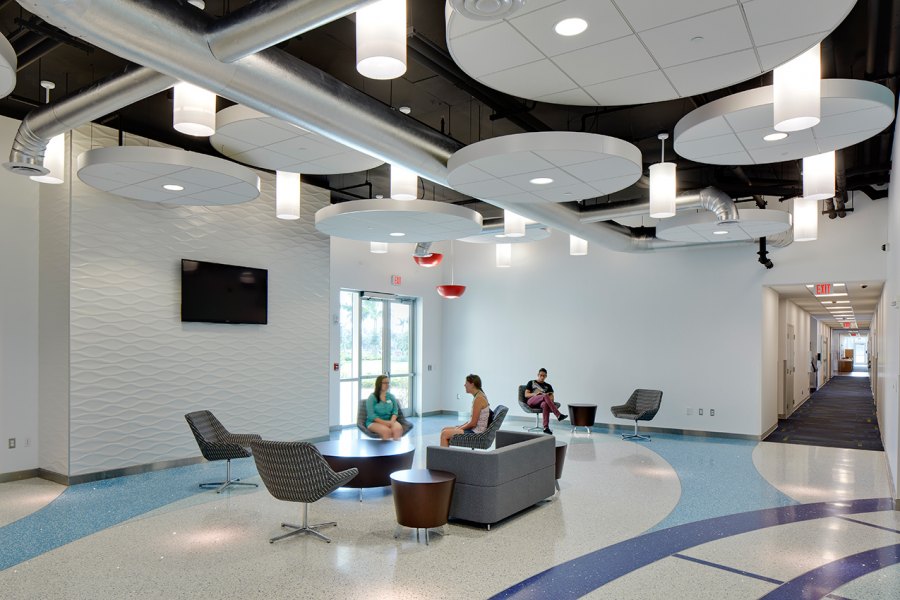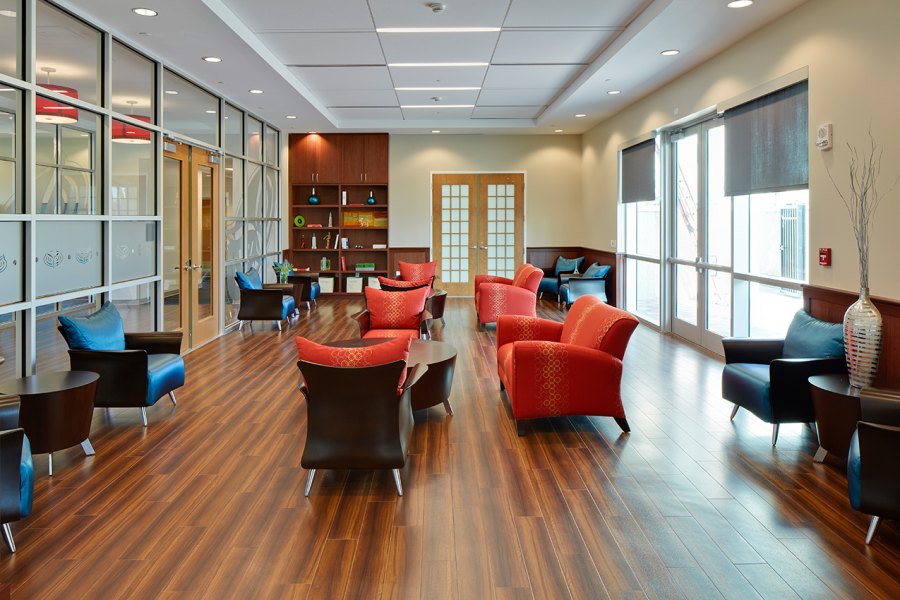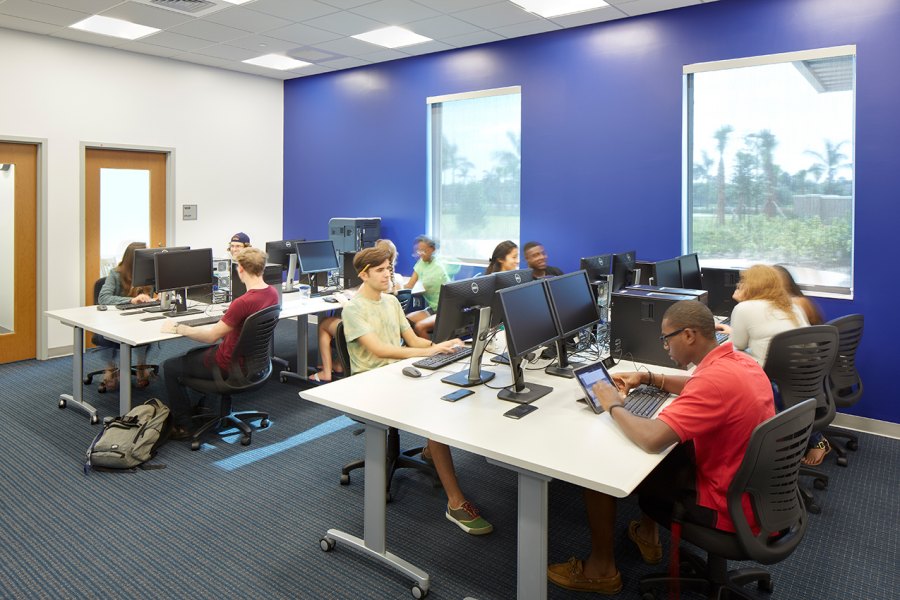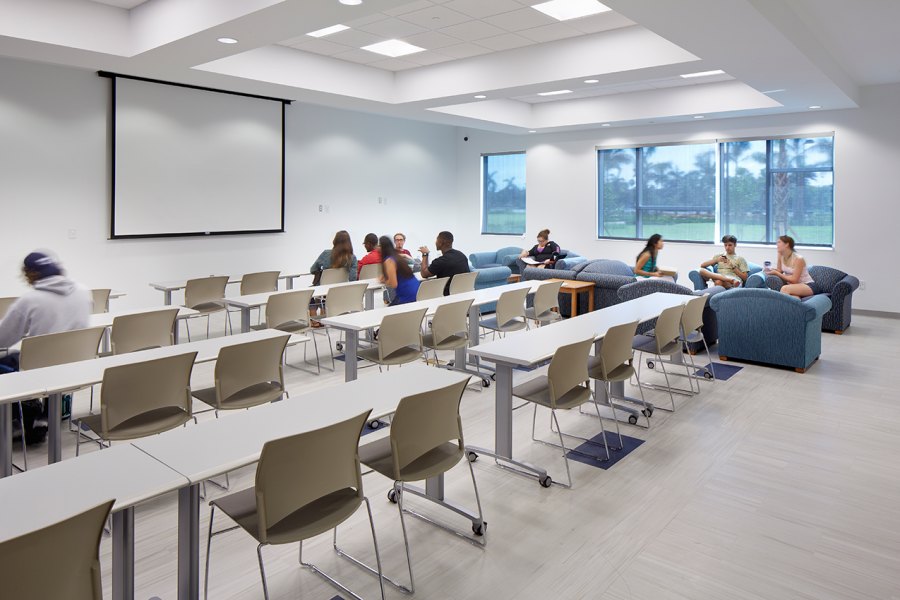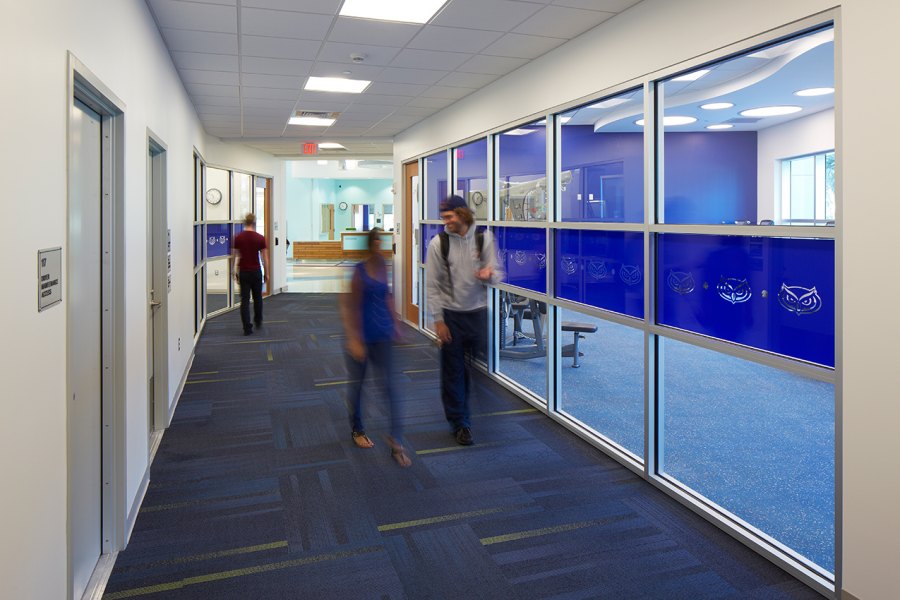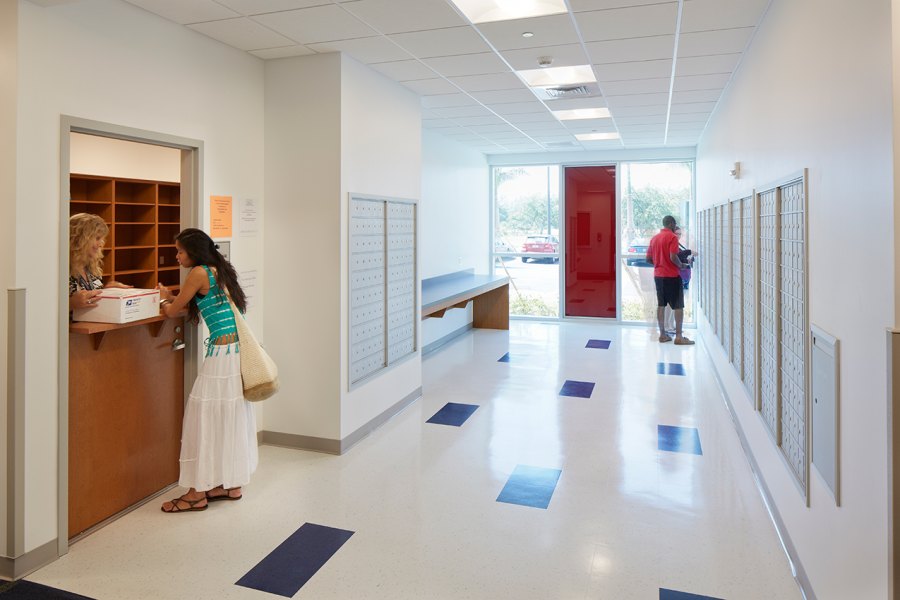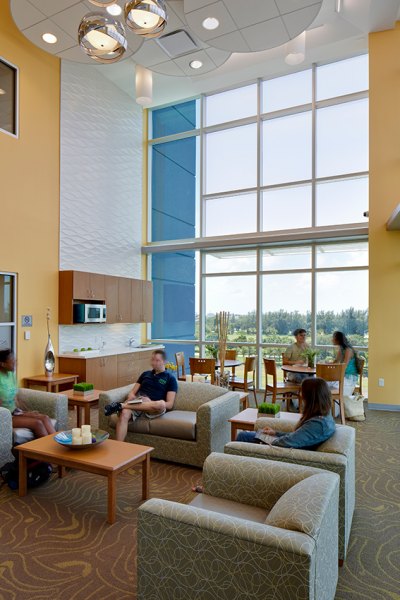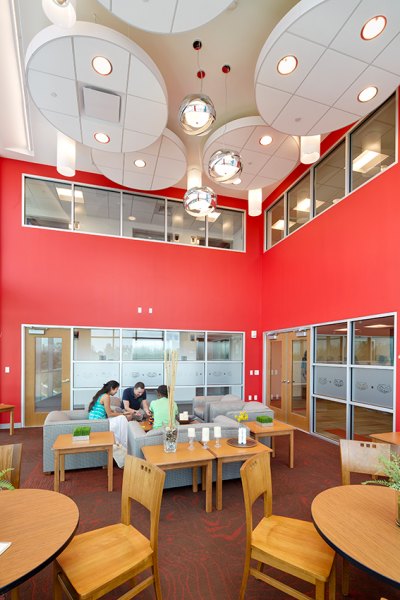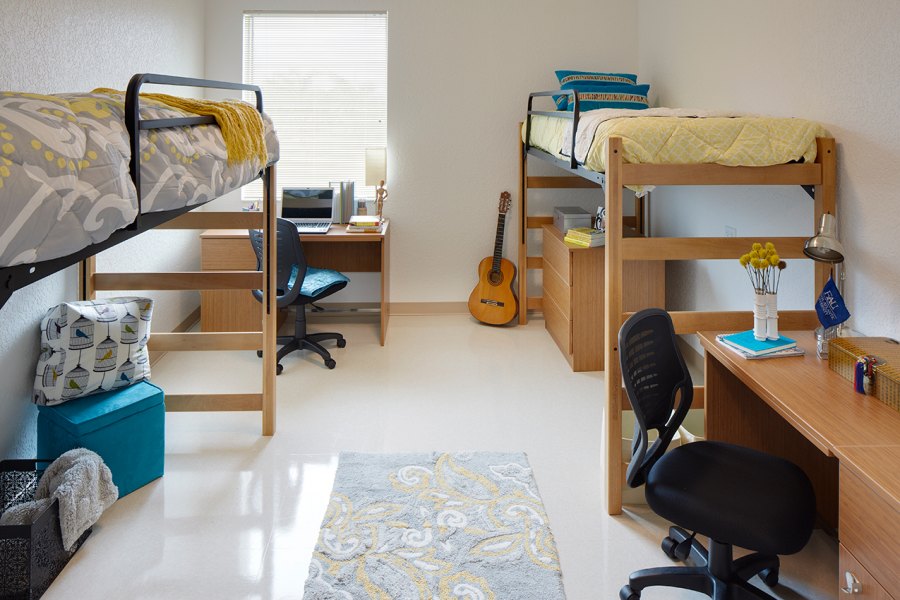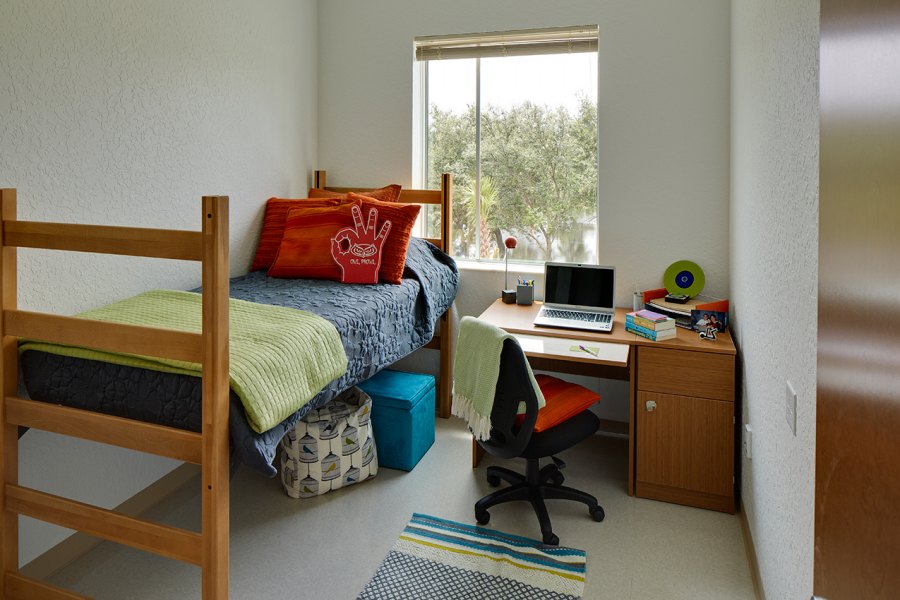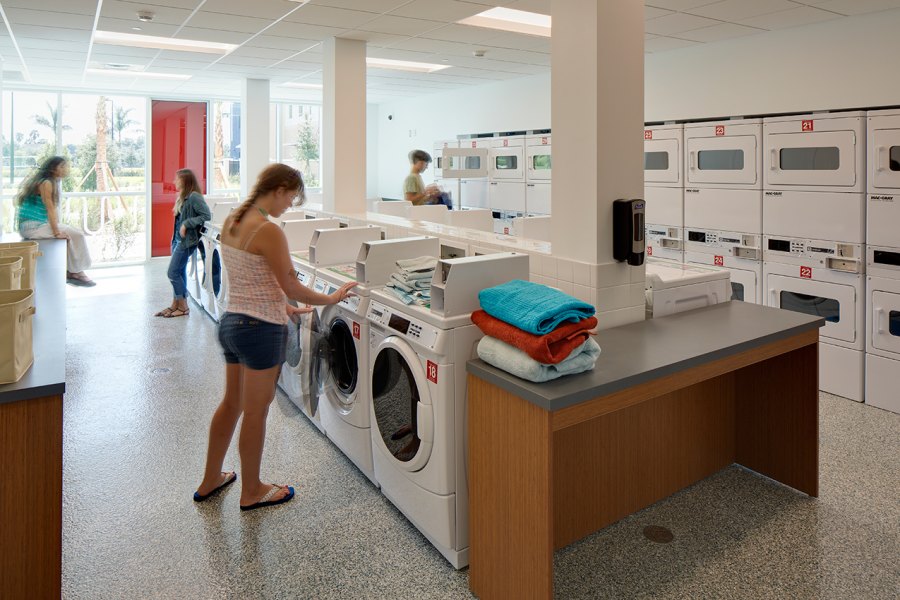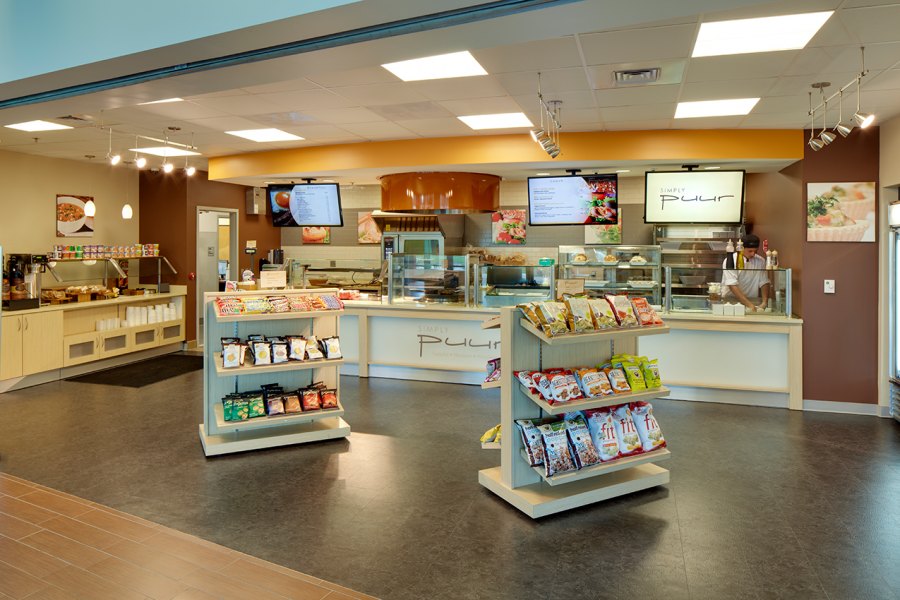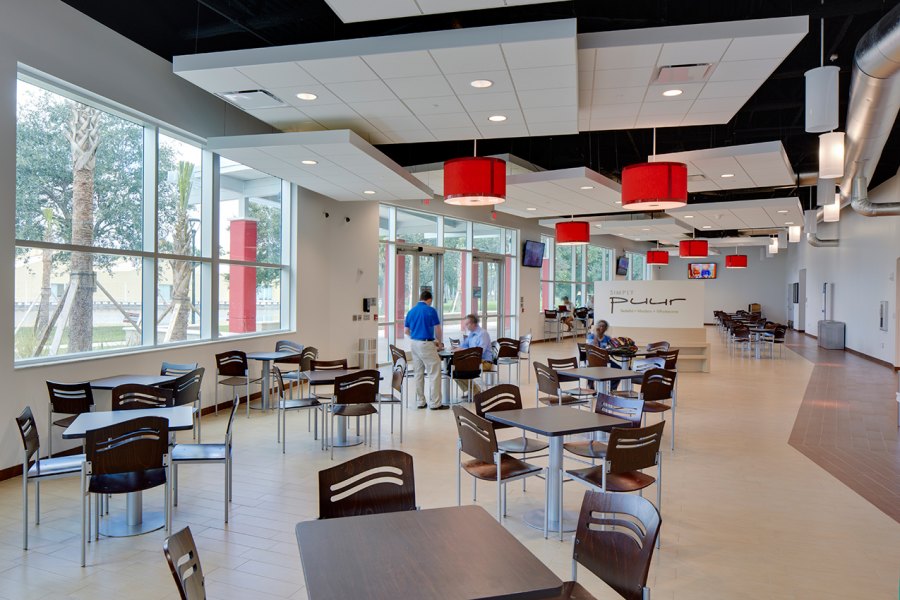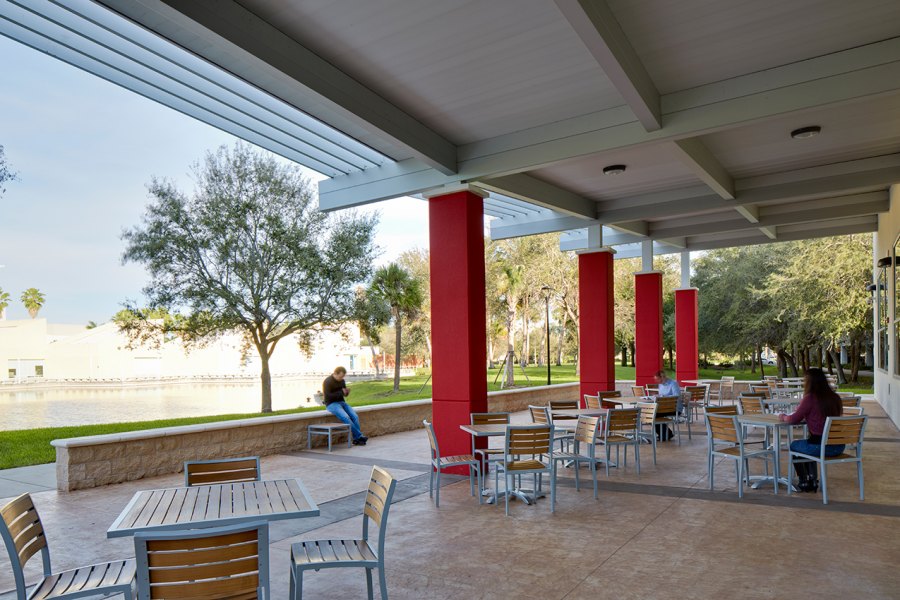 Florida Atlantic University Parliament Hall
Parliament Hall is a LEED Gold certified, 600-bed freshman hall and dining complex based on the Living Learning community concept.
PGAL designed this 188,000-square-foot freshman housing residence to be proportionally scaled within Florida Atlantic University's flagship Boca Raton Campus.
The complex includes a three-bedroom faculty-in-residence apartment, two housing staff apartments, and two classrooms located on the ground floor. A large lobby, housing offices, large multipurpose space, and study rooms are also located on the ground floor.
The suites are a mix of single- and double-occupancy rooms, including two double-bedroom and two-bath units at 625 square feet, and four single-bedroom and two-bath units at 800 square feet each.
The 12,000-square-foot dining room features clerestory windows showcasing the adjacent lakefront. The hall's laundry facilities, fitness center, outdoor courtyard, volleyball court, and barbecue area were designed to facilitate informal social interaction.
The first phase of this project was to relocate utilities and parking on a compact site to allow for construction of the 600-bed facility. The residence hall was completed on a fast-track construction basis.
Features Include:
188,000-square-foot freshman housing residence with classrooms, lobby, housing offices, multipurpose space, and study rooms on the ground floor
600 freshman beds split into a mix of single- and double-occupancy rooms
12,000-square-foot dining room with lakefront views, laundry facilities, fitness center, outdoor courtyard, volleyball court, and barbecue area