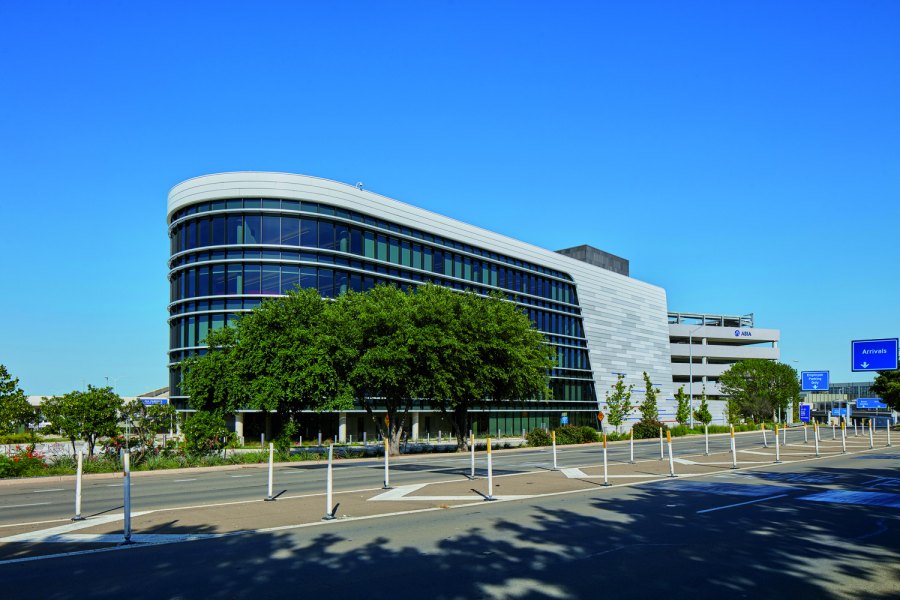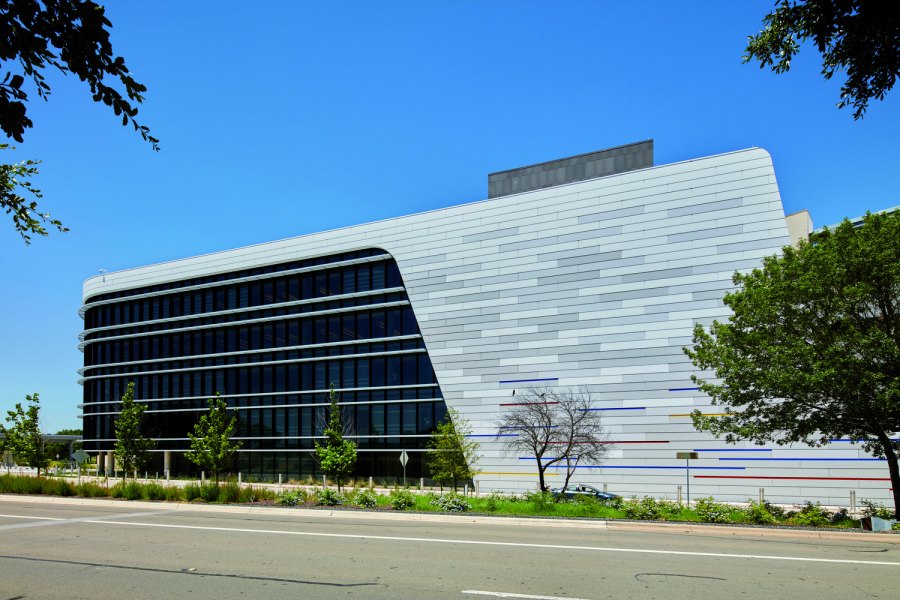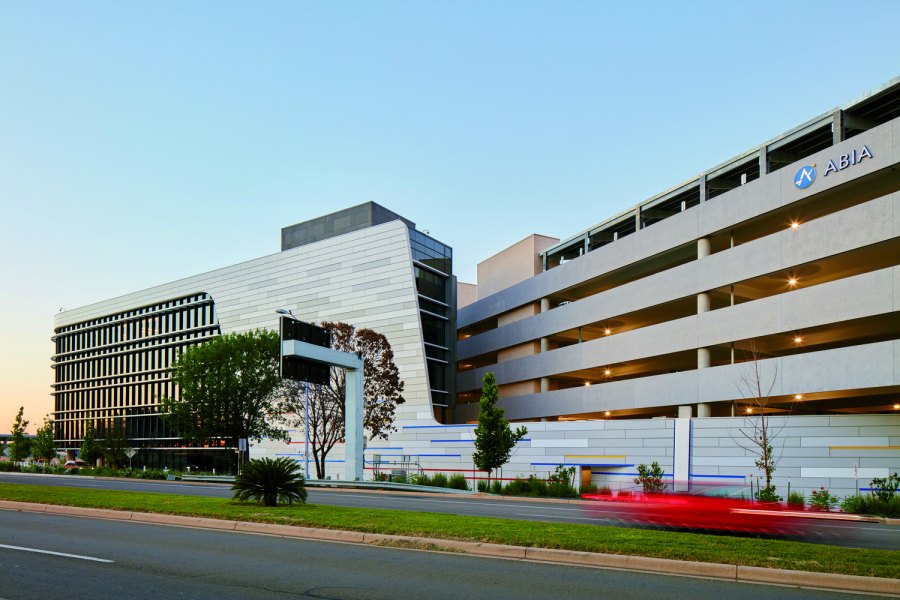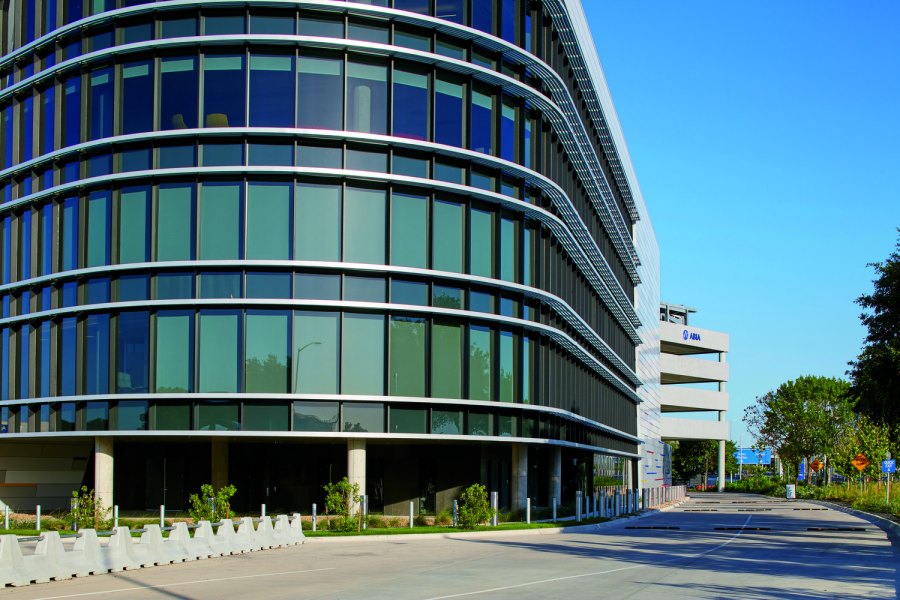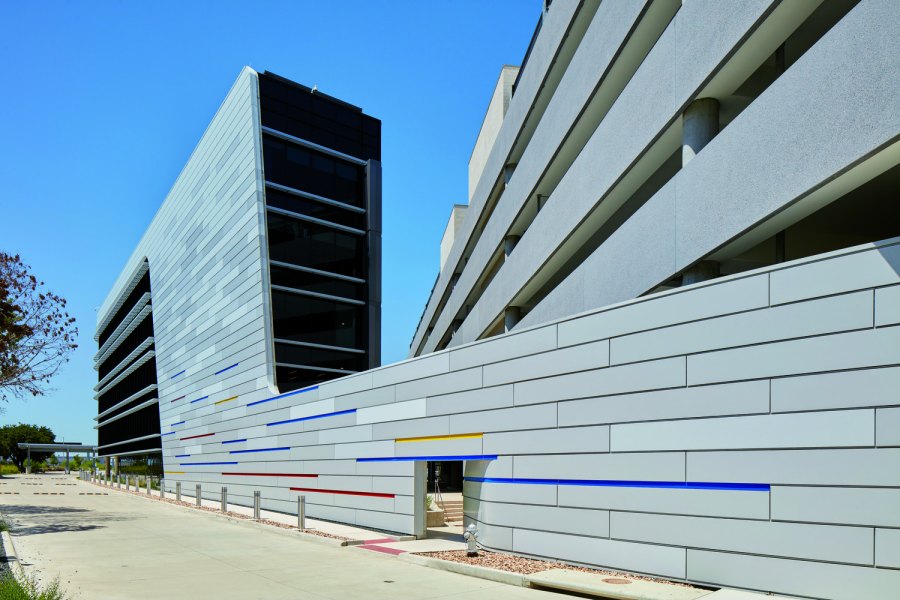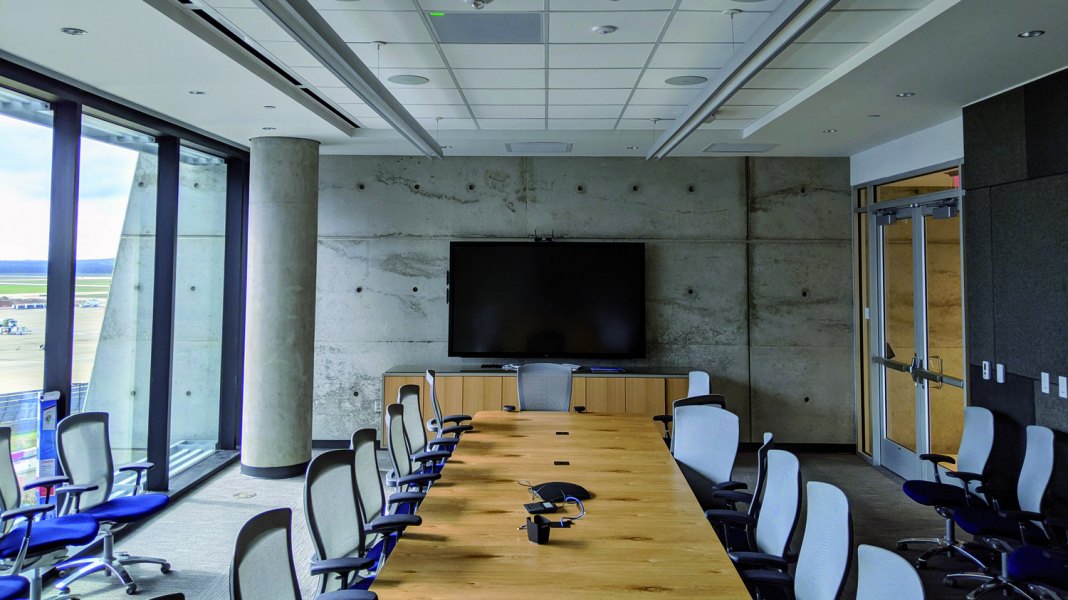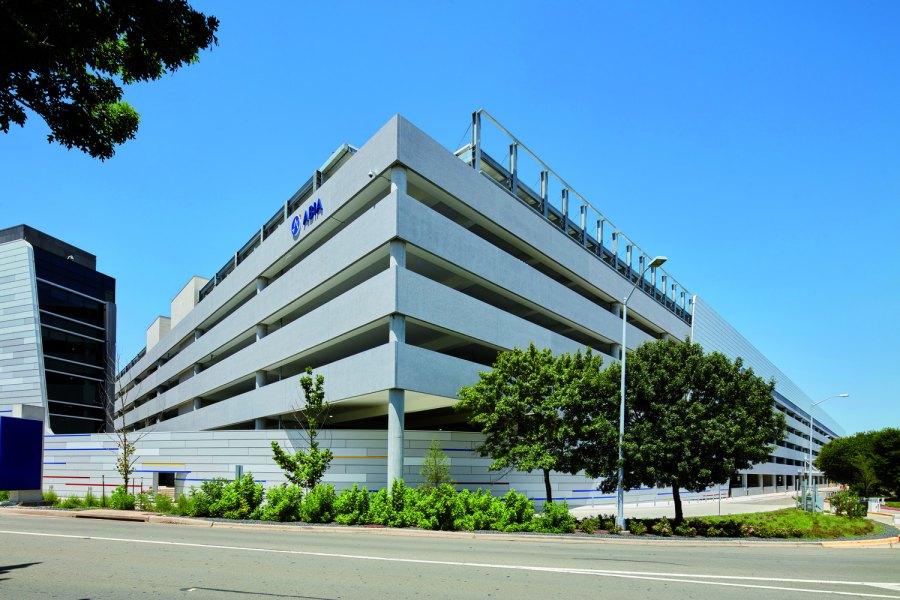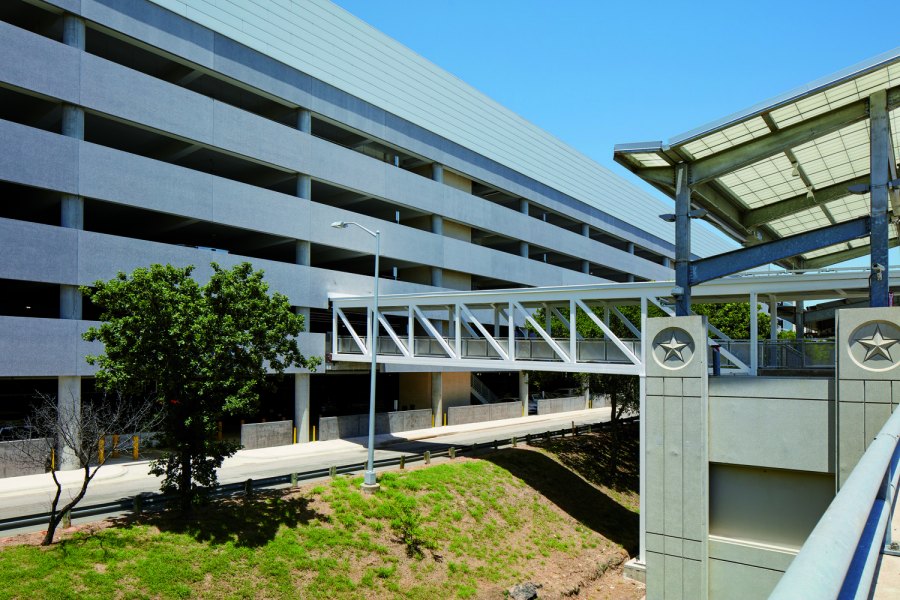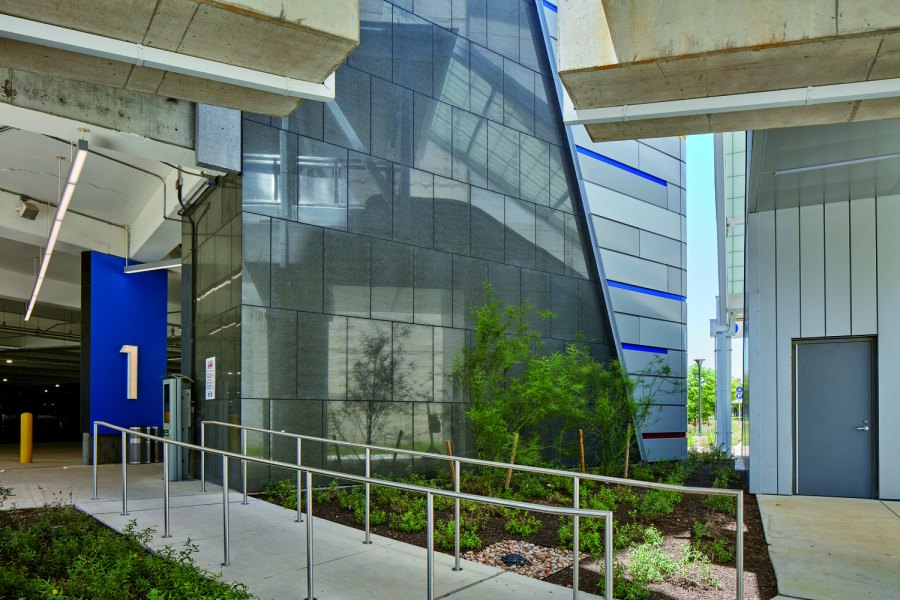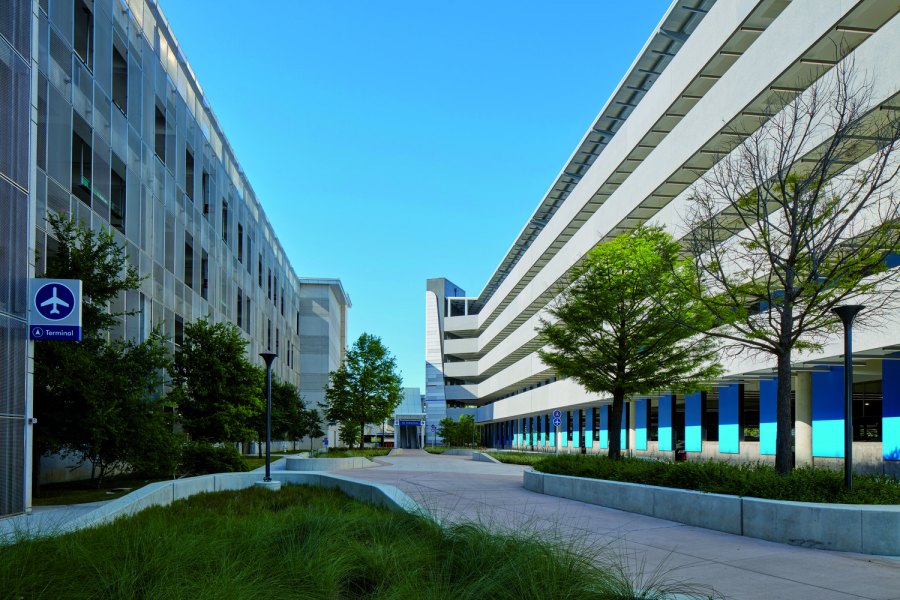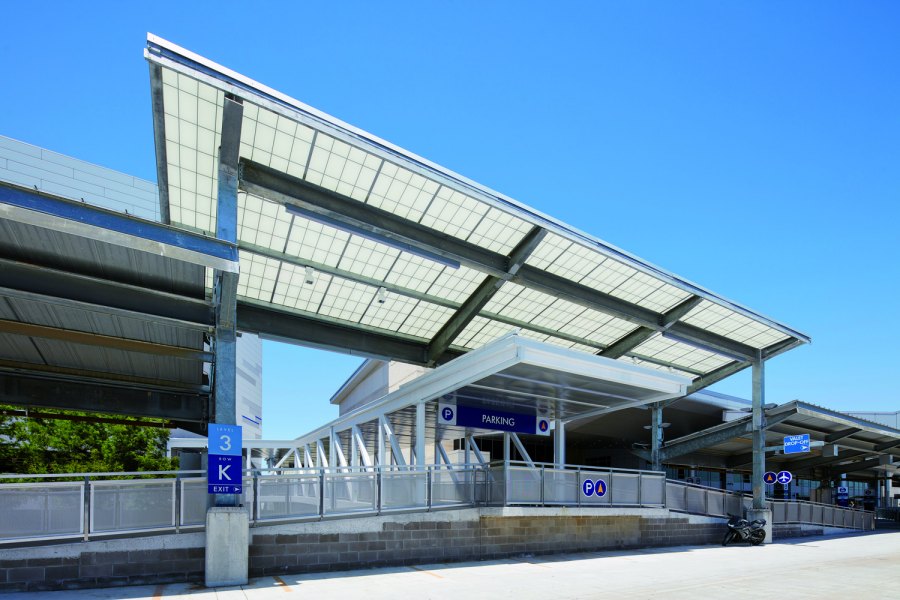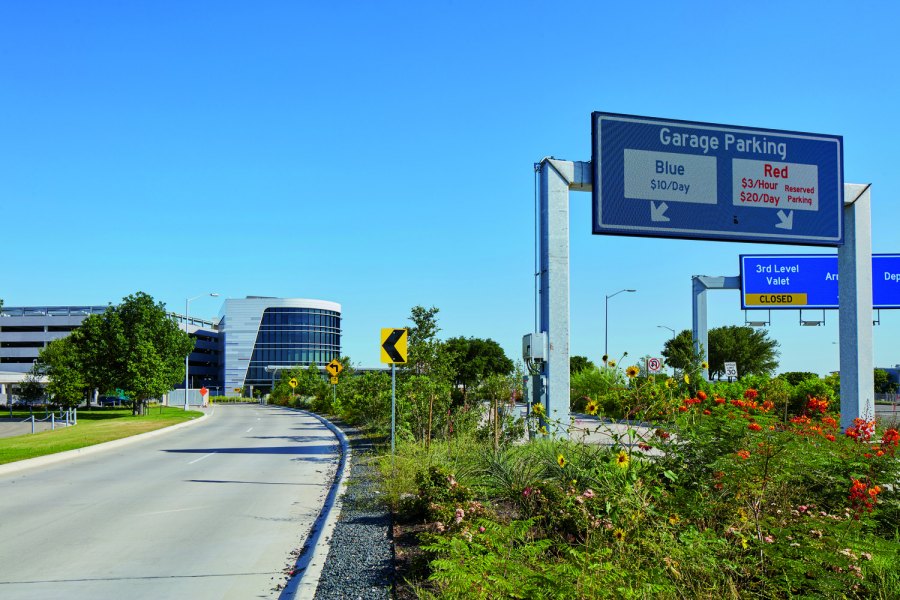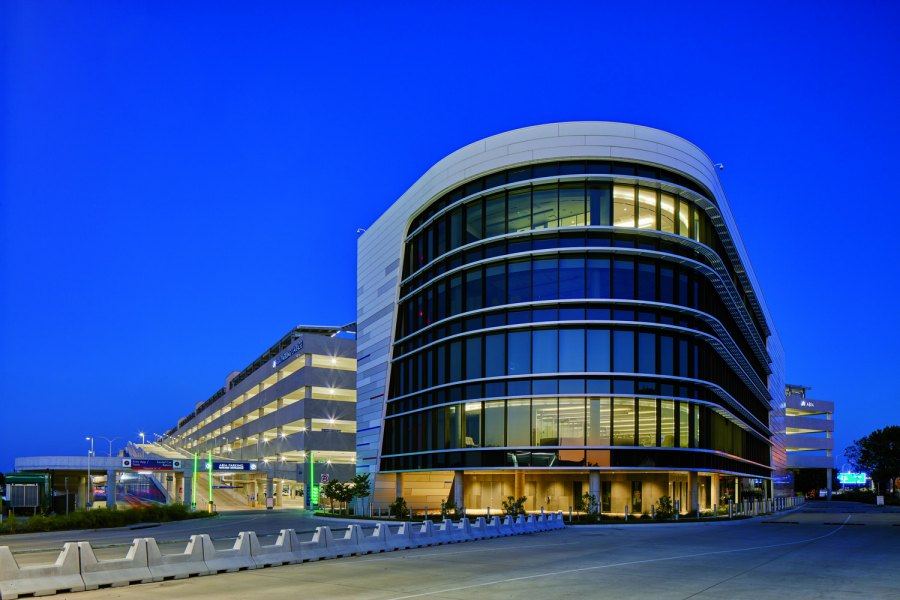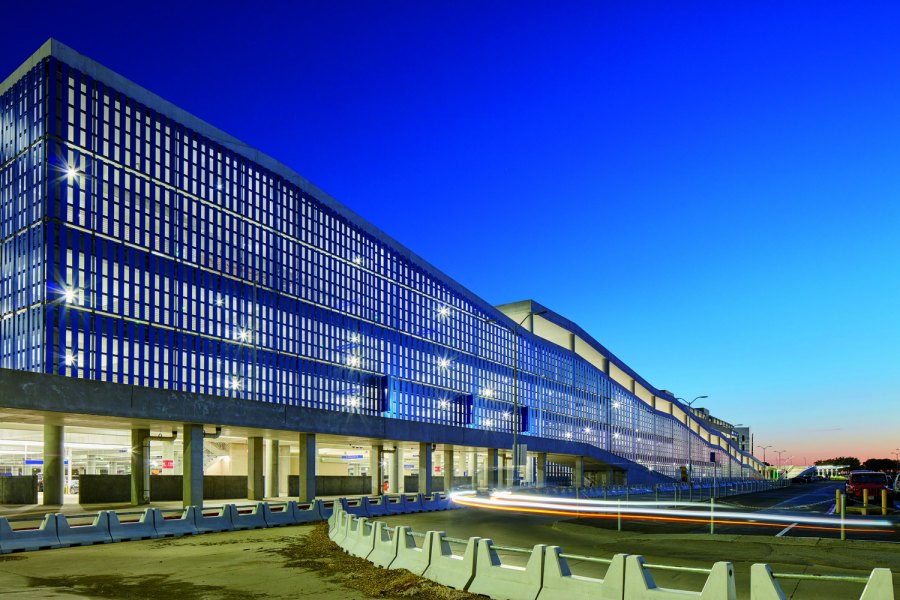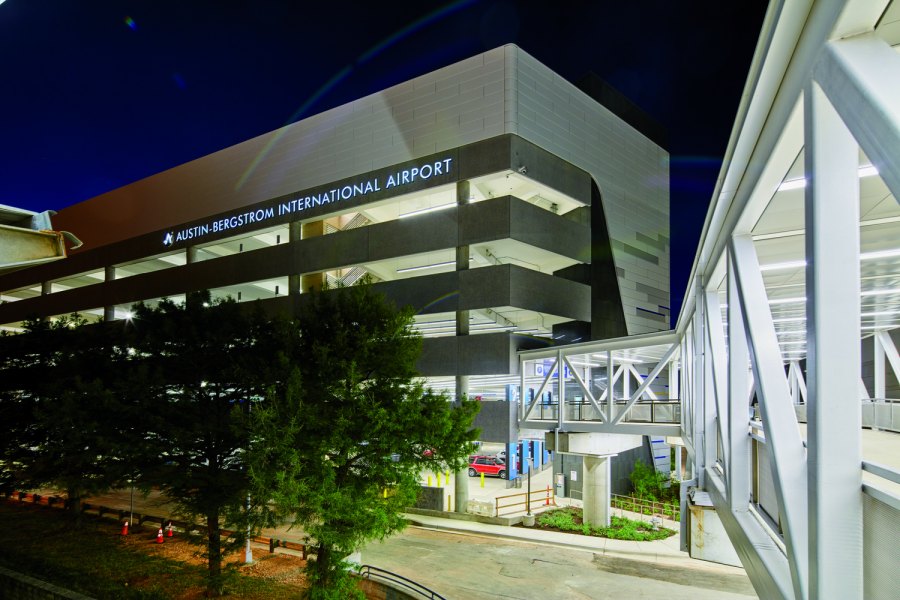 Parking Garage + Administration Building at Austin-Bergstrom International Airport (AUS)
The new 2.1 million-square-foot, 5,800-car parking garage and 80,000-square-foot office building is a direct result of the need to provide a consolidated location for additional office space and parking for staff and travelers at one of the nation's fastest growing airports.
A speed ramp system was selected for the Garage; key to this system working efficiently is the garage's length which allows the ramp assembly to access all six levels without switch backs. There will be two ramp assemblies stacked on top of each other; the lower ramp will serve as the entry ramp, and the upper ramp will serve as the exit ramp. In this fashion, all ramp traffic will be one way. By placing the ramp system on the north facade, the parking levels will be fully flat leading to better customer service as there will be no slope to conflict with viewing and circulation toward the terminal.
The design and materials of the garage's exterior are the result of the site and the garage's operation. The concept proposes that the Garage's facades be treated in two ways: the facades most viewable/interactive with customers approaching the terminal along Presidential Boulevard (west and south elevations), strive to portray a sense of 'Identity'; and the facades along customer circulation (speed ramps on the north and pedestrians on the east), strive to portray a sense of 'Movement'.
The manifestation of the 'Identity' facades is a sculptural ribbon-like metal panel element inspired by aviation forms, whereas the manifestation of the 'Movement' facades is a composition of thin, vertical panels of various sizes and spacing. The panels will use color to enhance the customer experience of circulation next to the panels. The pure rectangle of the garage itself will be veneered in simple horizontal pre-cast concrete panels.
In addition to typical revenue control gate arms, the new Garage will include a space by space detection system that will provide customers will real time date about the availability and location of open spaces. Each entry point of a given level will have a dynamic LED screen that indicates the number of spaces on the level. Once on a level, each parking space will have a light above the space that will shine red to indicate occupied or shine green to indicate vacant.
Features include:
5,800-space parking structure

80,000-square-foot speculative office building

Space by space detection system