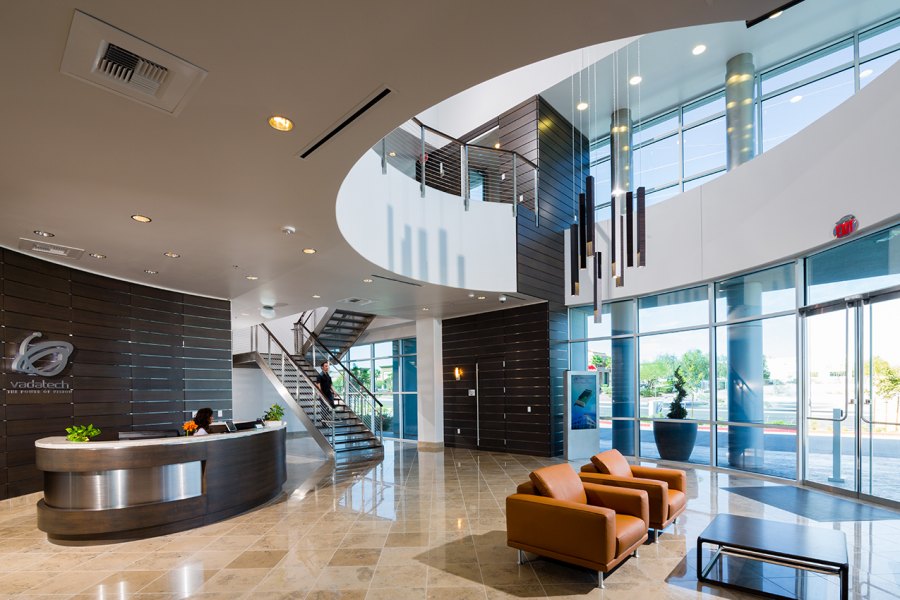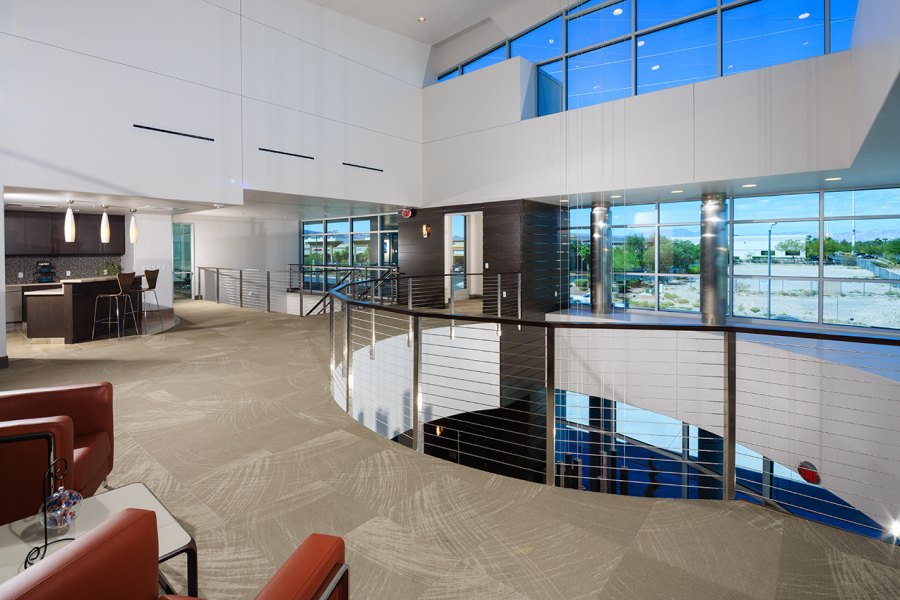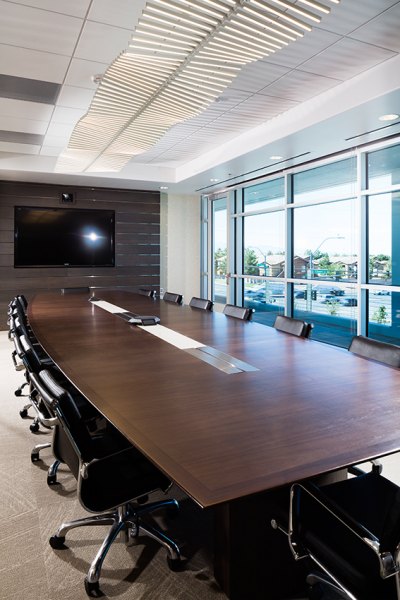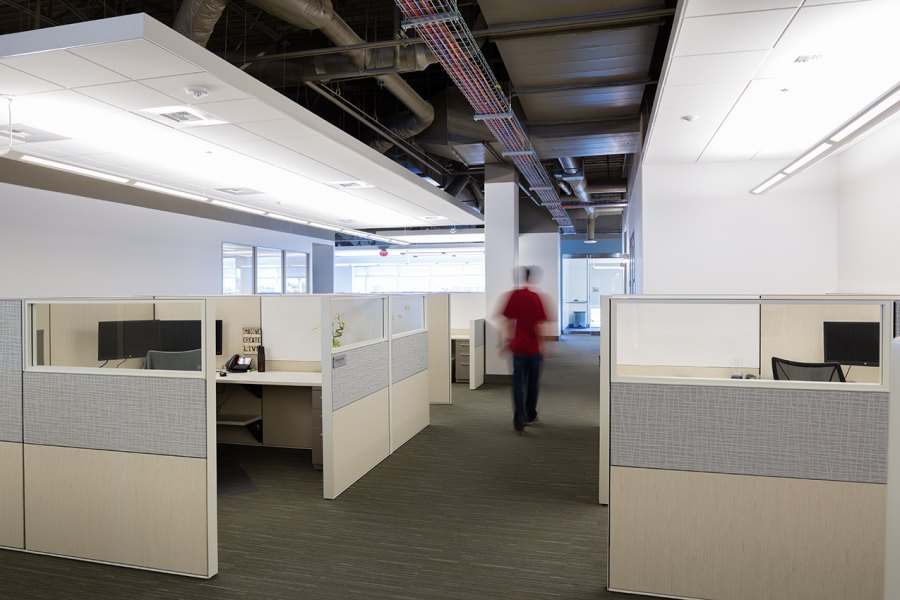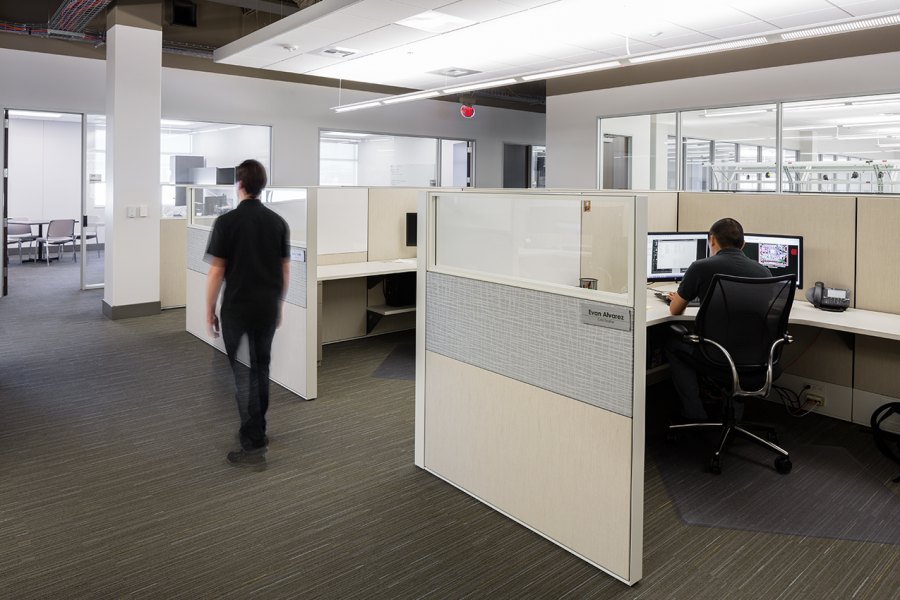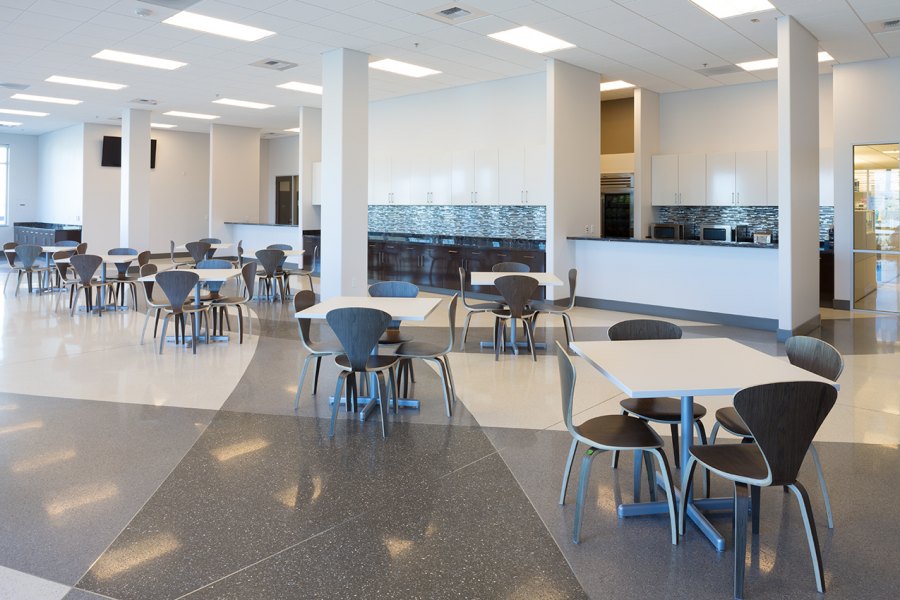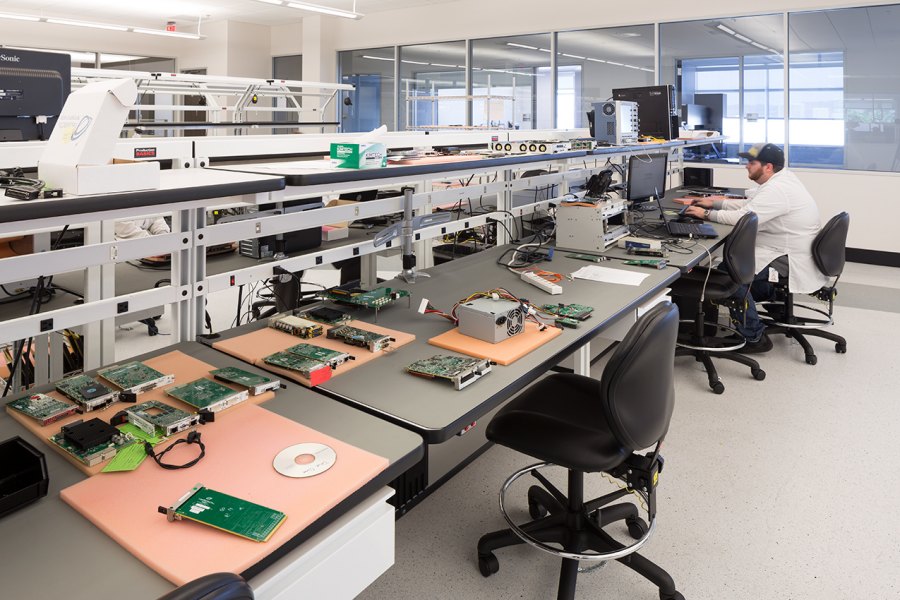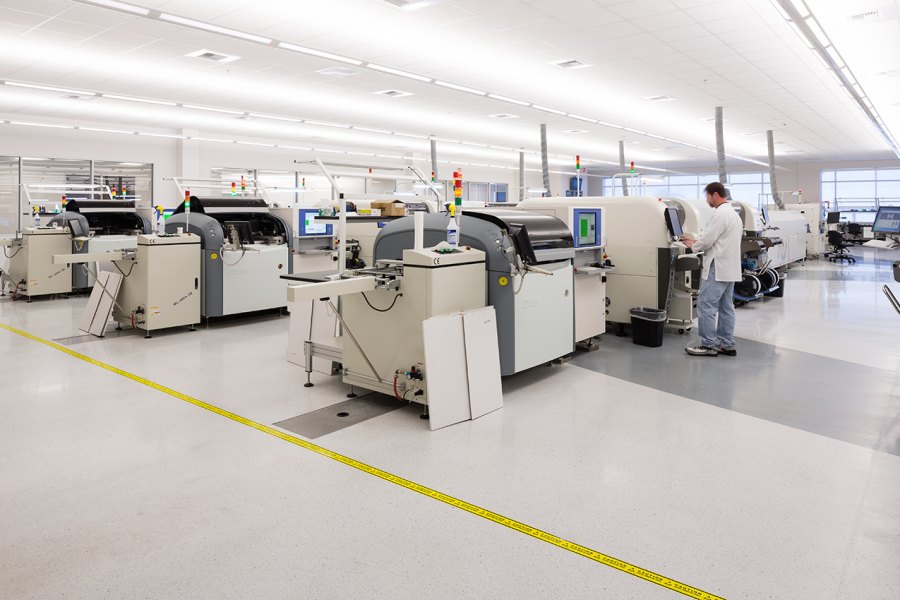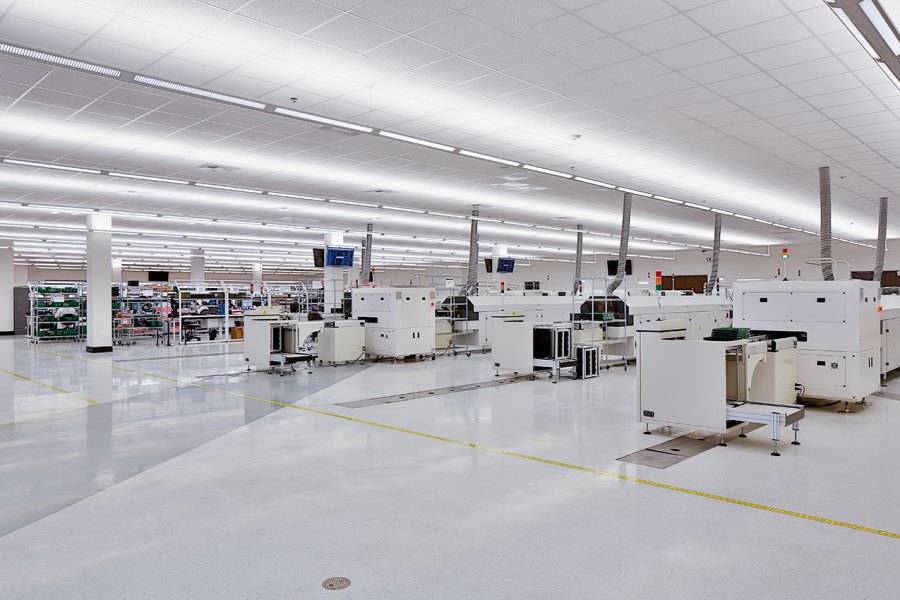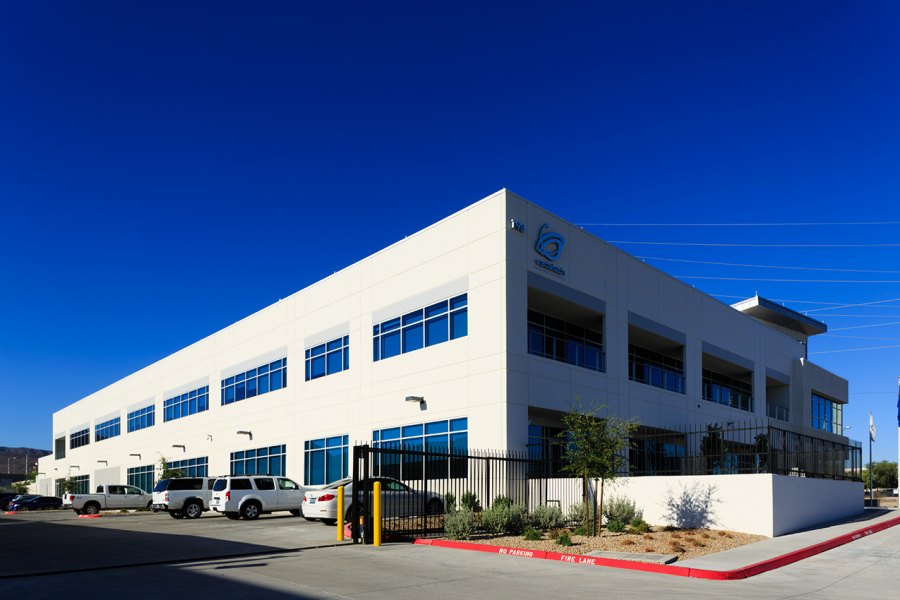 VadaTech
VadaTech is a computer manufacturing company serving the defense, aerospace, industrial, and telecom industries. PGAL provided full architectural, design, and construction services for the company's new headquarters and research, development, and manufacturing center.
Designed to Class A standards, the 71,500-square-foot building includes 20,000 square feet of office and support space plus 30,000 square feet of manufacturing and laboratory area.
PGAL designed the facility to support efficient production flow. Raw materials and parts now move from receiving to inventory, then to manufacturing floor preparation, assembly, wash, inspection, touch-up, and testing areas. Finished goods return to inventory immediately prior to shipping. Raw material and finished goods inventory have clear separation.
At the client's request, the new facility offers state-of-the-art efficiency, as well as employee comfort and flexibility. Building components include conference rooms, engineering lab, manufacturing test lab, EMI chamber lab, environmental lab, and shock and vibration lab. The facility also houses shipping and receiving areas, inventory room, manufacturing area, administrative offices, kitchen areas, exercise room, and telecommunications room.
Features Include:
20,000 square feet of office and support space plus 30,000 square feet of manufacturing and laboratory area
Conference rooms, engineering lab, manufacturing test lab, EMI chamber lab, environmental lab, and shock and vibration lab
Shipping and receiving areas, inventory room, manufacturing area, administrative offices, kitchen areas, exercise room, and telecommunications room