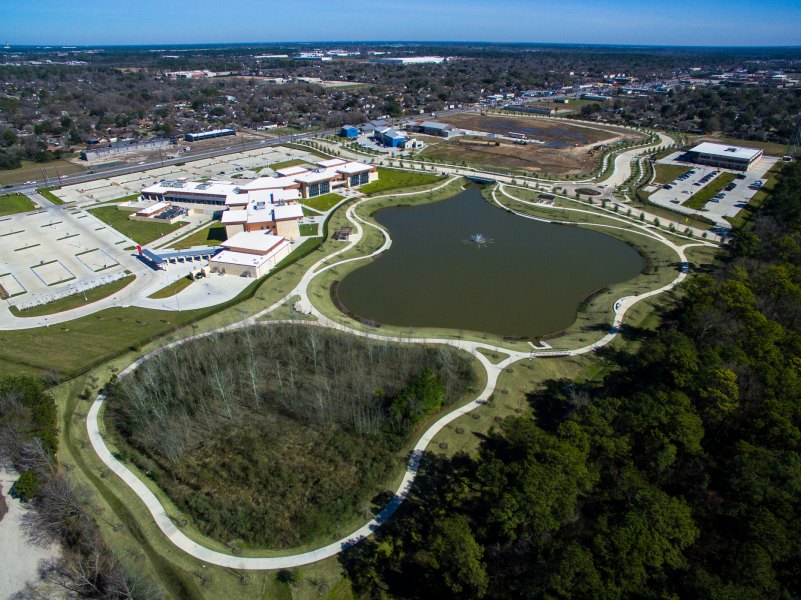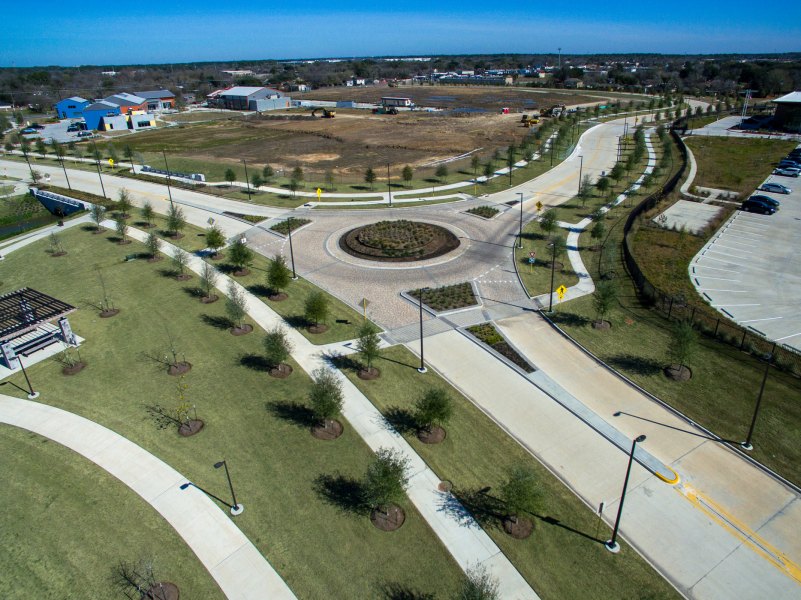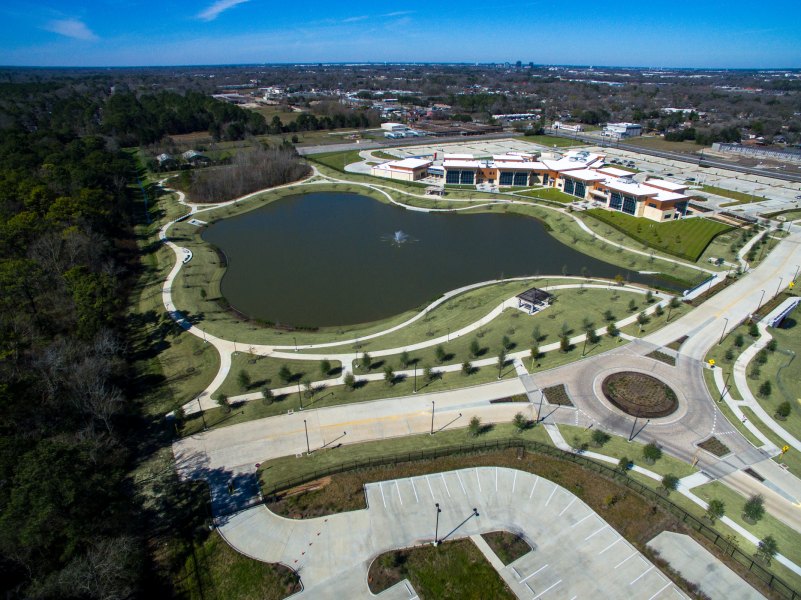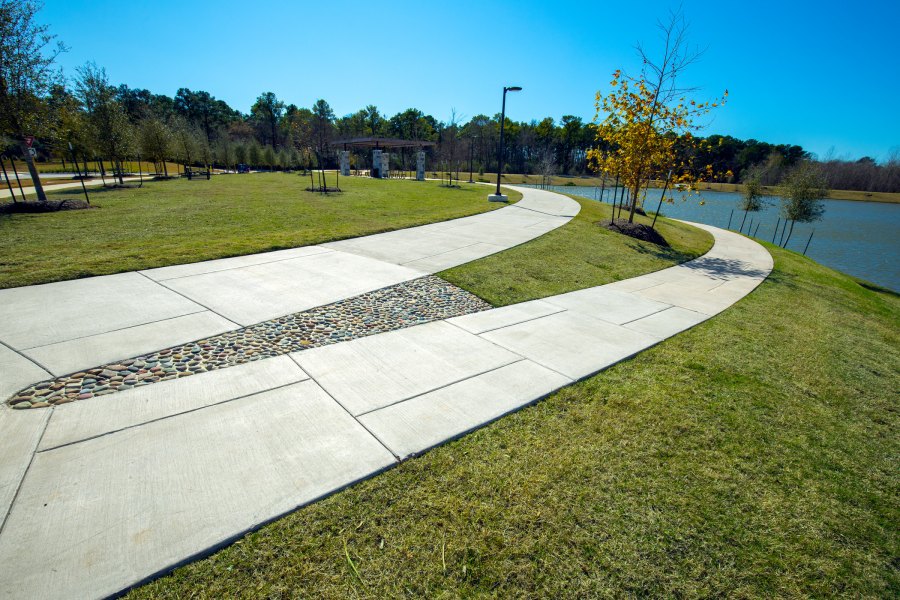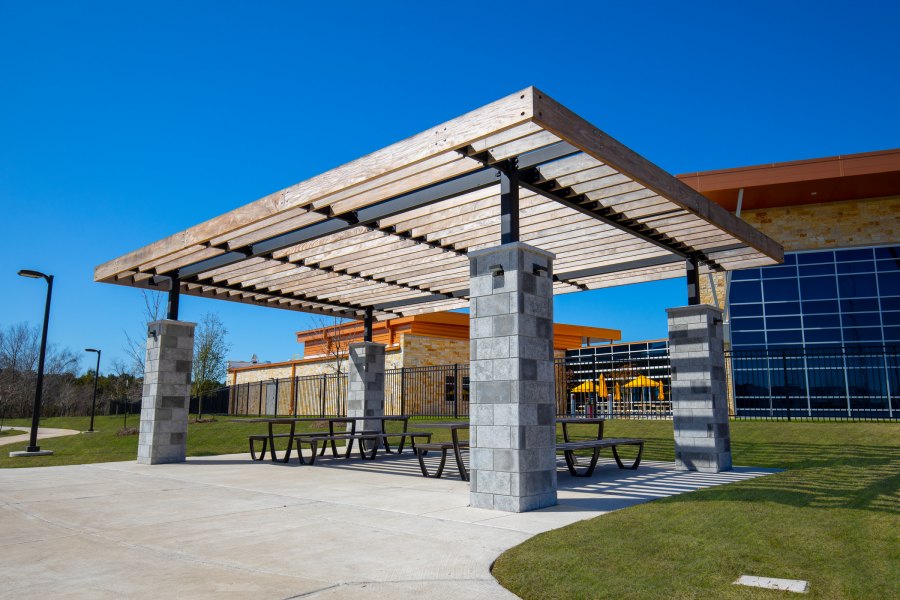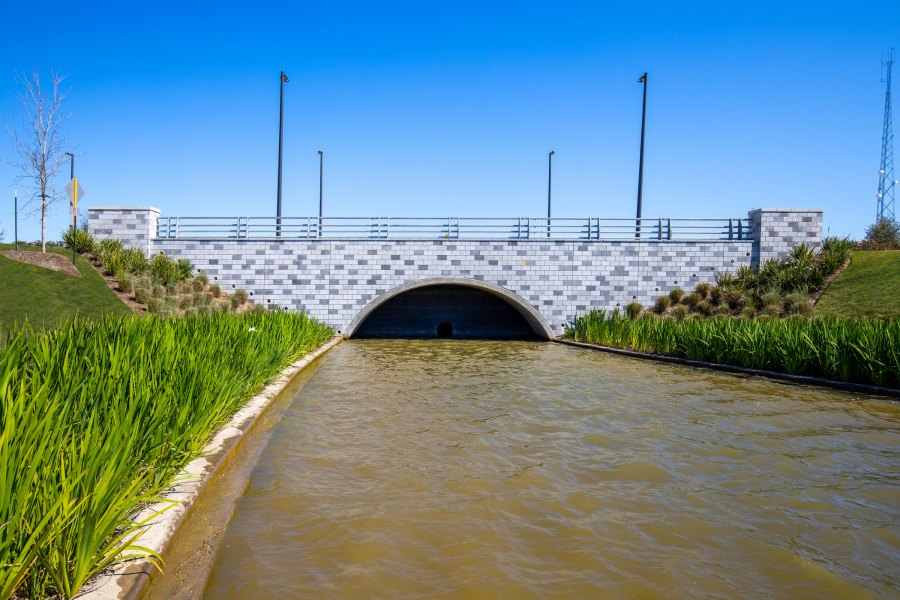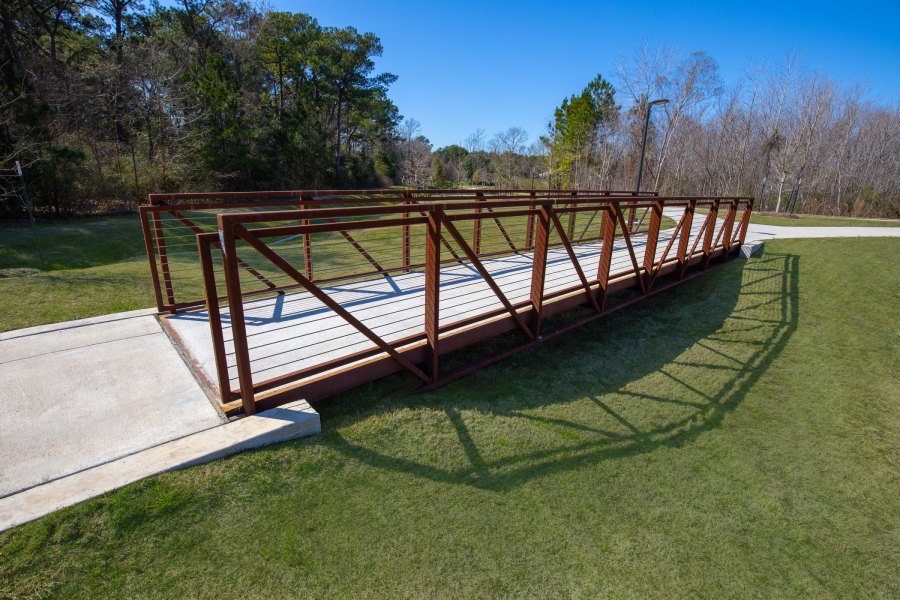 East Aldine Town Center Infrastructure
PGAL was selected to provide master planning, engineering, and architectural services for the development of the East Aldine Town Center, a 61-acre development to become the center for the revitalization of the area.
The team worked with landscape architect Clark Condon to develop master plan alternatives, establish campus standards, and provided design and construction administration services for the Town Center infrastructure, landscaping, and amenities for the project. In addition, PGAL provided architectural and interior design services for the district administration building as the final piece of the Town Center.
PGAL provided engineering services for the preparation of the site before construction and roadway including drainage, water and wastewater infrastructure, detention pond, outfall channel, and the reconstruction of HCFCD channel P118-37-00. The detention pond was designed to be a centerpiece of the development with an adjacent park, and PGAL provided engineering services for the grading and amenities.
Features include:
Masterplan for 61-acre site

Site preparation

Detention pond centerpiece with adjacent park