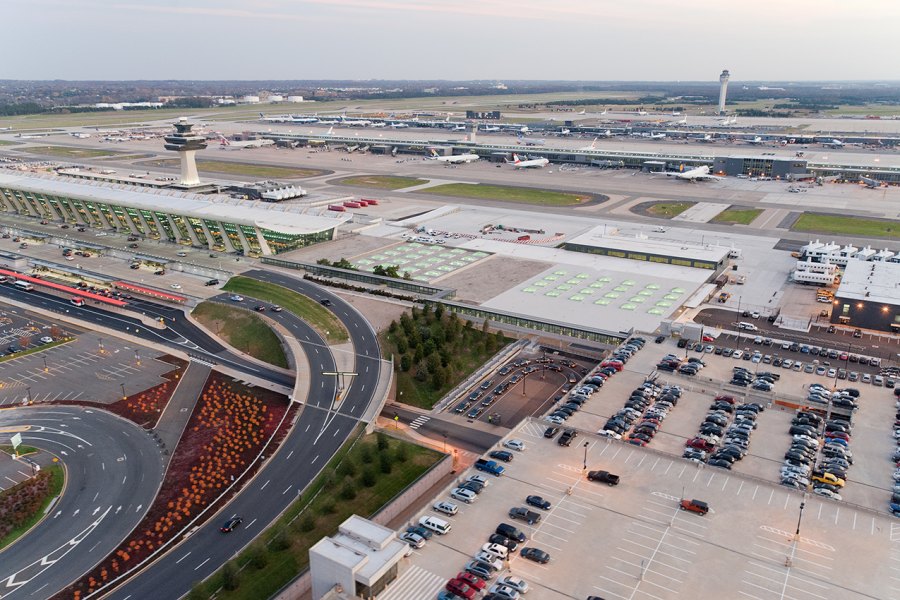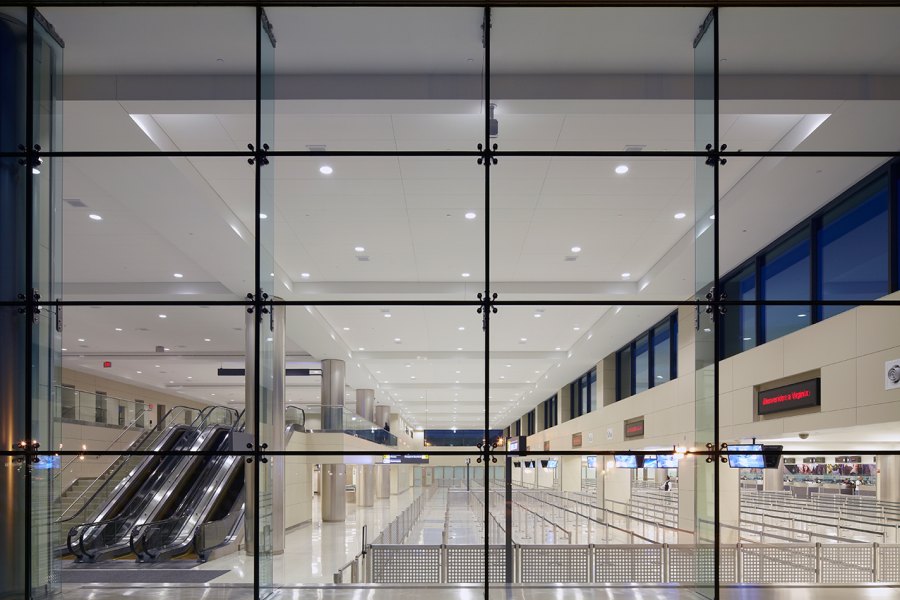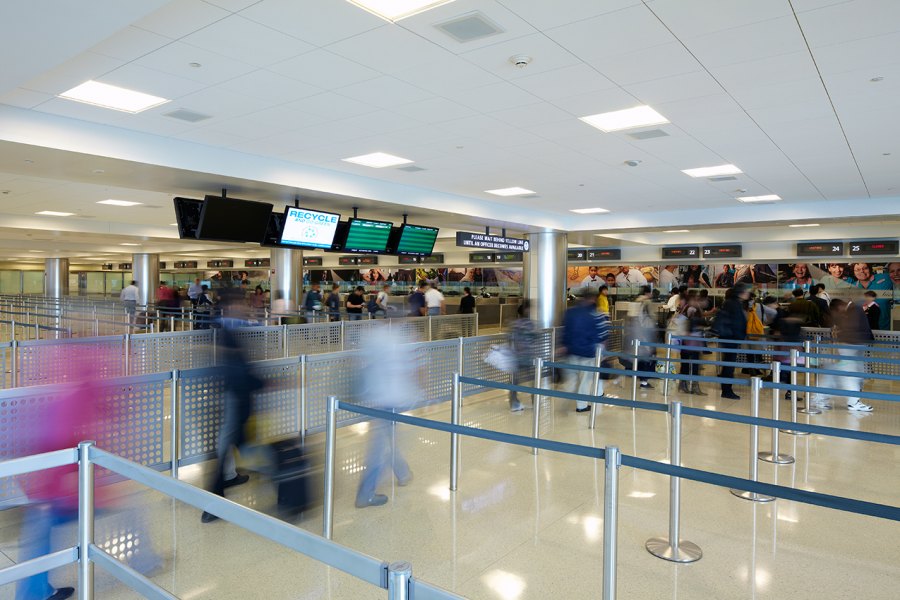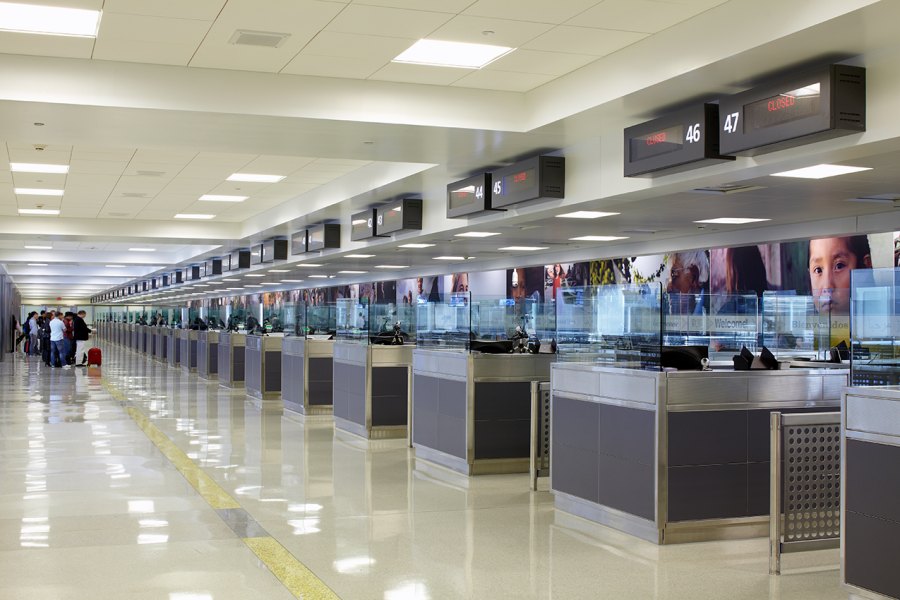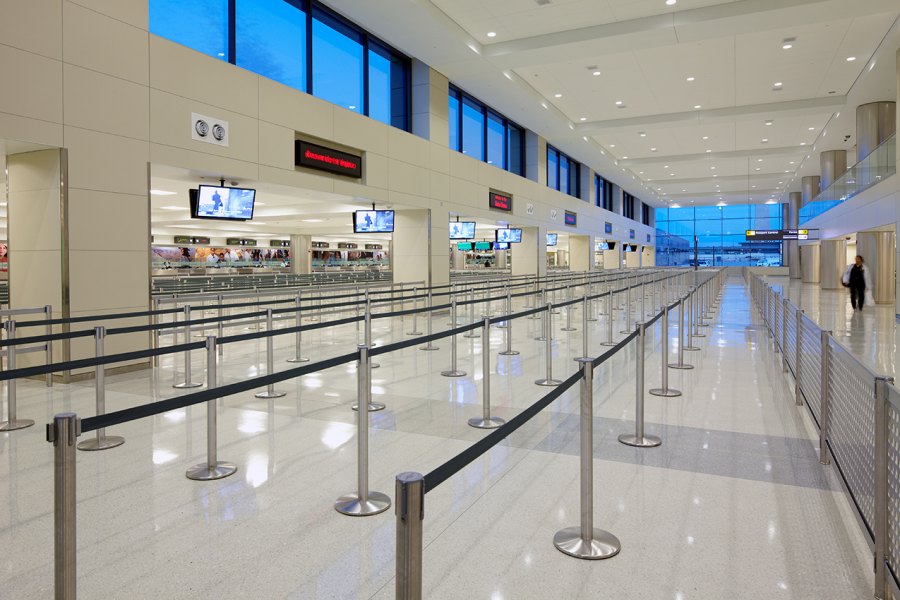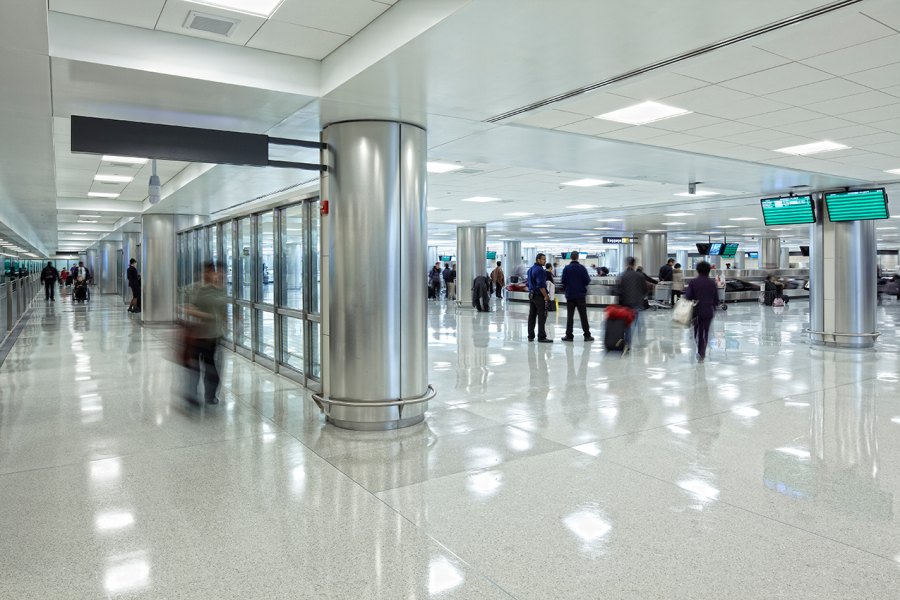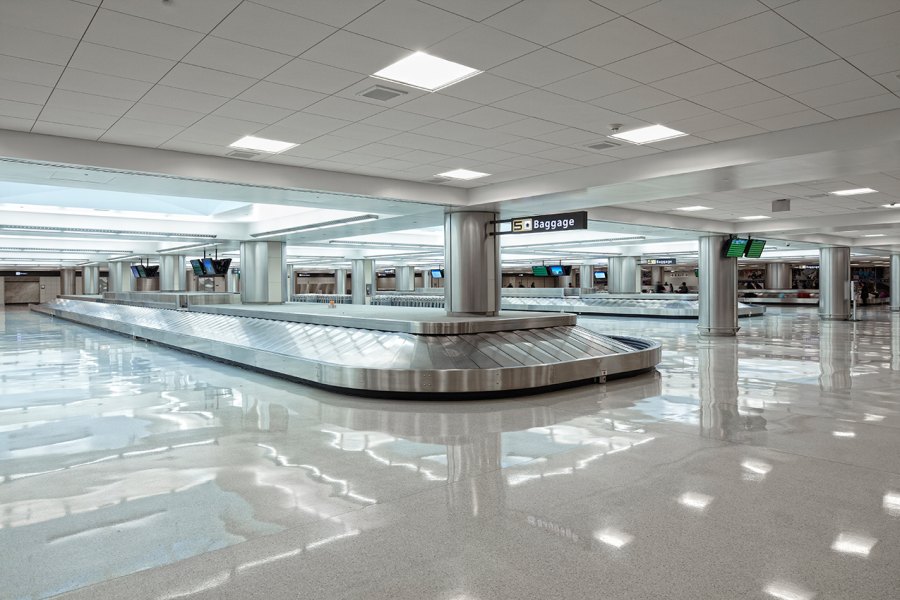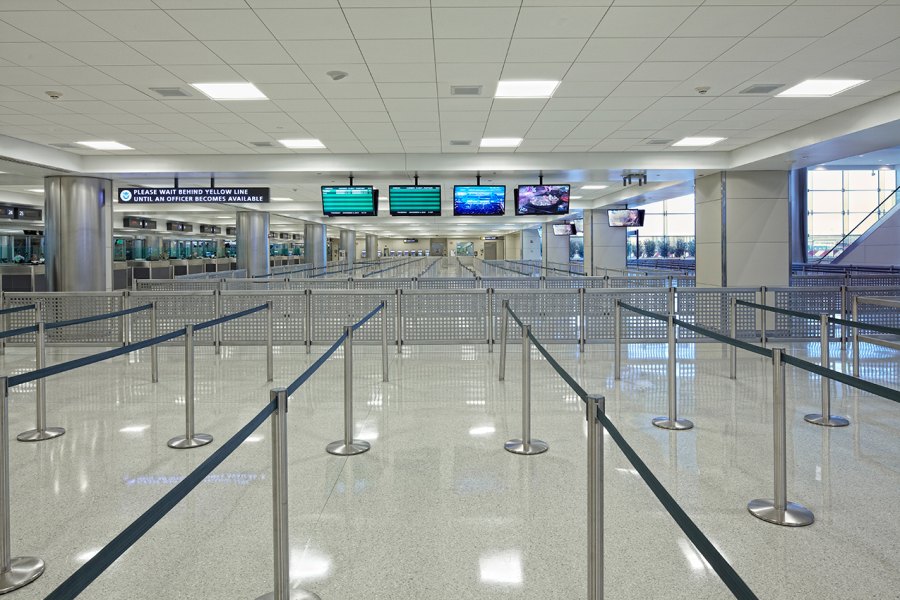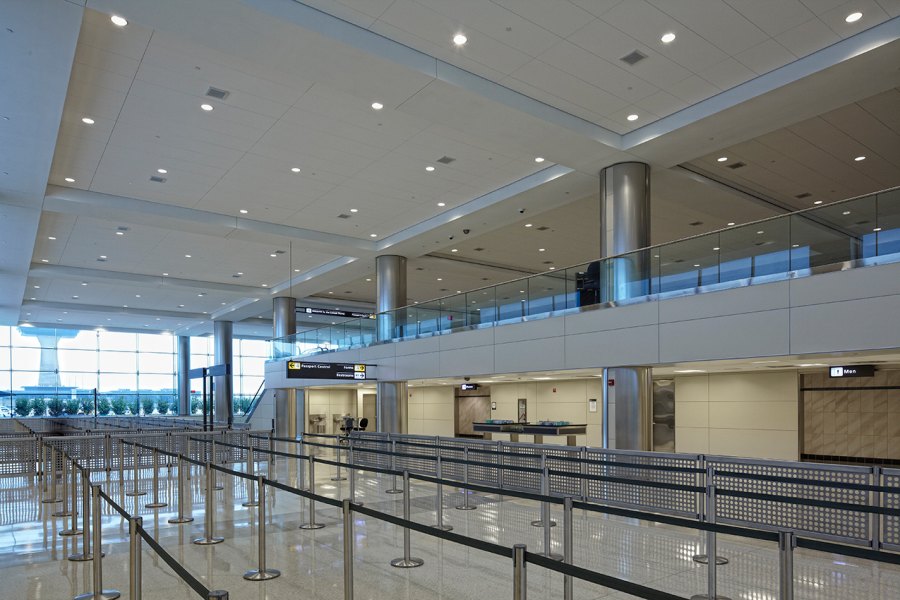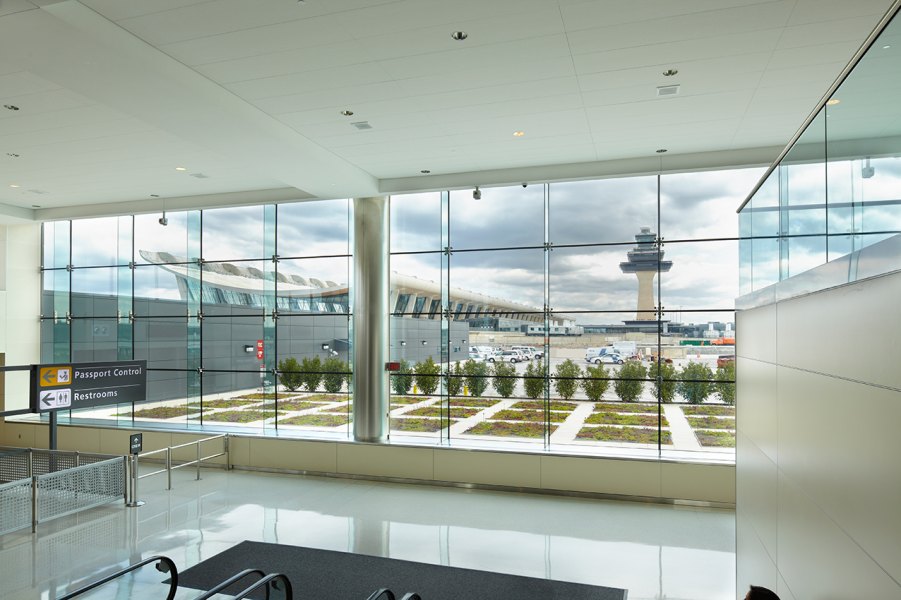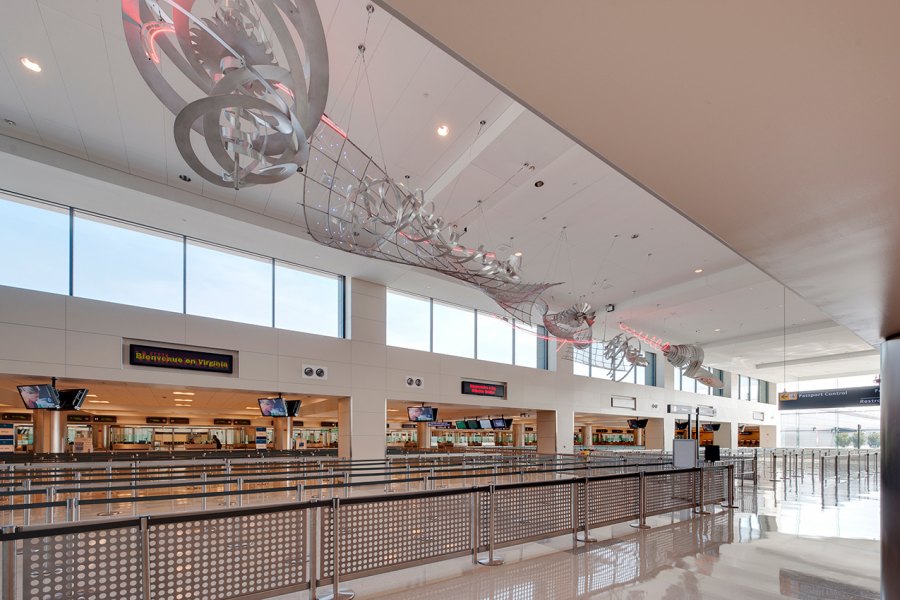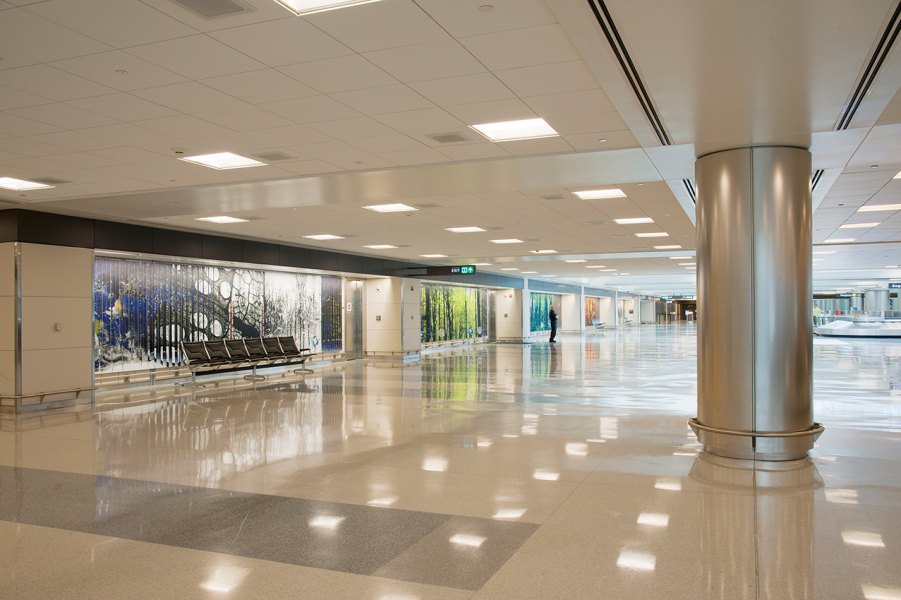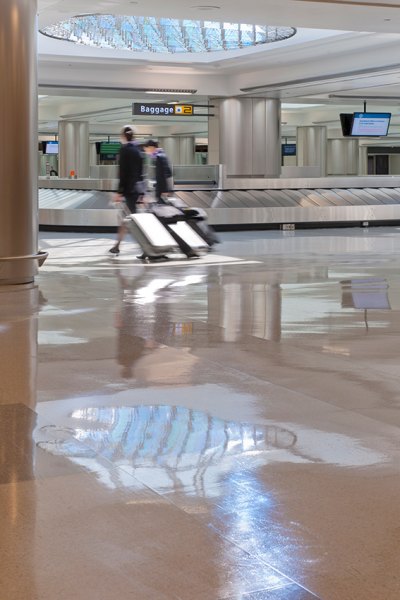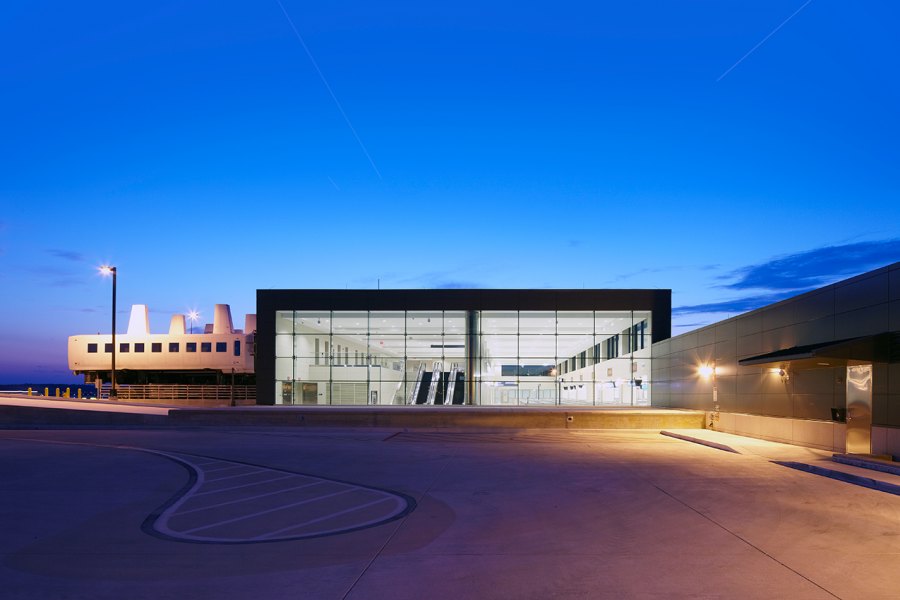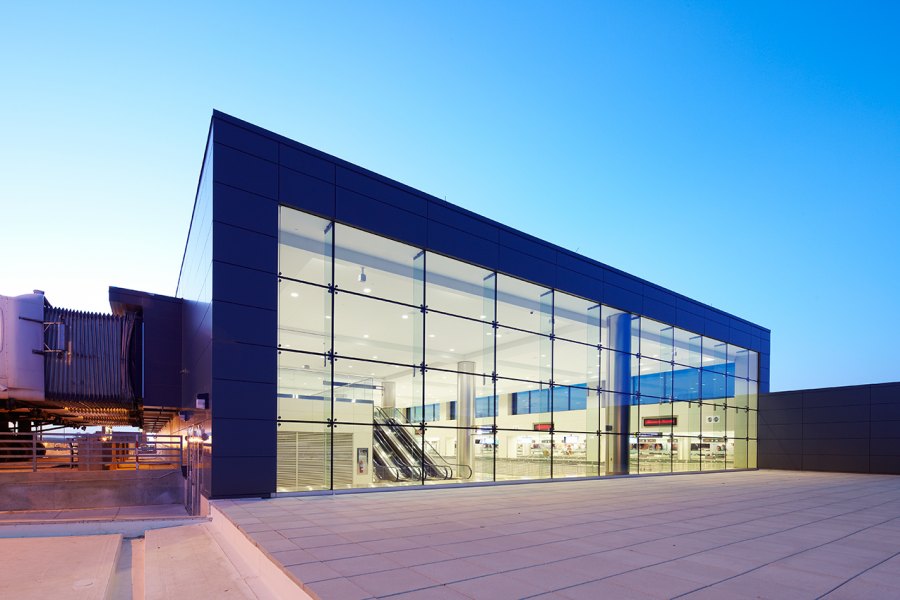 James A. Wilding International Arrivals Hall at Washington Dulles International Airport (IAD)
As prime consultant and architect, PGAL developed design and construction documents for the expansion of the International Arrivals Building (IAB) at Washington Dulles International Airport.
The Metropolitan Washington Airports Authority sought to address size and configuration deficiencies in the existing facility, while increasing passenger processing capacity to accommodate a forecasted future flight schedule.
The resulting expansion of the original Saarinen Terminal increased building size from 136,000 to 340,000 square feet, and nearly doubled U.S. Customs and Border Protection processing capability to more than 2,400 passengers per hour.
The expanded IAB massing respects the airport mandate to utilize simple geometric forms and emphasize horizontal architectural expression on the exterior so as not to compete with the sculptural forms of Eero Saarinen's iconic Main Terminal design.
PGAL focused on interior architecture to dramatically improve passenger experience. The Arrivals Hall transitioned south, off the axis of the Main Terminal, and out of the preserved vantage points. PGAL also increased the hall's height to accommodate an 8,000-square-foot interior mezzanine, which serves as an entry platform for the airport's unique mobile lounge vehicle transportation system for international arrivals. The mezzanine also includes two VIP customs processing lounges. The mezzanine-level design orients passengers to their surroundings and prompts intuitive wayfinding.
As they move off the mezzanine level, passengers are treated to sweeping views of inspection queuing areas below. A featured expanse of glazed curtain wall frames the passenger's view of the signature Main Terminal, creating a strong sense of arrival in the nation's capital. An integrated art sculpture suspended within the high-volume space spans the full width of the queuing lanes, orienting passenger circulation to this area.
The terminal's interior design reinforces passenger orientation and wayfinding using natural light and cues in finishes and materials. A matrix of 24, 16-foot by 16-foot pyramidal skylights in the roof of the lower height building expansion improves natural light, defines new baggage claim devices, and creates a perception of openness. Large-scale metal and colored glass art sculptures are suspended within the skylights, offering interest to passengers awaiting baggage at the claim devices.
Functional layouts move passengers smoothly through CBP processing, baggage retrieval, and out to the terminal's greeter areas. Varied ceiling materials, interior lighting, LED-backlit directional signage, and patterns in terrazzo flooring help guide passengers. IAB's sleek, contemporary design and numerous public art pieces create an enjoyable, convenient passenger experience.
On February 26, 2016, the Arrivals Hall within the International Arrivals Building was named the "James A. Wilding International Arrivals Hall" in honor of James A. Wilding, who served as the first President and Chief Executive Officer of the Metropolitan Washington Airports Authority from 1987 to 2003.
Features Include:
Arrivals Hall moved south and increased in height to accommodate an 8,000-square-foot interior mezzanine
Interior design that reinforces passenger orientation and wayfinding using natural light and cues in finishes and materials
Functional layouts that move passengers smoothly through CBP processing, baggage retrieval, and out to the terminal's greeter areas