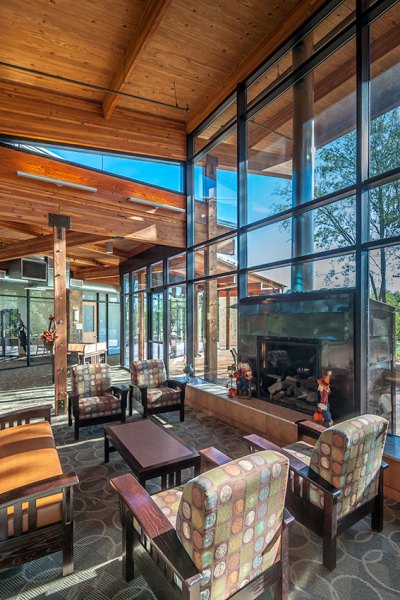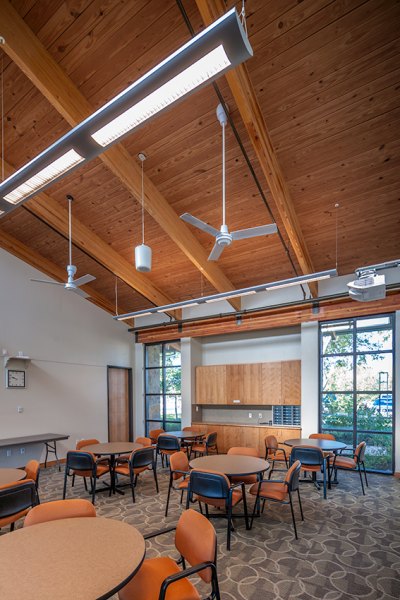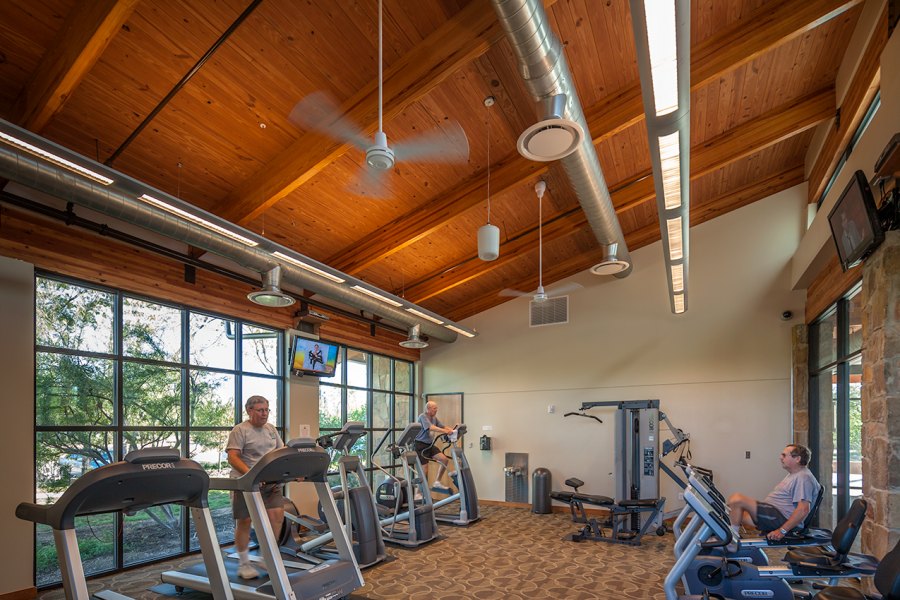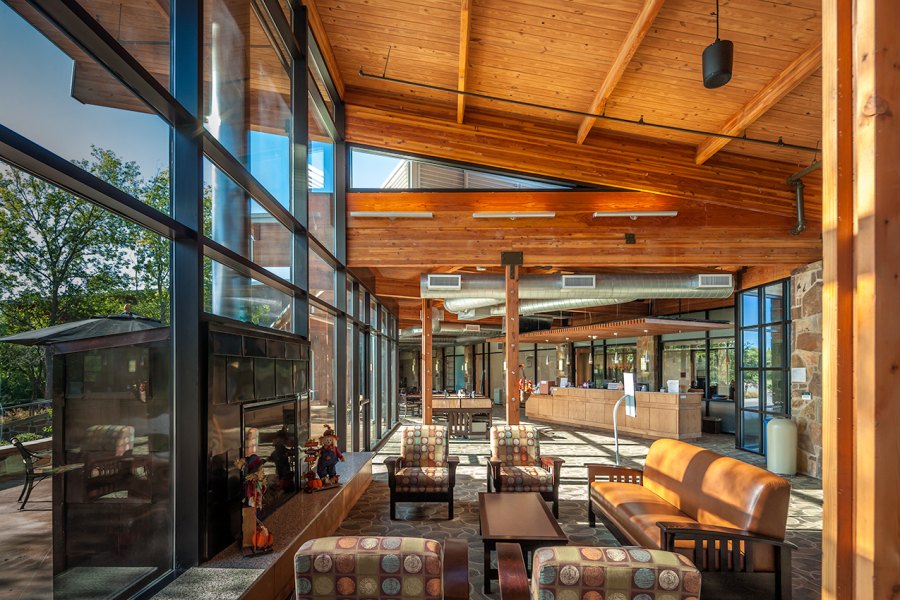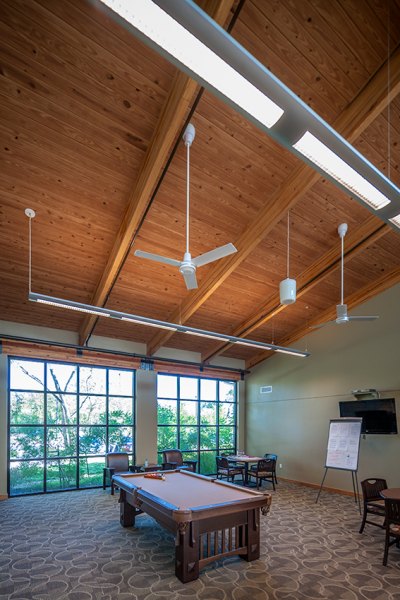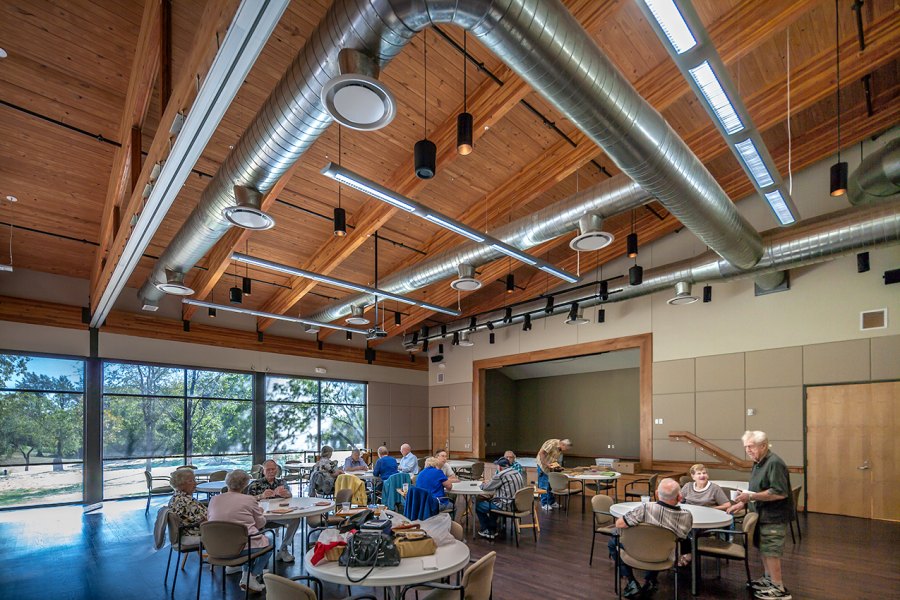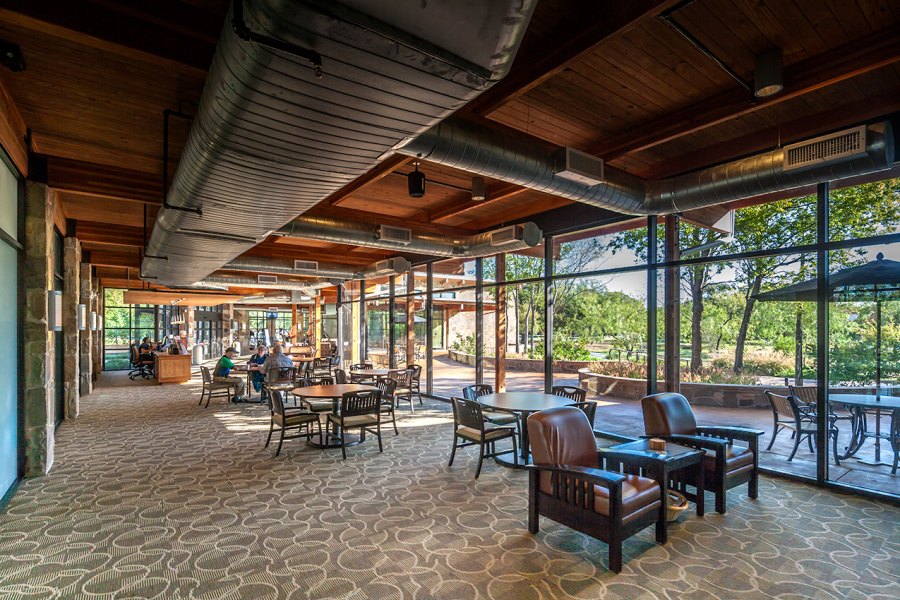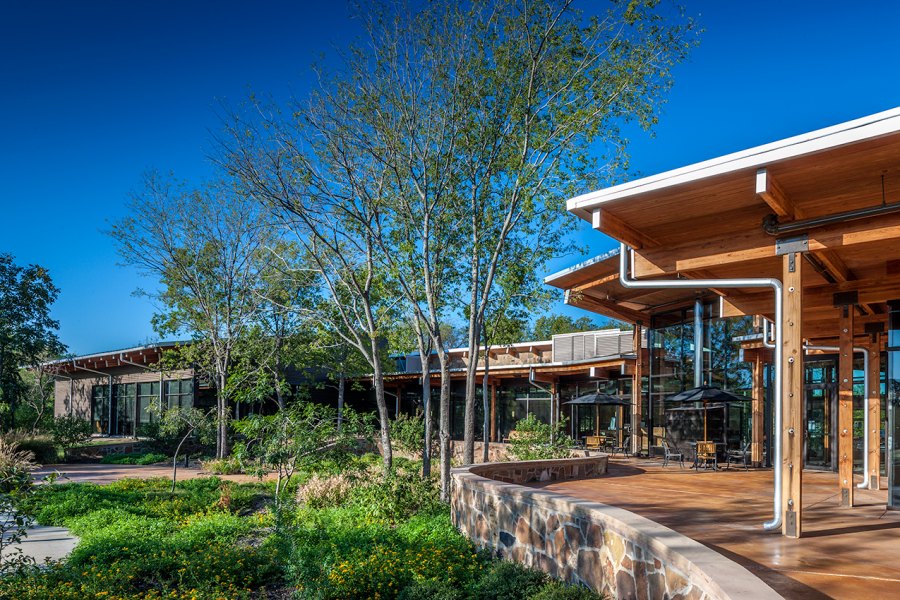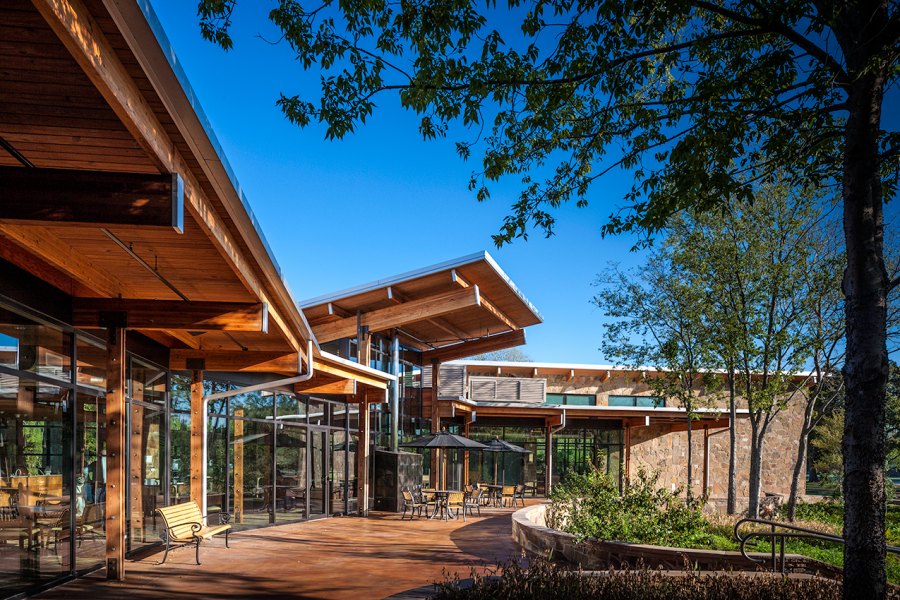 City of Coppell Senior Recreation and Community Center
This 13,560-square-foot, LEED Silver-certified facility serves the recreational, communal, social, and educational requirements of citizens 50 years of age and older, and provides public meeting spaces for community use after hours.
Spaces within the Center are organized around an elongated community room that overlooks the water feature and historic park beyond. From this space, visitors can access a variety of activity spaces, including a large subdividable multipurpose room with a stage, arts and crafts classroom, activity classroom, and fitness center. The Center also includes a personal services lounge, game room, and an exterior shaded patio called the Verandah. Additional support spaces include a commercial kitchen, administrative suite, public restrooms, and park restroom facilities.
The facility was designed to harmonize with its 1930s WPA-era historic park setting using natural materials such as stone, exposed wood columns and roof deck, and metal roofs. Designed to provide a friendly and comfortable setting for this age group, the Center has generous natural lighting and glass, a fireplace as a focal point, easy straightforward circulation, lots of texture, and great attention to acoustics. New walking trails also connect to existing park trails, providing a one-third of a mile accessible loop from the Center.
Features Include:
82 percent of the site was protected or restored with native plants
50 percent of electricity from green power
73 percent of all materials were manufactured regionally
92 percent of regularly occupied spaces have daylighting; 95% have exterior views