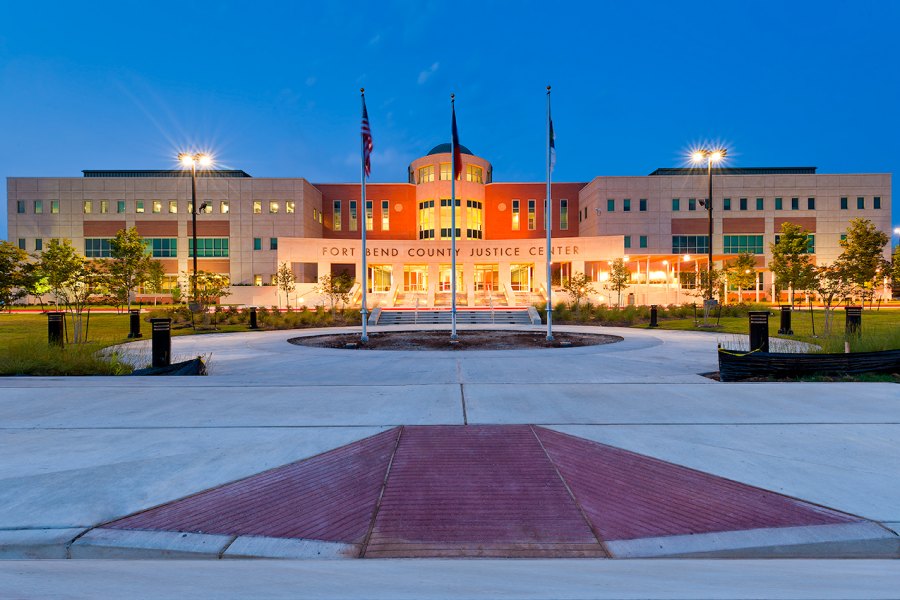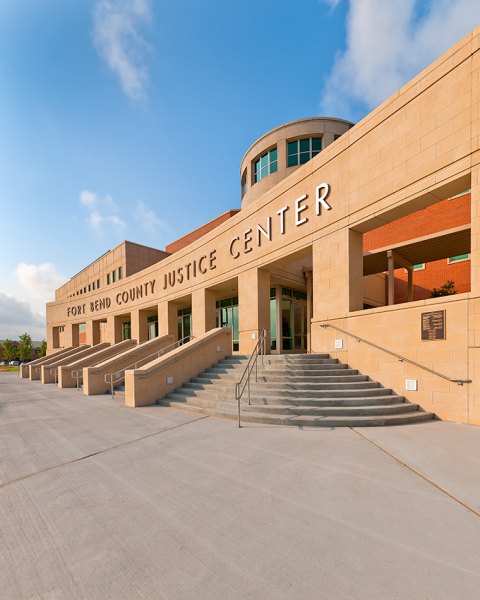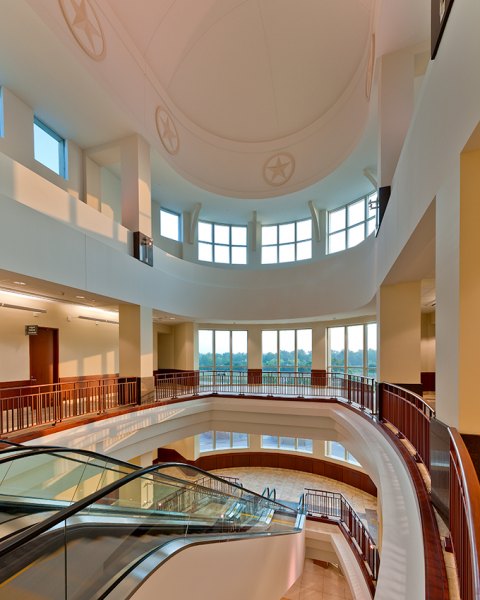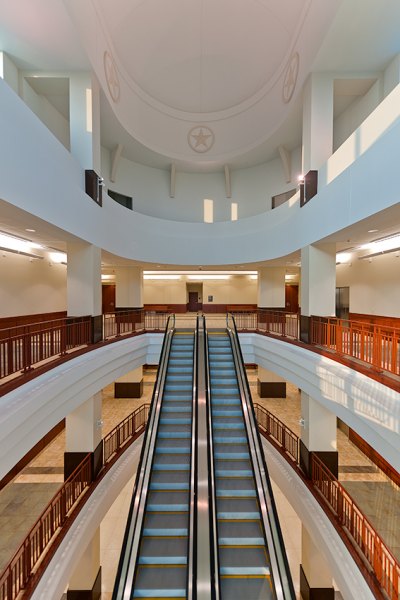 Fort Bend County Justice Center
Designed for future expansion as judicial needs grow and funding becomes available, the first phase of the Fort Bend County Justice Center includes two four-story wings.
Two neoclassical wings flank a five-story, 85-foot high domed rotunda where all secured entry, circulation, and access takes place.
The 265,000-square-foot first phase includes 17 courtrooms and an additional 10 planned as build-out, plus jury assembly and grand jury rooms. The lower level includes holding cells for 112 incarcerated adults and juveniles, with future provisions for 45 additional cells that access the courtrooms through a secured on-grade sally port.
Phase 2 includes the Courthouse Administration extension, which houses the district and county clerk offices, district attorney and bailiff's offices, and law library, totaling approximately 100,000 square feet.
Building materials include cast stone and brick veneer detailing, as well as a standing seam metal roof.
Features Include:
365,000-square-foot complex
17 courtrooms with an additional 10 planned as build-out
Neoclassical style, including a domed rotunda for secured entry, circulation, and access