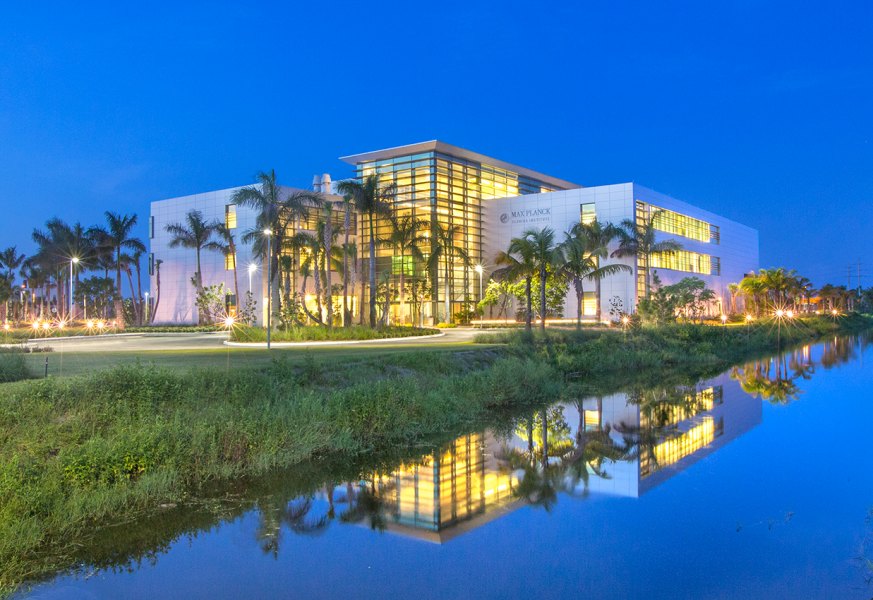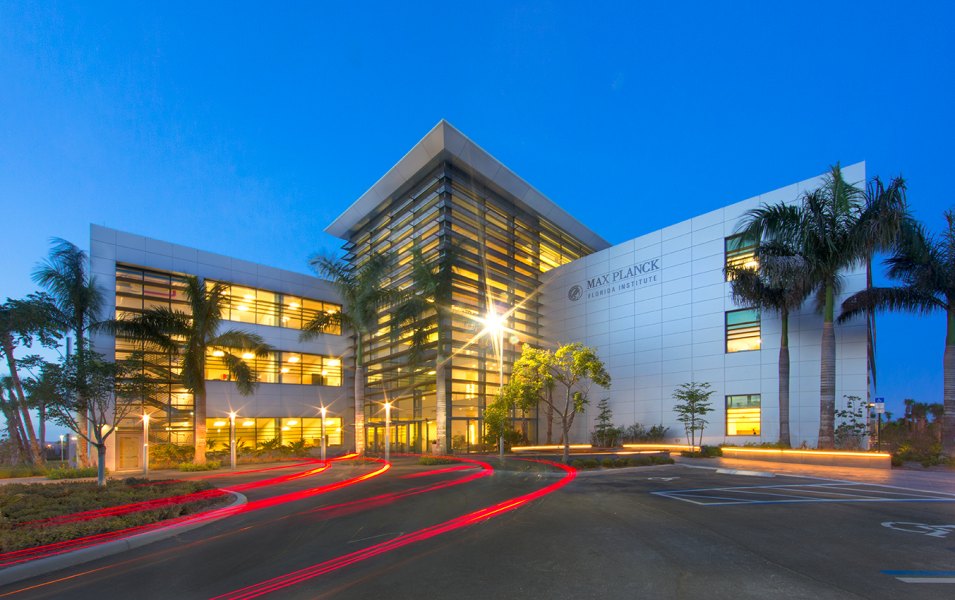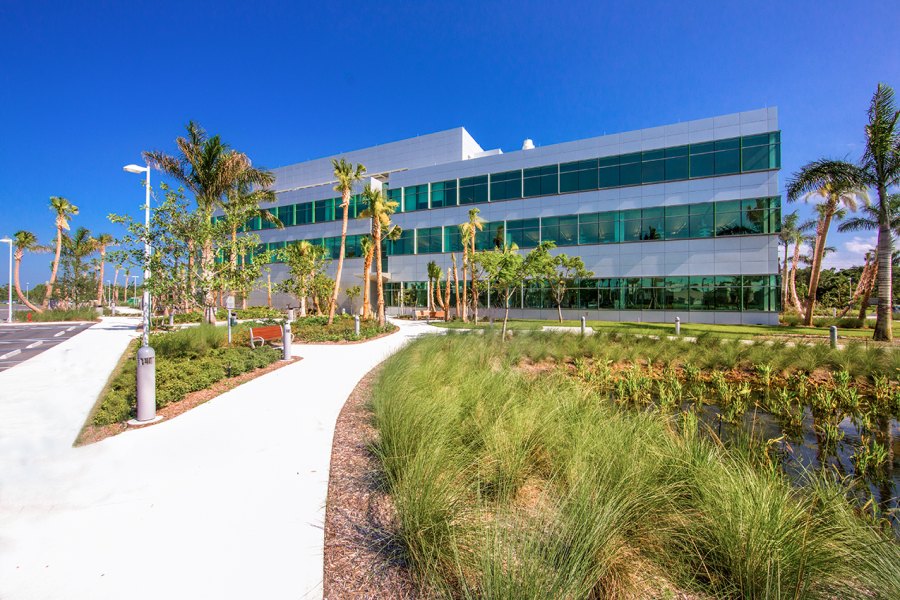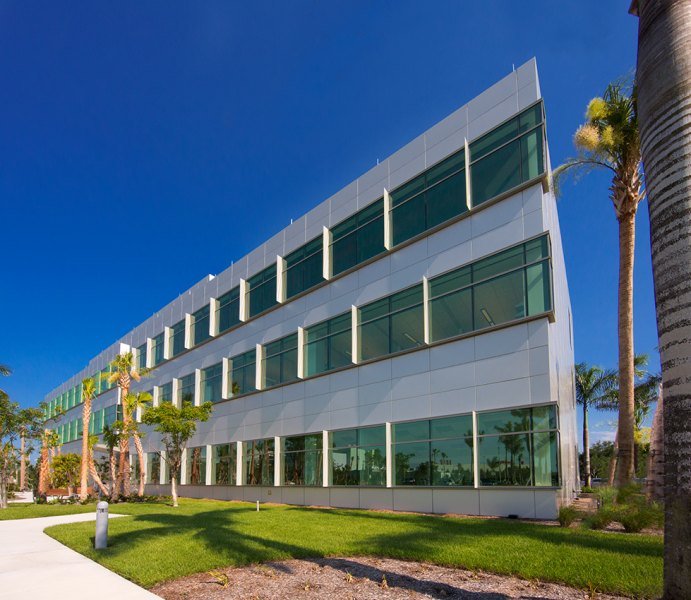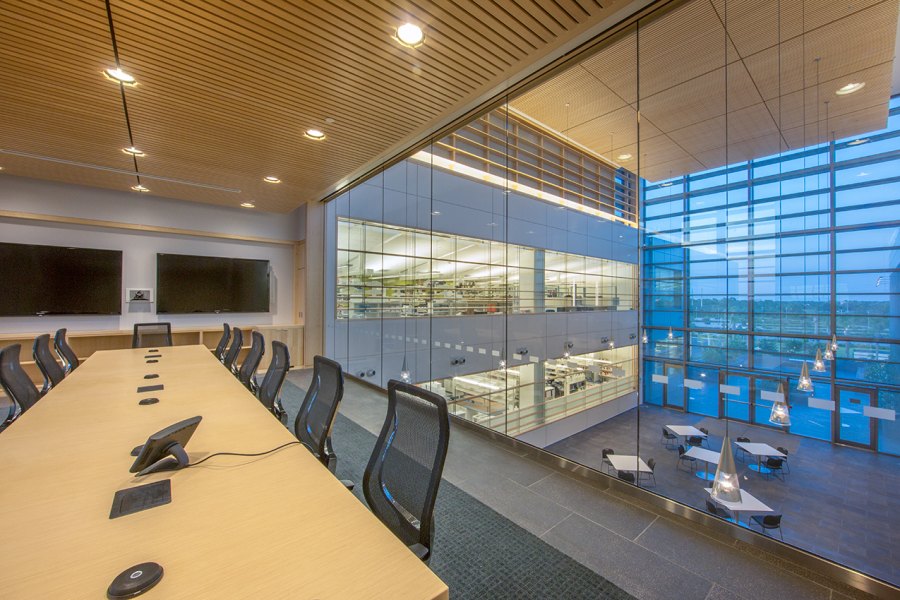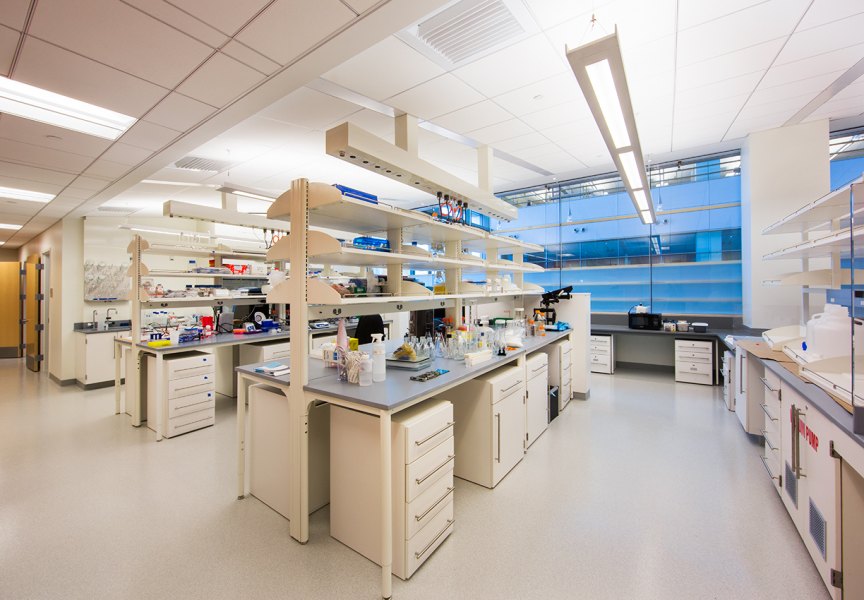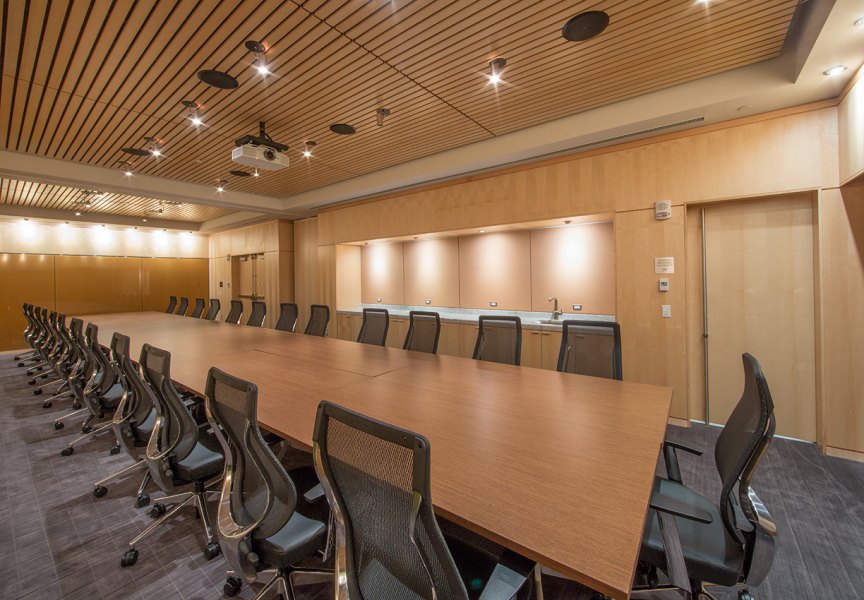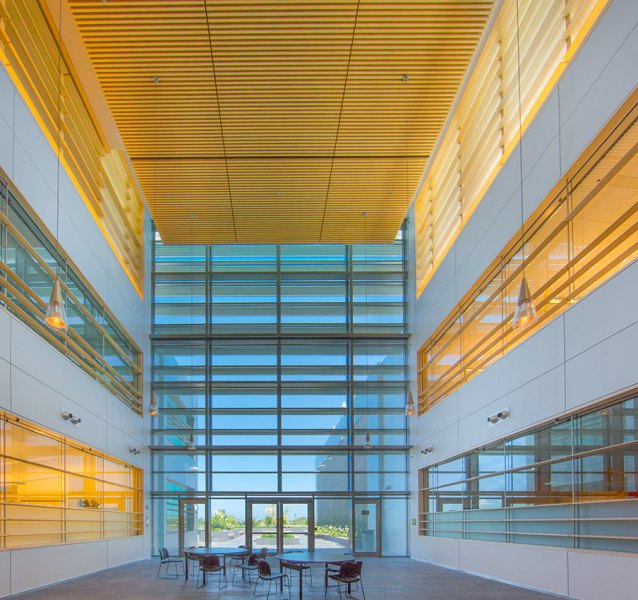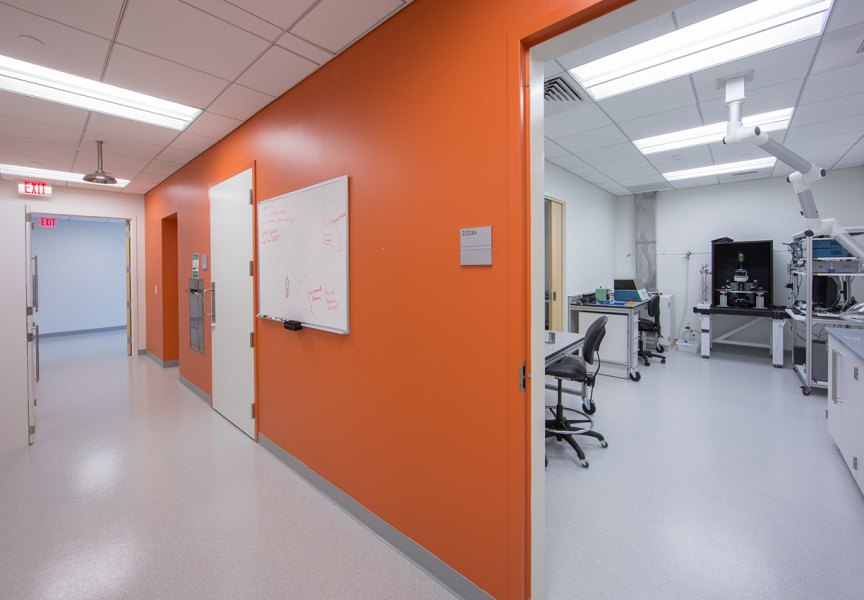 Max Planck Florida Research Institute
Designed for the Max Planck Society, the world-class Florida Research Institute demonstrates forward thinking on the inside and out. Bringing together researchers in physics, chemistry, biology, medicine, and computational sciences, the Institute attempts to visualize molecular and physiologic tissue properties with unprecedented specificity and in a noninvasive manner.
Located in the seaside community of Jupiter, this 101,060-square-foot biosensing and bioimaging research facility sits adjacent to Scripps Florida Research Institute on the Florida Atlantic University MacArthur Campus.
The facility houses wet and dry bench research, instrumentation labs, computational research, core imaging and microscopy facilities, information technology services, a vivarium, researcher offices, and support shops. Conference rooms, social spaces for staff and researcher interaction, a 100-seat auditorium, lunchroom, and administrative offices are also available.
PGAL served as associate architect for the project with design architect ZGF.
Features Include:
101,060-square-foot biosensing and bioimaging research facility
Wet and dry bench research, instrumentation labs, computational research, core imaging and microscopy facilities, information technology services, a vivarium, researcher offices, and support shops
Conference rooms, social spaces for staff and researcher interaction, a 100-seat auditorium, lunchroom, and administrative offices