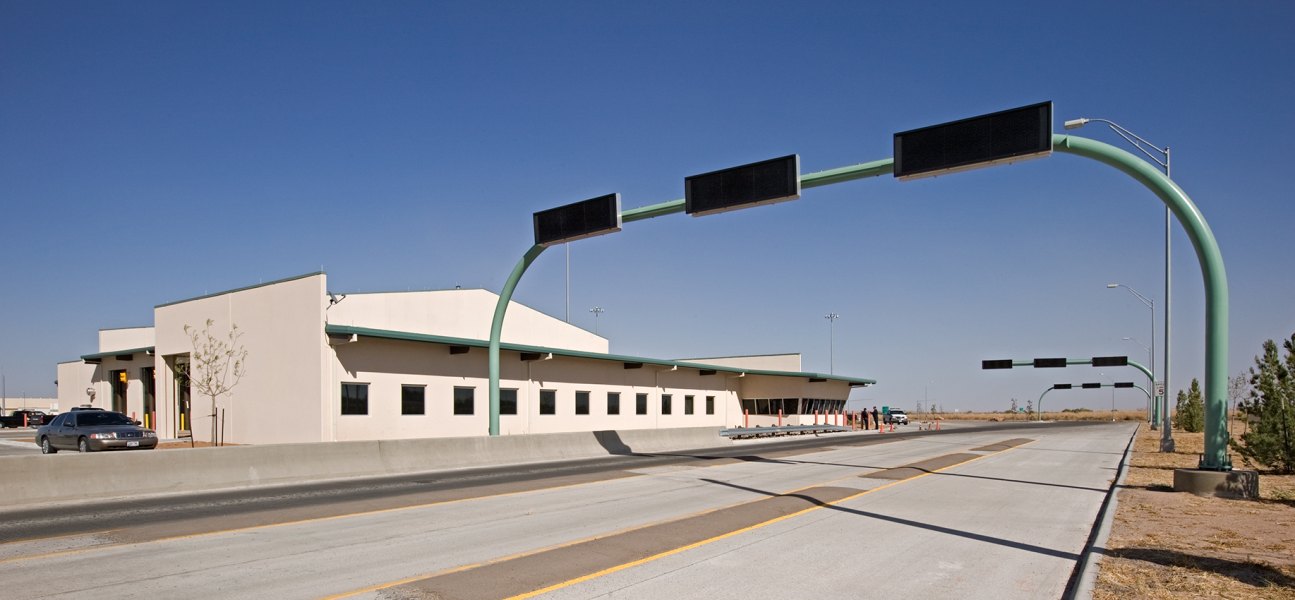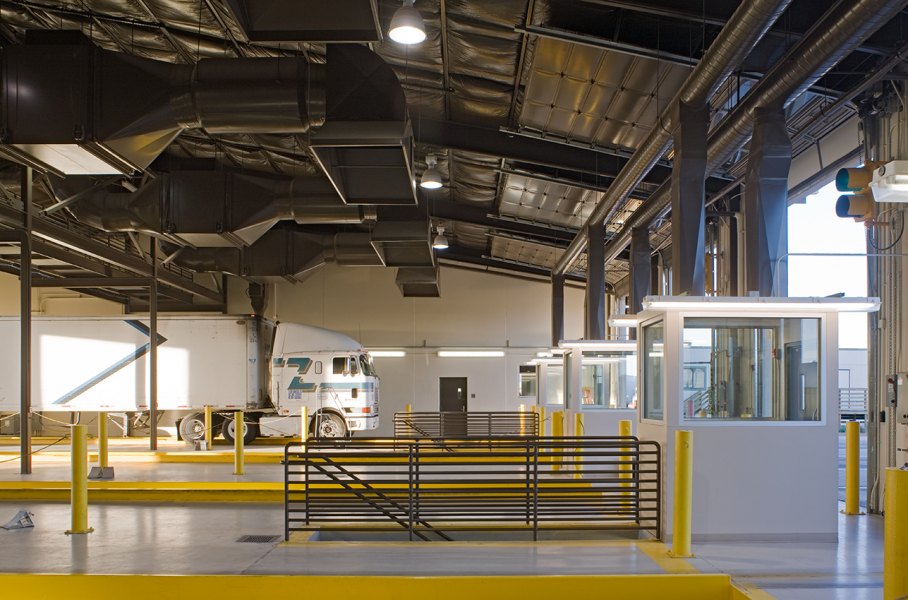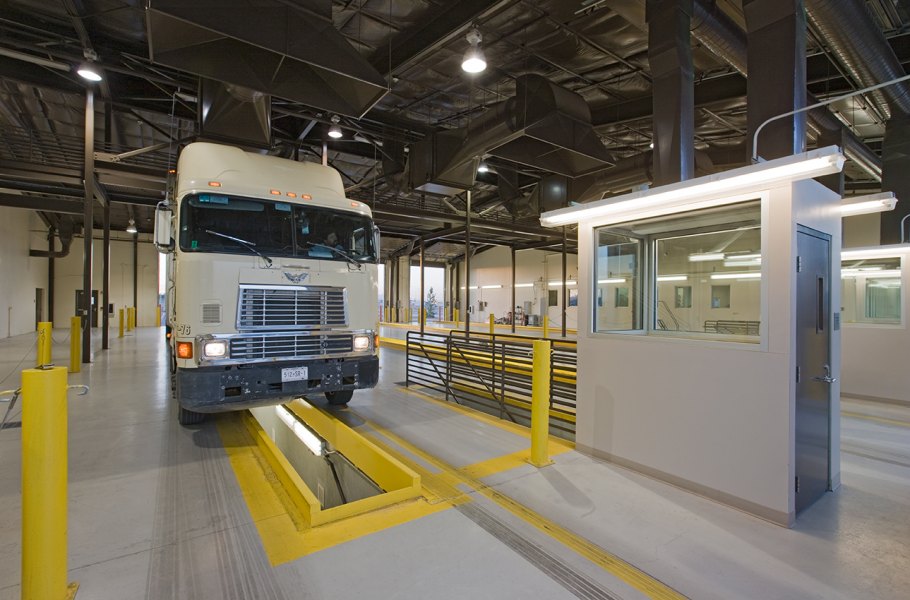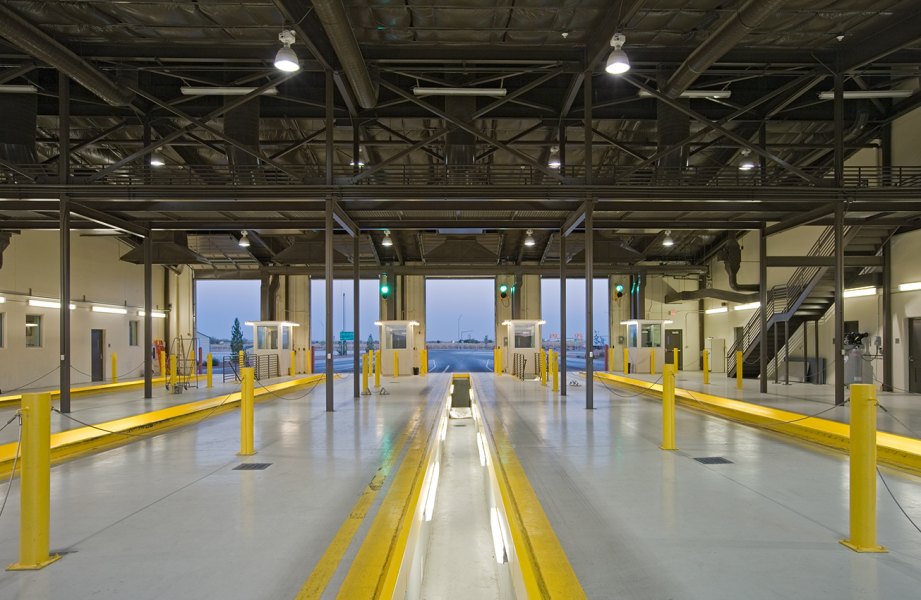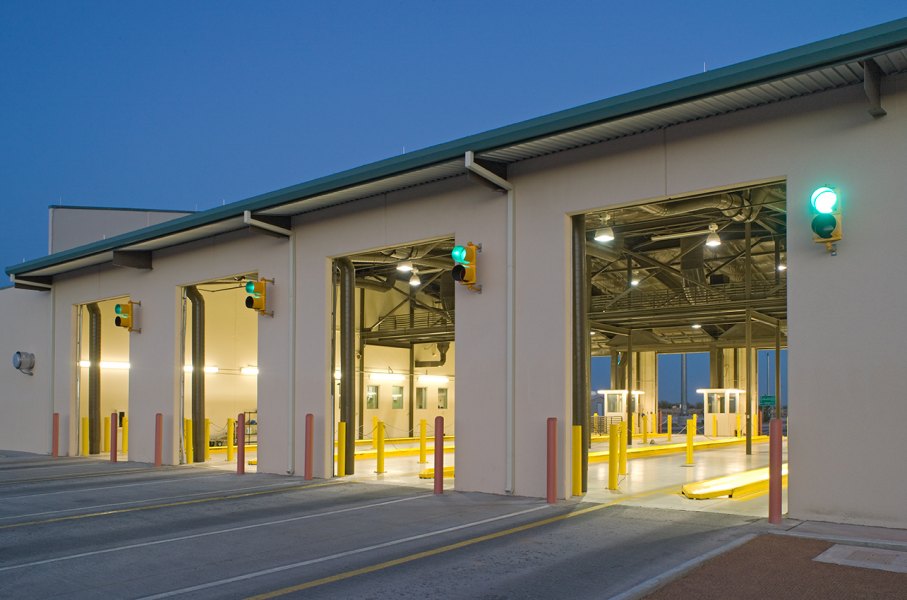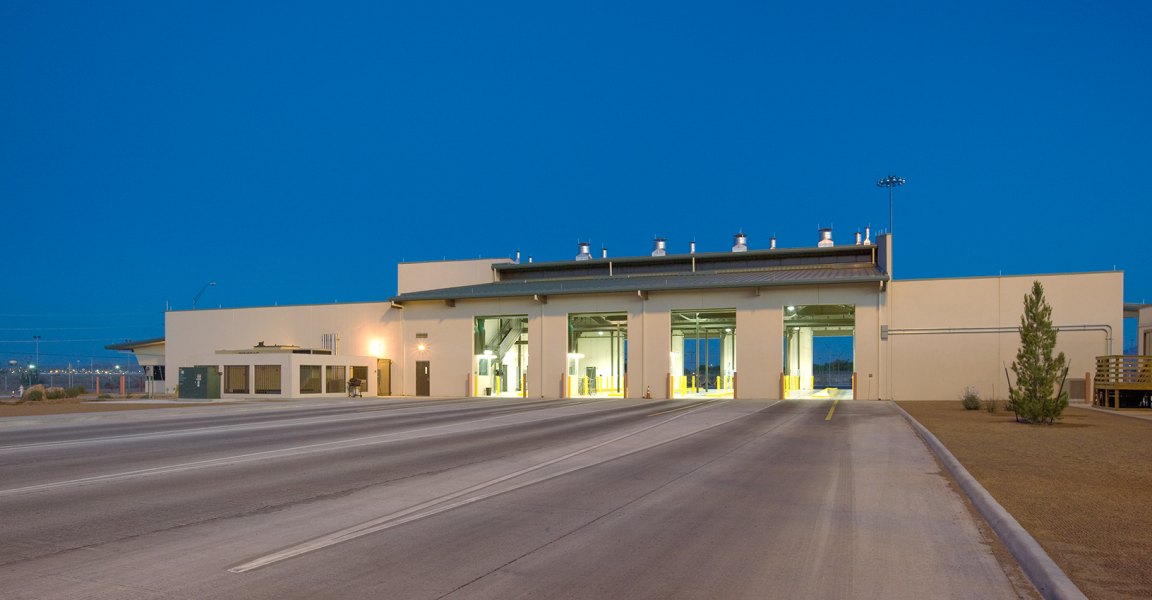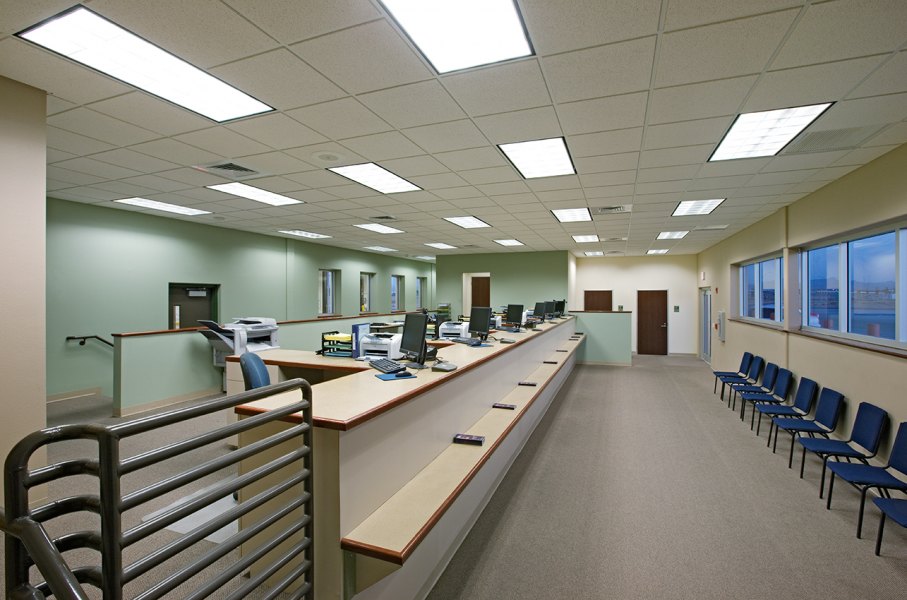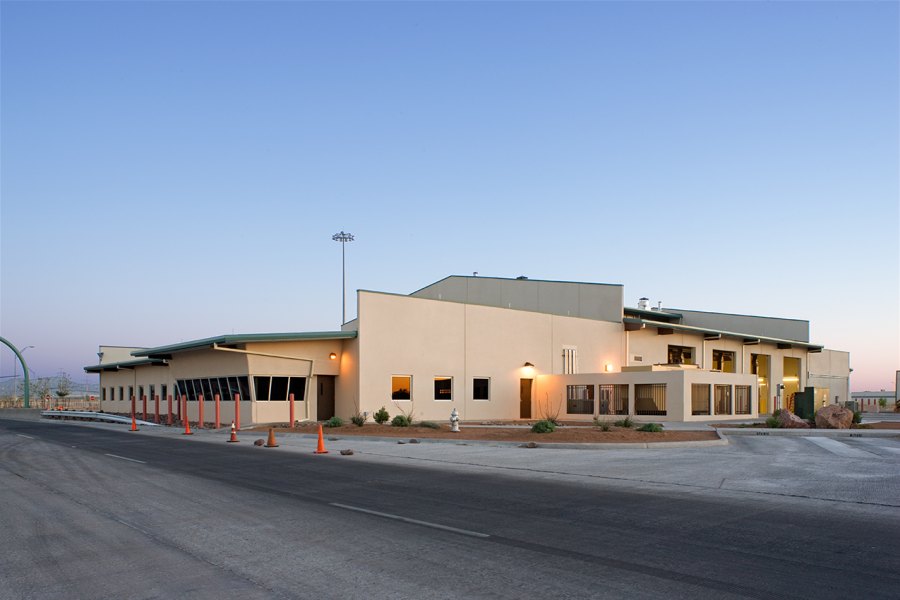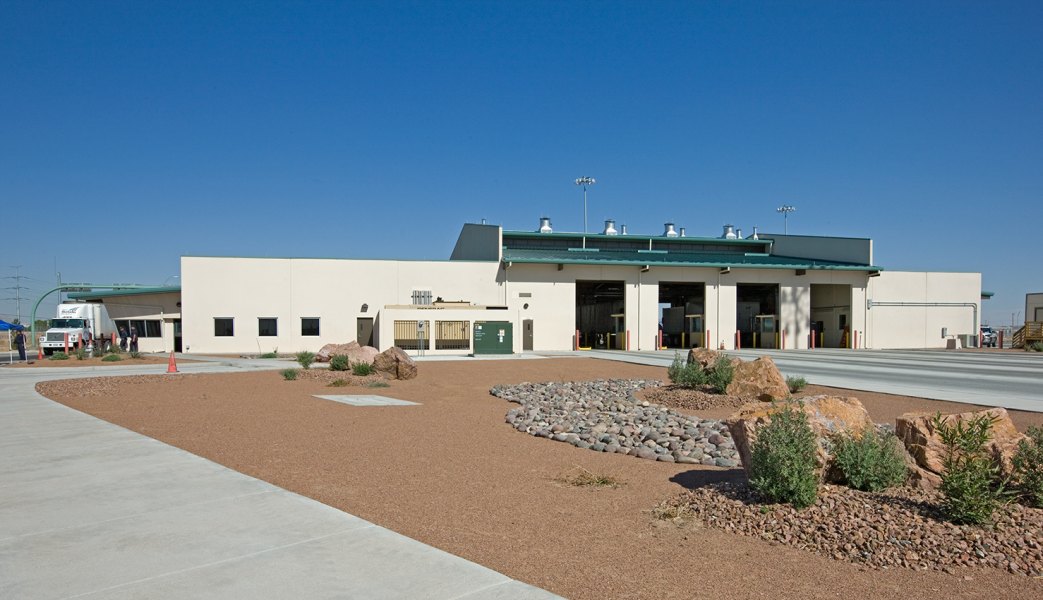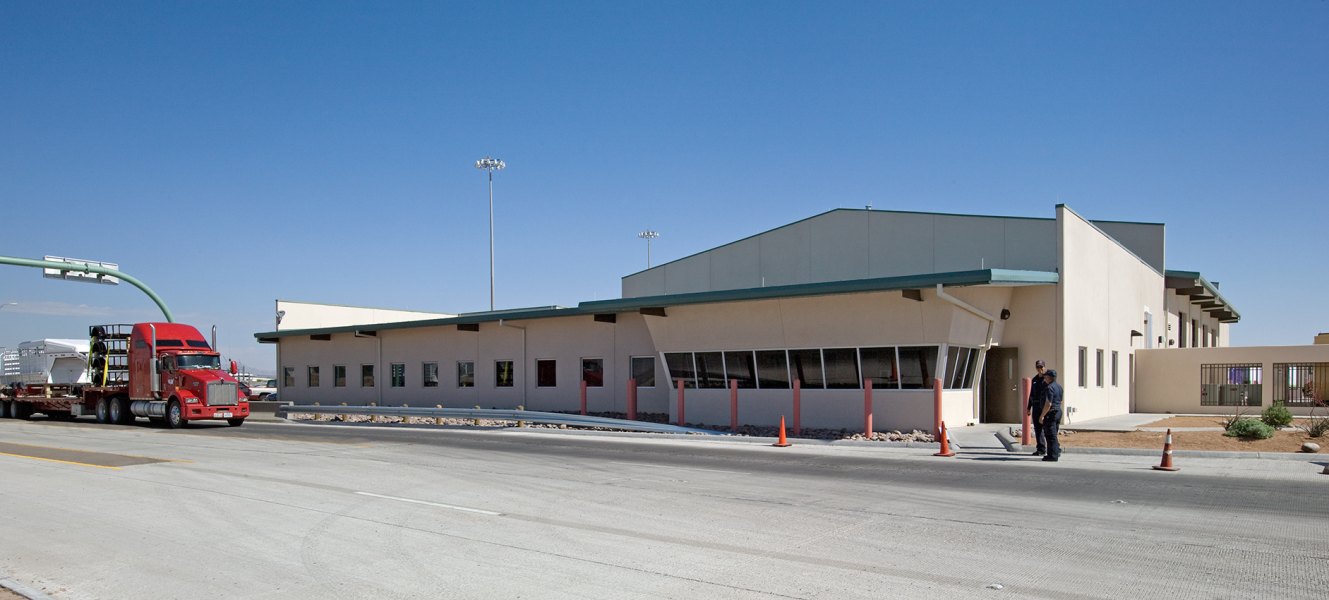 Texas Department of Transportation Border Safety Inspection Facilities at U.S. 54 and Zaragoza
Texas Department of Transportation (TxDOT) selected PGAL to prepare plans, specifications, and estimates for the border safety inspection facilities at the Bridge of the Americas Port of Entry and Zaragoza-Yselta Port of Entry. Both facilities are located adjacent to U.S. Customs and the GSA.
These facilities serve as safe and efficient environments for the Department of Public Safety (DPS) to inspect trucks crossing into the United States. The facilities accommodate numerous procedures, including mechanical inspections, weighing and taking dimensions of trucks, and secondary security via visual inspections.
The Bridge of the Americas facility covers 20 acres, while the Zaragoza-Yselta facility covers 50 acres. The projects include new continuously reinforced concrete pavement (CRCP) roadway, concrete curb, asphalt parking, sidewalks, and ADA ramps. The inspection facilities also feature storm sewers, retention ponds, sanitary sewer and water lines, utility relocations, signing and pavement markings, illumination, administrative and inspection buildings, and landscaping.
For both projects, PGAL incorporated multiple Intelligent Traffic Systems (ITS), including CCTV cameras, VIDS, dynamic message signs, transponder readers, static and weigh-in-motion scales, and flow managers.
Features Include:
Accommodations for mechanical inspections, weighing and taking dimensions of trucks, and secondary security via visual inspections
Intelligent Traffic Systems including CCTV cameras, VIDS, dynamic message signs, transponder readers, static and weigh-in-motion scales, and flow managers
CRCP roadway, concrete curb, asphalt parking, sidewalks, and ADA ramps