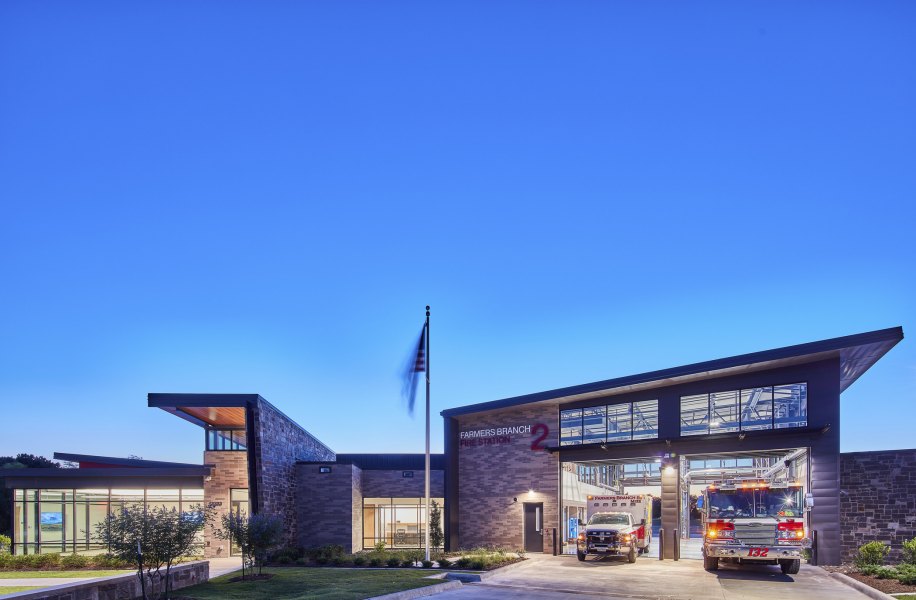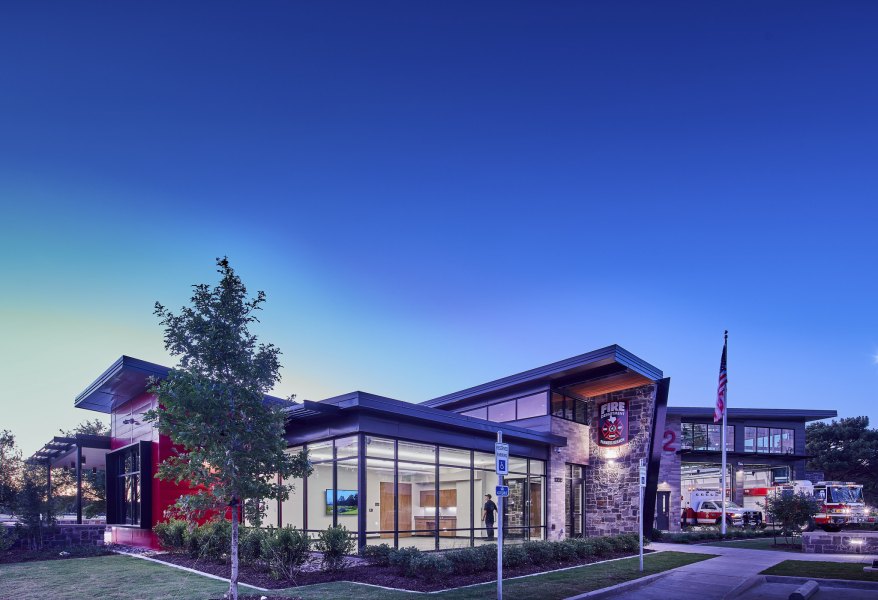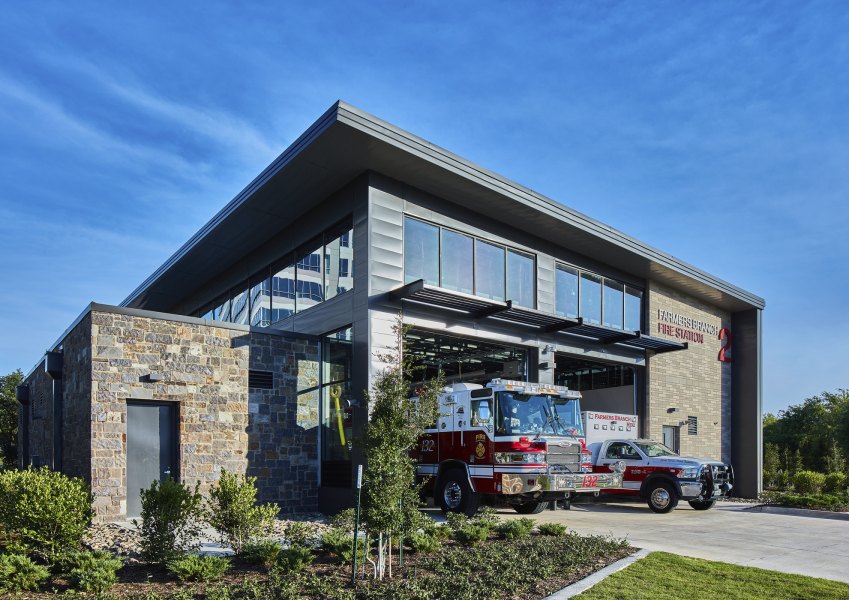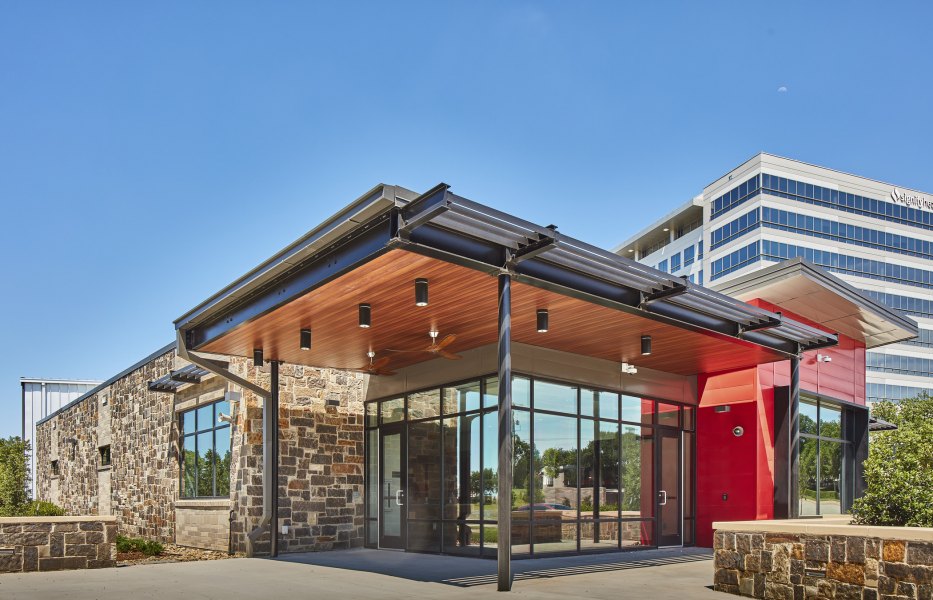 Farmer's Branch Replacement Fire Station No. 2
The replacement Fire Station No. 2 was relocated to the Holiday Park site in Farmers Branch, a unique triangular site with a community college on one side, a mid-rise office building on another side, and an established subdivision on the third.
The station is located on the northeast corner of the site to provide quick response time and minimal impact on the park. The 11,000-square-foot, two-bay fire station is designed to accommodate eight firefighters at full capacity and contains typical sub-station support spaces plus a community room and storm shelter. Operational efficiency, quick response, and indoor/outdoor connection to the park were the key factors in the design of the station layout.
The result is a compact, well-oriented building that will allow the department to function at a high level. The importance of bringing natural light into the building and the desire to open the building to the site is expressed on the different façades, with the strategic placement of clerestory windows and large windows oriented to the views.
Features include:
11,000-square-foot replacement fire station

Designed to accommodate eight firefighters at capacity

Ample natural light throughout the station