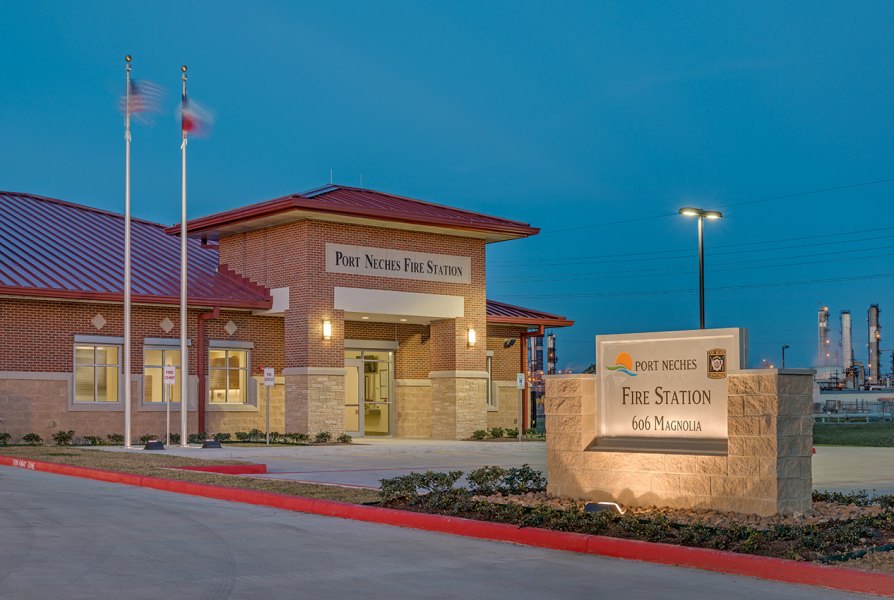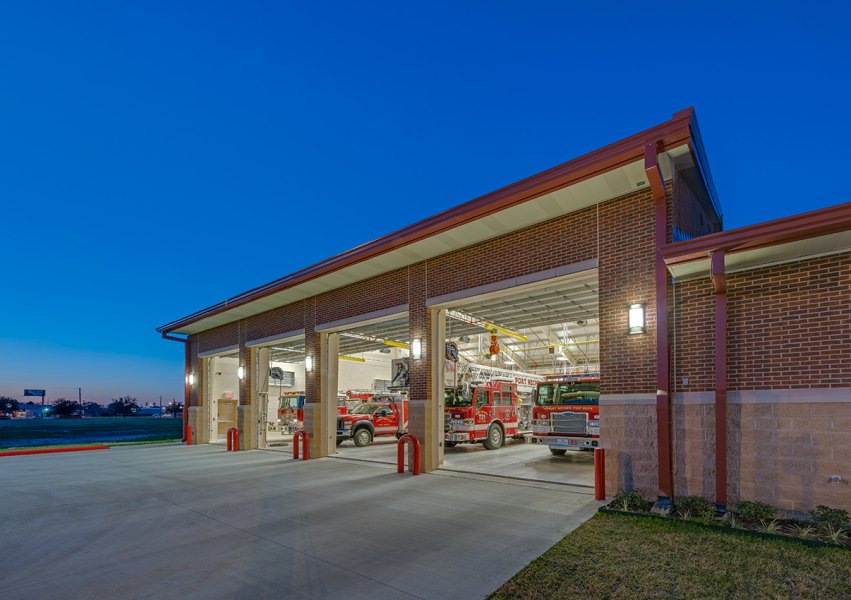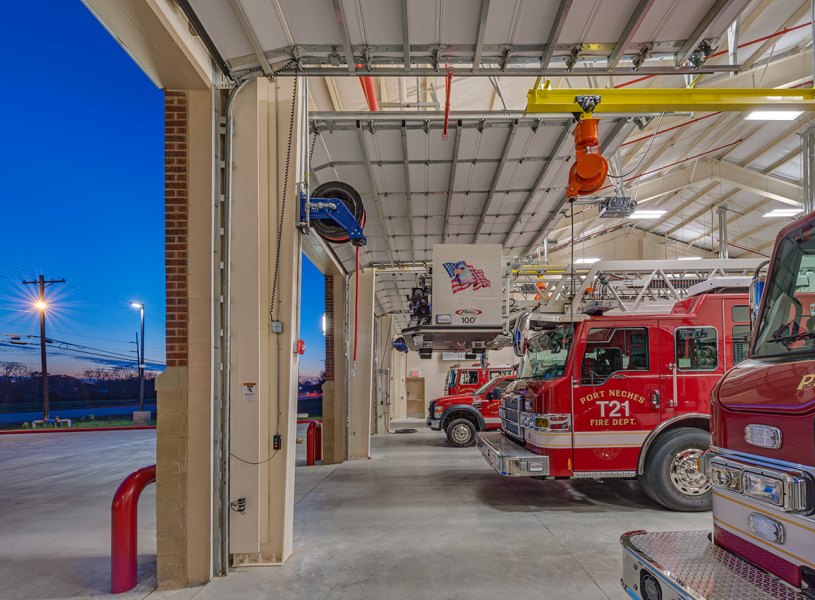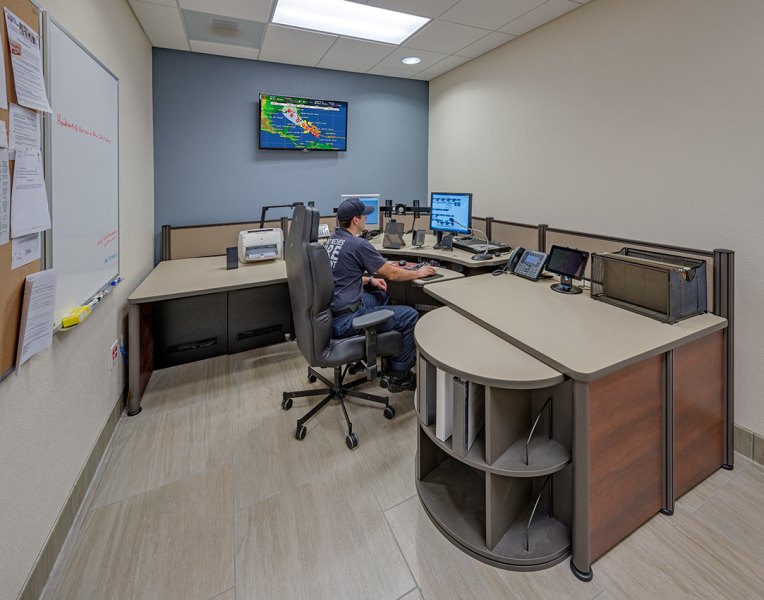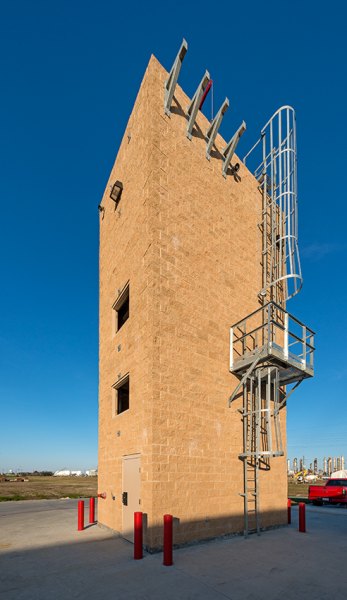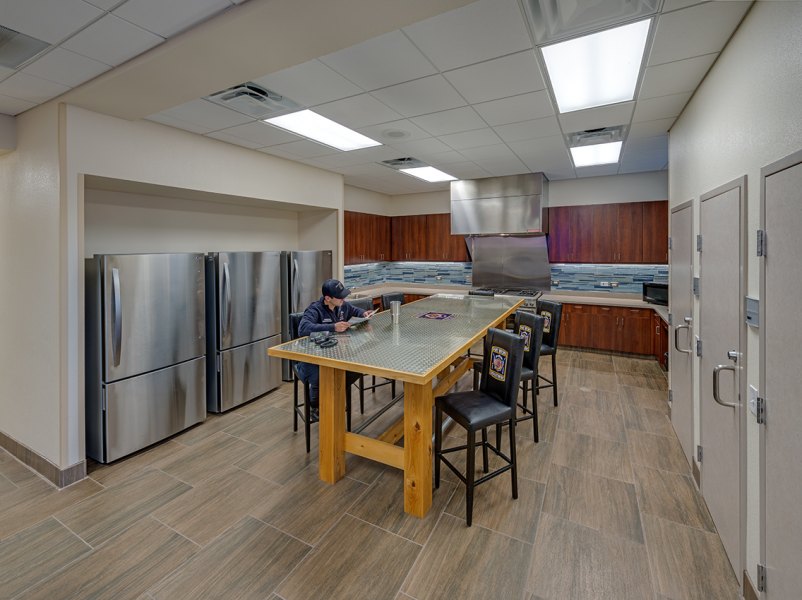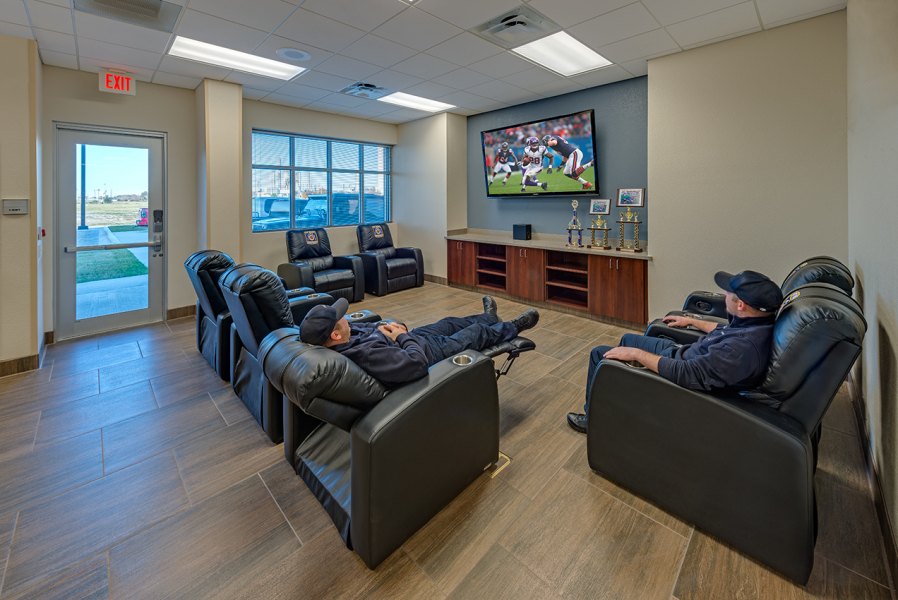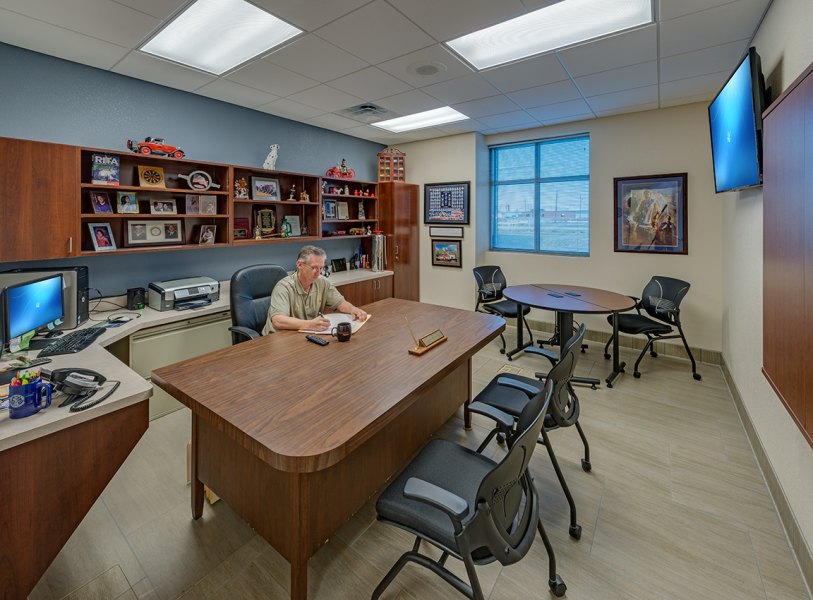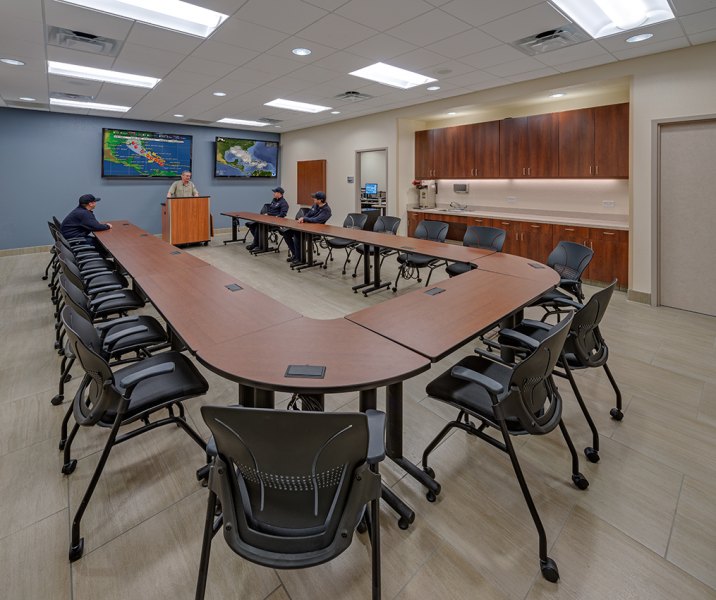 City of Port Neches Fire Station
With an existing fire station dating back to 1972, the City of Port Neches needed an updated, state-of-the-art facility that would accommodate training programs and withstand hurricane-level winds.
The new 11,773-square-foot, single-story fire station includes four apparatus bays, fire chief and assistant fire chief offices, a secretary and finance office, and logistics and planning rooms. The station's training room doubles as an emergency operations center (EOC).
The space houses bunker gear lockers, supply and mower storage, a cascade air pack room, and documentation storage. For long shifts, the station includes four dorm rooms with two individual shower and toilet rooms, a laundry room, and a full-service kitchen.
The three-story drill tower includes an interior stair and ladder to the roof with a manhole as well as a standpipe and sprinkler system. An exterior caged ladder to the roof includes a transfer landing and shuttered windows.
All building components were constructed to withstand wind gusts up to 146 miles per hour (Category 4 hurricane) and pertinent requirements for impact resistance. The pre-manufactured metal building system includes exterior cladding with split-faced concrete masonry units and brick with cast stone accents and concrete masonry unit backup.
Features Include:
11,773-square-foot, single-story fire station
Three-story drill tower with interior stair and ladder leading to a roof with manhole, standpipe, and sprinkler system
Pre-manufactured structure built to withstand a Category 4 hurricane