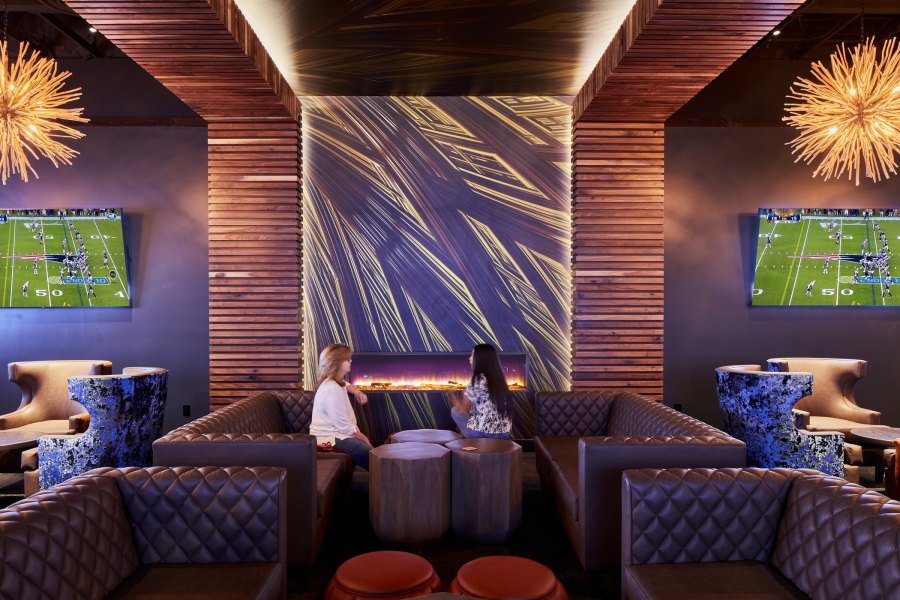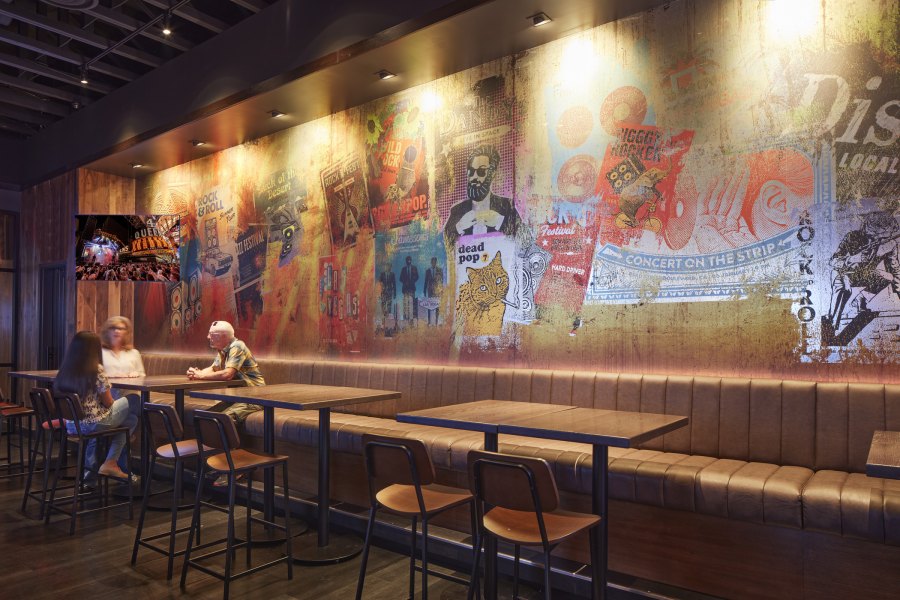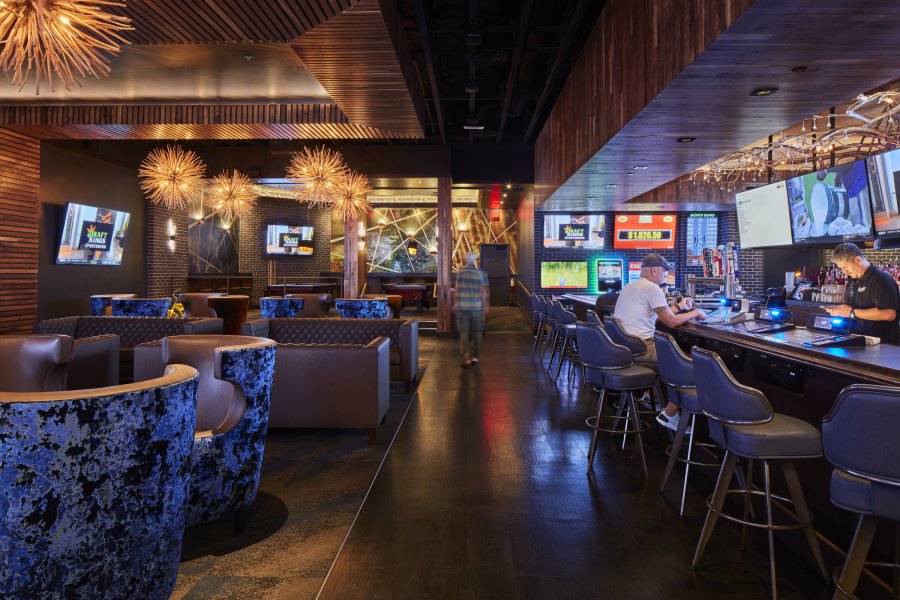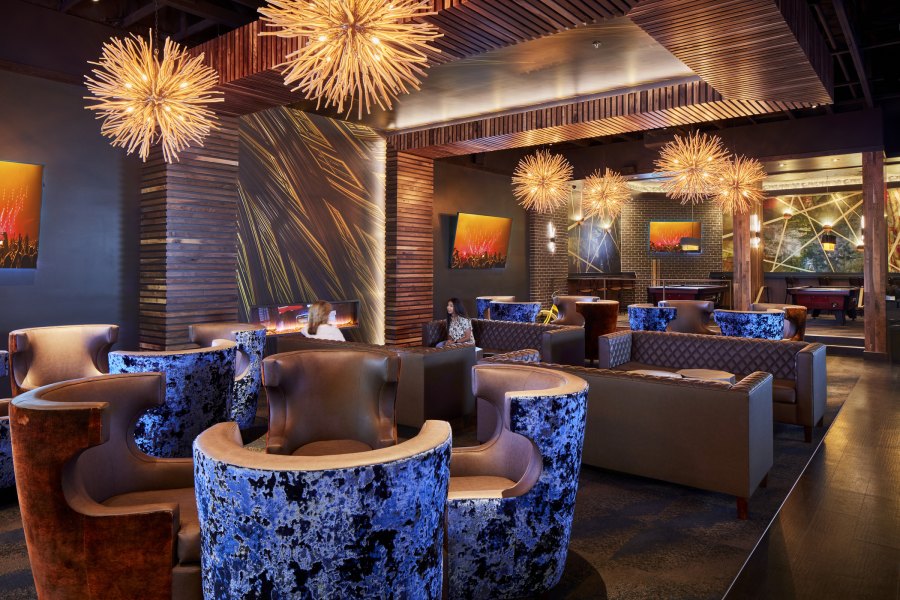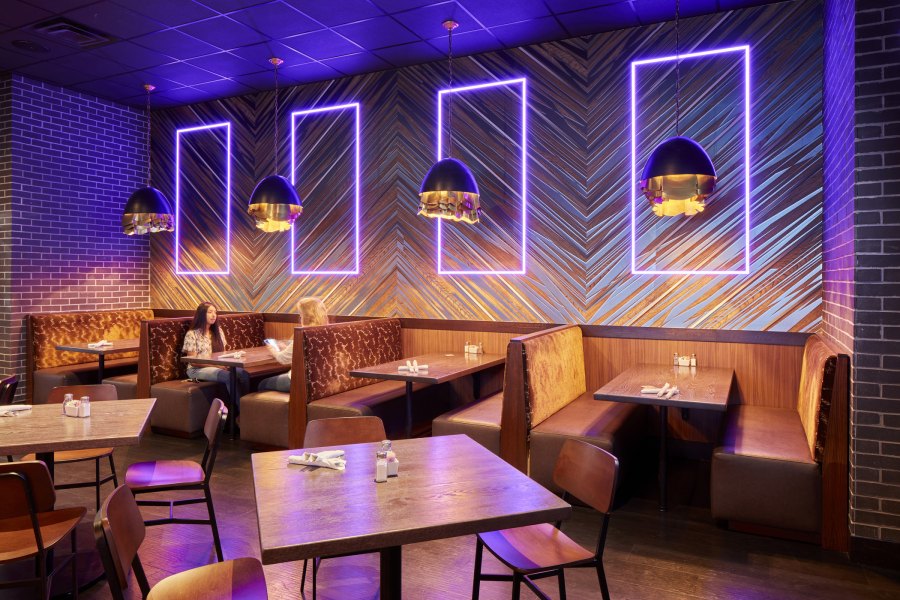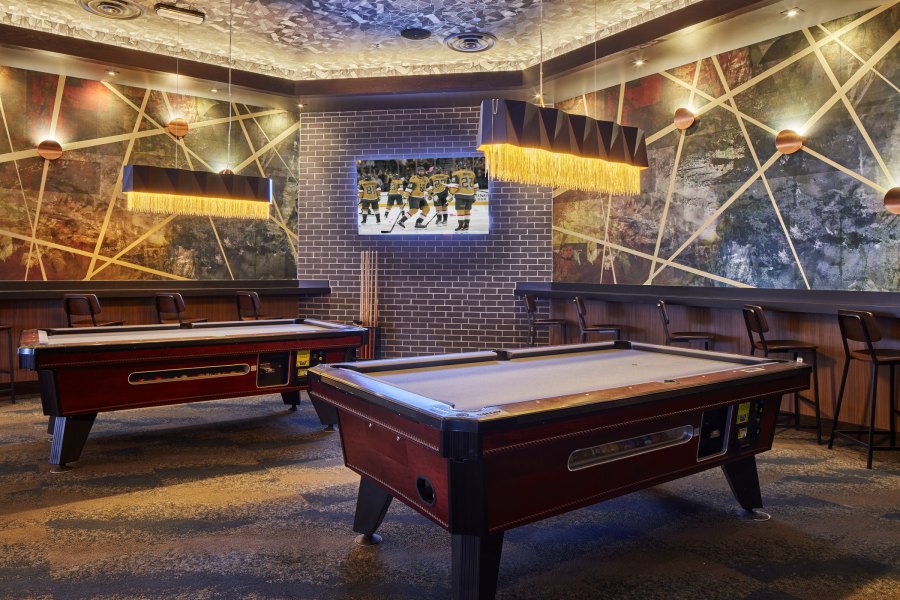 Distill Taverns
Established as local destinations to eat, play, and drink, PGAL worked with the client to bring their vision of creating hip and fun taverns to multiple neighborhoods across Nevada.
Each tavern is approximately 6,500 square feet with finishes that include warm wood tones, brick walls, and iridescent wall coverings in the lounge.  A faux fireplace with flexible ottoman seating allows for large or small groups to relax and drink, while the lounge chairs provide more informal seating options.  Patrons can also sit at the bar, encircled by 75" TVs, while playing on the 20" LCD gaming machines. The back bar LED lighting changes for the season or a particular ambiance for the day. 
Banquette seating alongside the bar is illuminated by glass-carved whisky decanters and highlights the custom Distill Bar mural, which is the culmination of the neon glitz and glamour of Las Vegas while celebrating being a cozy, local establishment. 
Distill Taverns offer flexible seating for lively conversation with some establishments providing a second floor that serves large group events, including a permanent bar and an open floor plan that can be furnished for any event.  An outdoor balcony provides an extension of the room with views of the Valley.
Features include:
Relaxed neighborhood destinations to eat, play, and drink

Flexible mezzanine level to host large group events

Custom murals and light fixtures