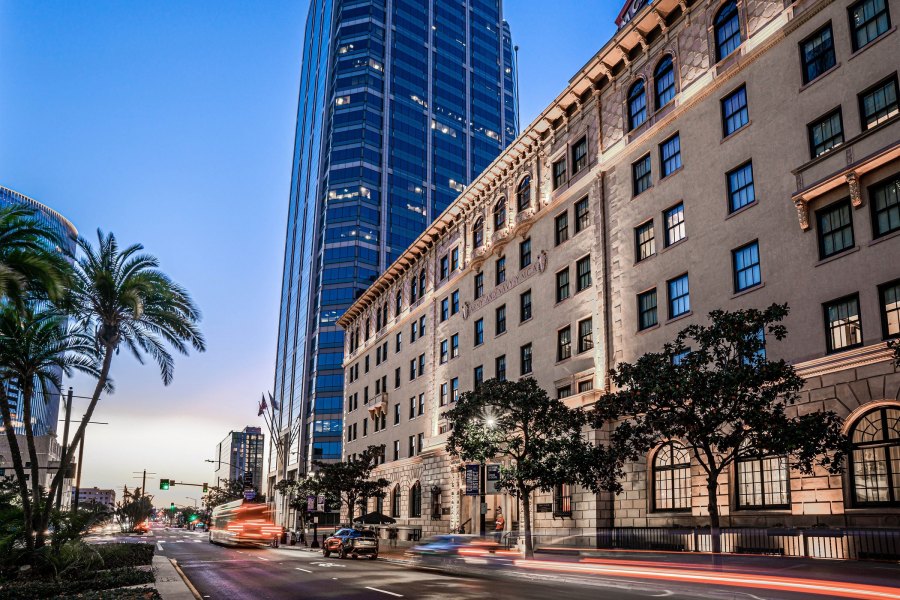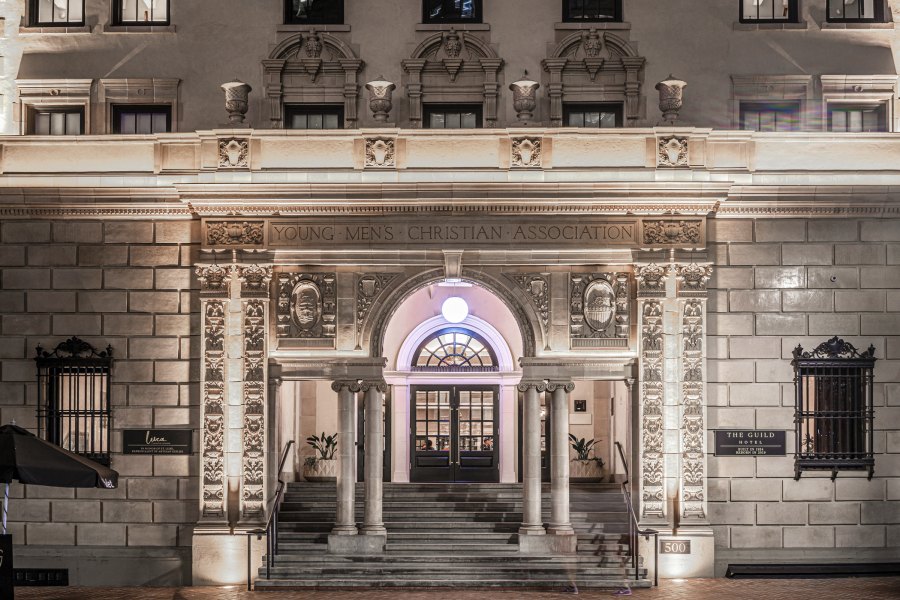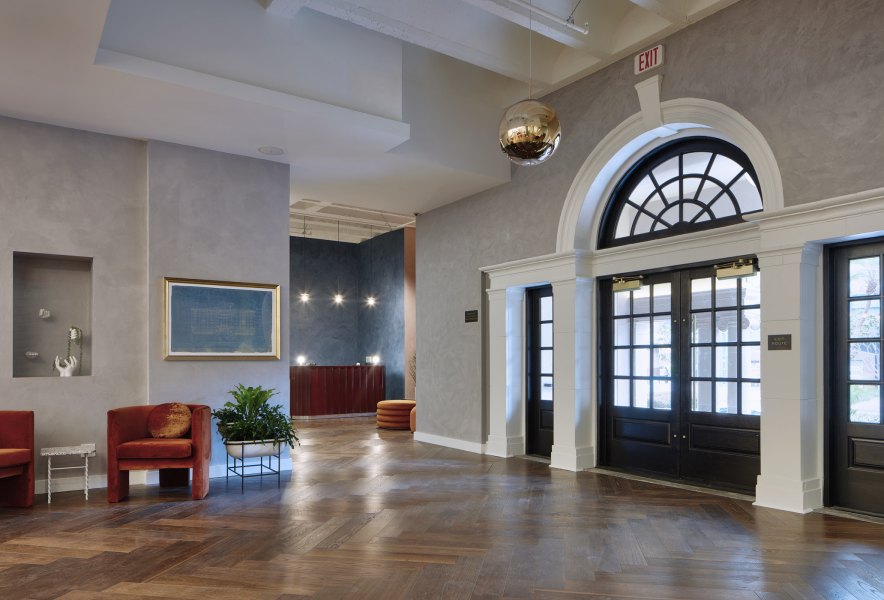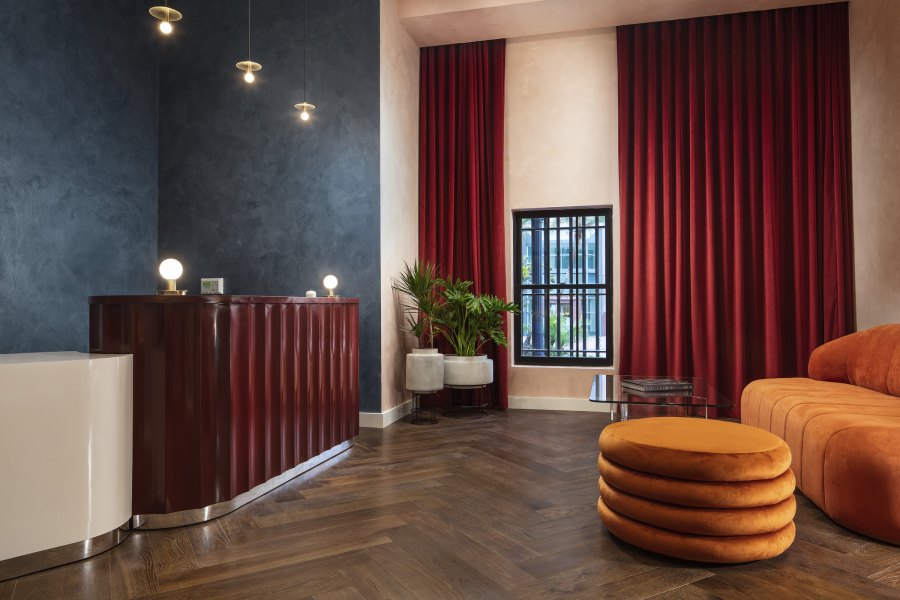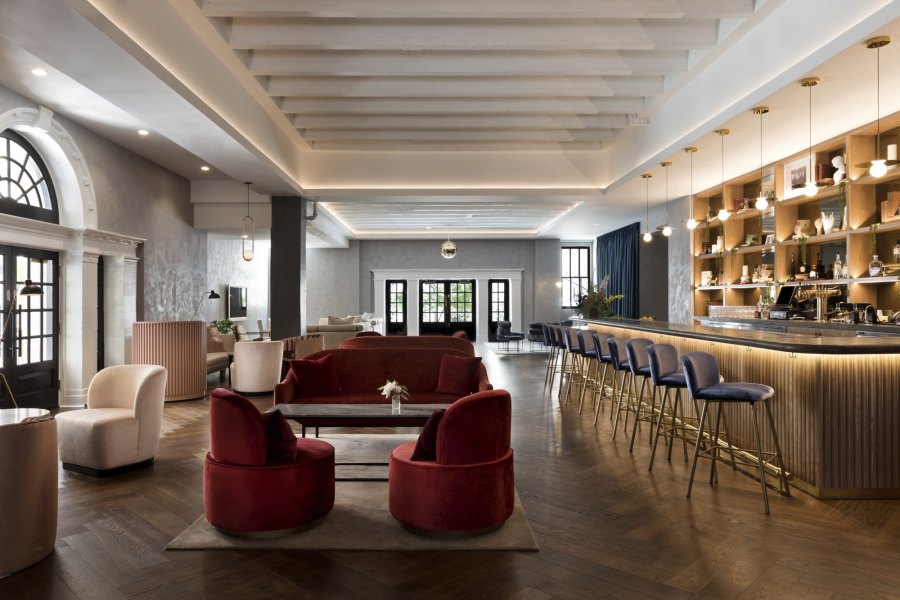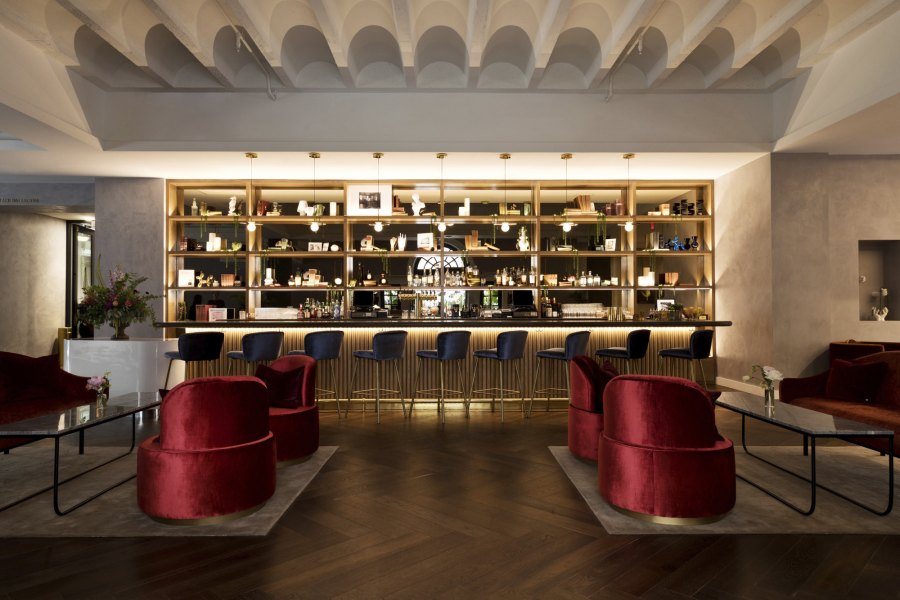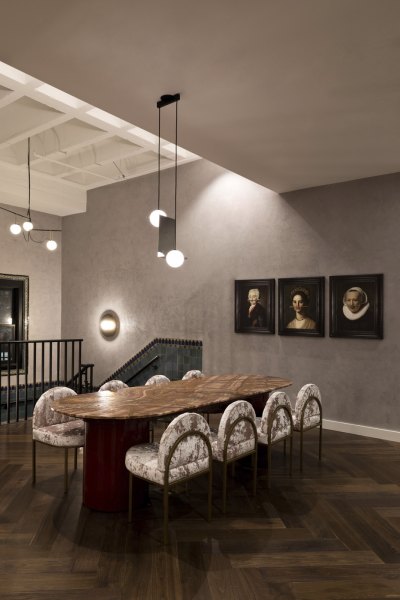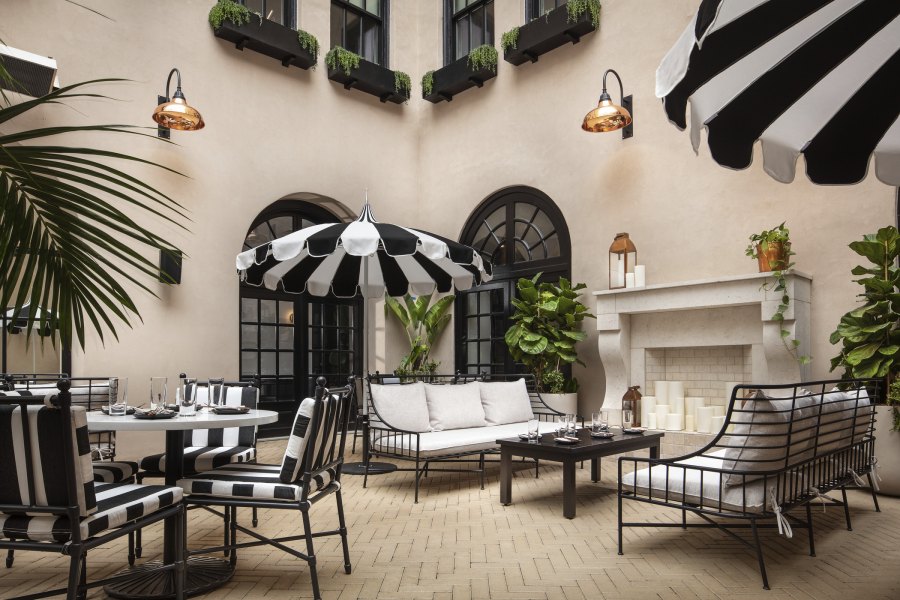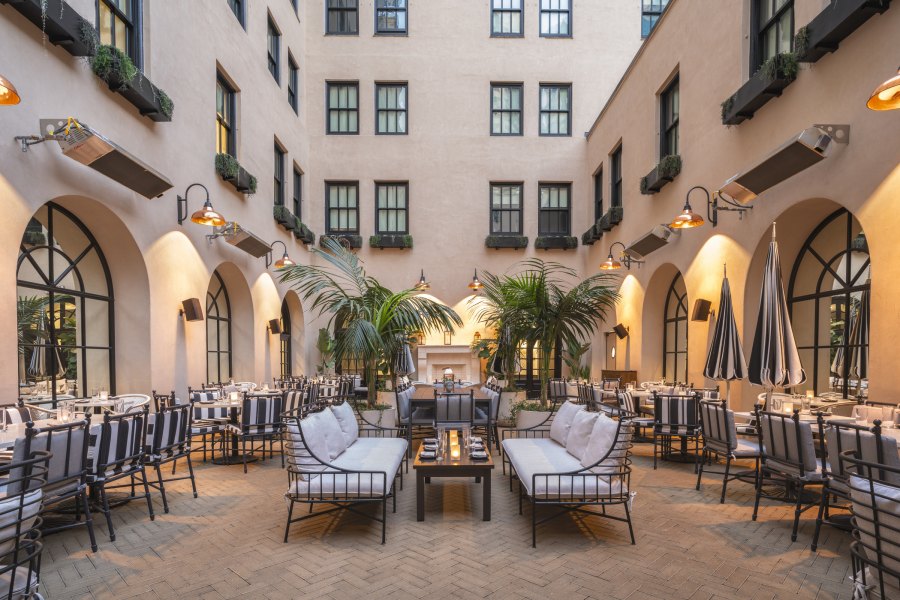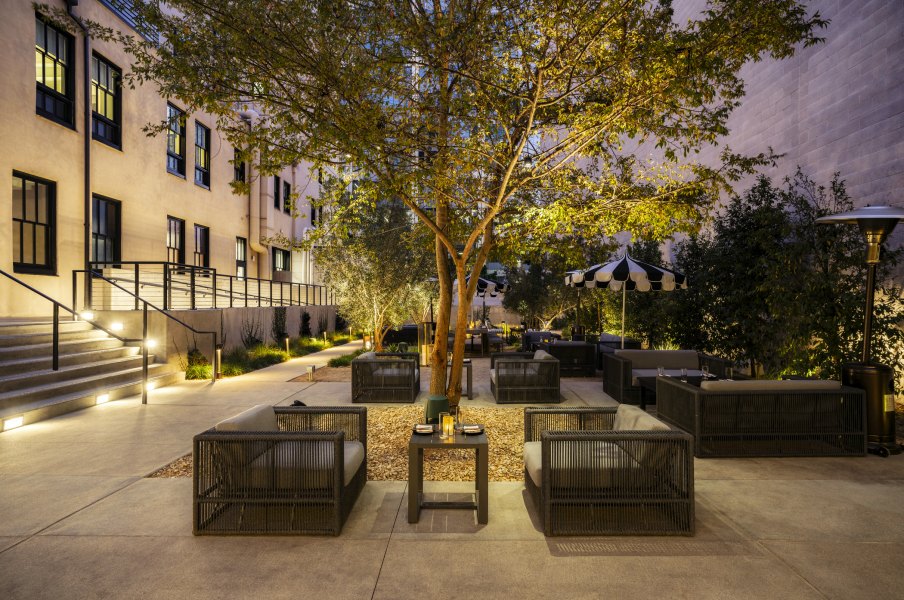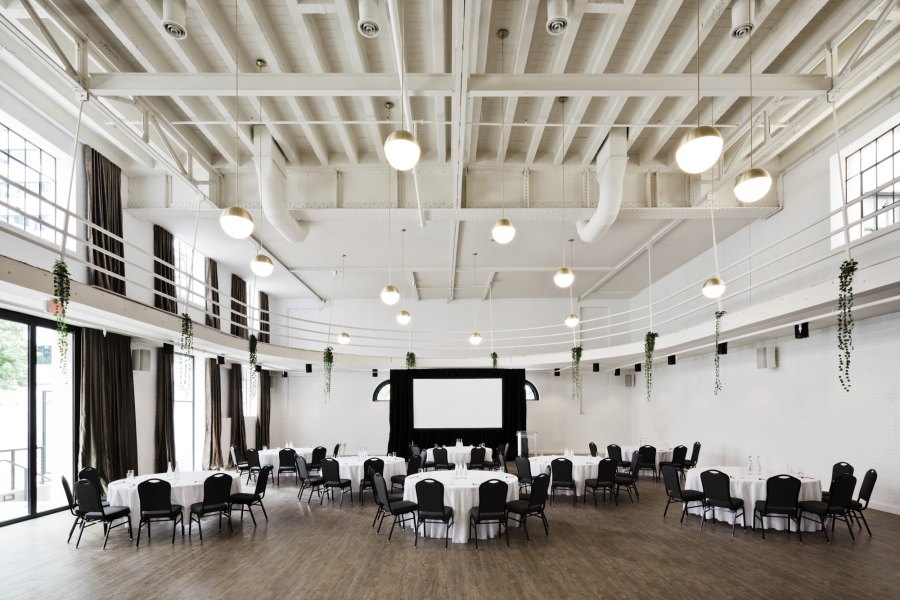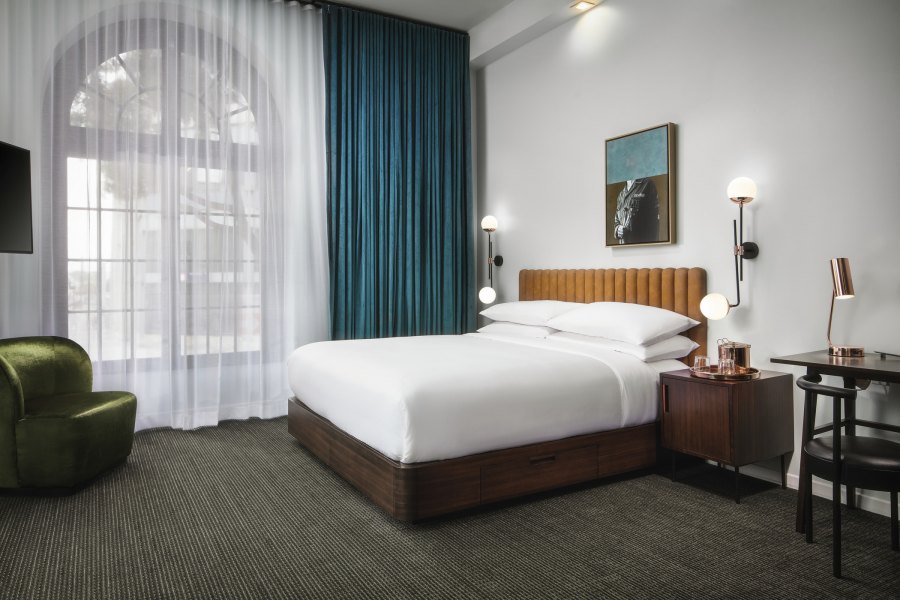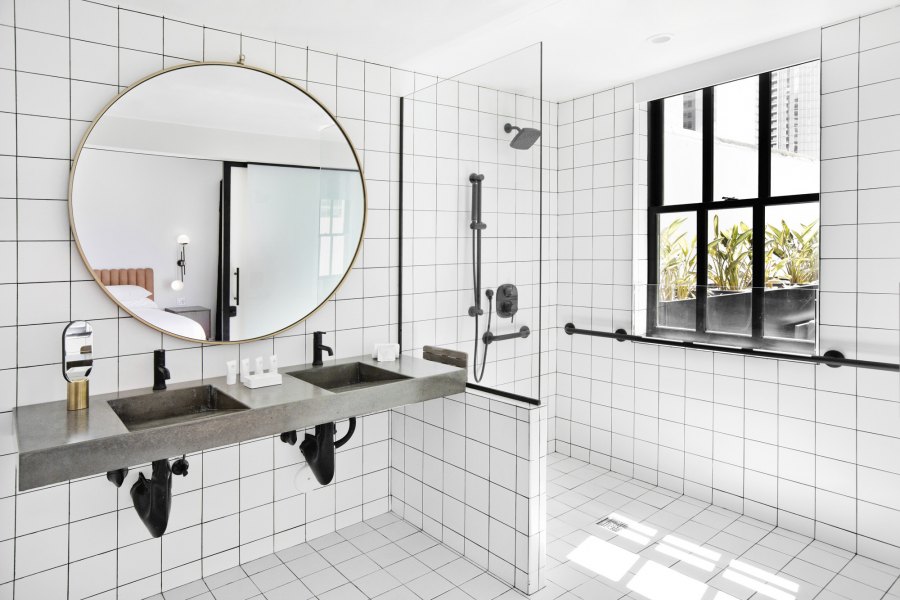 The Guild Hotel
Formerly the Historic YMCA, constructed in 1891, the renovation/conversion of this downtown structure highlights the building's rich historical character while transforming it into a modern, four-star hotel.
Patrons can utilize amenities such as the historic gymnasium ballroom, a banquet facility, corporate meeting rooms, sleek lobby bar (The Guild Bar), Luca restaurant, and outdoor events gardens. The 162 guestrooms are designed to feature exposed concrete ceilings and custom built-in furniture that pays homage to the YMCA's past life. Additionally, the mechanical mezzanine at the 7th floor roof has been converted to a penthouse suite that takes in views of the San Diego Bay.
Guests are greeted at the entry by the modern Guild Bar, which features custom millwork detailing, Brazilian leathered quartzite counter and backbar, and hand-torched herringbone floor. Flanking the lounge is the hotel's full-service restaurant, Luca, which includes an outdoor courtyard dining room featuring a custom-designed outdoor fireplace, black and white color palette, lush greenery, and mirrors that mimic the building's historic windows. Guests can also enjoy a separate outdoor courtyard, Grace Garden, where an assortment of flexible lounge seating is encompassed by an abundant mix of olive and evergreen trees, leafy plants, and shrubs to create a unique urban oasis in the center of the central business district. At night, the garden is alight with custom-designed lighting for an ethereal, unexpected retreat surrounded by the city skyline and open-air views of the sky above.
The exterior facade has been restored to feature its historical terracotta and custom iron detailing. While the building is not currently a Historically Registered building, the design team has gone to great lengths to restore the building's historical features and details to ensure its compliance with the Secretary of the Interior Standards for the Treatment of Historical Properties.
Features Include:
Modern guestrooms that highlight historic design elements and provide intuitive amenities
Cocktail lounge and full-service restaurant with outdoor courtyard dining
Event and meeting spaces designed to emphasize the historical character of the building