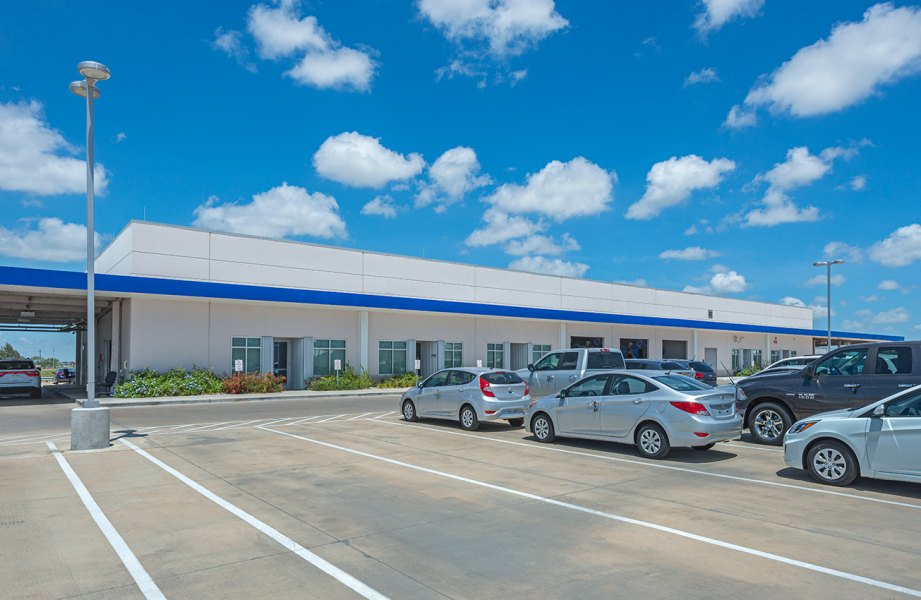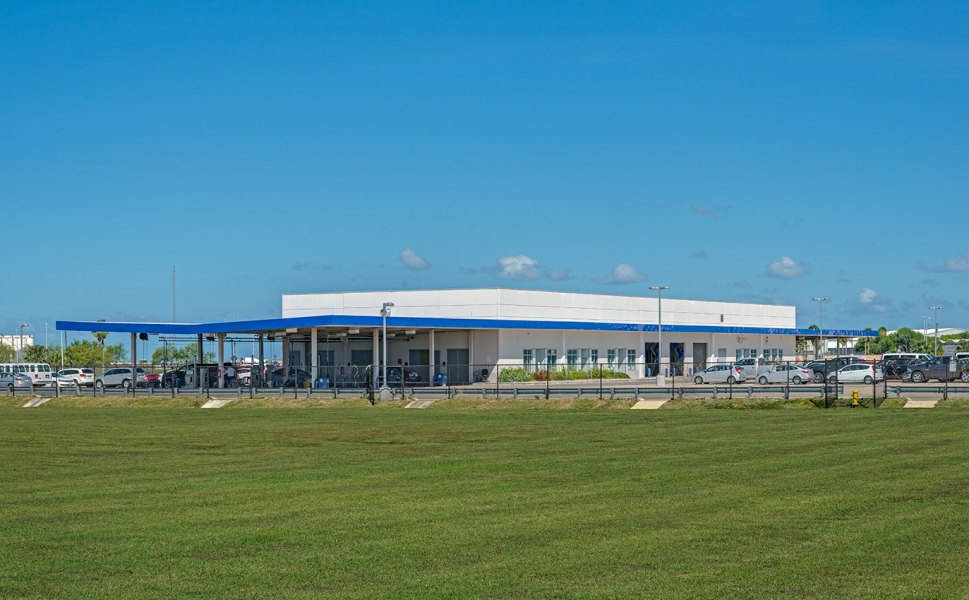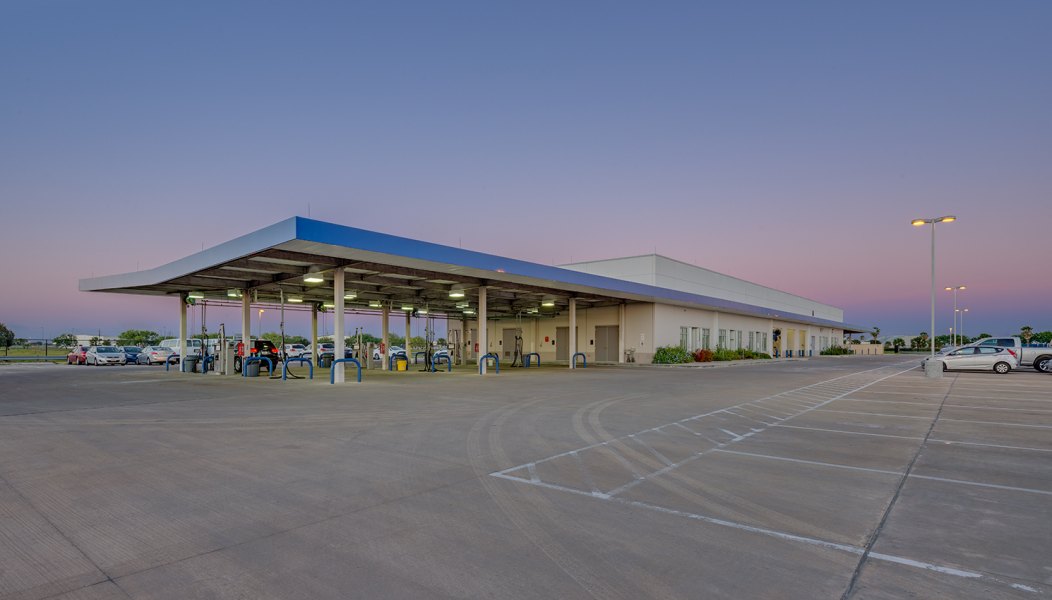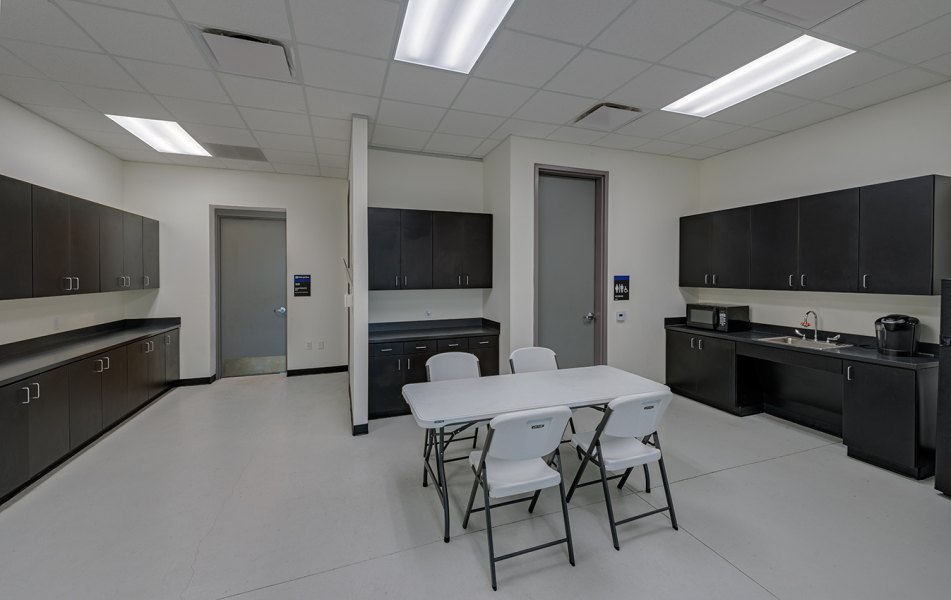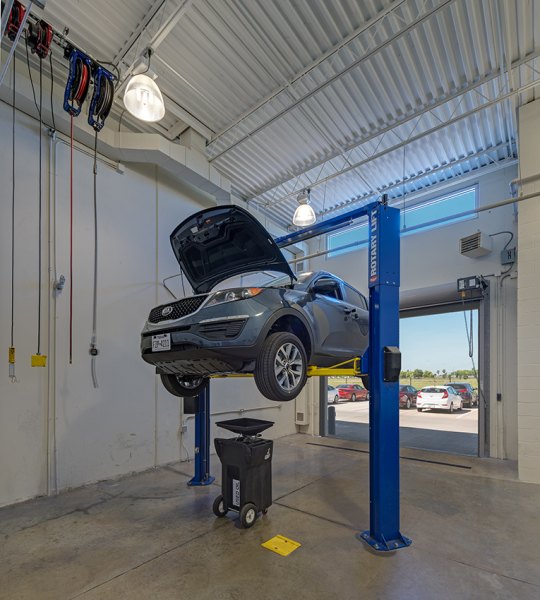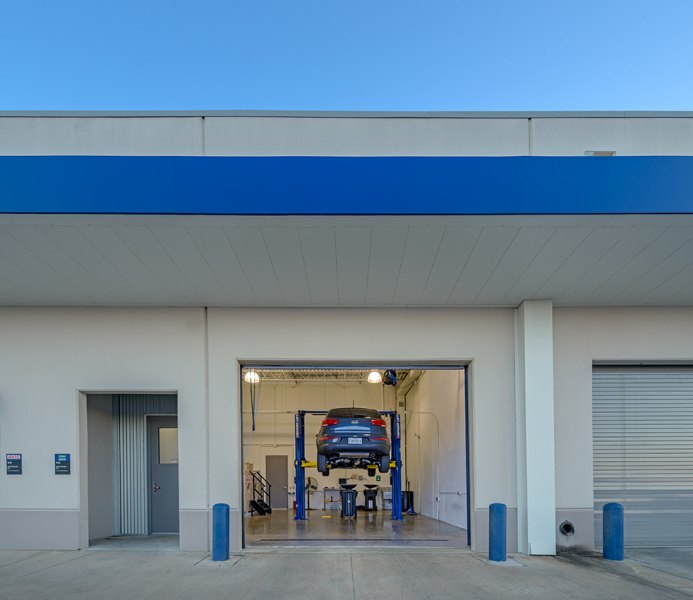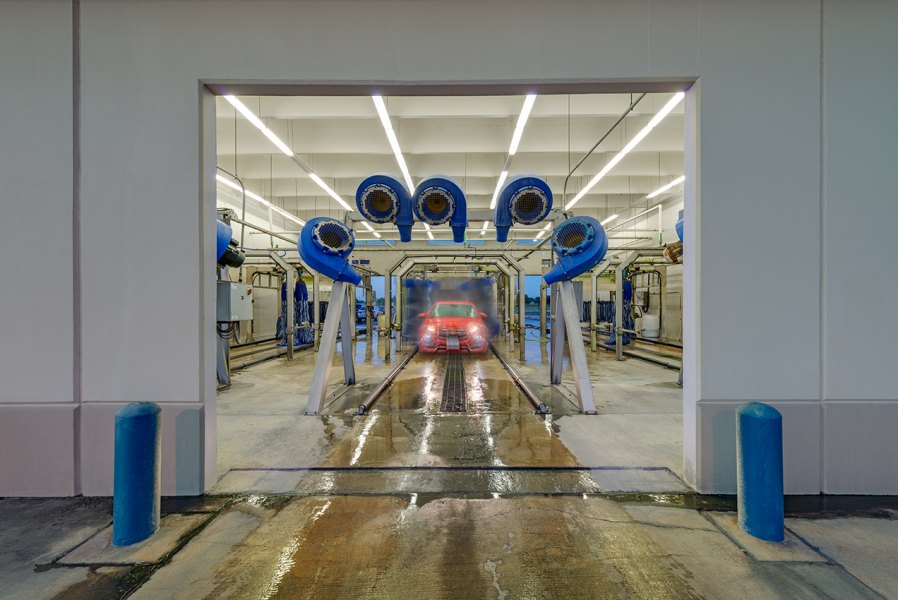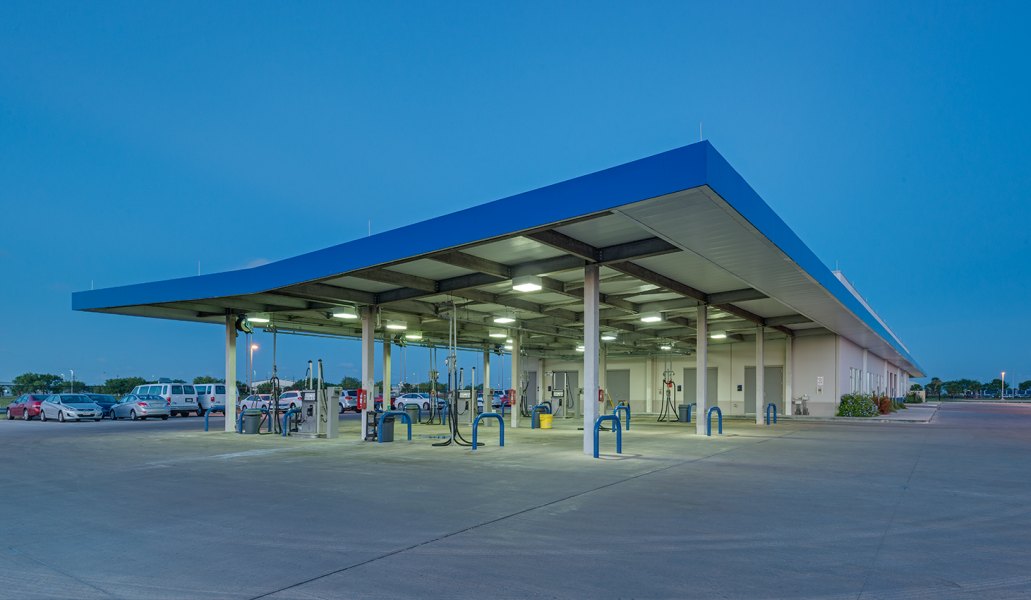 Consolidated Quick Turnaround Facility at Corpus Christi International Airport (CRP)
Corpus Christi International Airport hired PGAL to handle design and construction management for the new on-airport consolidated maintenance service and vehicular storage facility.
The new 5.5-acre site accommodates Corpus Christi International Airport's seven rental car agencies in a true common facility for the service of rental car fleets.
PGAL conducted multiple operational planning studies to ensure efficient rental car operations and financial feasibility. By introducing shared program components — including fuel islands, car washes, and vehicle storage areas — PGAL helped boost operational efficiency while keeping costs down.
CRP's seven rental car agencies have access to 12 fuel positions, three car wash bays, and five maintenance and administration areas. Each rental car agency has exclusive-use maintenance bays and administrative office areas. The space also provides 500 secure parking spots for storage vehicles, as well as 40 non-secured spots for employee parking.
Features Include:
Accommodations for seven rental car agencies
Efficient and cost-conscious design and construction decisions informed by multiple operational planning studies
500 secured parking spaces for storage vehicles and 40 non-secured spaces for employees
12 fuel positions, three car wash bays, and five maintenance and administration areas