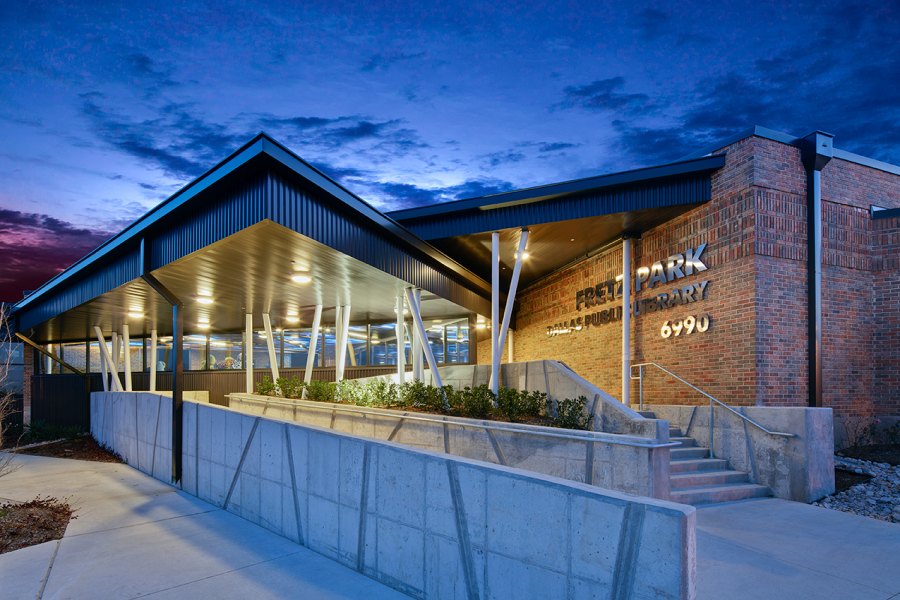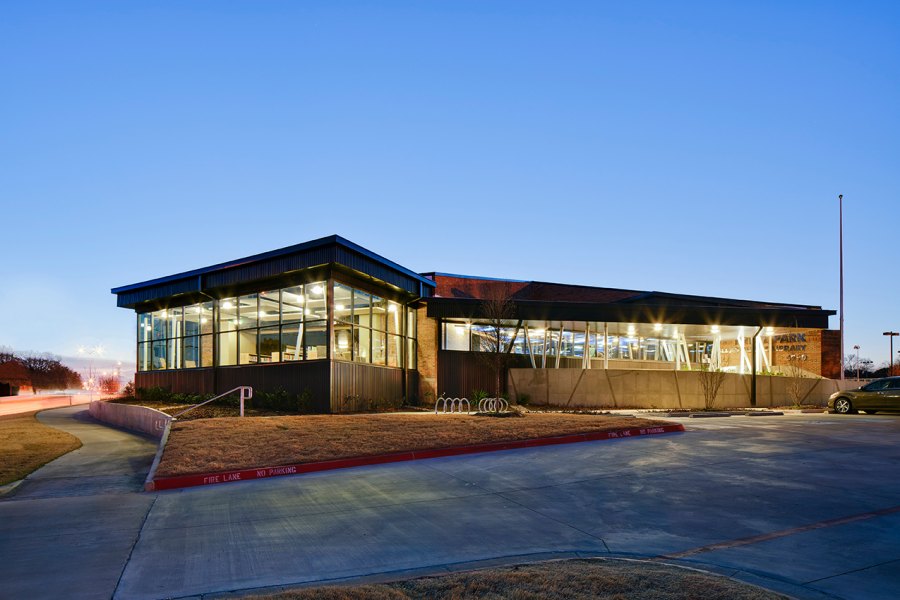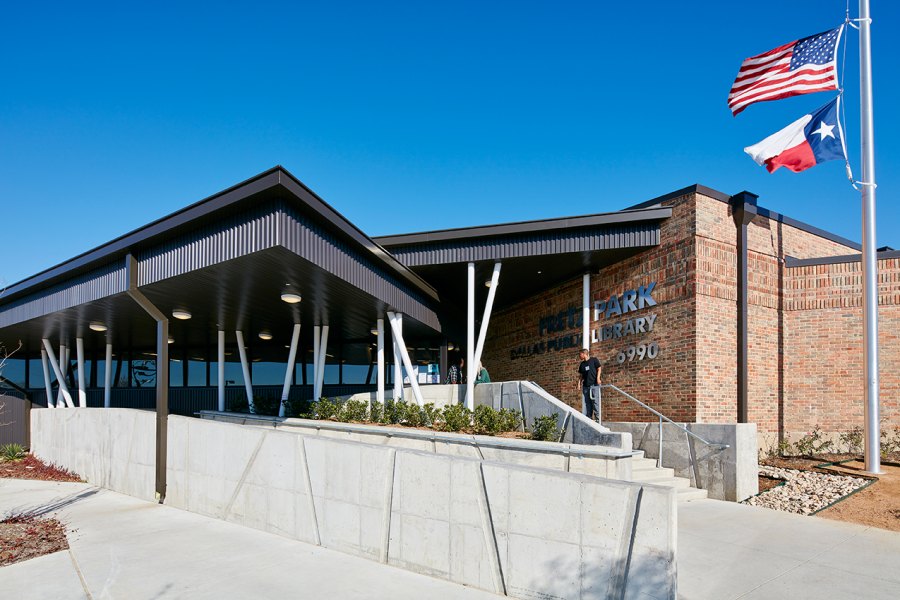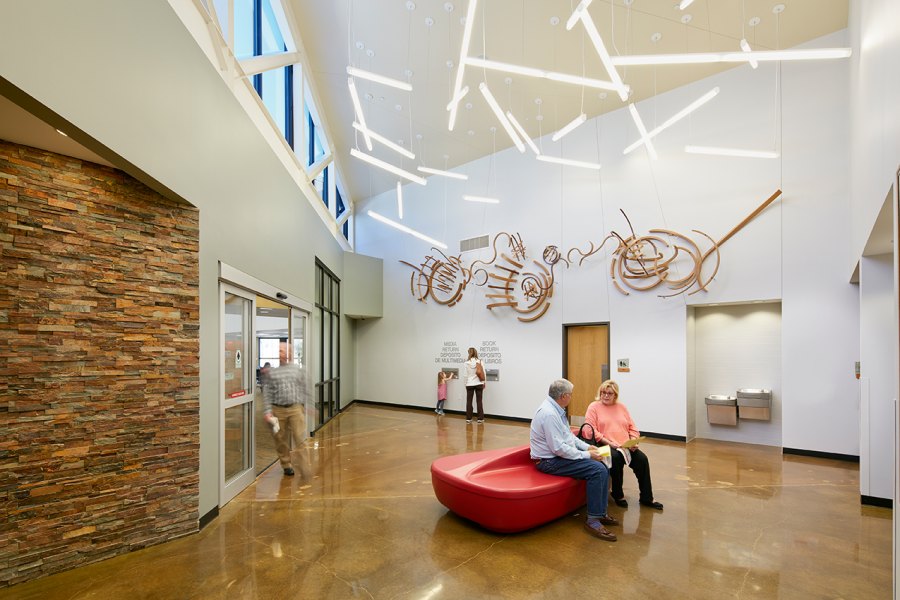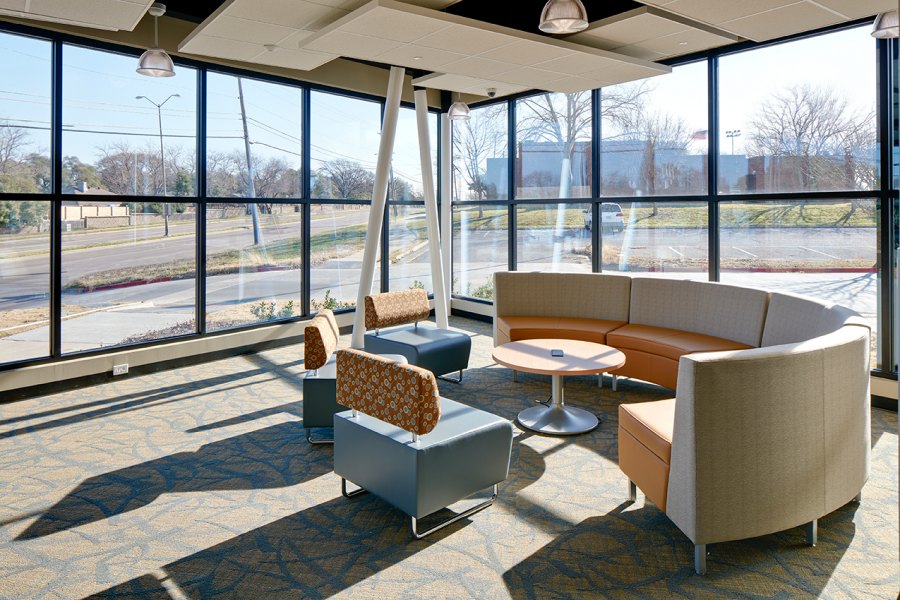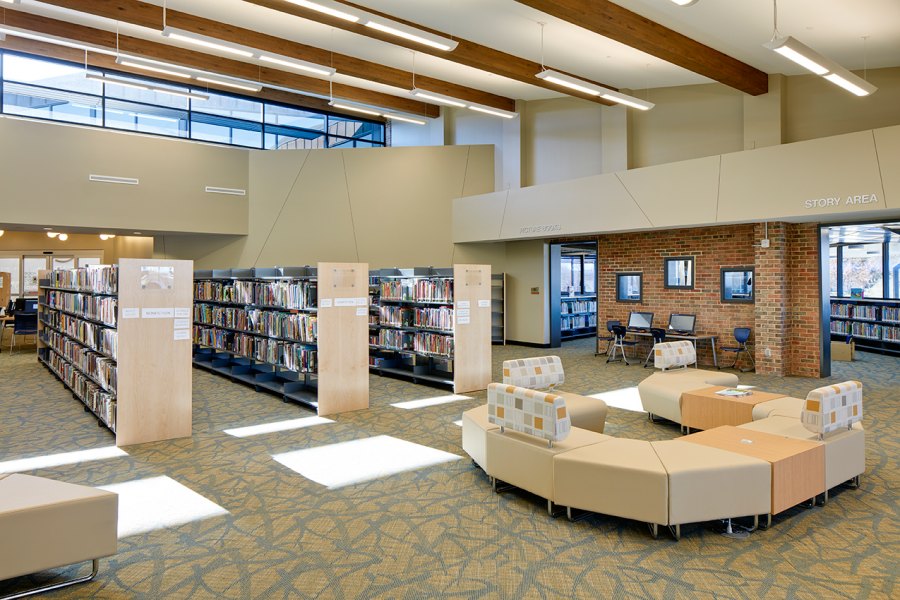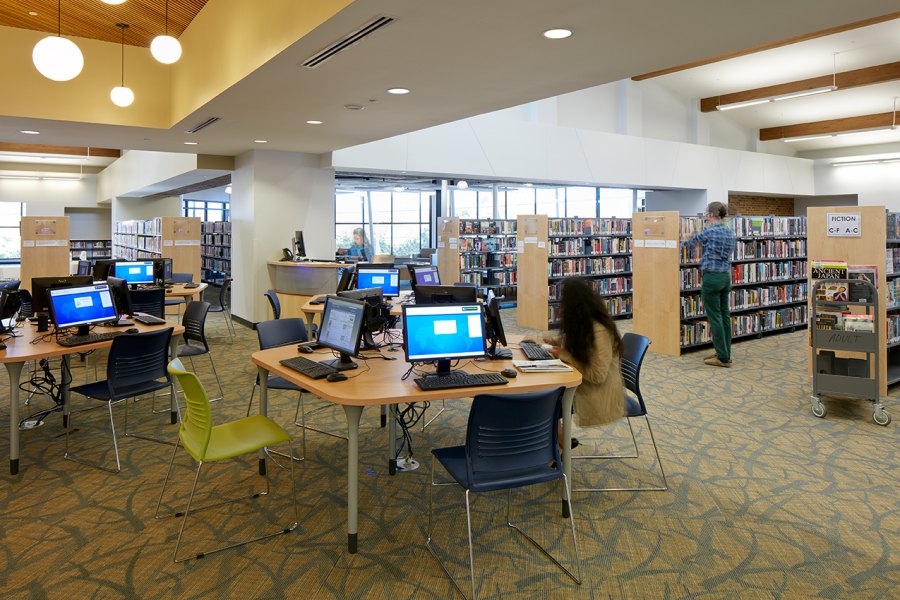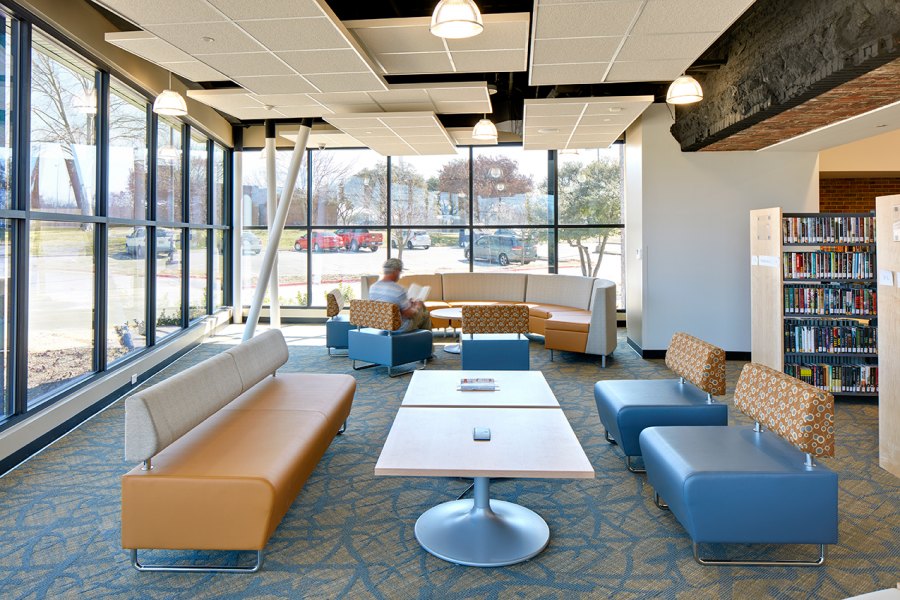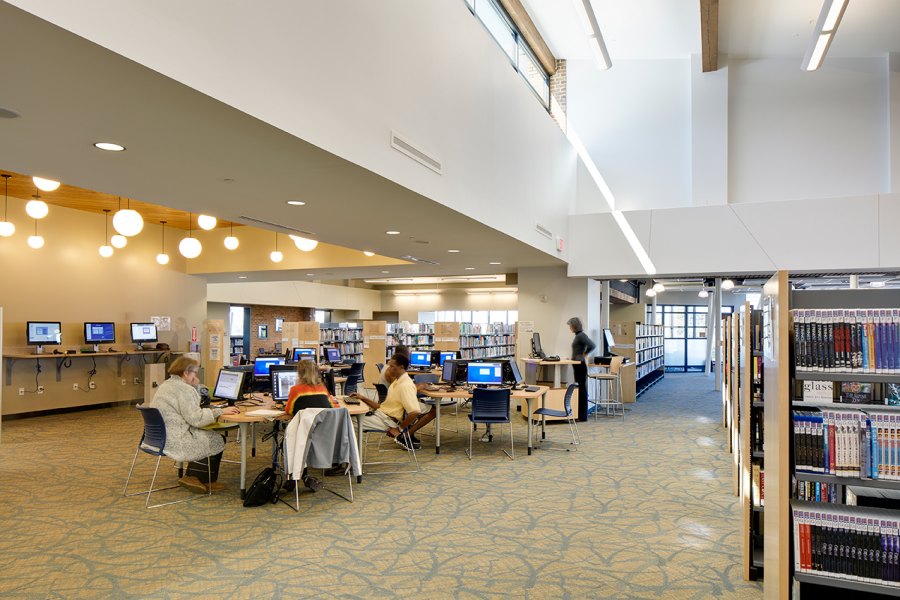 City of Dallas Fretz Park Library
Originally designed in 1976 by the Pierce Lacey Partnership, the Fretz Park Library was a local institution with an aesthetic that worked well with the city's nearby park and recreation center. The City of Dallas hired PGAL to refresh, renovate, and expand the existing facility in a way that reflects the beloved original design.
It was important to the local community to update the facility while maintaining the look and feel of the library they knew and loved. PGAL maintained 75 percent of the original building while delicately adding new spaces, materials, and finishes to enhance the structure.
The renovation includes a black box theater equipped with theater lighting, sound system, flexible stage and seating, a small dressing area, and seating for 80 patrons.
PGAL also updated to the library's landscape, interior finishes, accessibility, HVAC, and technology, and made repairs to the exterior of the building.
Features Include:
An updated facility that matches the building's historic aesthetic
Black box theater with seating for 80 patrons
Updates to landscape, interior finishes, accessibility, HVAC, and technology