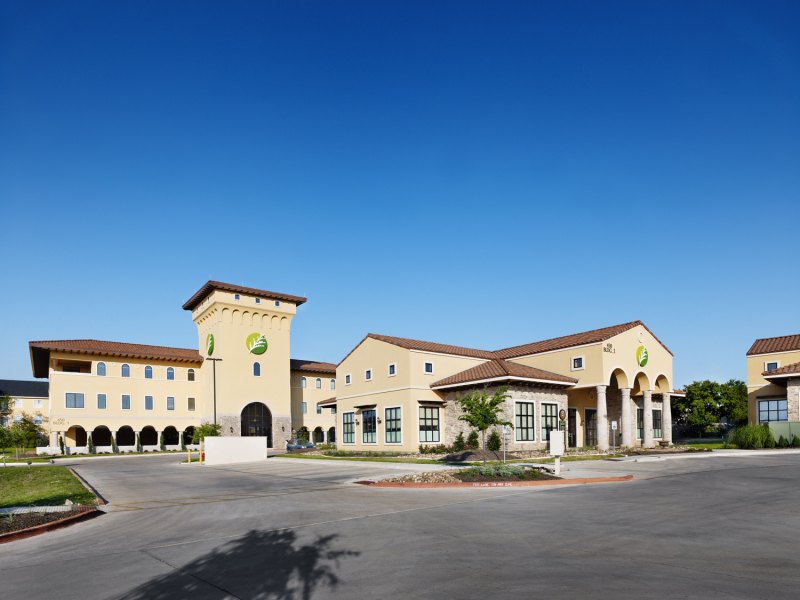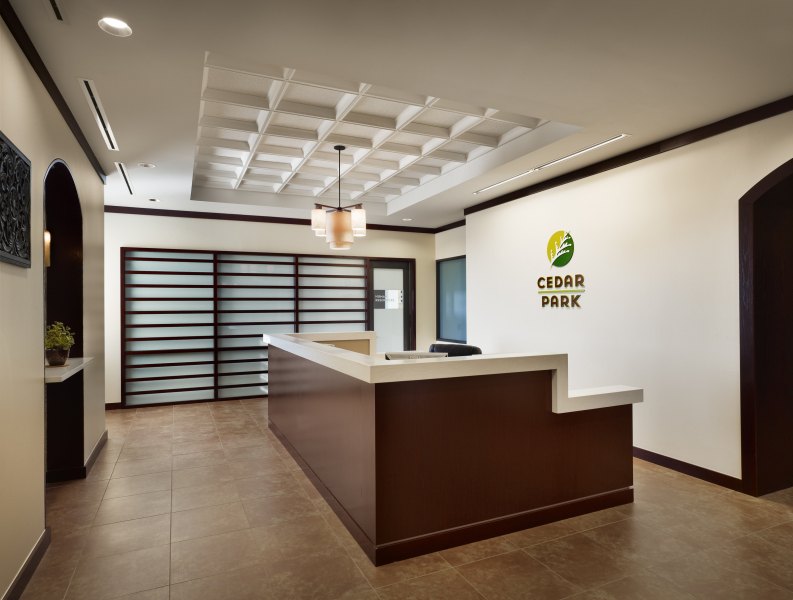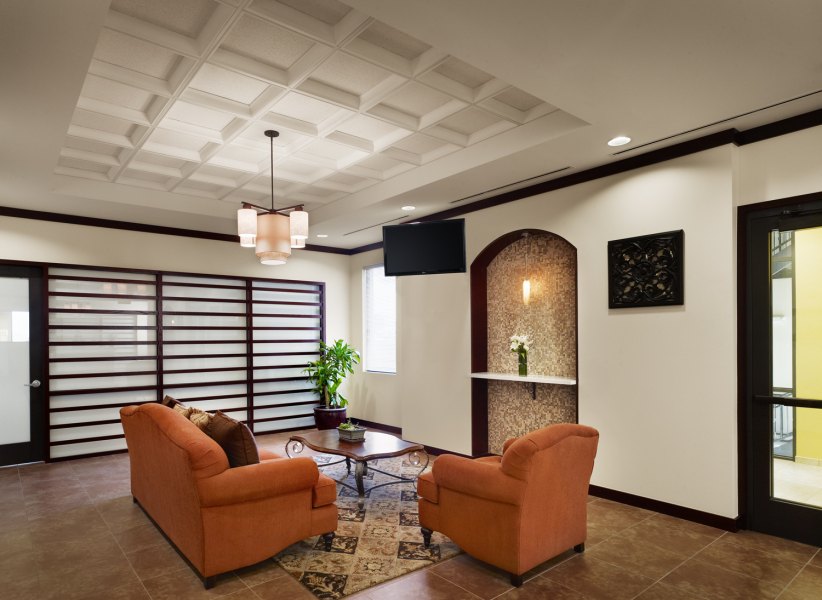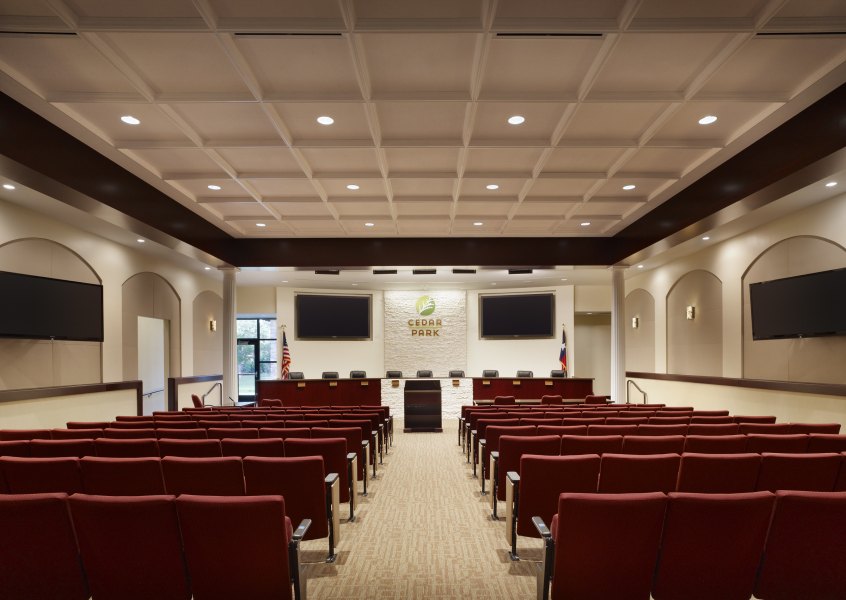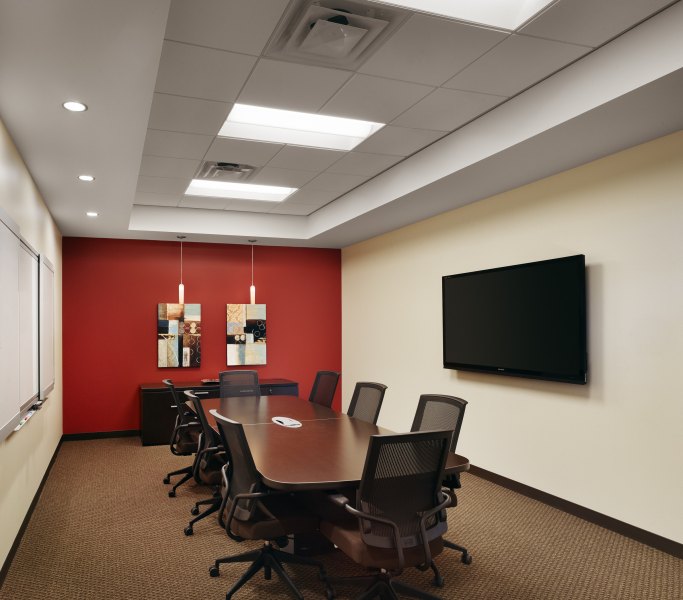 City of Cedar Park City Hall Complex
PGAL provided programming and design to convert an existing seven-building complex into a one-stop City Hall center that meets the needs of the growing Cedar Park community.
To kick off the programming phase, PGAL conducted a comprehensive needs assessment of the City's public services and benchmarked those findings with similar-sized cities and municipalities. These metrics provided the City with a framework to begin identifying available facility options.
After the City purchased the seven-building property, PGAL studied the buildings' condition, code compliance, size, and cost. This analysis led to a complete gutting and renovation of six of the buildings, constructed in 2007, to create the new City Hall complex.
The Mediterranean design of the original structures inspired the simple, clean, and elegant design of the new facility. Architectural focus is given to public spaces, such as the main lobby in building 1, multipurpose room in building 3, and council chambers in building 4. Staff office and support spaces have tasteful finishes, with warm tones and a prevalence of natural light that filters in from exterior windows through glass interior partitions.
The renovated City Hall complex provides quicker access to City services for the community while providing employees with a more efficient and effective work-flow environment.
Features include:
Complex includes one three-story building, five single-level buildings, and one retail building
Prominent public spaces include a lobby, multipurpose room, and council chambers
Facility improves access to City services