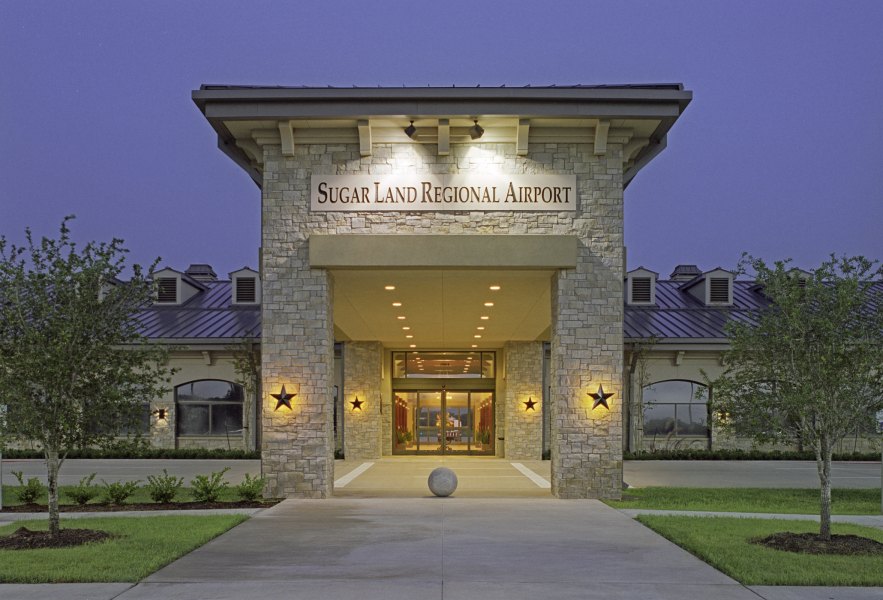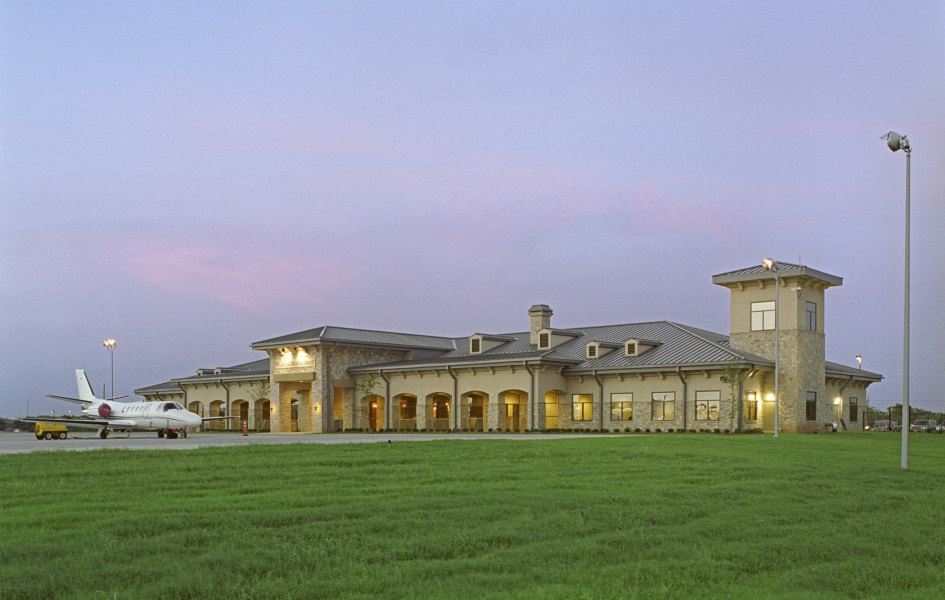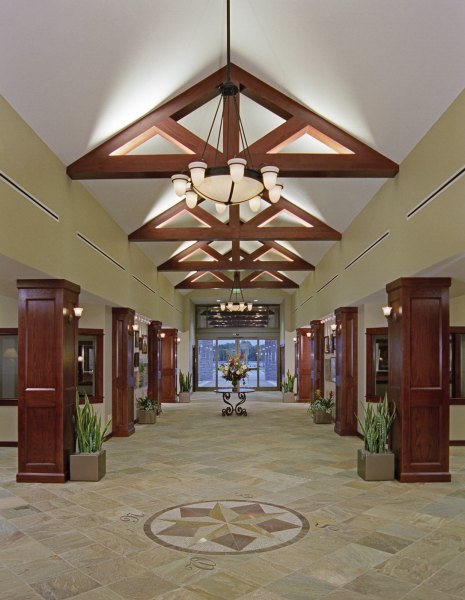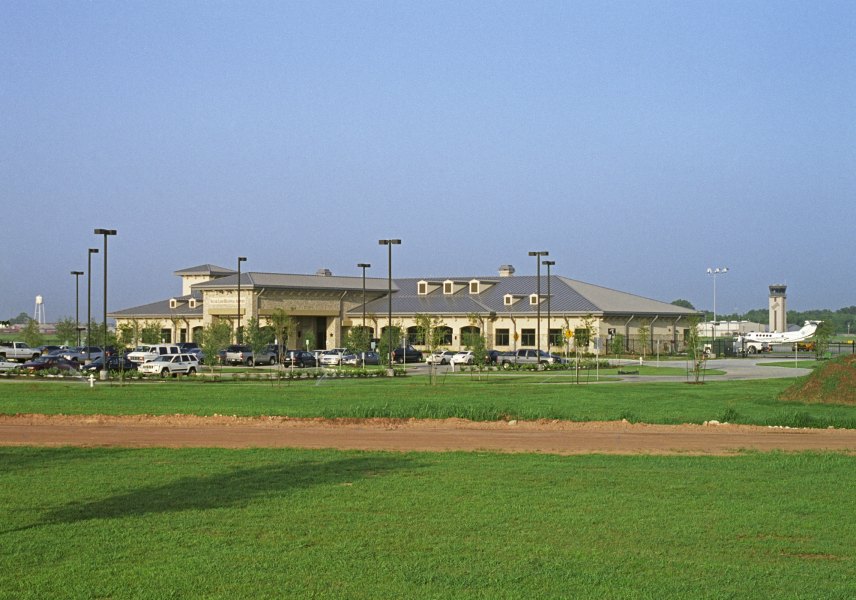 City of Sugar Land Regional Airport Terminal
The Sugar Land Regional Airport's focus is corporate aviation, while maintaining a balance for the surrounding community's general aviation needs.
This 20,000-square-foot luxury corporate regional terminal facility is designed with a Texas "Hill Country" aesthetic. Special architectural features include a Texas limestone and plaster façade, a standing seam metal roof, wide porches with rocking chairs, and a two-story, state-of-the-art Tom Delay Air Traffic Control Tower.
Texas limestone extends into the interior with two stone fireplaces in the lobby, while elegant dark wood trusses add dimension and support to the building's center spine.
The facility includes an executive lounge, conference and meeting rooms, airport concessions, U.S. Customs, and leased space for multiple rental car agencies. Pilot amenities include private bedrooms and shower facilities, a flight planning room, flight school, library, and a common living room.
Features include:
20,000-square-foot luxury regional terminal and control tower

Texas "Hill Country" design

Spaces for crew and executives as well as U.S. Customs and rental car agencies