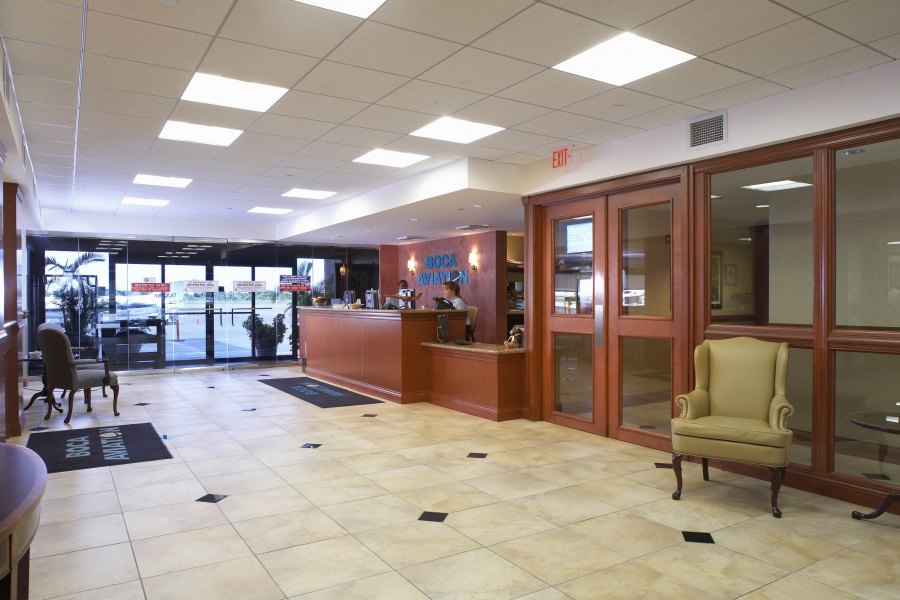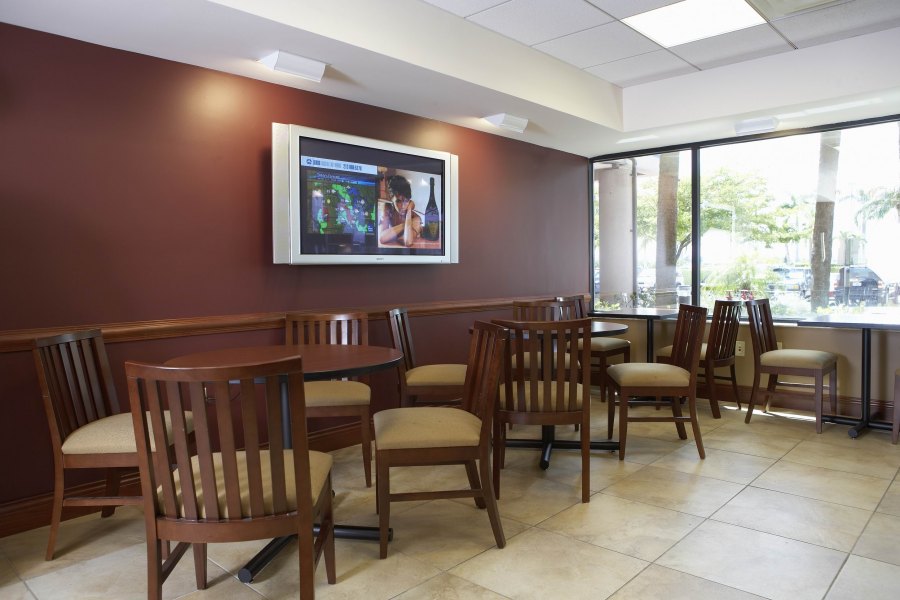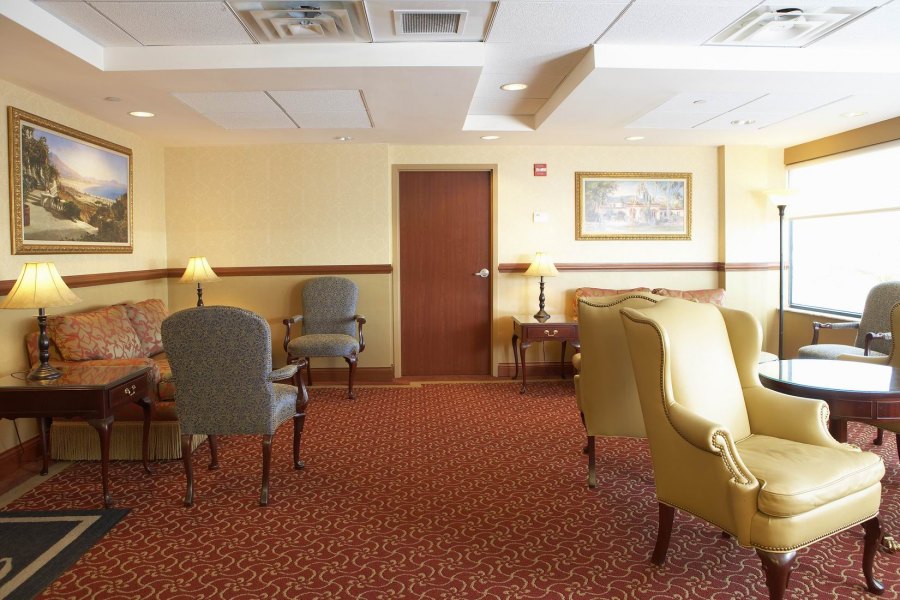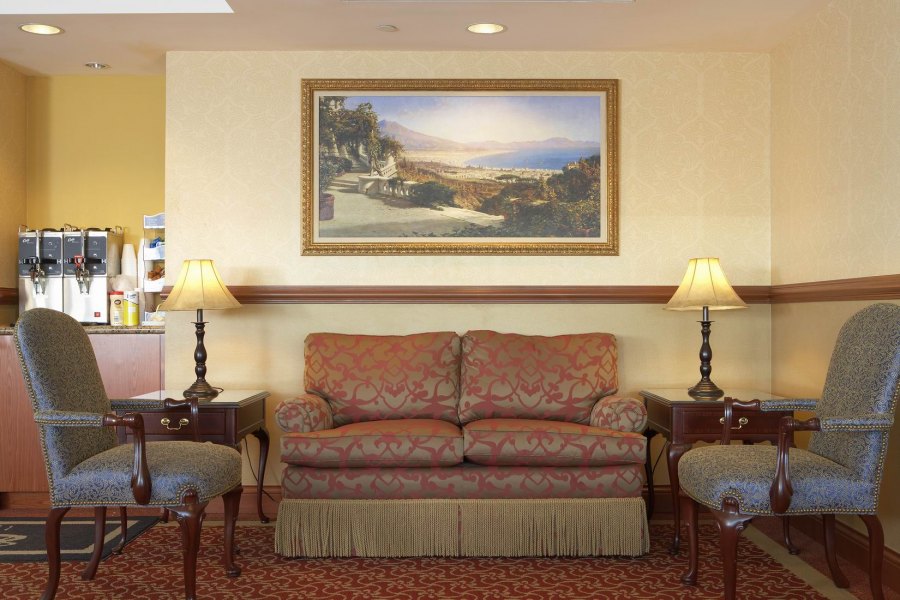 Fixed Base Operations Terminal Renovation at Boca Raton Airport (BCT)
The traditional, elegant interior design of this terminal renovation project appeals to the fixed-base operator's luxury-oriented clientele.
Defined by elegant rest and movement, the terminal's common area features luxurious and spacious passenger seating and lounge areas, nearby private computer rooms, a comfortable pilot's lounge and planning room, a concierge service, line services, staff offices, and a small conference room.
The design features a rich color palette of golds, reds, and blues combined with traditional-style mahogany wood furniture and woodwork. Stone-like porcelain tile floors in the main lobby are accented with granite mosaic inserts, while Venetian plaster walls, created in a deep red tone, serve as a backdrop to the customer counter. Traditional patterned carpeting in red and gold distinguishes the passenger lounge. Damask-patterned vinyl wallcovering, brass wall sconces, and high-end restrooms add ambience to the space.
Durable, environmentally-friendly materials and finishes support ease of maintenance.
Features Include:
Interior design of this terminal renovation project includes passenger seating and lounge areas, private computer rooms, a pilot's lounge and planning room, a concierge service, line services, staff offices, and a conference room.
The design features a color palette of golds, reds, and blues combined with traditional-style mahogany wood furniture and woodwork.
Durable, environmentally-friendly materials and finishes support ease of maintenance