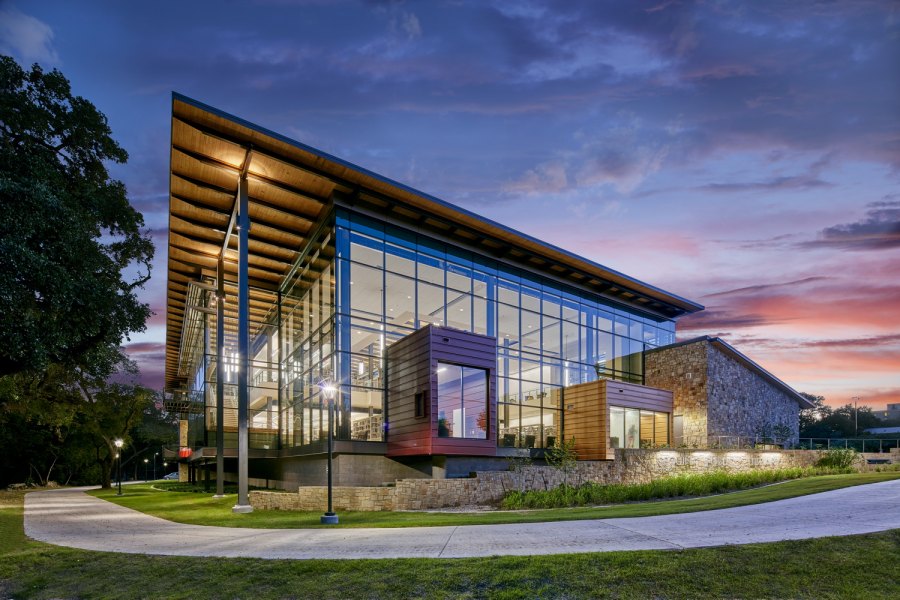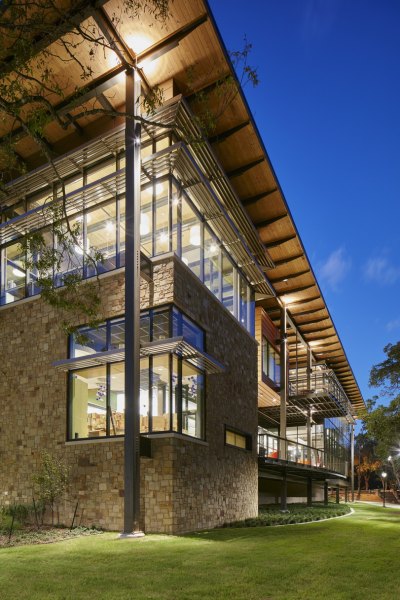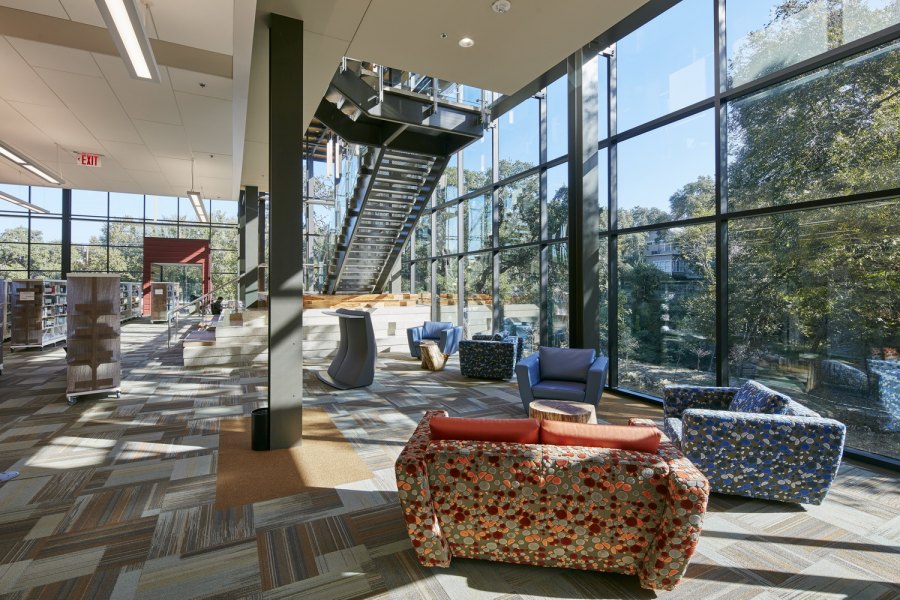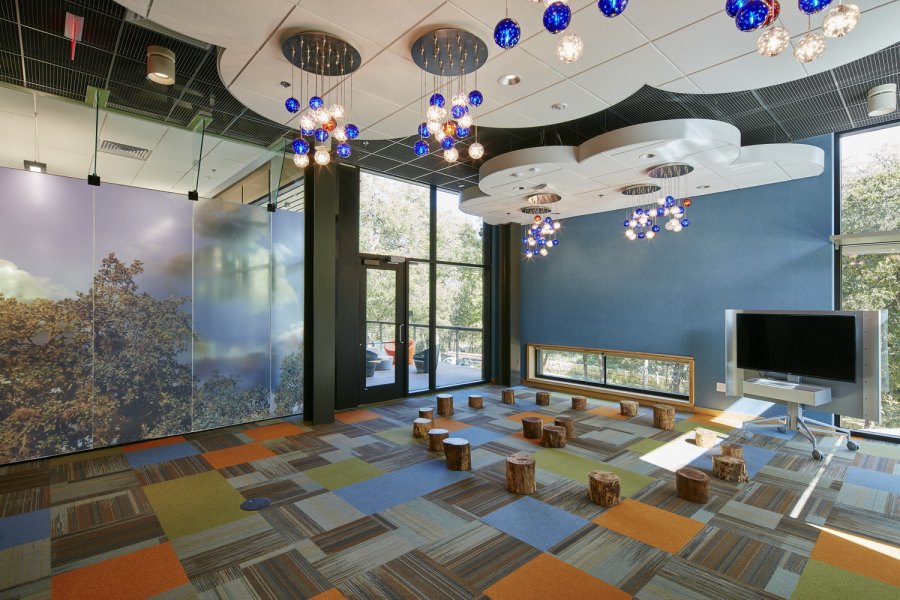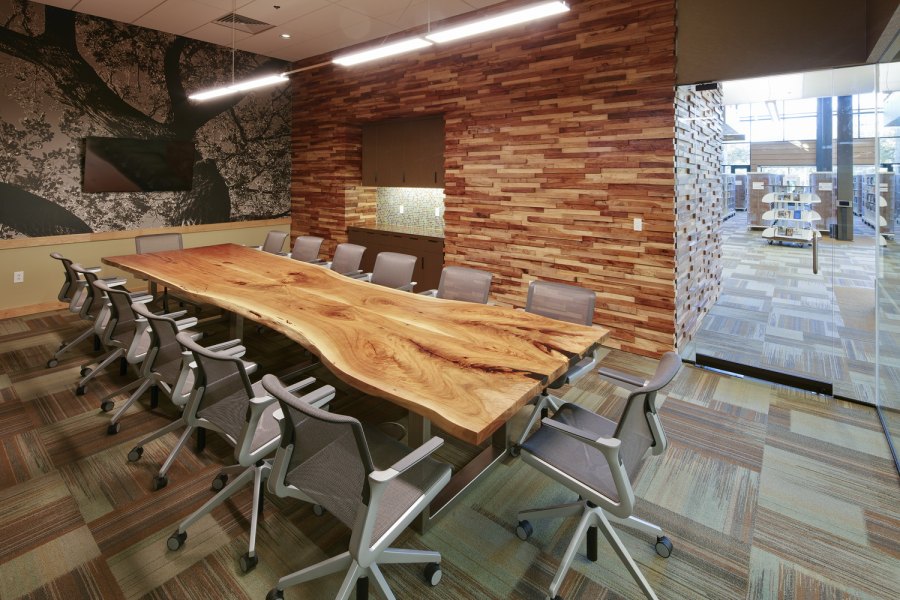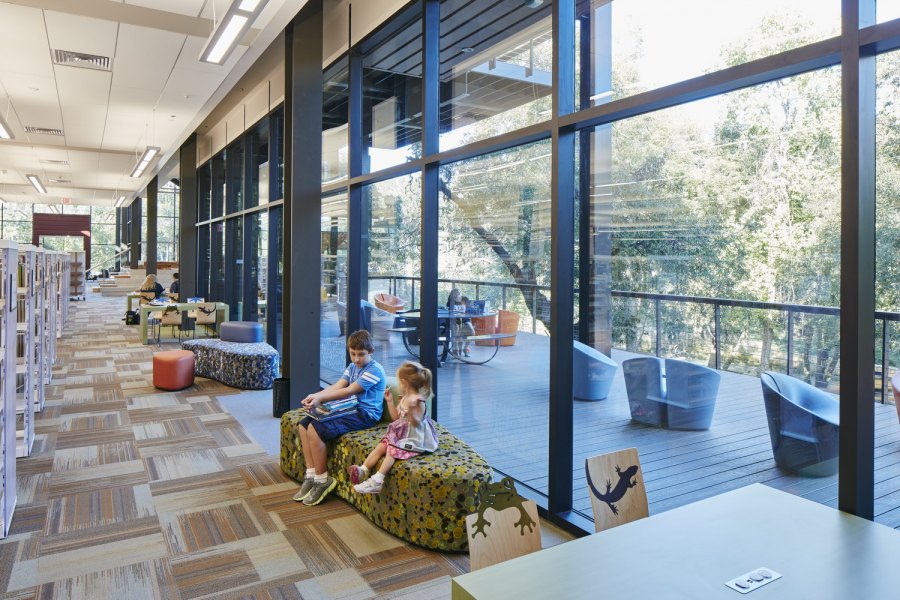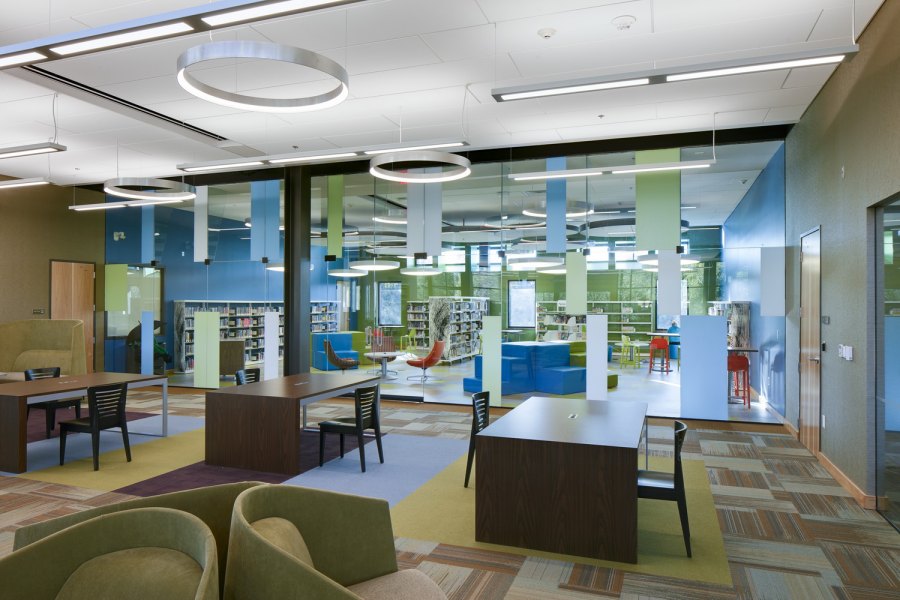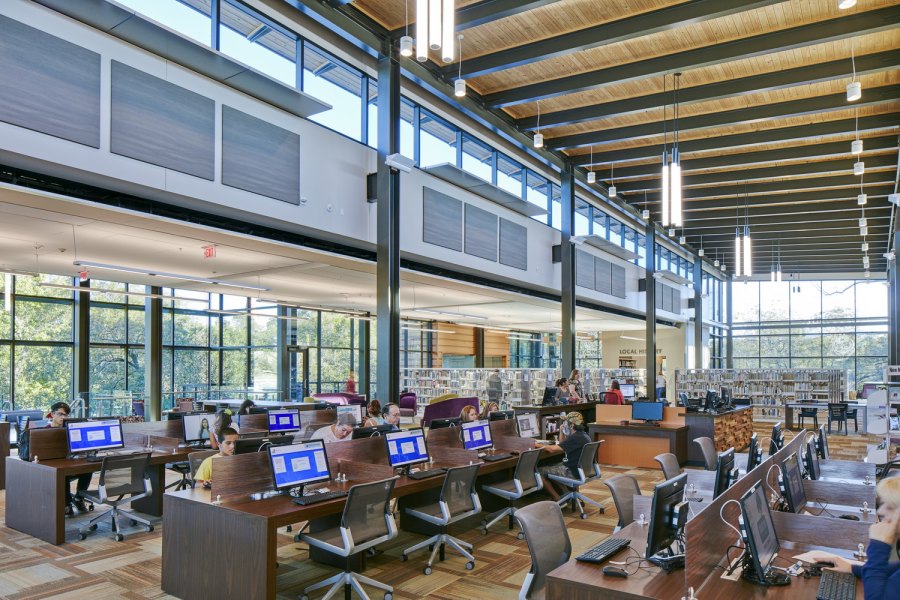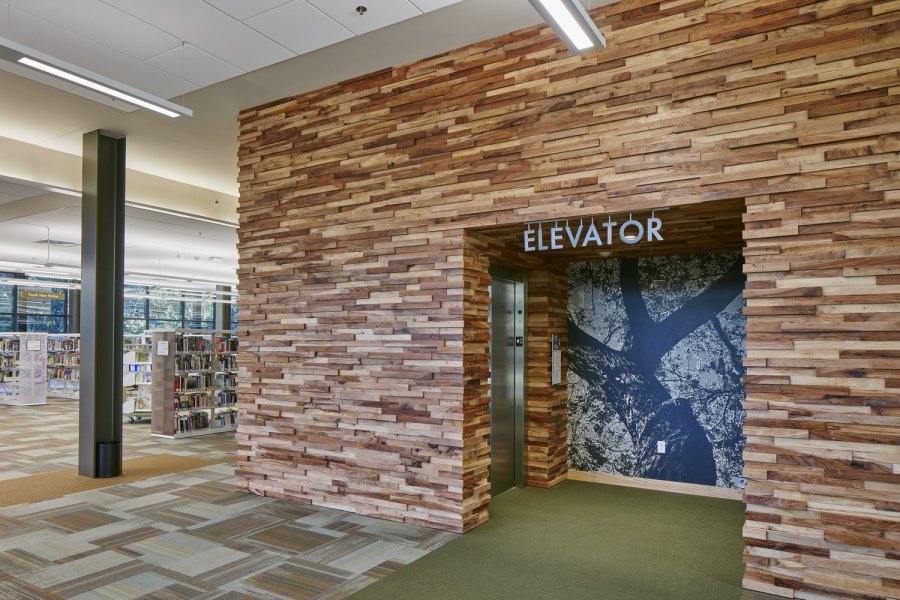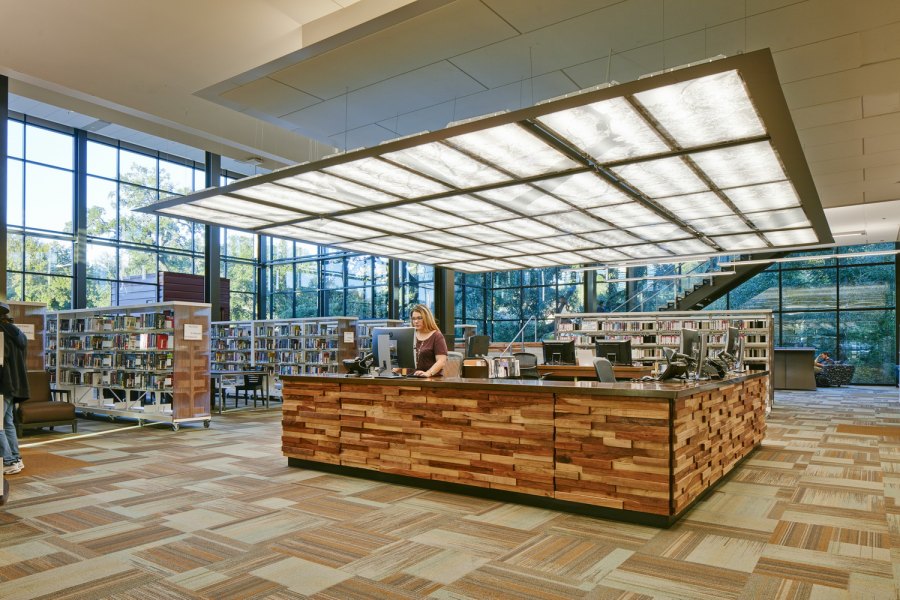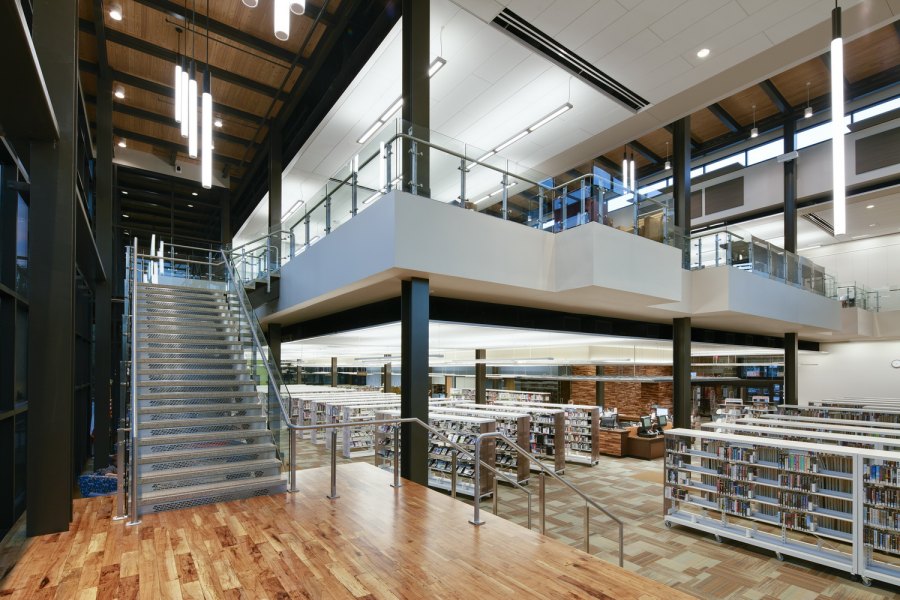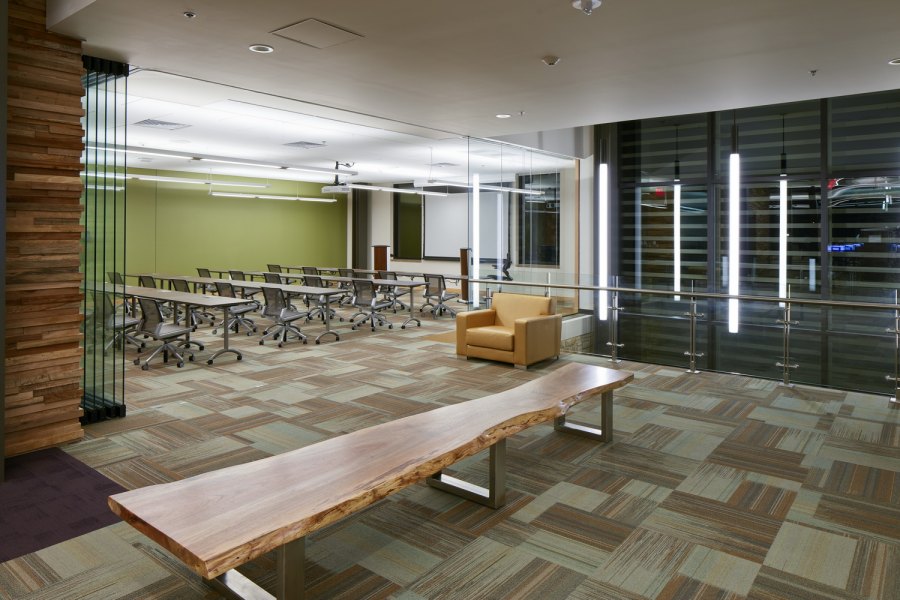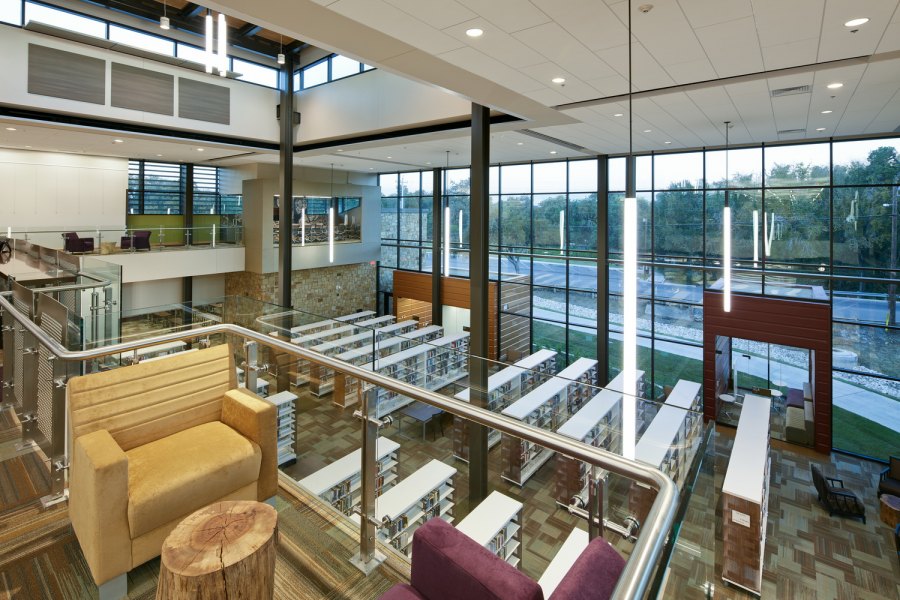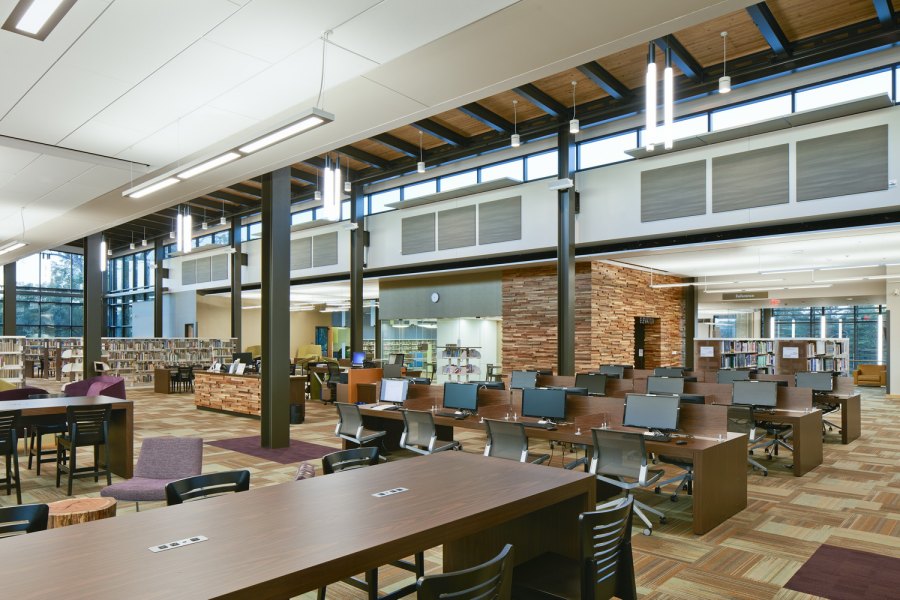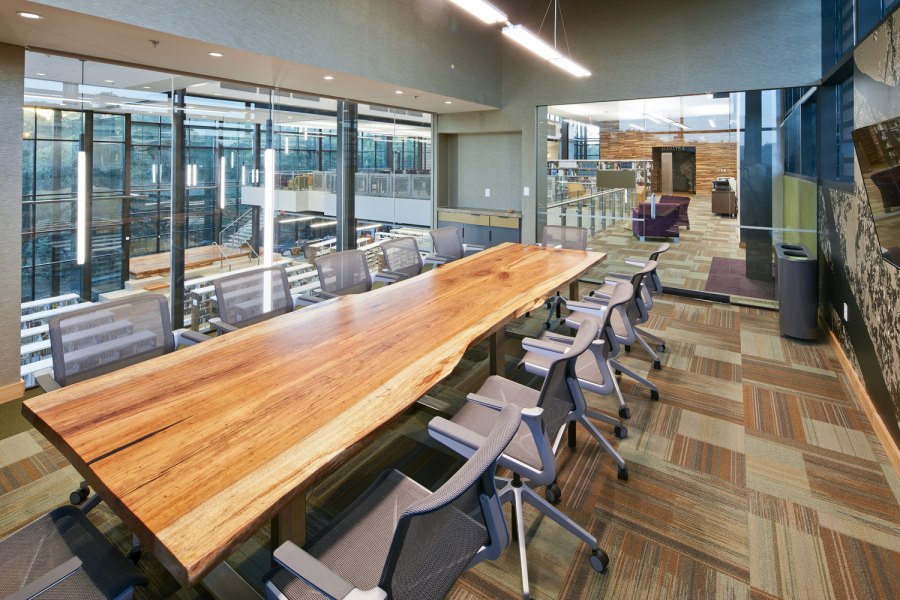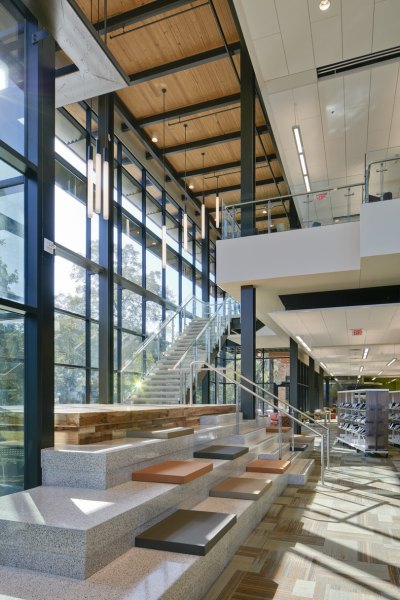 City of Seguin Library
Located on a wooded site overlooking Walnut Creek, the contemporary two-story structure embraces its scenic natural surroundings.
The 43,000-square-foot building was designed to preserve as much of the site's natural habitat as possible. Shaped to fit within several existing heritage trees and with ample glazing, the building successfully blends exterior and interior environments.
The use of local limestone and brick with exposed wood roof decking enrich the exterior, while colored metal panels highlight showcase spaces that project from the building. Cantilevered decks overlook the adjacent Walnut Creek and intercity hike-and-bike trail and an enclosed quiet room with floor-to-ceiling glass on three sides extends out into the branches of a pecan tree, providing visitors with the experience of sitting in a treehouse.
Champagne-colored aluminum sunscreens strategically shade the high-performance glass covering nearly 40 percent of the façade, delivering abundant natural light to the interior.  Salvaged wood from a small number of pecan trees removed at the site was repurposed as flooring and unique live-edge furnishings throughout the facility.
The new building enables the library to expand its collections and technology as well as facilitate additional opportunities for collaboration. Nine glass-enclosed spaces accommodate meetings and study groups, and a large community room is available for after-hours use.
Project was designed in association with 720 Design.
Features include:
43,000-square-foot contemporary library
Salvaged wood from pecan trees is repurposed as flooring and furniture
Numerous public gathering and collaboration spaces