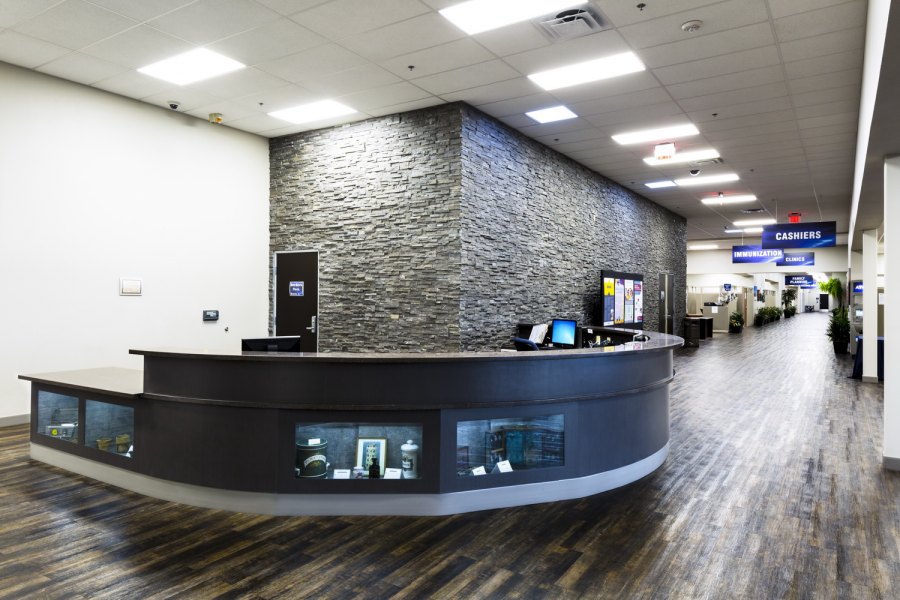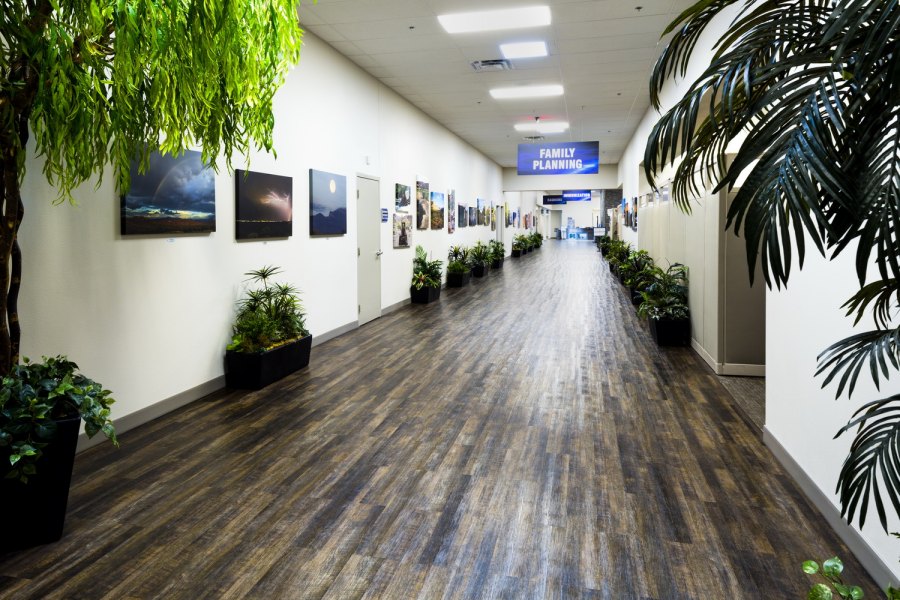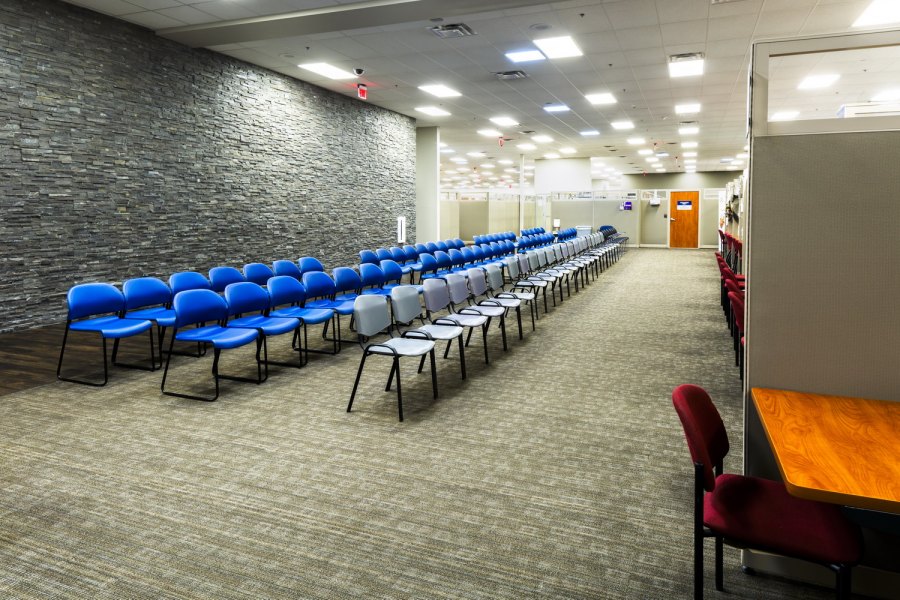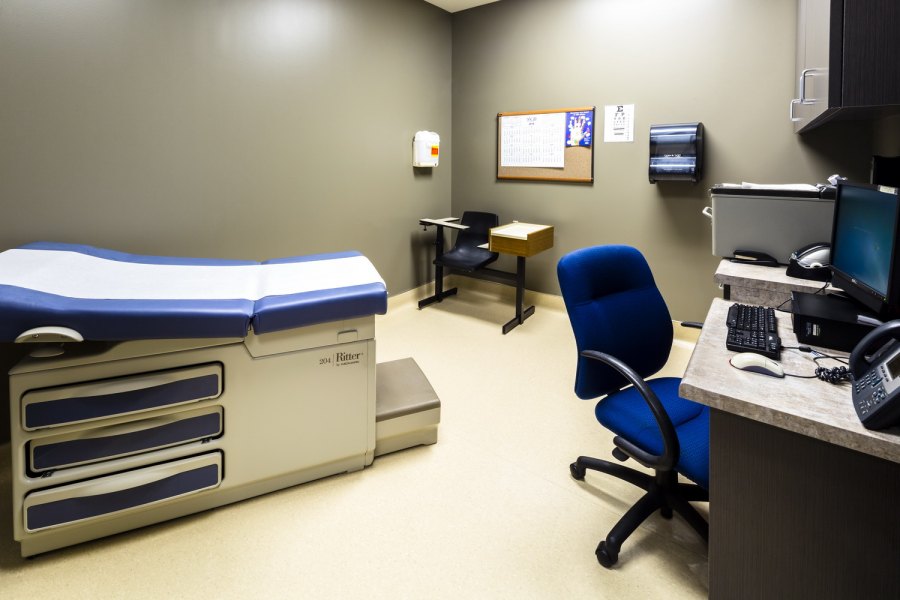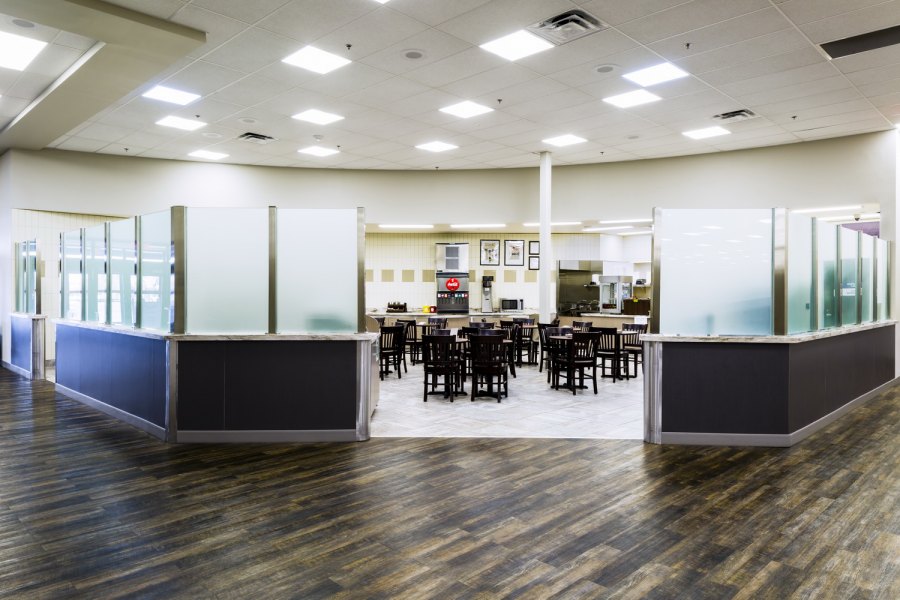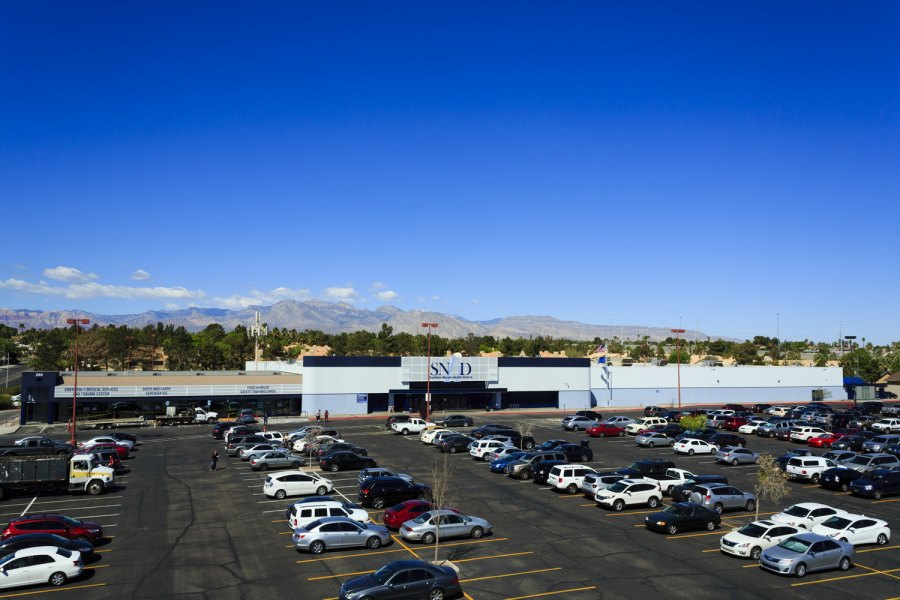 Southern Nevada Health District New Headquarters Facility
The new headquarters of one of the nation's largest local public health organizations houses the combined City and County health departments of the Southern Nevada Health District.
After conducting a facility analysis and conceptual test fit of a former retail complex, PGAL provided full architectural services to transform the property into an efficient home for the SNHD's four divisions: Administrative Services, Community Health Services, Environmental Health, and Nursing and Clinics.  
The space includes 78,000 square feet of office space, a 23,000-square-foot general clinic, a 6,200-square-foot TB/HIV clinic, and a 9,000-square-foot flexible retail shell. It incorporates both hard-walled offices and clinic space as well as modular open office systems.
To align with the project's tight budget, PGAL preserved a significant portion of the facility's existing build-out, including the exterior façade and mechanical, plumbing, and electrical systems, as much as possible.  
Features include:
Retrofit of an existing retail complex into offices and clinical space 
Project maintains a significant portion of the existing structure and systems
Facility expected to accommodate the organization's anticipated growth through 2030