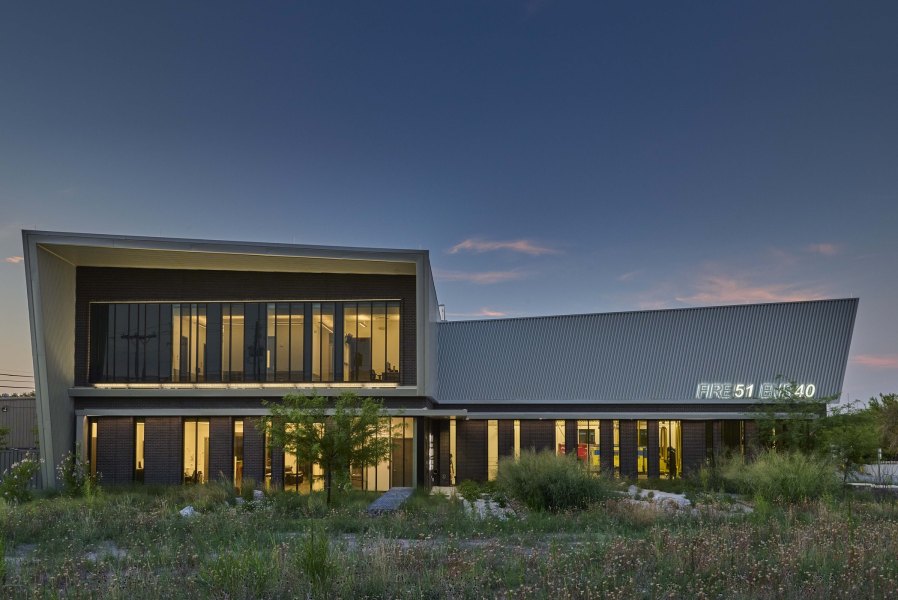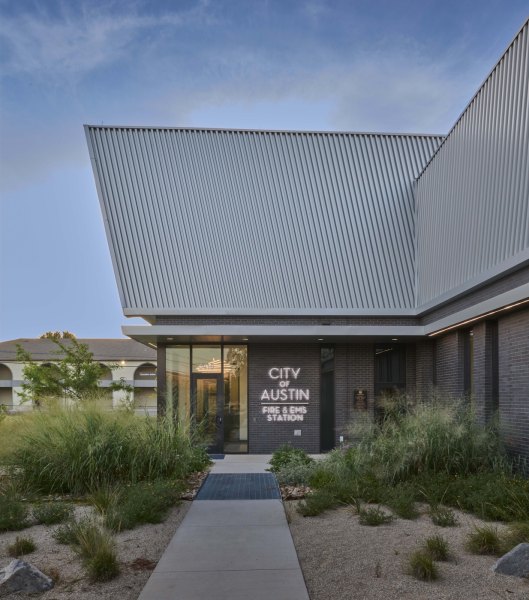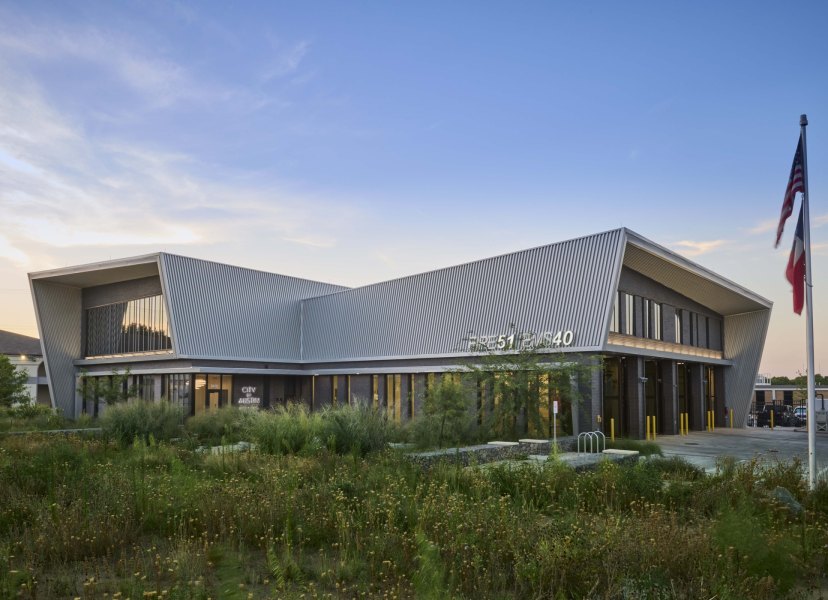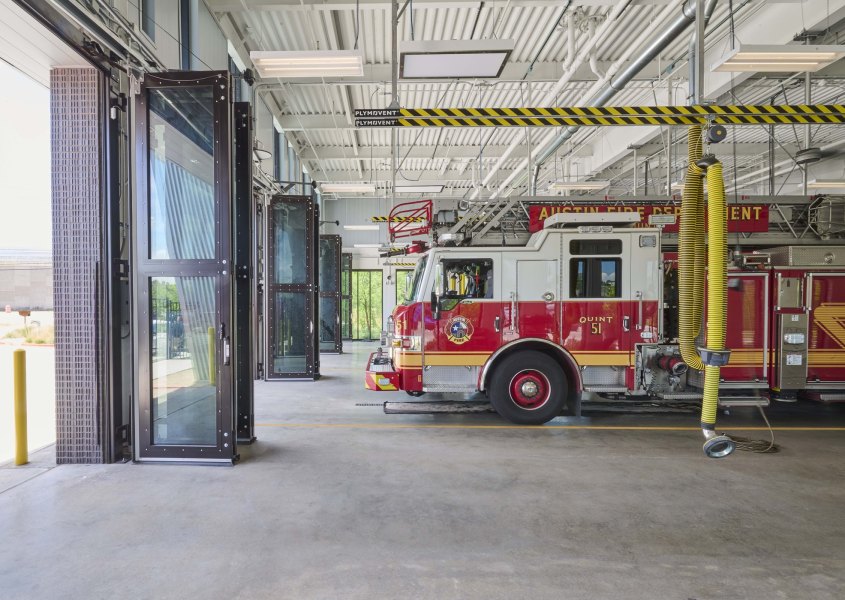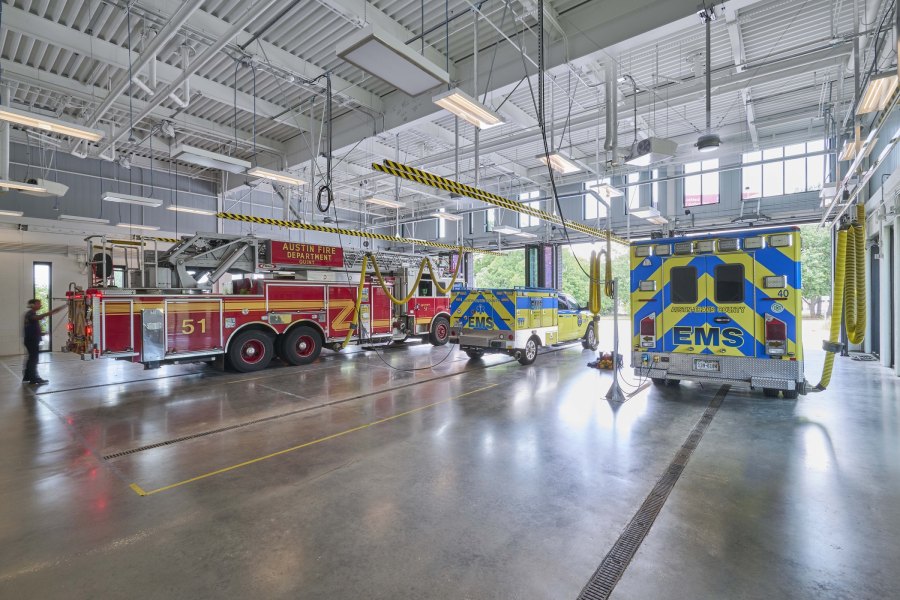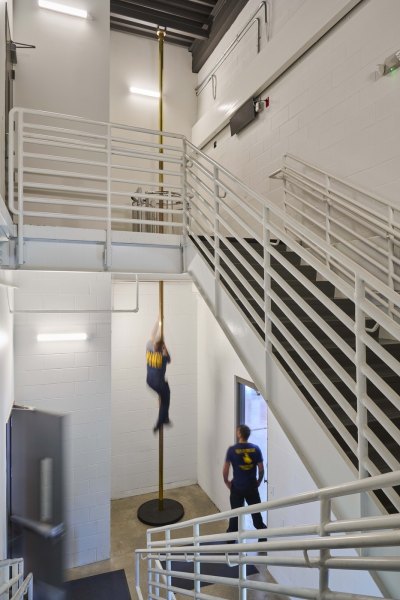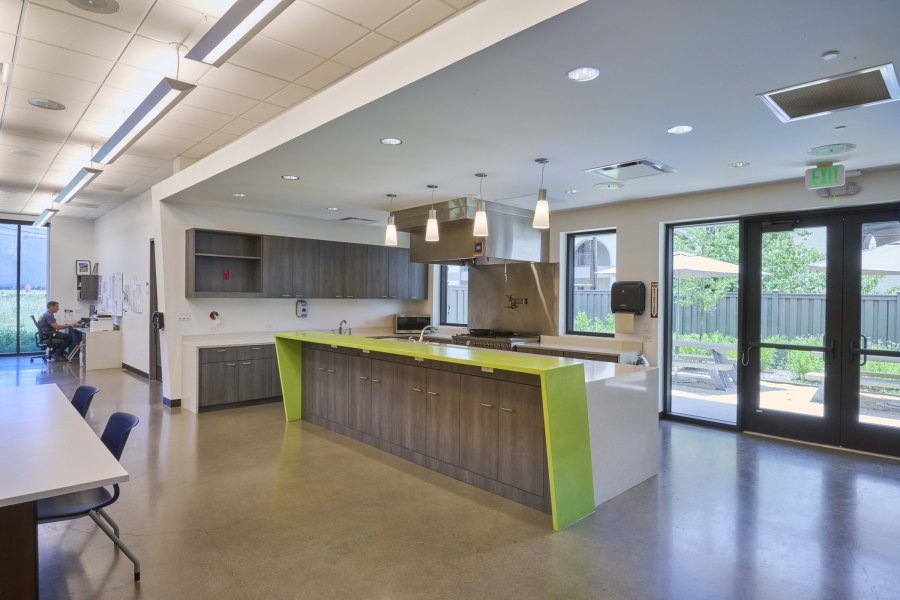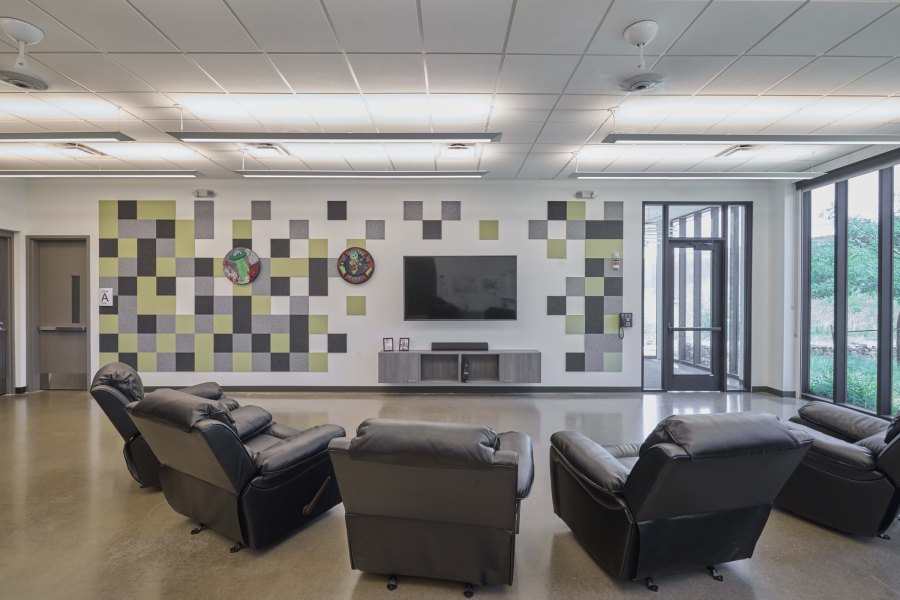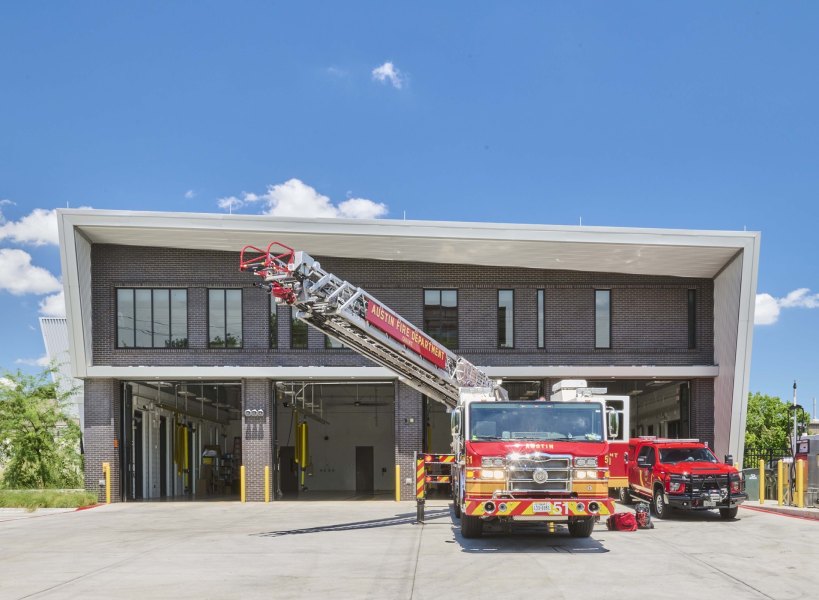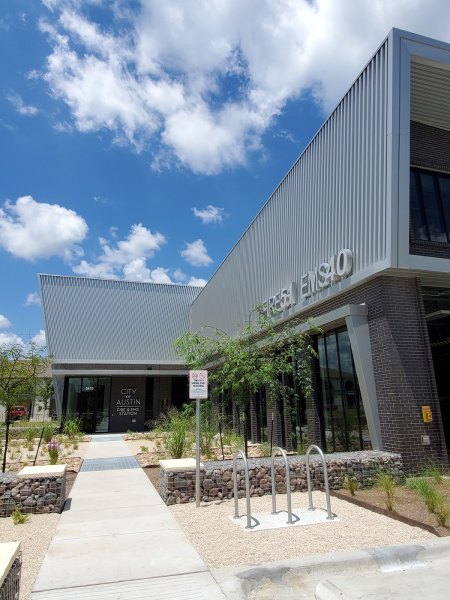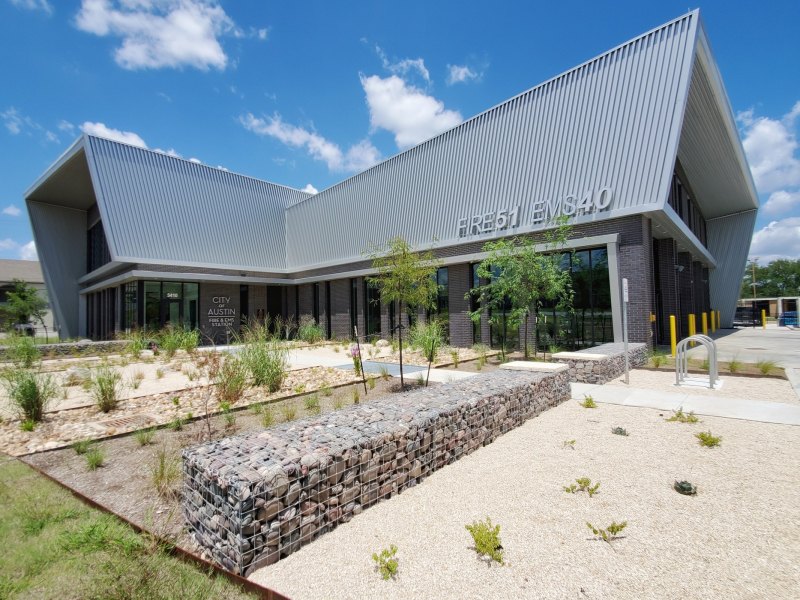 City of Austin Fire Station No. 51
This station is the second in a series of five planned "high-priority" combination Fire and EMS stations throughout the city and serves the areas of Travis Country and Sunset Valley in Southwest Austin.
The new station has a bold modern design which draws attention to the importance of emergency responders. Due to a small, one-acre site, the 15,000-square-foot station was designed to have a single-story apparatus bay and two-story living quarters to reduce the building footprint.
The station is designed for 24-hour occupancy, accommodating the different shift schedules of Fire and EMS. There are four back-in apparatus bays, a fueling station, and a three-story exterior training stair. The comfort and convenience of the responders was key to the design of the station which includes 14 sleep rooms, six full restrooms, fitness room, 1,000-square-foot kitchen and dayroom area, and an exterior lounge area.
Features include:
New 15,000-square-foot Fire + EMS station

1,000-square-foot commercial kitchen and dayroom area

Three-story training stair