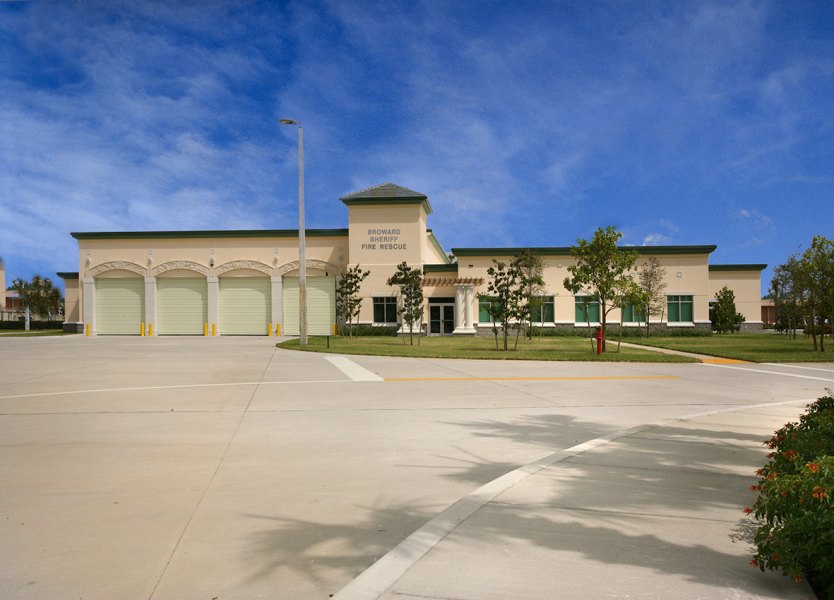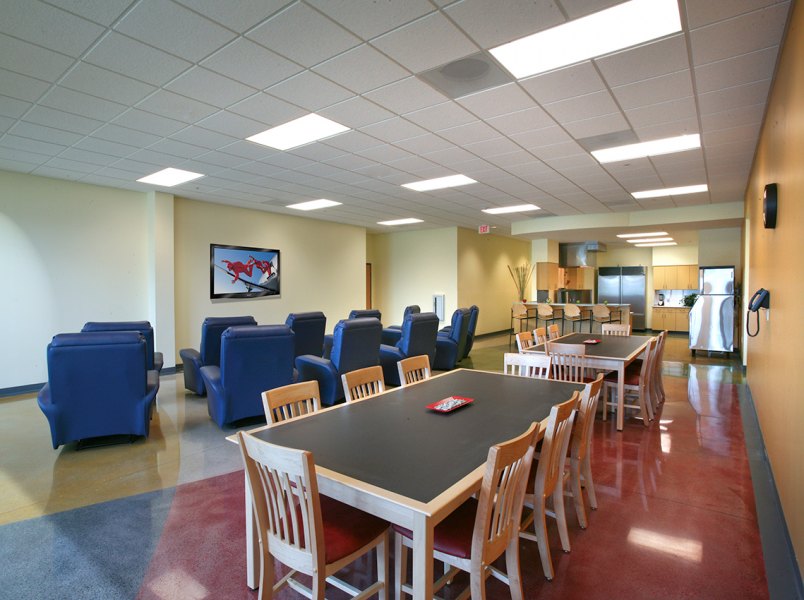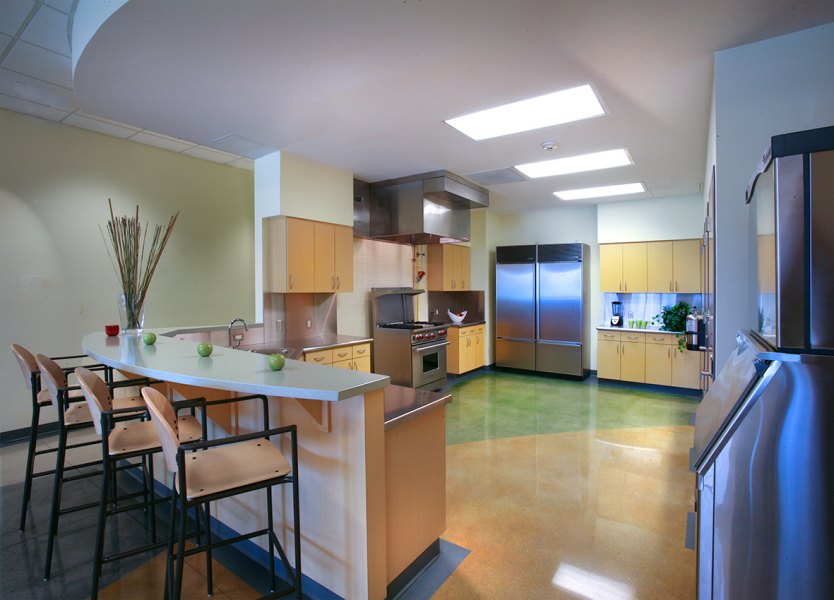 Broward Sheriff's Office Hazmat/TRT/Special Operations Fire Rescue Station and Training Tower
This four-bay, 16,700-square-foot station is located adjacent to Fort Lauderdale-Hollywood International Airport.
The station supports a 24/7 crew of 12 fire rescue personnel, four lieutenants, and a battalion chief, along with a 40-hour-per-week crew of five fire rescue personnel and two captains.
The six-story training tower includes a 50-foot apron for staging, plus windows and balconies typical of the South Florida region for repelling and ladder exercises. The training area also includes facilities for confinement exercises and elevator shaft rescues.
The station features a medical exam and treatment room, commercial kitchen, outdoor barbecue area, command center, and multipurpose community room.
Features Include:
16,700-square-foot station
Six-story training tower with 50-foot apron for staging plus windows and balconies for repelling and ladder exercises
Medical exam and treatment room, commercial kitchen, outdoor barbecue area, command center, and multipurpose community room