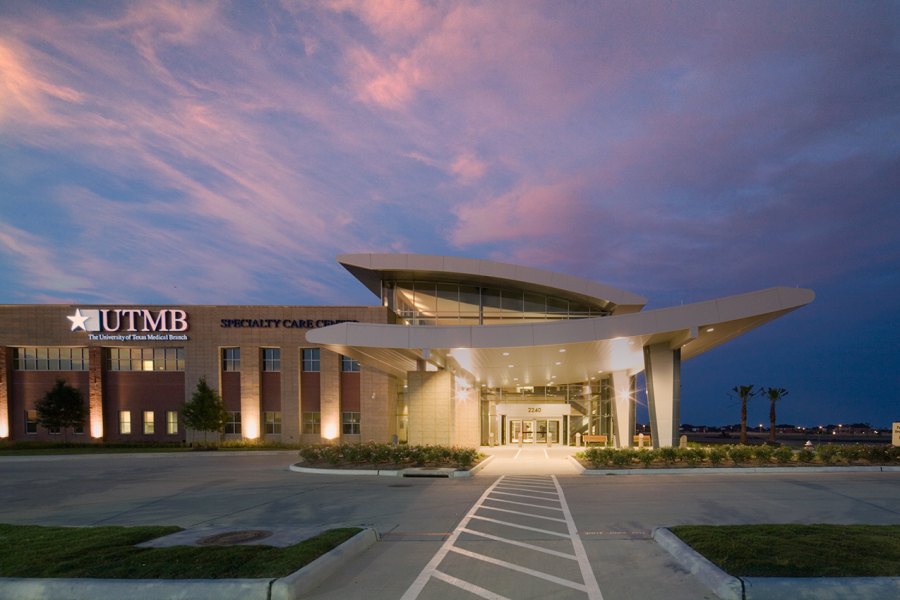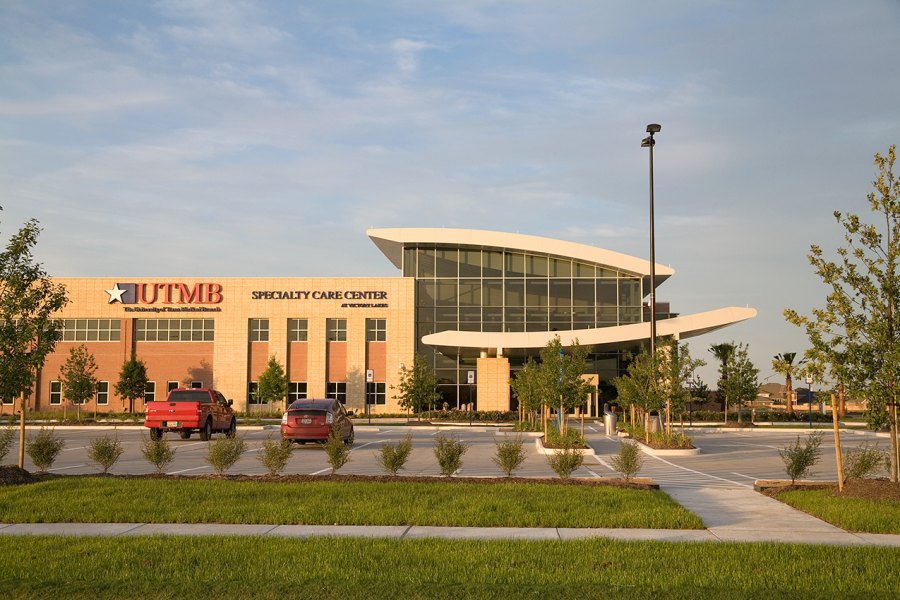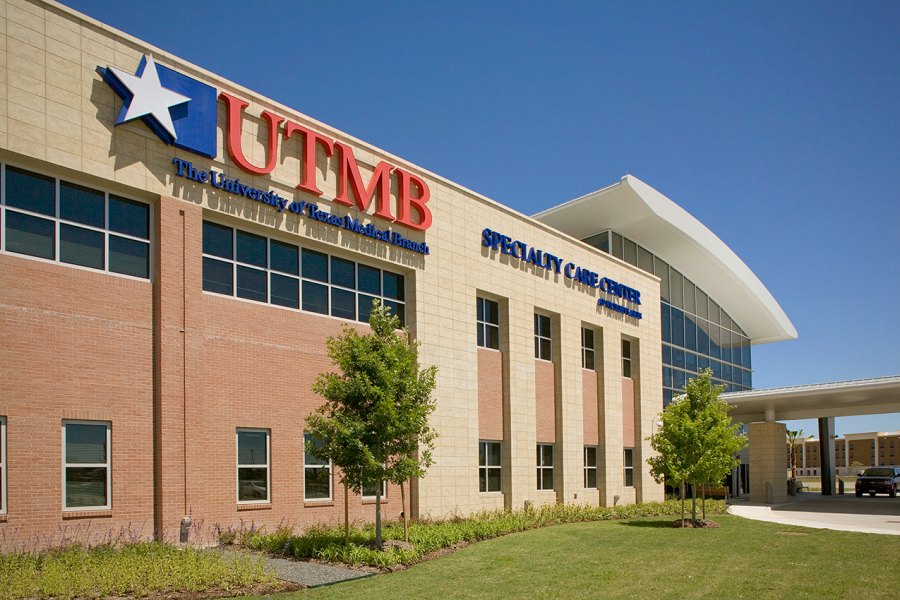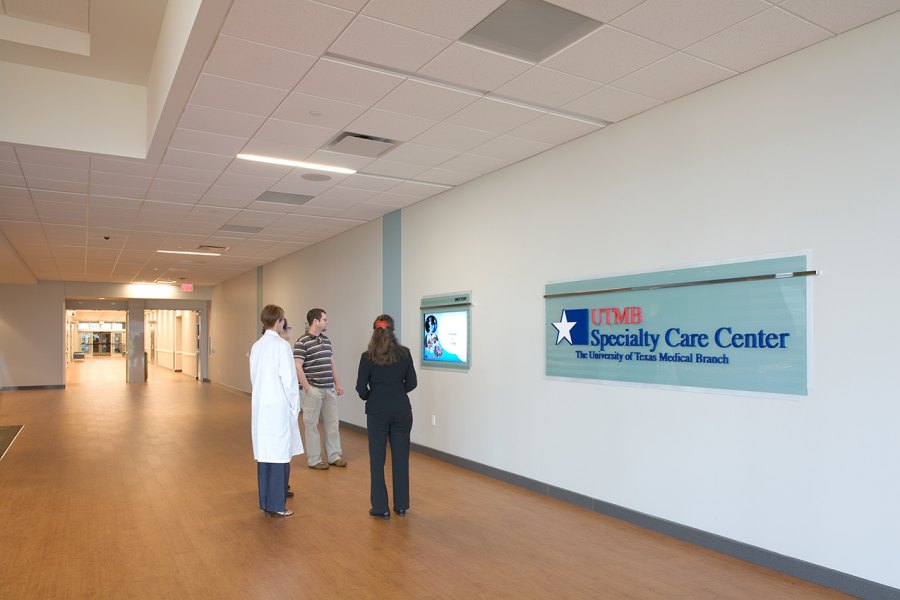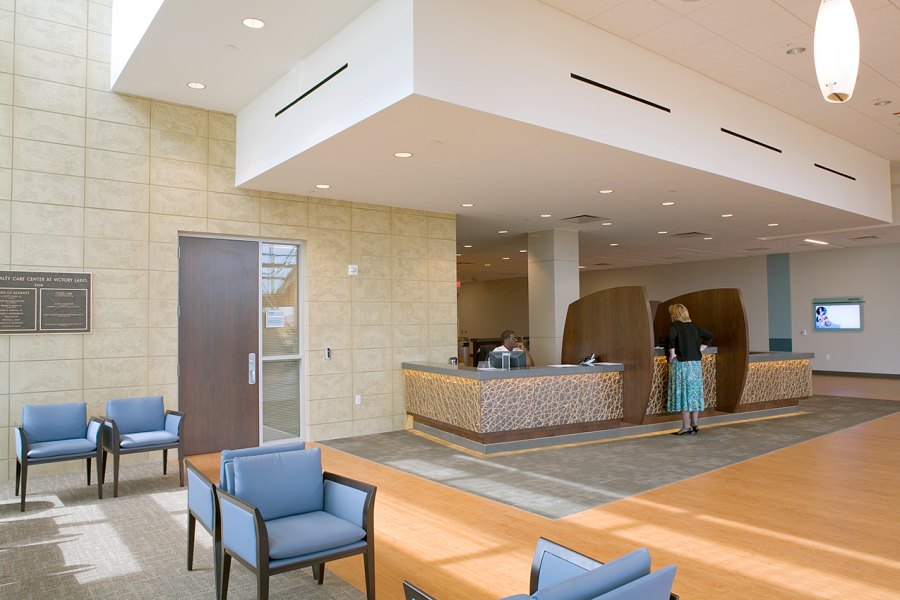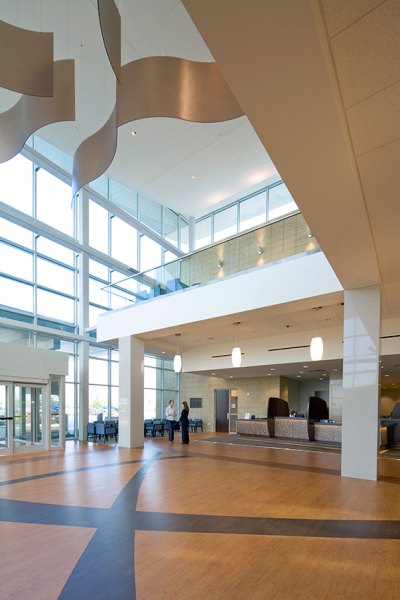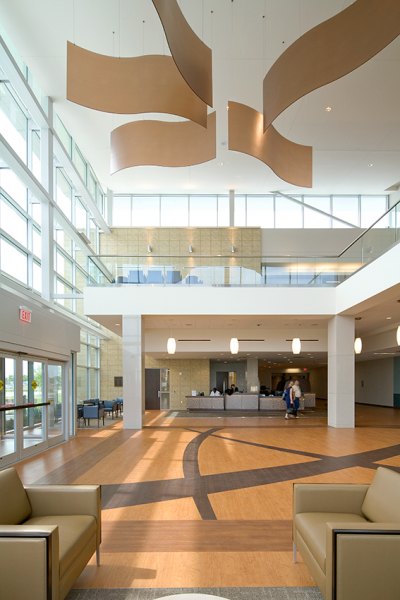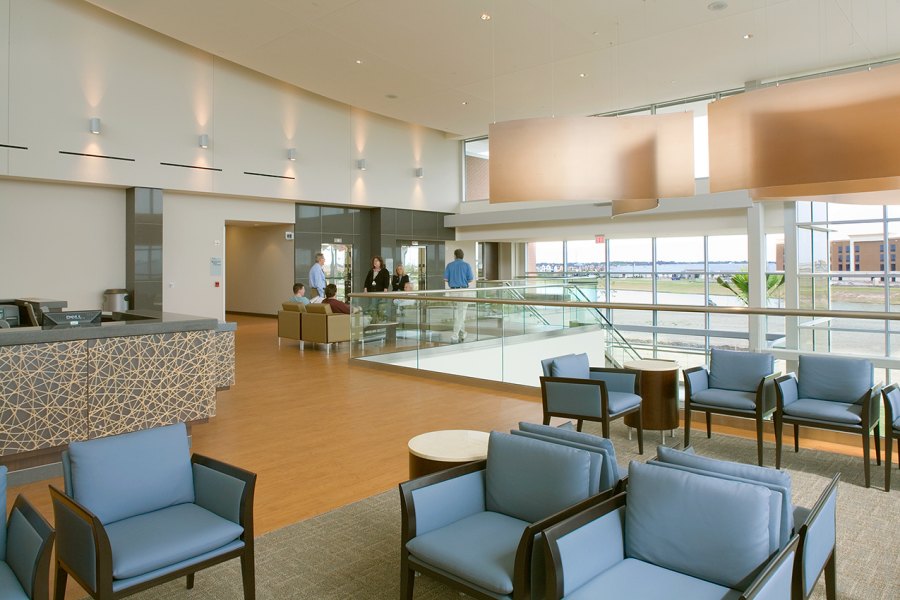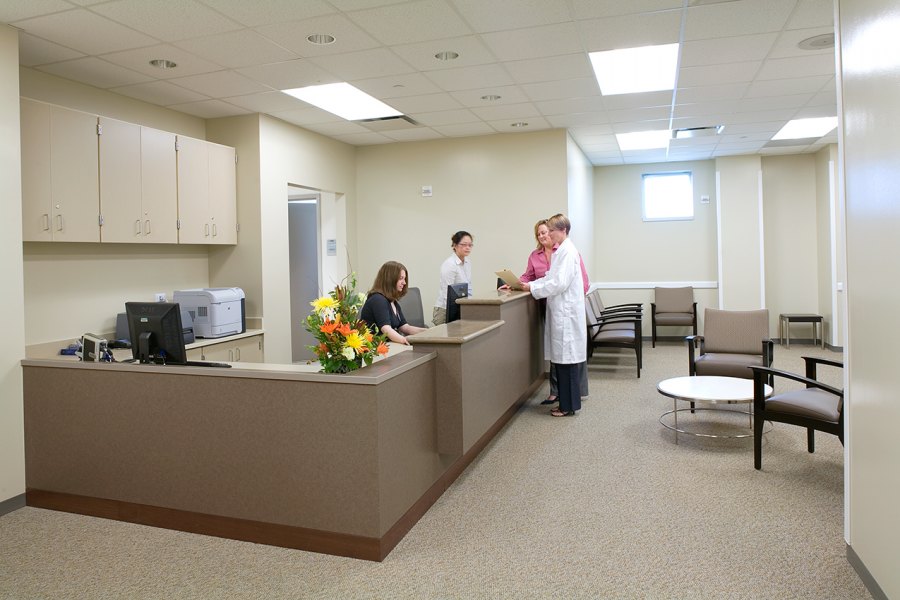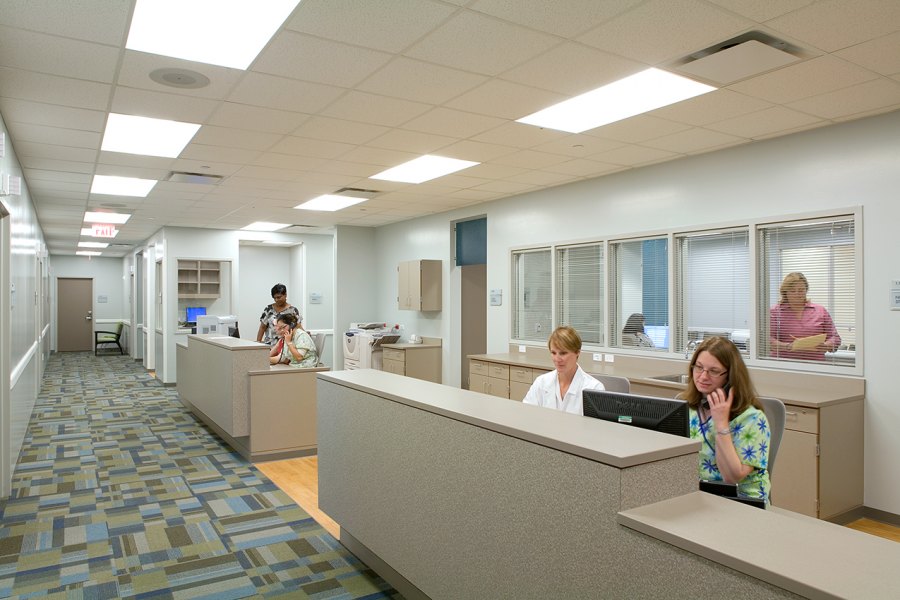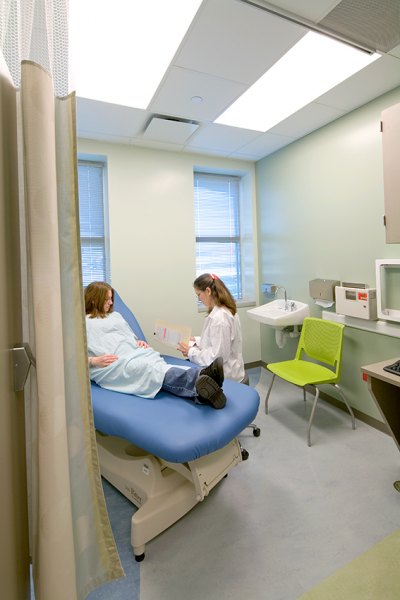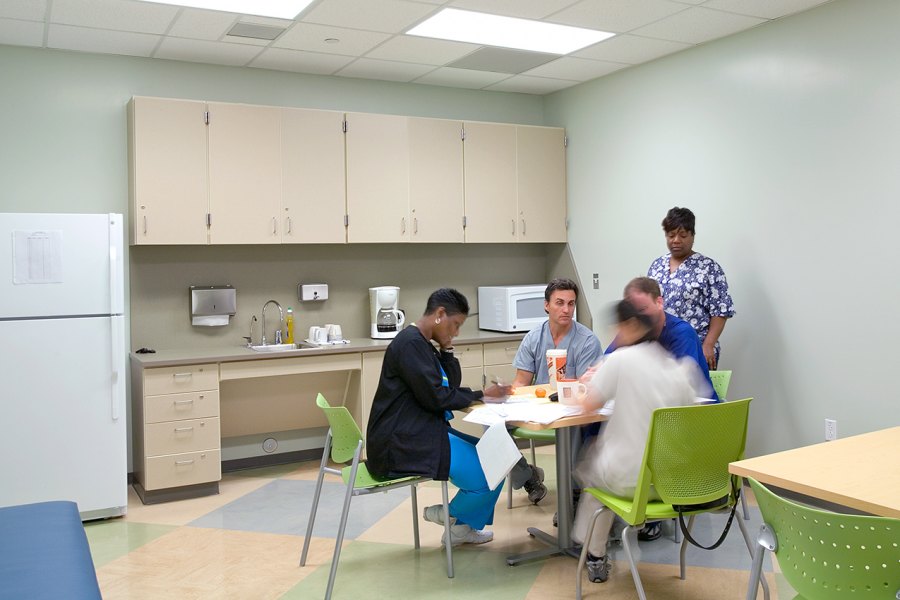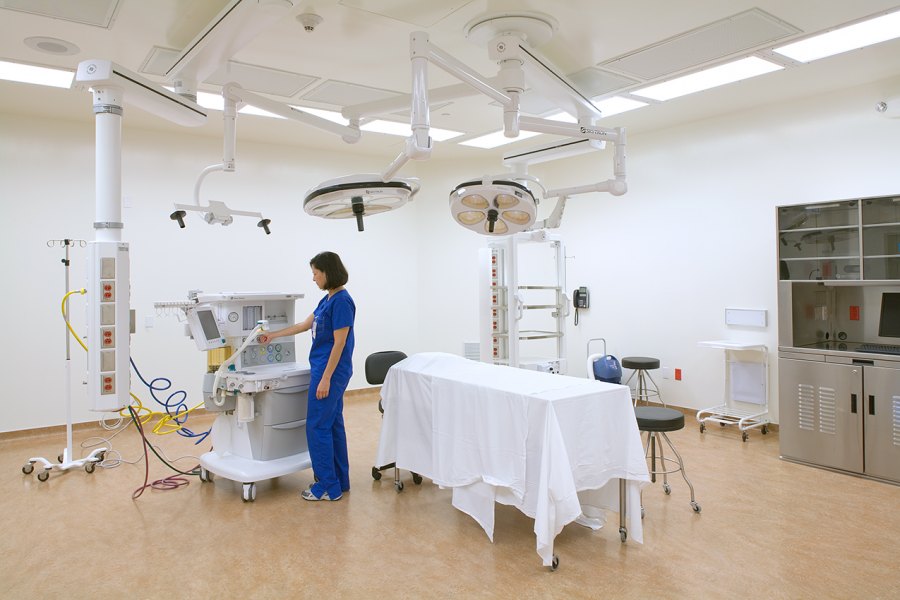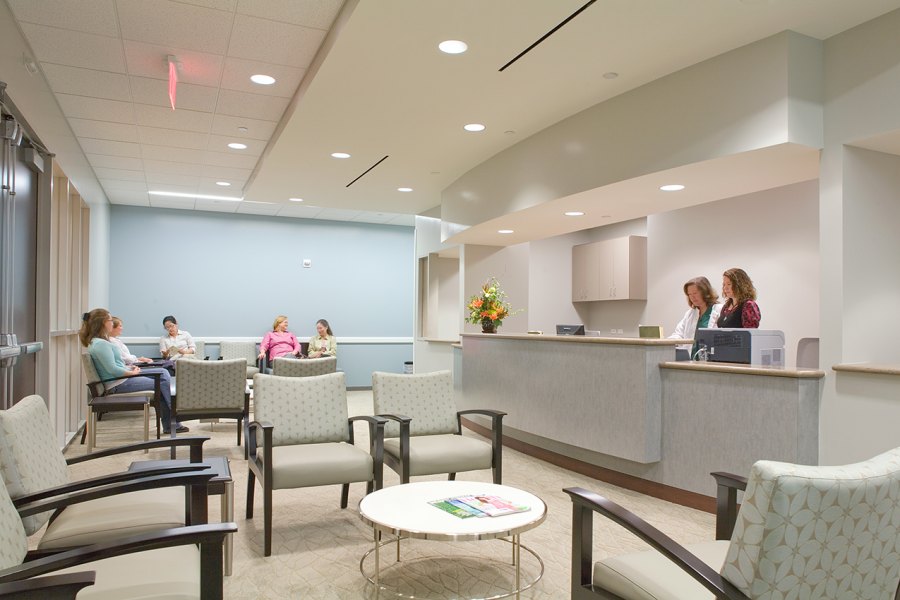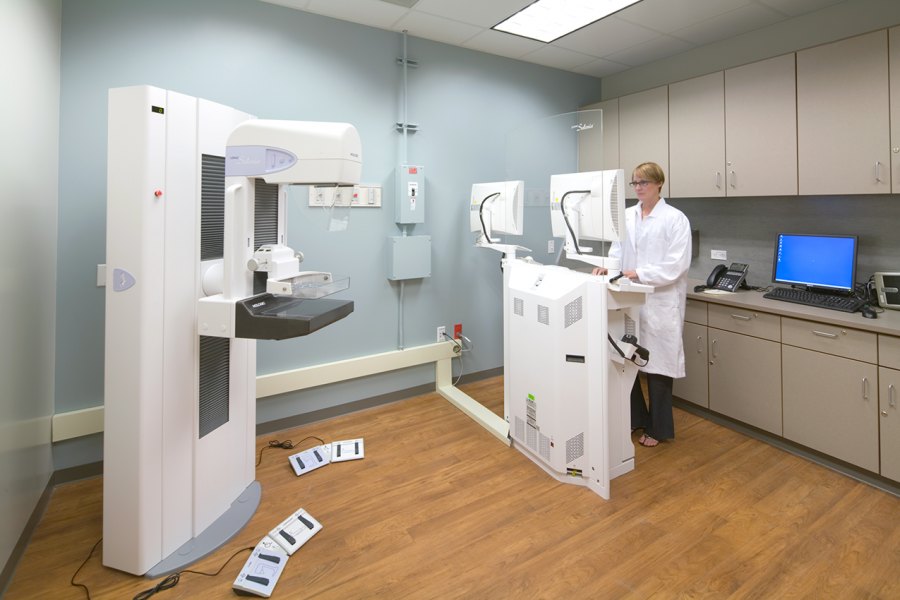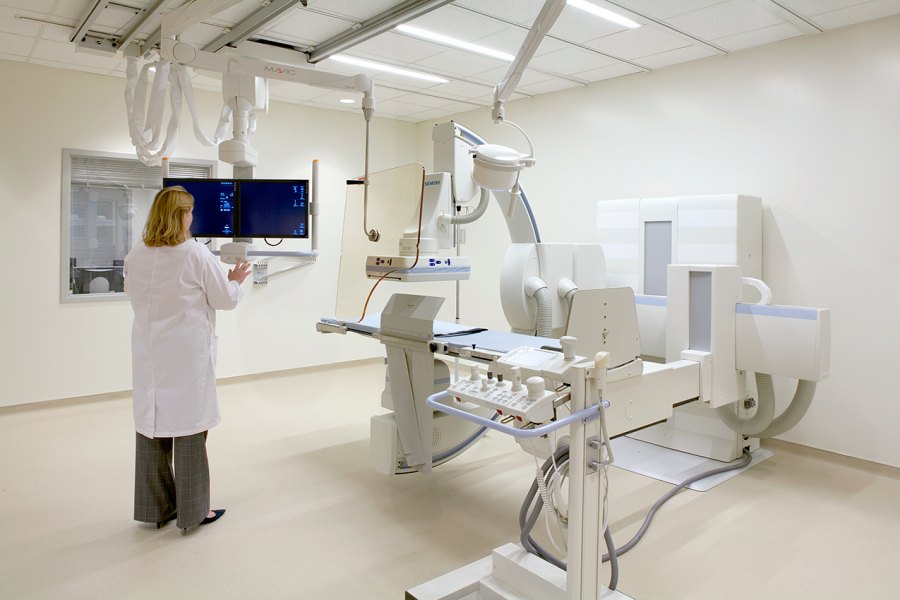 University of Texas Medical Branch Specialty Care Center
After completing a master plan, PGAL designed the first signature building on the University of Texas Medical Branch's (UTMB) new 35-acre medical campus in League City.
The 110,000-square-foot, two-story Specialty Care Center is designed to provide the most technologically advanced care for patients, with easy wayfinding and state-of-the-art facilities for medical staff.
The facility offers ambulatory surgery and recovery services, diagnostic imaging, cardiac services, occupational health services, outpatient testing labs, and mobile imaging dock and access area. The Specialty Care Center also includes specialty clinics, outpatient surgery, laboratories, medical information services, medical library, and administrative and educational support spaces.
The exterior presents a strong contemporary image, while the interior is intimate in scale, with ample natural light, the sound of running water, and soft, soothing colors within a minimalist design.
Features Include:
Ambulatory surgery and recovery services, diagnostic imaging, cardiac services, occupational health services, outpatient testing labs, and mobile imaging dock/access area
Specialty clinics, outpatient surgery, laboratories, medical information services, medical library, and administrative and educational support spaces
Strong contemporary exterior and a soothing, minimalist interior