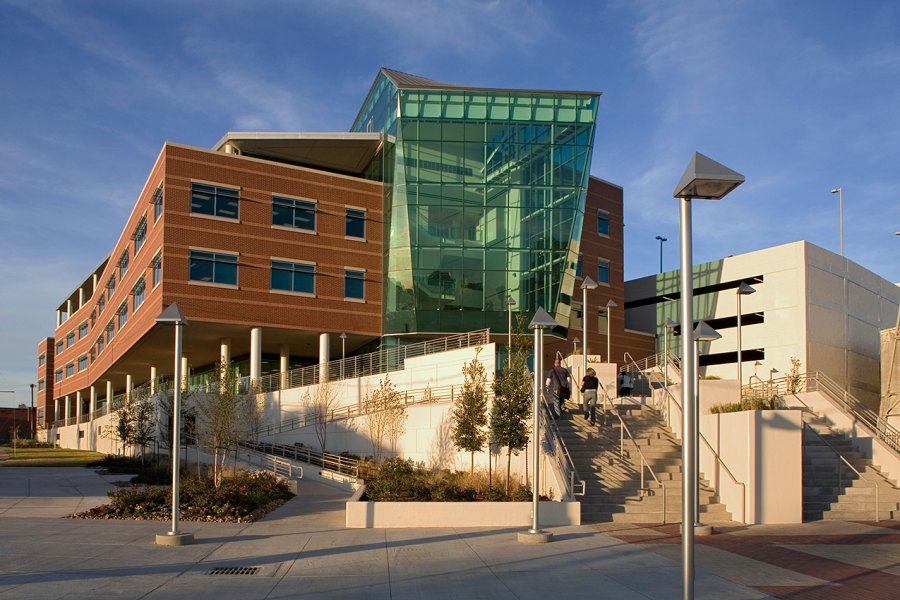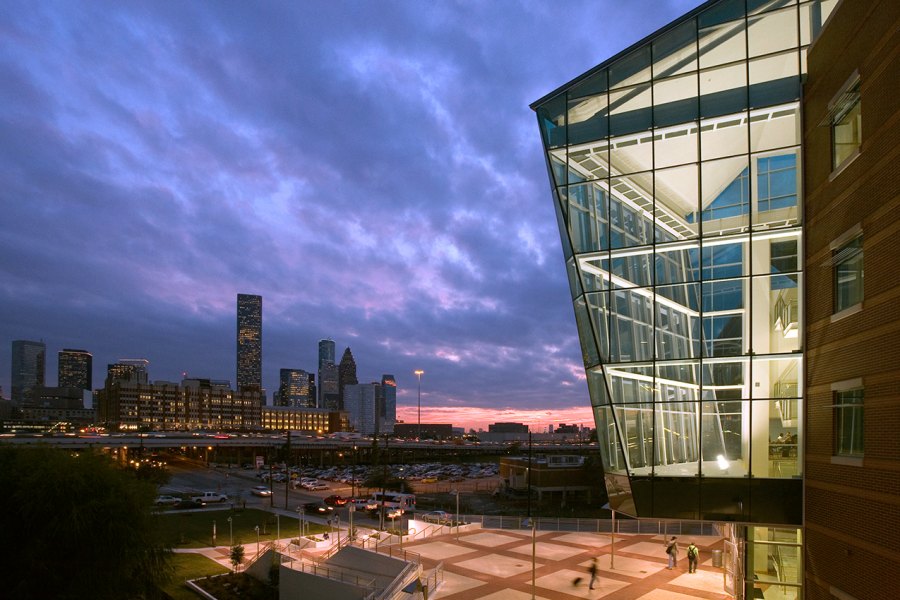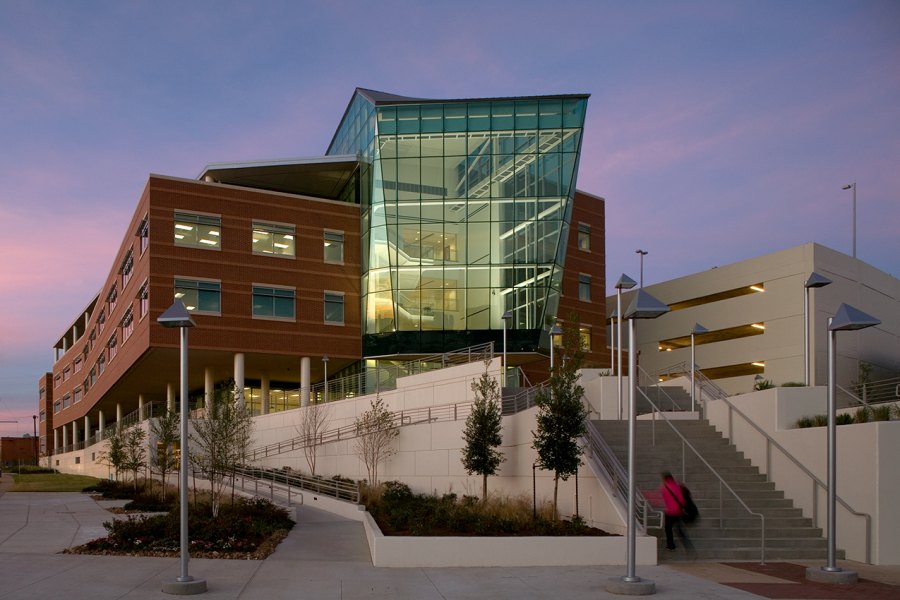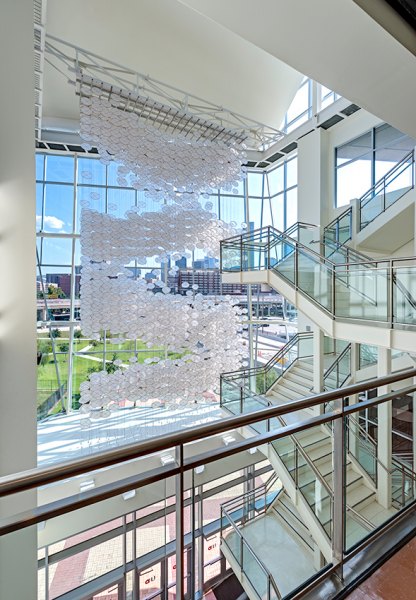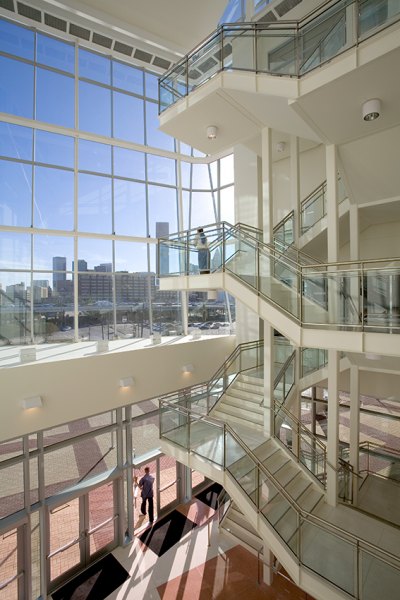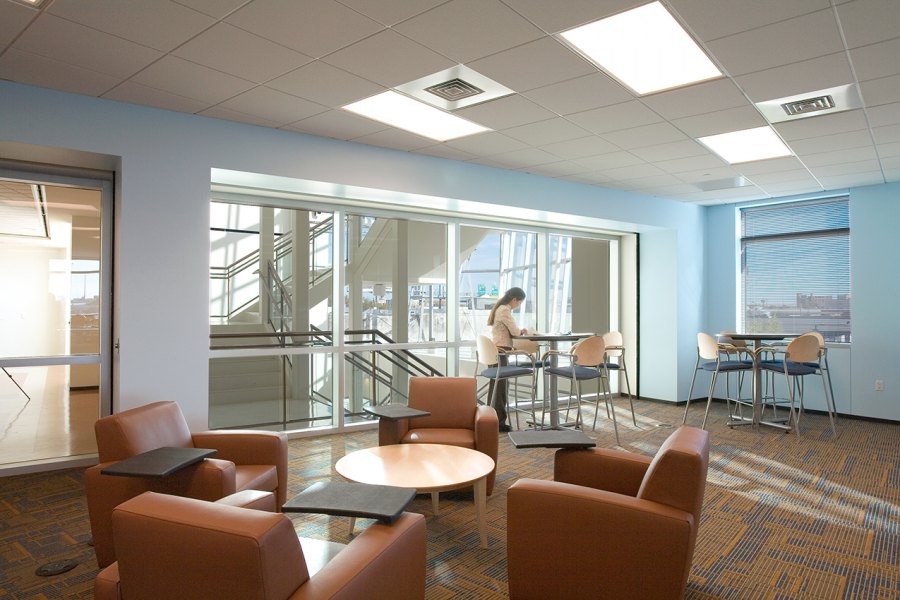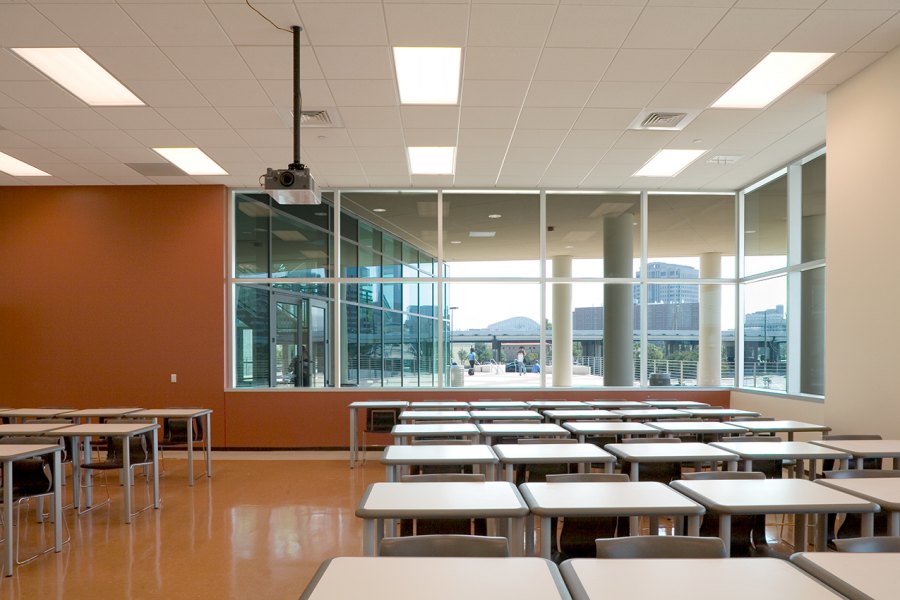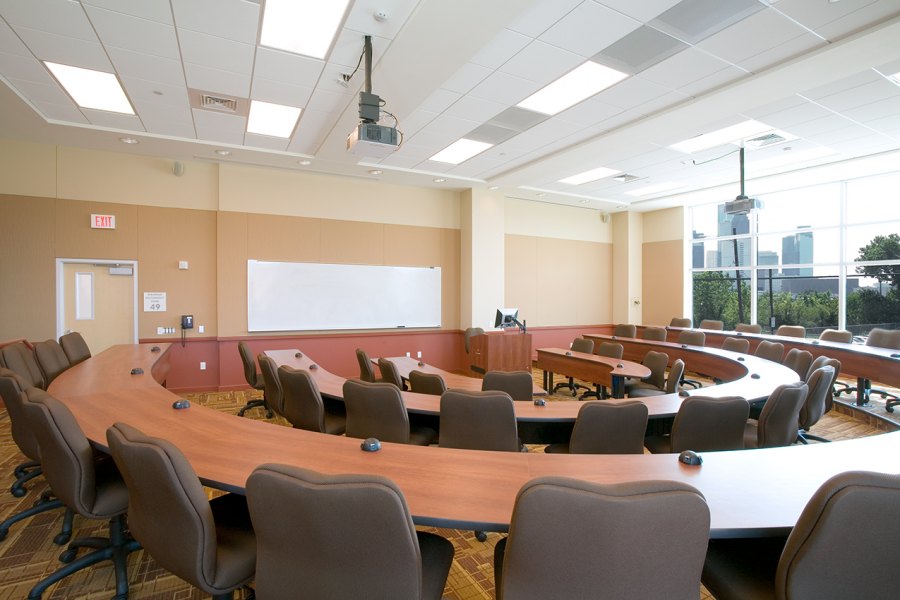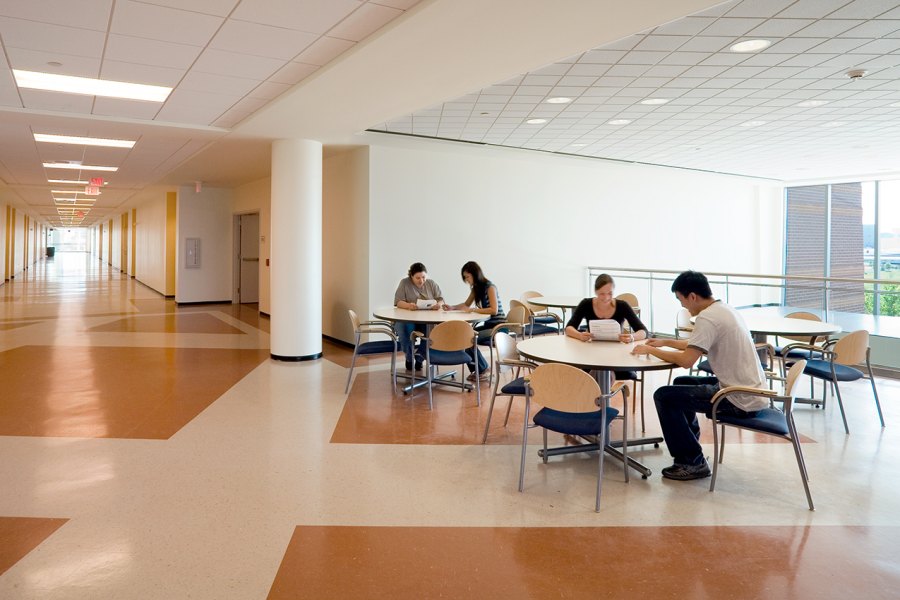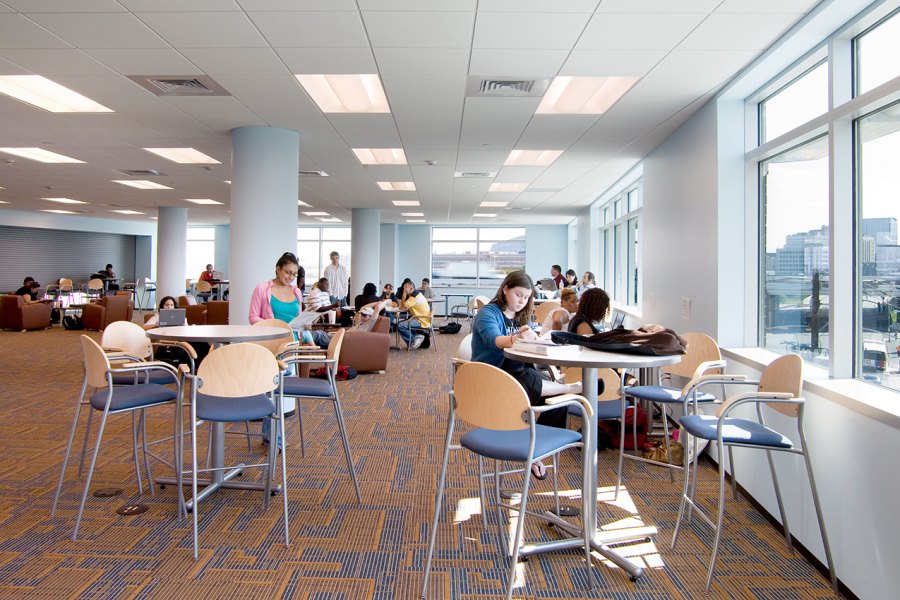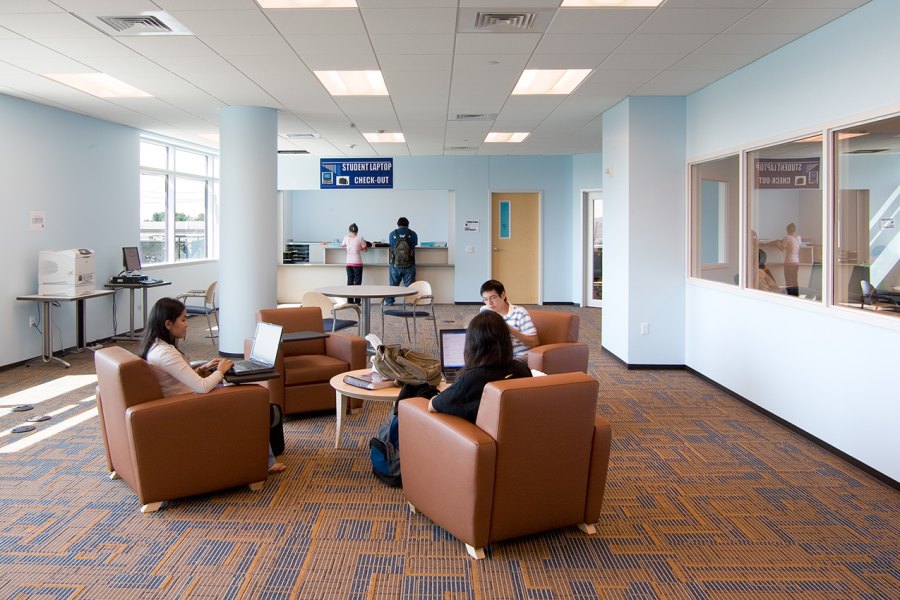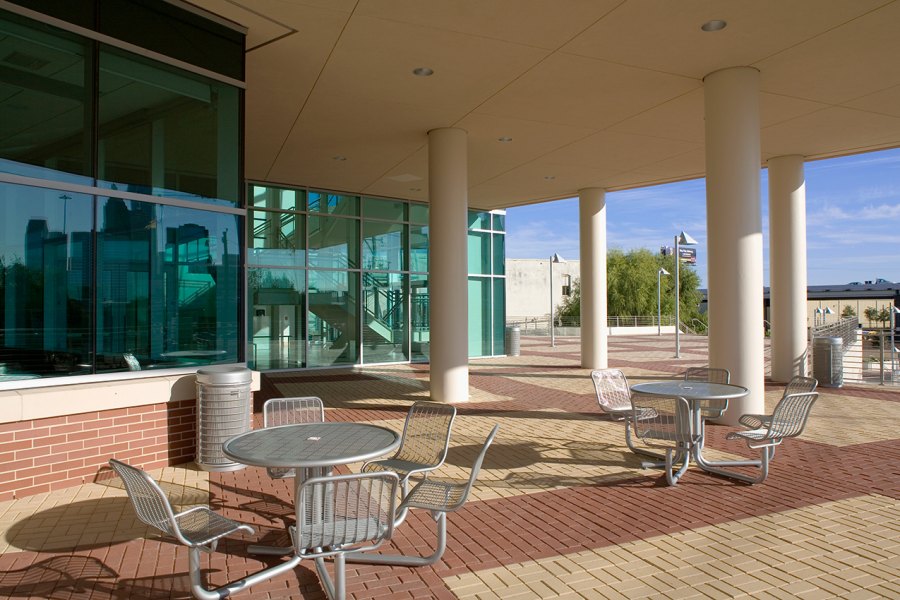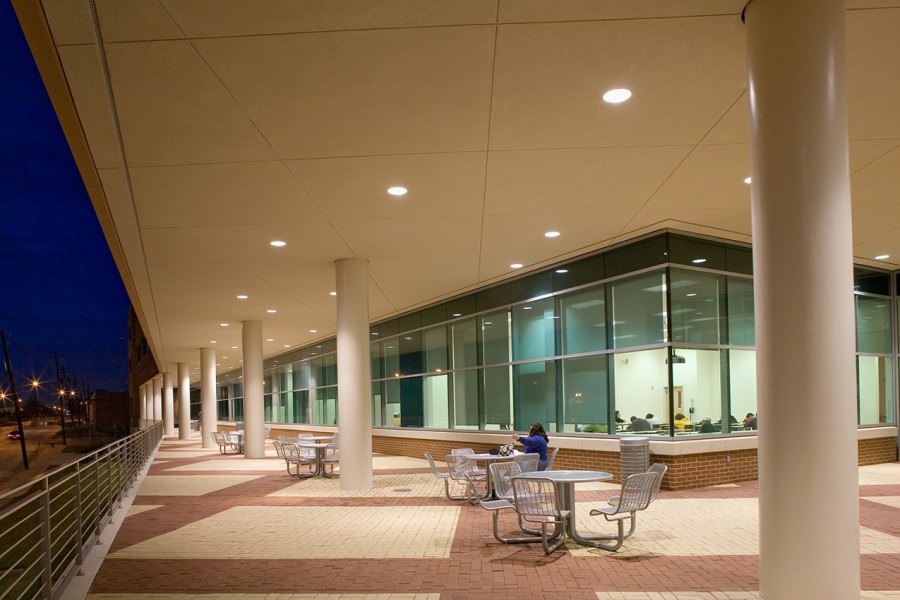 University of Houston-Downtown Marilyn Davies College of Business + Parking Garage
PGAL designed the University of Houston-Downtown Marilyn Davies College of Business to promote interaction of every type and scale, and to complement the adjacent Academic and Student Services Center, also designed by PGAL.
The design includes a 90-tiered lecture hall, three 64-seat lecture halls, three 45-seat U-shaped lecture halls with breakout rooms, three computer instruction labs, four seminar rooms, and 33 classrooms ranging from 20 to 60 seats, all with whiteboards. The space is designed for real-time computer-accessed learning, distance learning, multimedia origination, and teleconferencing. The Career Development Center and Resource Center will permit flexibility as the school evolves. Faculty offices are accessible to students — a critical factor for institutions that are as focused on teaching as they are on research.
Case study, public meeting, and breakout rooms feature natural light and great views of the surrounding area. PGAL designed these spaces to heighten close interaction between students, faculty, and teaching assistants, and to accommodate professional meetings with entrepreneurial and corporate sponsors. Informal gathering areas and lounges encourage casual interaction.
The 132,500-square-foot academic building is designed to screen the adjacent, 632-car parking garage without diminishing the function, serviceability, convenience, and future expansion needs of both buildings.
The five-level garage is cast-in-place concrete totaling 348,000 square feet. PGAL designed a lower ventilated level for visitor and faculty park areas with access to the main building's elevators as well as the freight elevator. The elevated deck is considered an open parking area and is used for student parking. Faculty parking can be accessed from either of the garage's two entrances.
Features Include:
90-tiered lecture hall, three 64-seat lecture halls, three 45-seat U-shaped lecture halls
Case study, public meeting, and breakout rooms, plus informal gathering areas and lounges
Five-level, 632-car parking garage