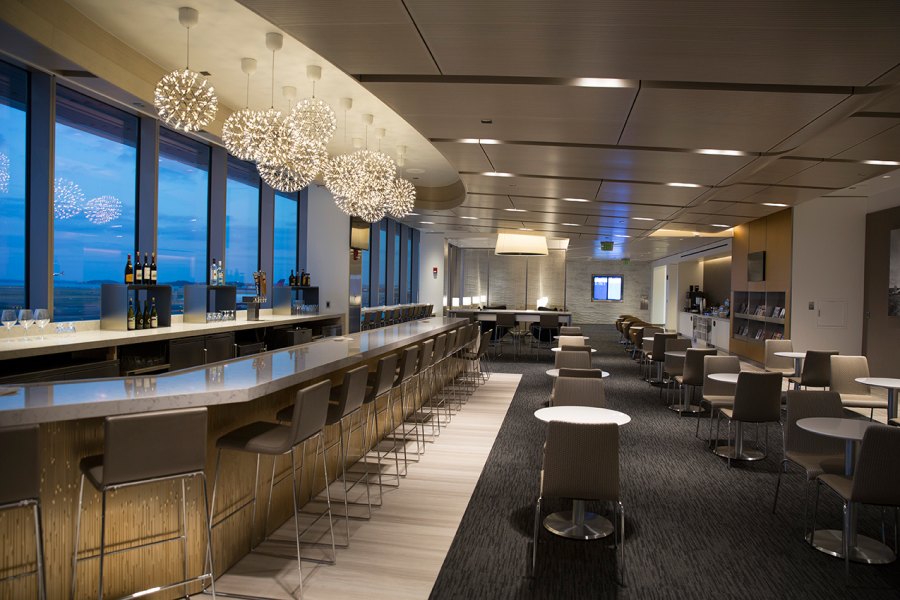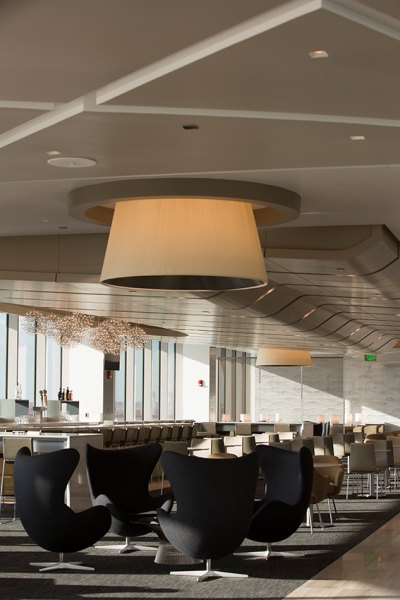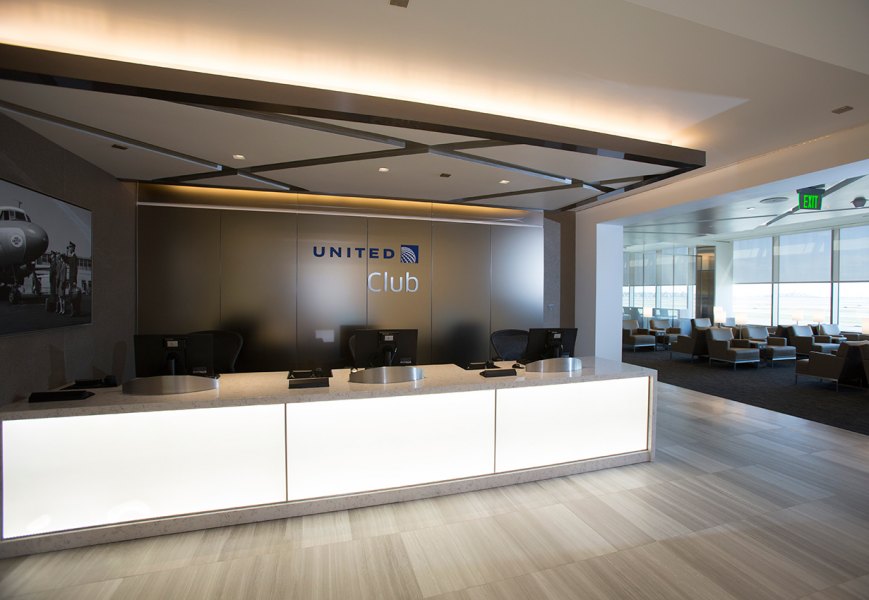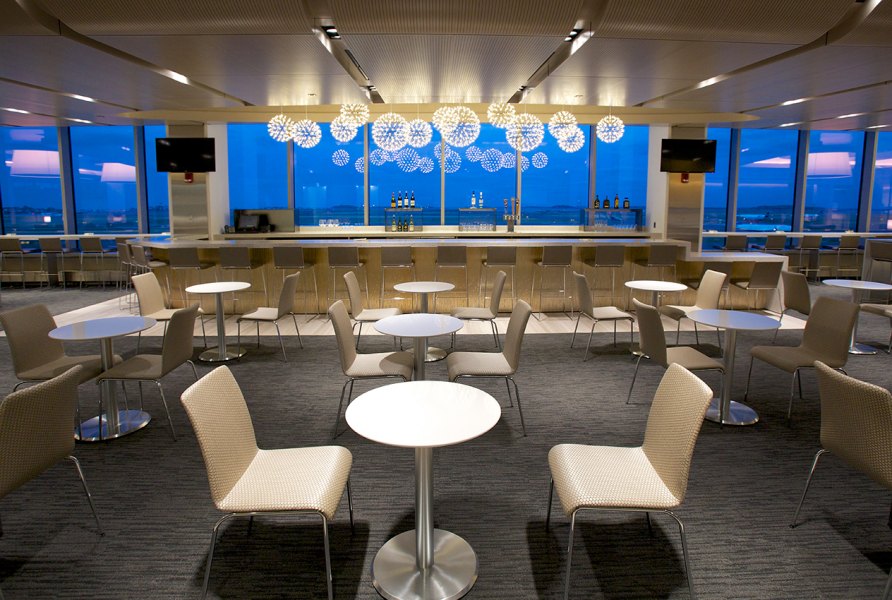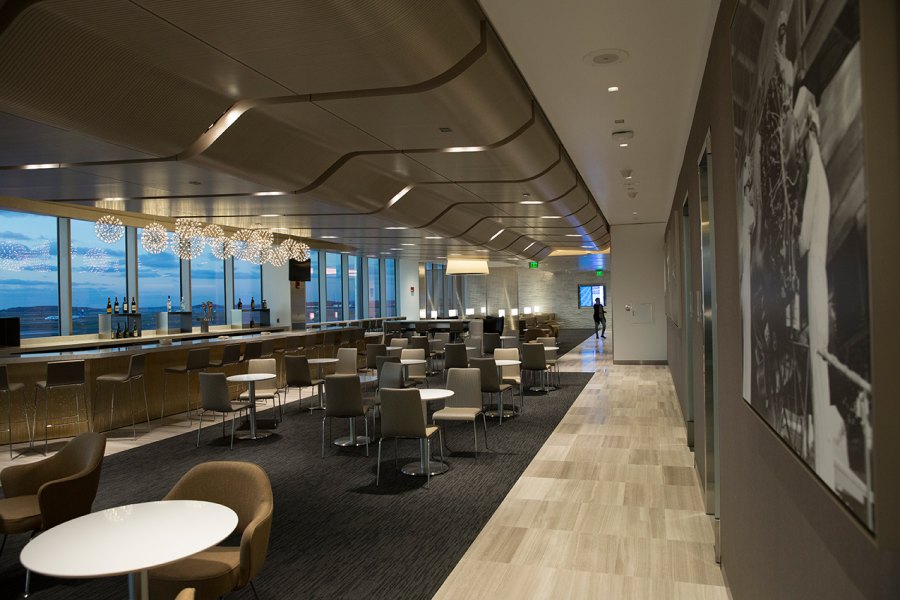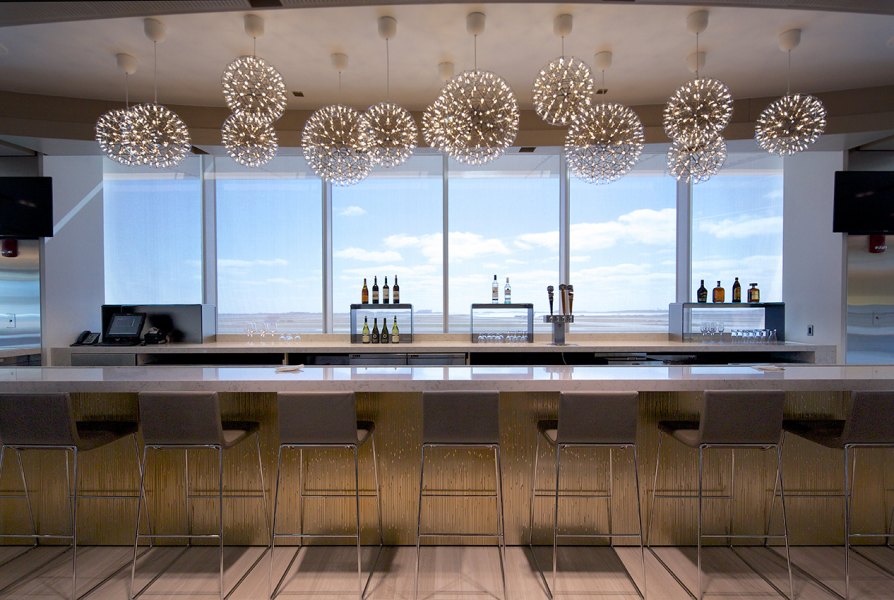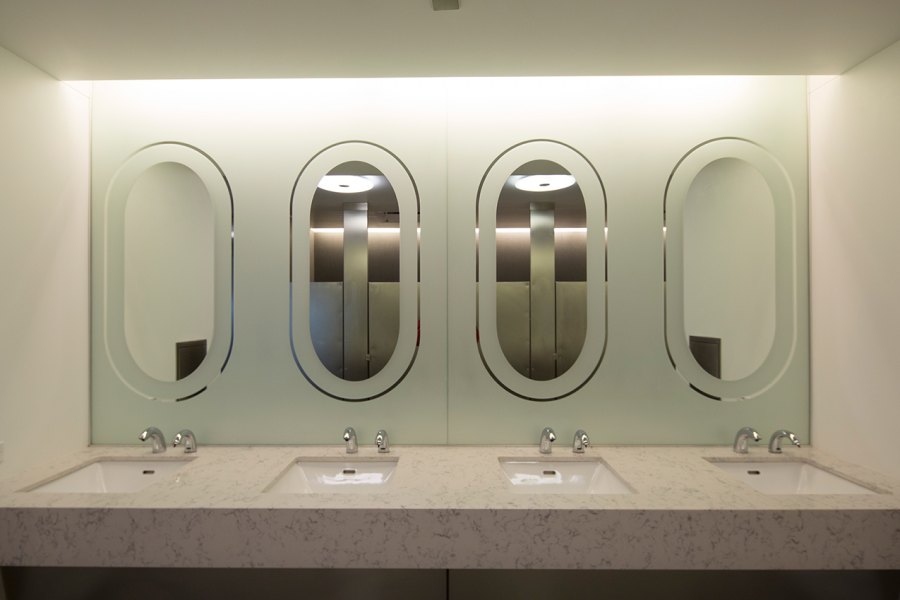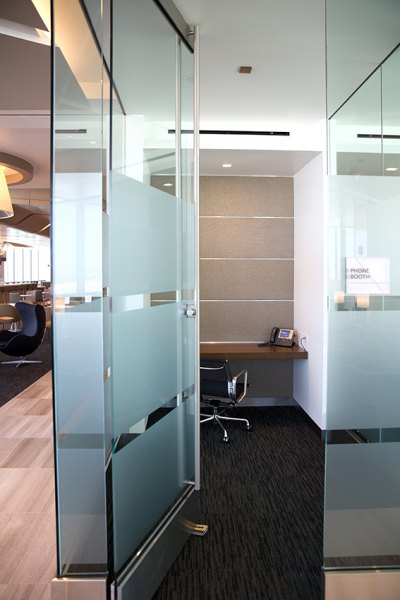 United Airlines Club at Boston Logan International Airport (BOS)
Located on the mezzanine of Boston Logan International Airport, this airline club takes full advantage of a spectacular view overlooking both the airfield and the harbor beyond. More than 180 feet of exterior glazing floods the lounge area with natural light during the day and the twinkle of harbor lights at night.
The 8,000-square-foot club reflects a sleek, modern aesthetic while incorporating design touches that play off an aviation palette.
Over the main lounge bar, a sweeping wood ceiling mirrors the aesthetic of an airplane wing. In the flanking lounge areas, the ceiling features a tracery design that echoes the contrails that streak the sky as an aircraft flies. The aviation theme also appears in lounge artwork, including a collection of black and white images from the airline's archives.
Decorative lighting creates a high-energy environment in the bar area, while the lounge areas are toned down with more intimate lighting. Classic materials including honed limestone flooring, sculptured Carrara marble walls, and accents of bronze and gold glass create an atmosphere of luxury and respite. This classic theme carries over to all public areas of the lounge, including the front desk and restrooms.
The lounge offers seating for 178, with a wide variety of options ranging from club lounge chairs to table seating and the club's signature Egg Chair, designed by Arne Jacobsen. Neutral furniture fabrics and leathers allow the high-flying interiors to take center stage. Power bars line a portion of the windows, providing travelers with a convenient place to charge devices and check email while taking in the airside views.
Features Include:
Classic design with a strong aviation theme
Seating for 178 travelers in a variety of settings
High-energy bar area balanced by more intimate lounge space
Power bars for charging devices and checking email