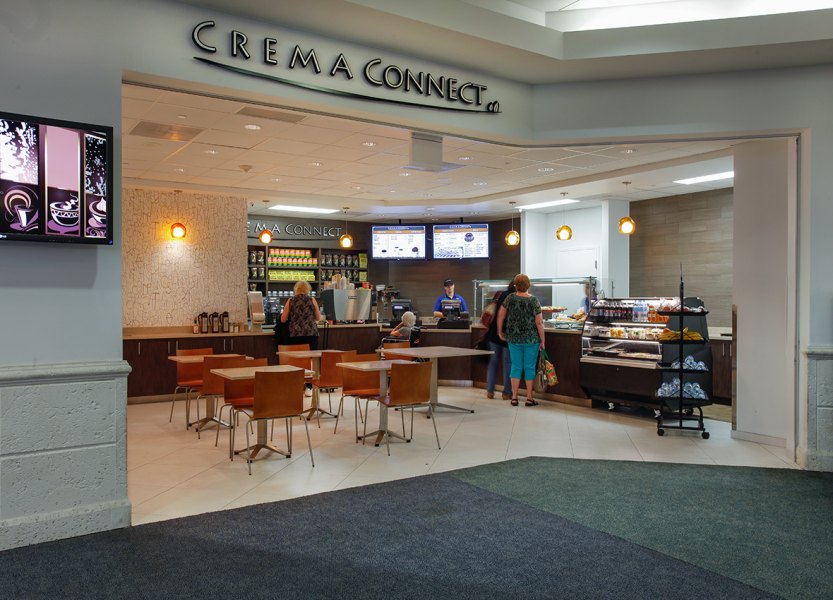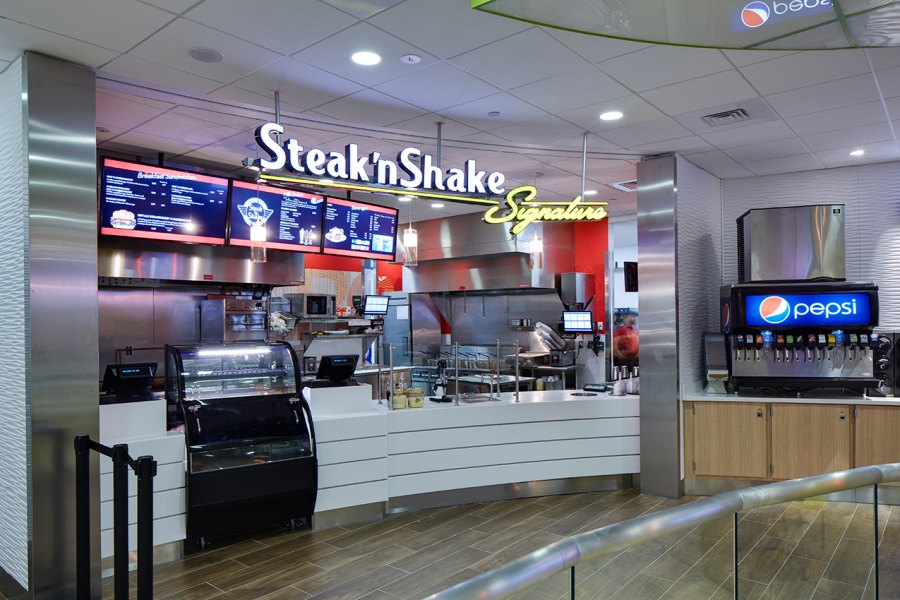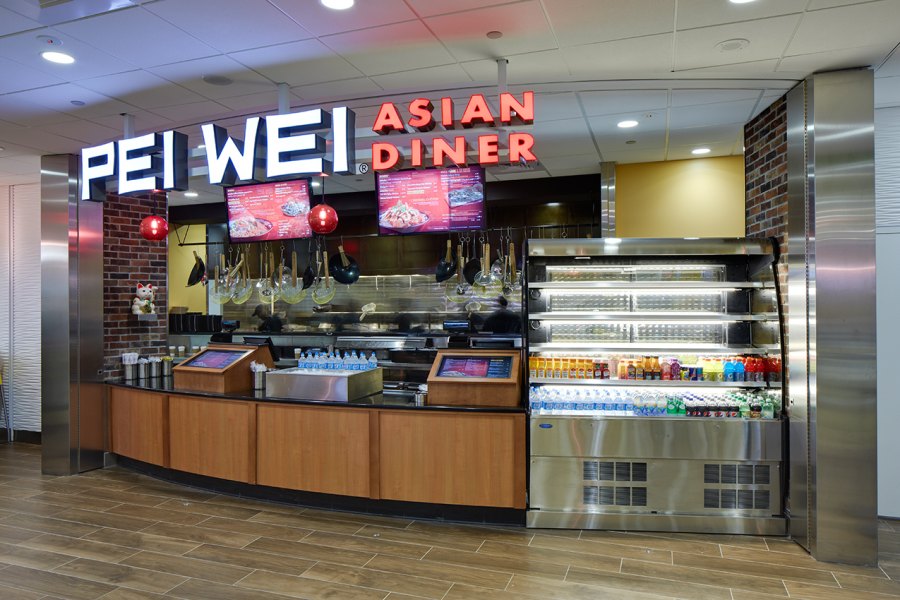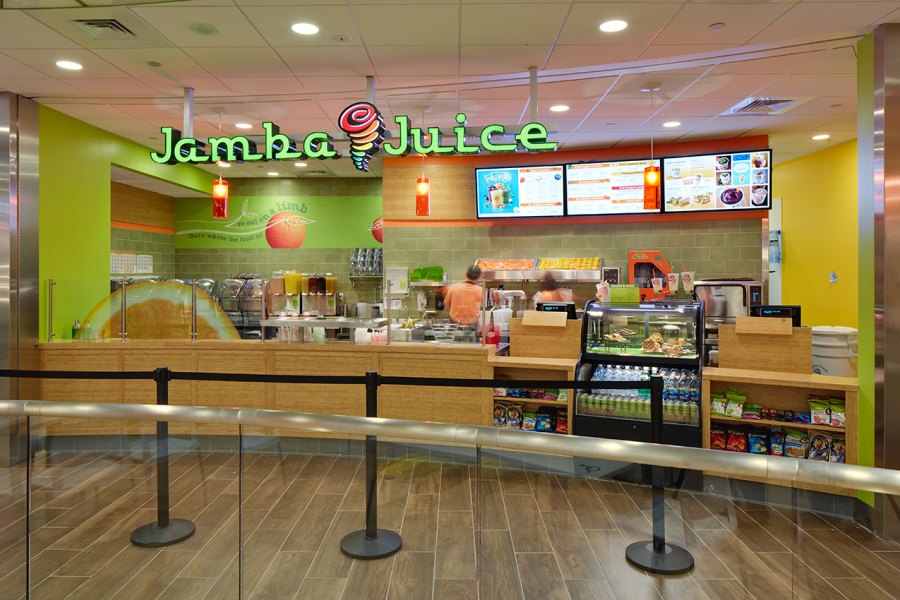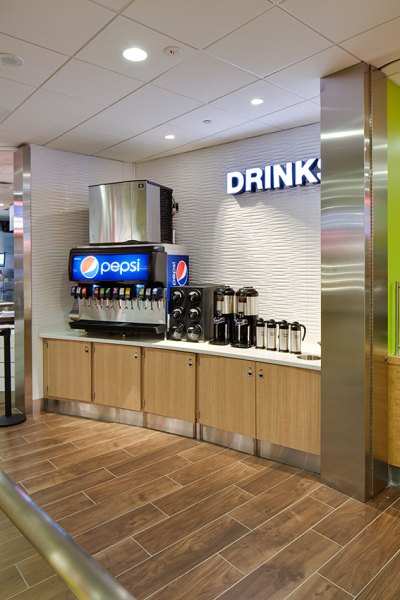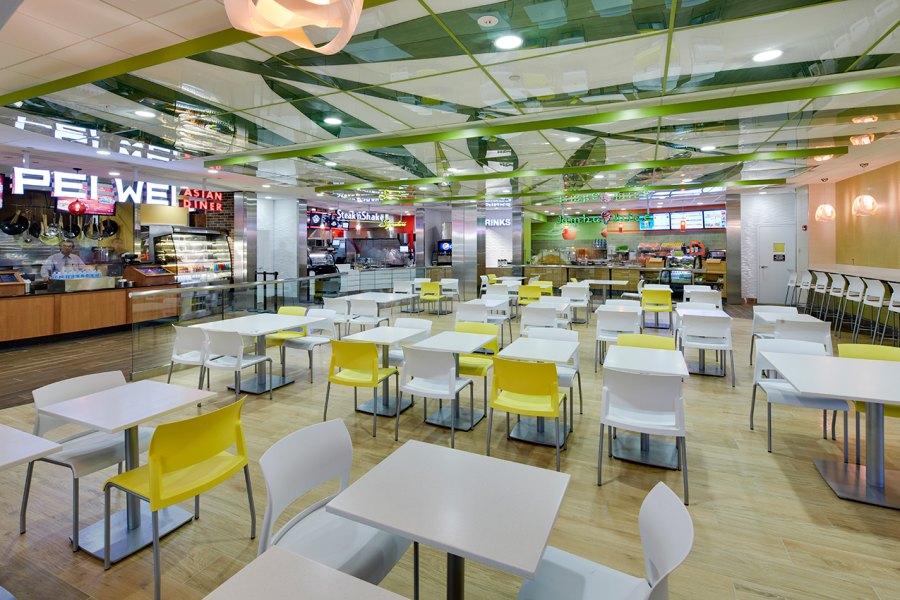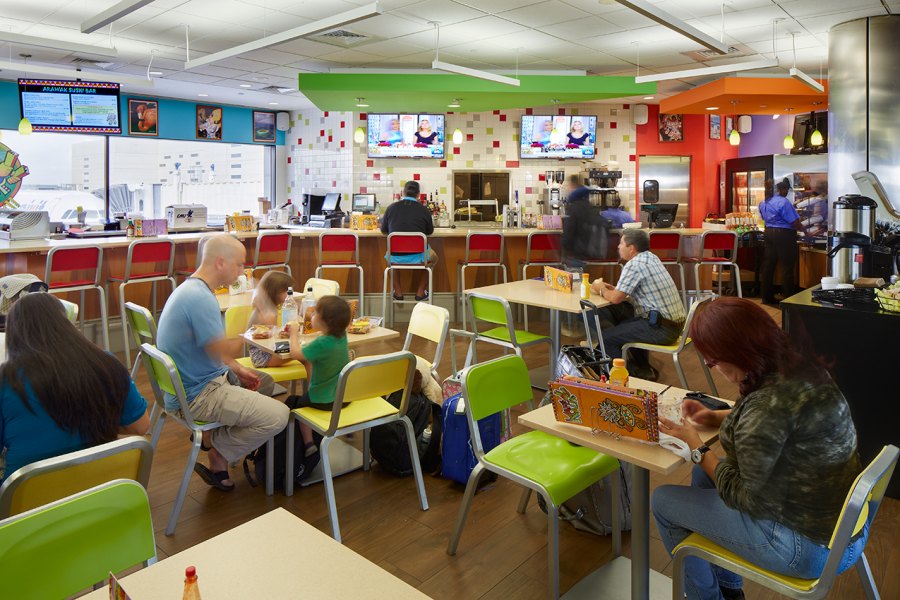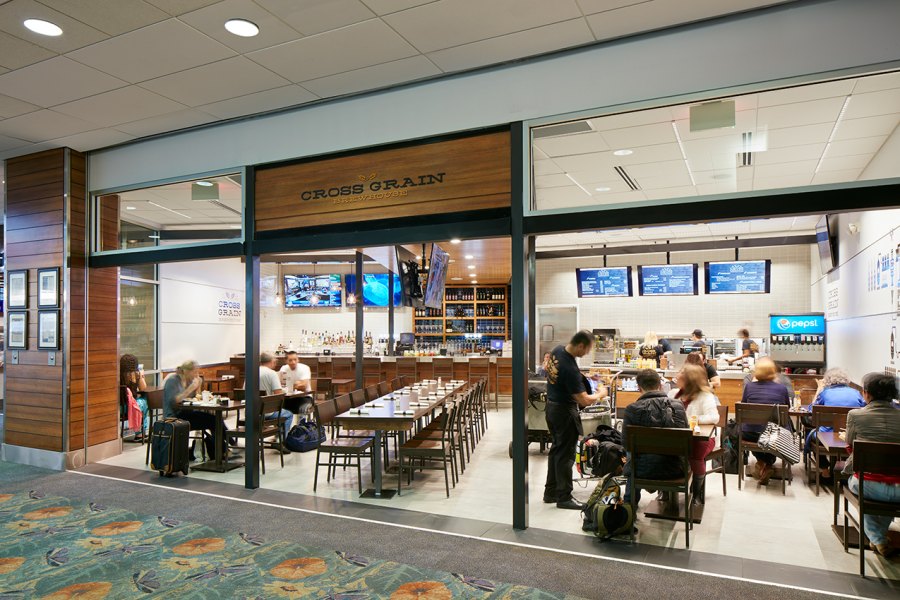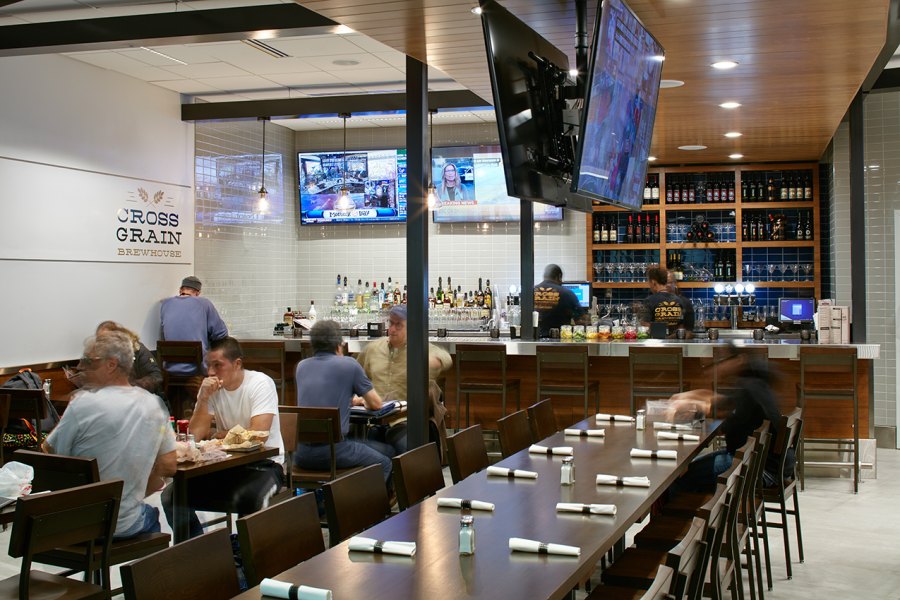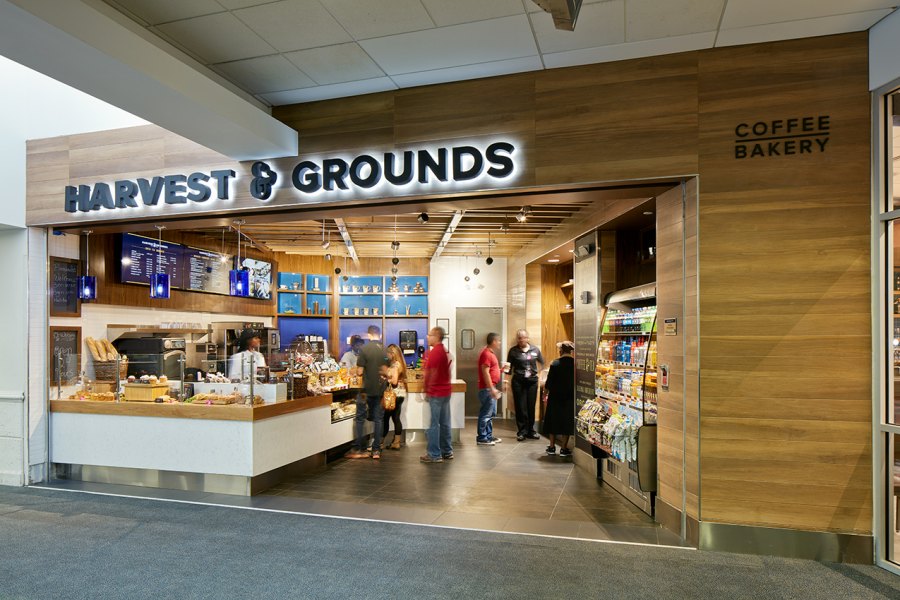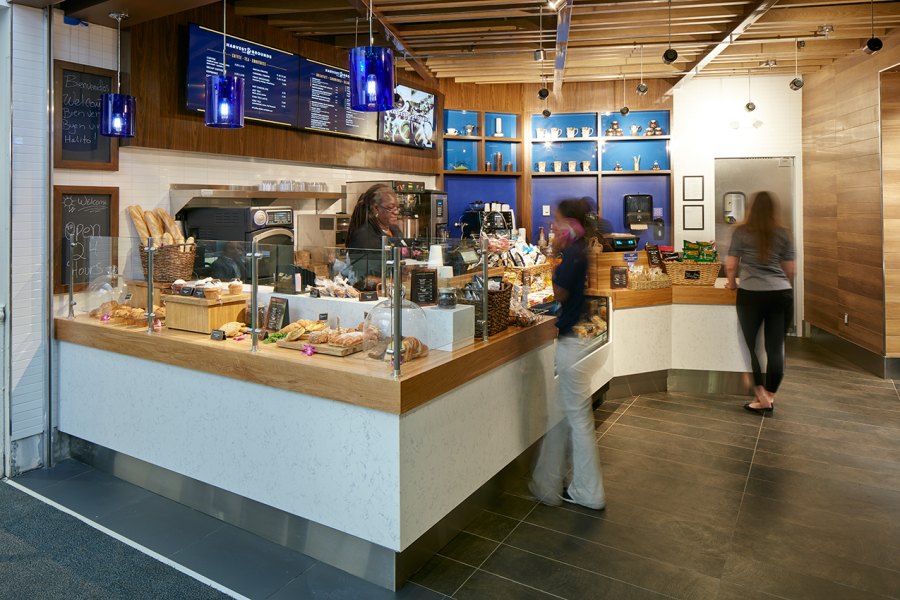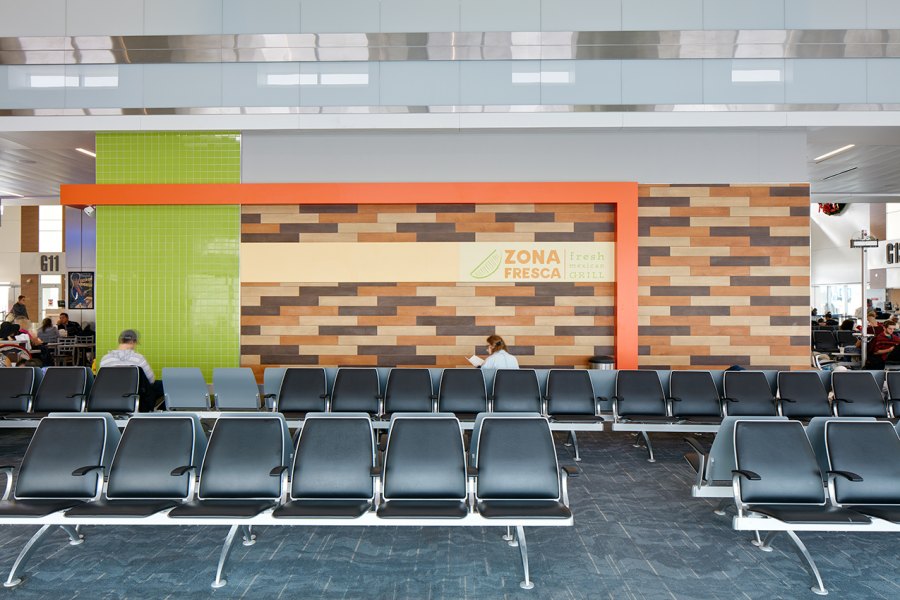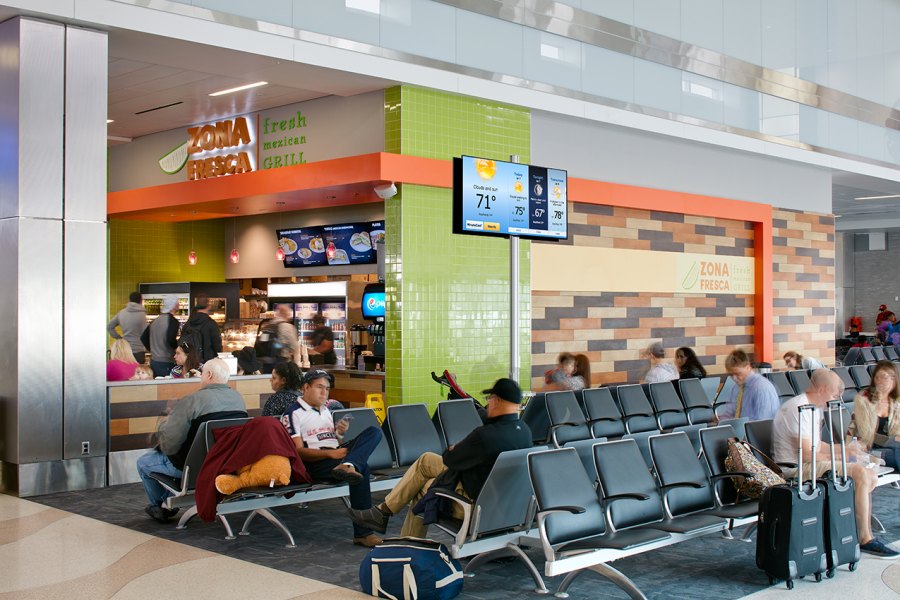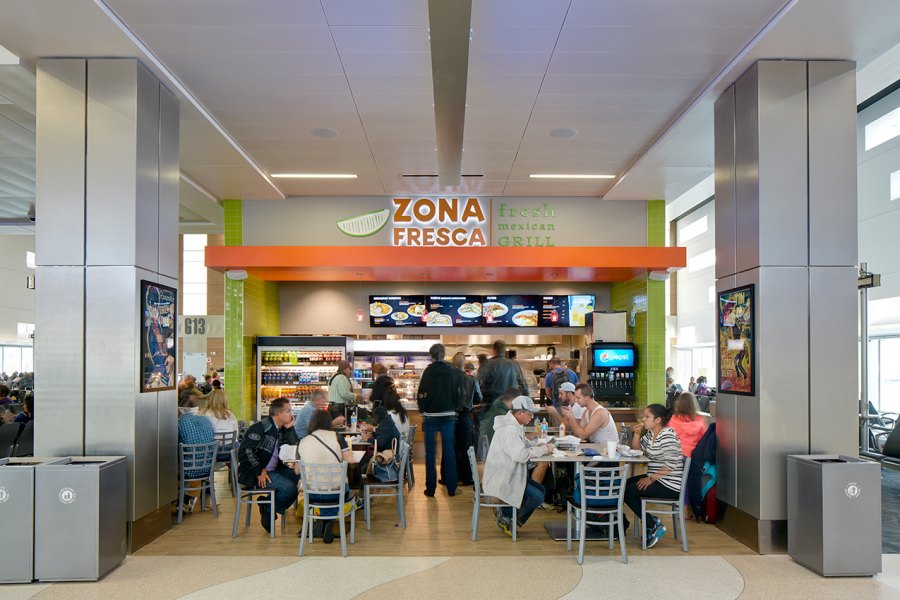 Delaware North Concessions Program at Fort Lauderdale International Airport (FLL)
PGAL planned and designed a variety of concession venues at Fort Lauderdale International Airport.
The conceptual design included perspective views representing each public concession space, finish materials boards, and furniture. PGAL also designed reflected ceiling and architectural floor plans for DNC and Broward County Aviation Department approval.
Airport concession venues vary in size and scale, including small standalone kiosks, branded concession restaurants, a multi-venue food court with public dining area, and back-of-house kitchen and offices. Concessions include Blue Bar, Crema Connect, Steak 'n Shake, Pei Wei, Jamba Juice, Kafe Kalik, Casavana, Cross Grain, Harvest & Ground, and Zona Fresca.
Many of the concessions venues include charging stations and information systems, making these interior environments comfortable and functional for business and leisure travelers.
PGAL delivered clear and concise construction documents in accordance with tight concession construction schedules and exceeding Delaware North Food Companies' expectations. These documents included demolition plans, architectural floor plans, reflected ceiling plan, lighting specifications, elevations, millwork details, furniture floor plan, and specifications.
To maintain passenger comfort and a fully operational terminal during concession construction, PGAL provided recommendations for phased construction and adequate construction partitions. PGAL also conducted in-depth site visits to document existing conditions and design challenges, and to verify equipment requirements and critical dimensions.
PGAL coordinated all civil, mechanical, electrical, plumbing, life safety, fire protection, fire alarm, structural, and food service trades for all specialty equipment.
Features Include:
Maintenance of concession operation during construction
Charging stations and information systems for passenger comfort
Flexible concession venues to allow for further growth